Disclosure: We were sent the featured products for the purpose of this post however all opinions are my own.
This post contains affiliate links and I may receive commission if you visit a link and buy something. Purchasing via an affiliate link doesn't cost you any extra, and I only recommend products and services I trust.
As a family we get through quite a lot of yogurt and I have always wanted to make my own so when EasiYo got in contact to see if we'd like to try out their yogurt maker I couldn't wait to see if it could live up to the shop bought yogurts we love.
How does the EasiYo Yogurt Maker work?
The EasiYo Yogurt Maker uses sachets of yogurt mix to make the yogurt. Initially I was disappointed that I couldn't add my own ingredients and make real homemade yogurt but after googling the process involved in making yogurt from scratch I knew that EasiYo had simplified an incredibly complex process – and one I wouldn't even attempt at home.
How do you make yogurt with the EasiYo Yogurt Maker?
Making yogurt really couldn't be simpler. You fill the yogurt jar half full with water, add a sachet of yogurt mix and shake with the lid on before topping up with water. After that you half fill the yogurt maker with boiling water to add the jar, before closing the lid. And that's it. Yes, really. It's that simple!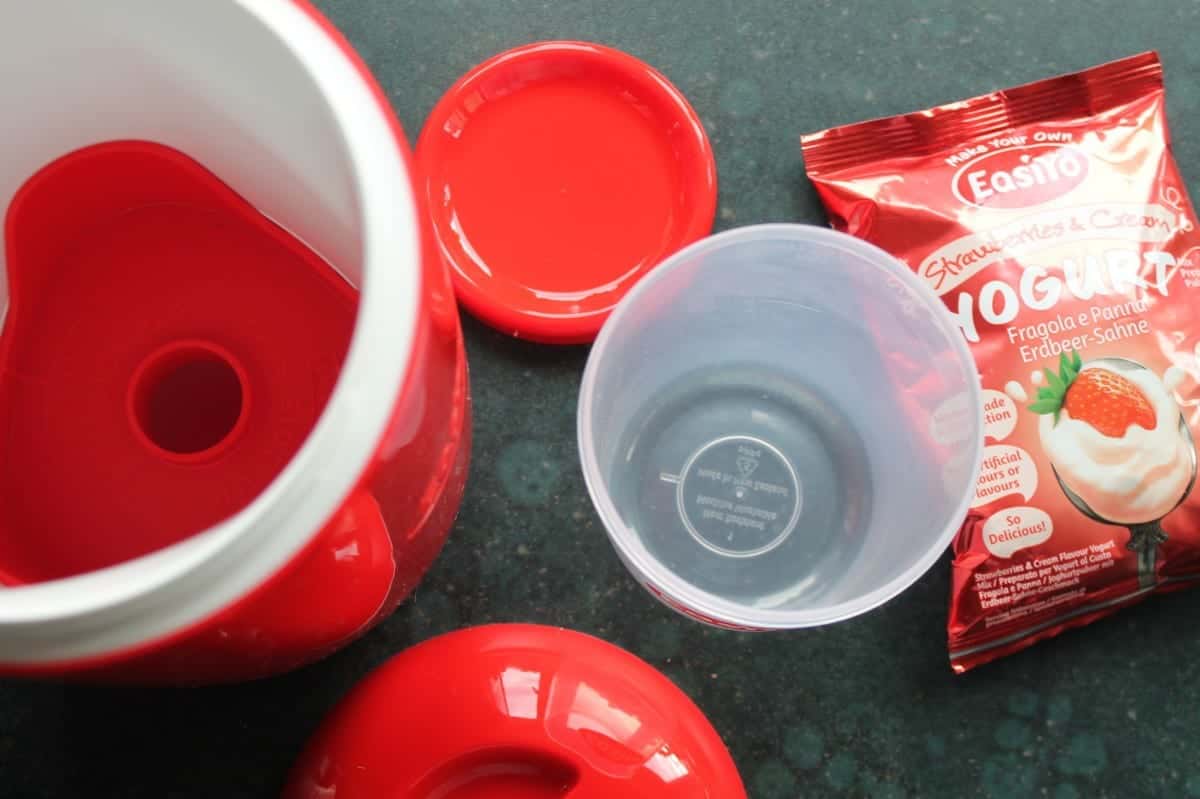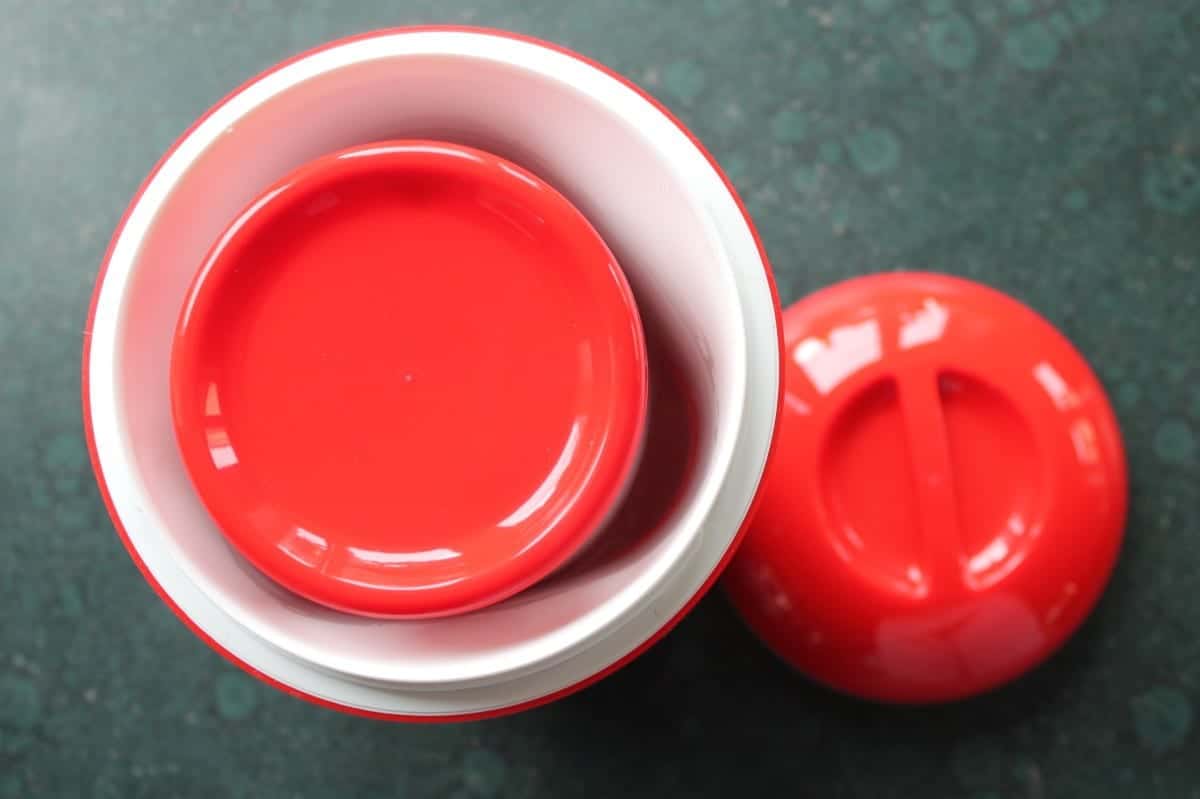 How long does the EasiYo Yogurt Maker take to work?
You then leave the EasiYo Yogurt Maker on the side for 8-12 hours but up to 24 hours if you're out, asleep or just busy. When the yogurt is ready you just put the jar in the fridge and you can eat the yogurt over the next two weeks. Magic!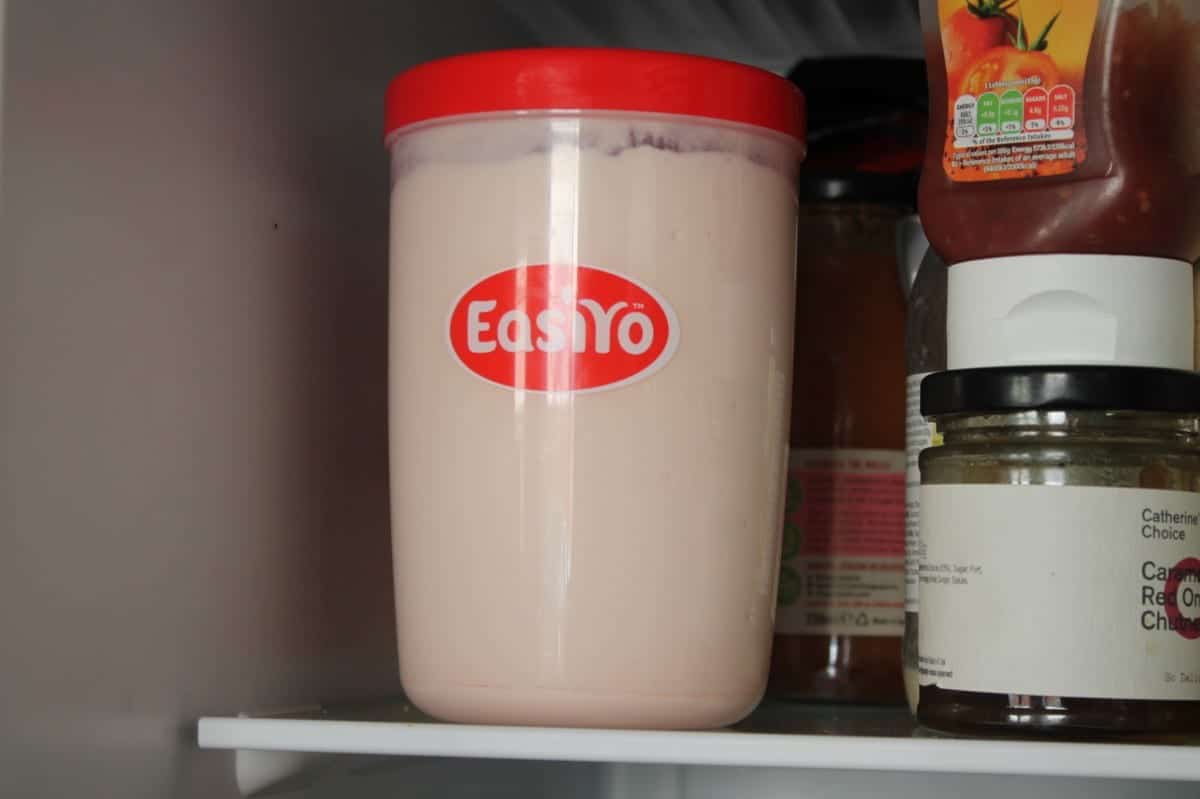 Making yogurt with the EasiYo Yogurt Maker couldn't have been simpler. The yogurt maker is easy to clean and my only criticism is that the high shine exterior does attract dust – and it takes up quite a lot of room in the kitchen cupboard or on the worktop. Aside from that it really does work magic and the yogurts that we have tried so far have been lovely – thick and creamy and full of flavour.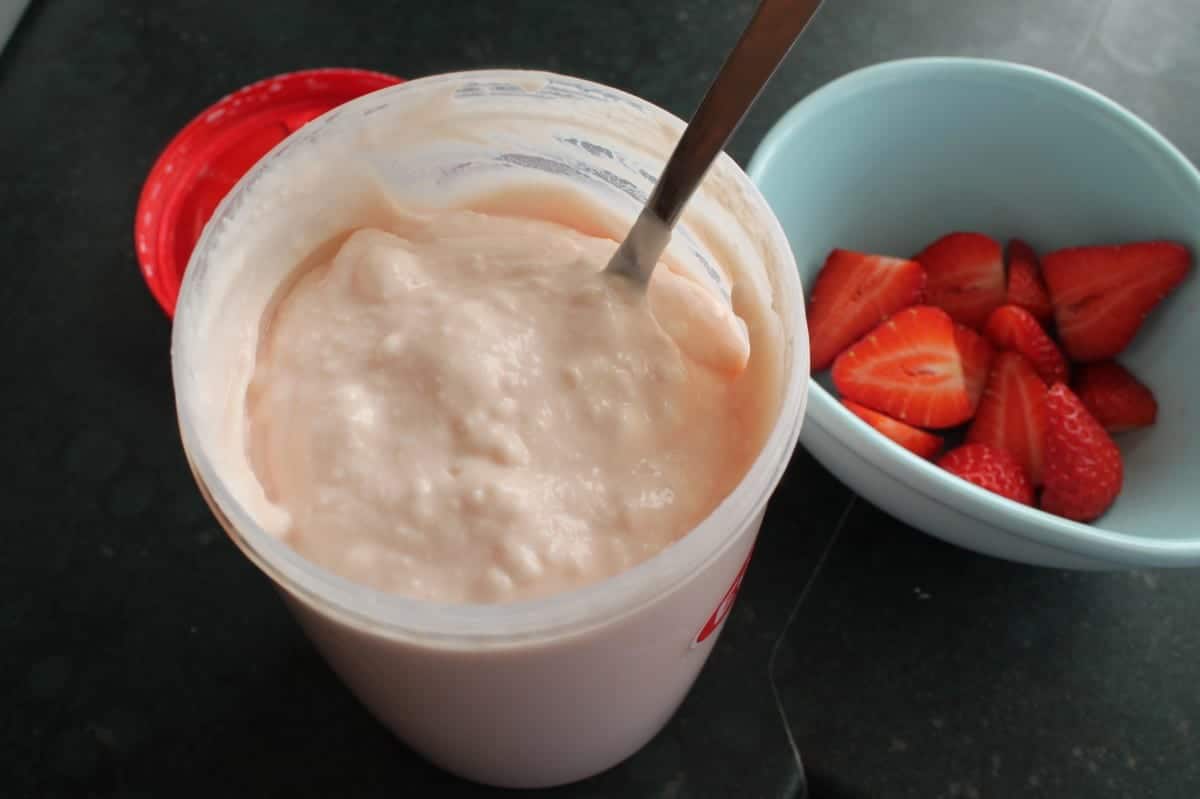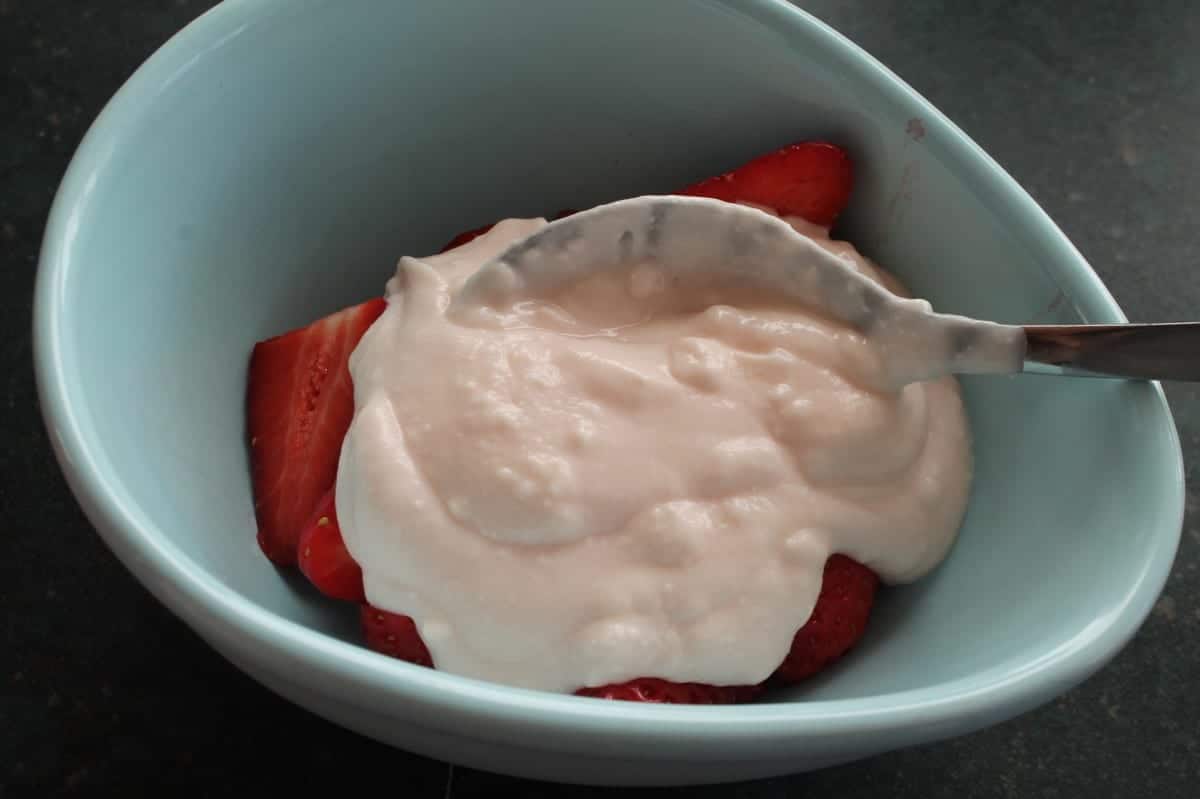 I'm now searching the EasiYo website for more yogurts to make. The sachets aren't too expensive if you think that it makes a whole litre of yogurt at a time and you can make it whenever is convenient for you – rather than having yogurts nearing their use by date from the moment you do the weekly shop.
The EasiYo Yogurt Maker has an RRP of £15.49