Disclosure: We were sent the featured products for the purpose of this post however all opinions are my own.
I love finding new brands to buy the children clothes from and am always on the look out for something a bit different to the High Street. I first heard about Milk & Biscuits when I saw their pop-up shop advertised and soon got sucked into their gorgeous clothing ranges throughout their website.
I think that Milk & Biscuits are such a fun and funky brand, deigning clothes that are not only comfortable but stylish and beautifully designed. They have a range that includes statement pieces as well as plain styles which you can dress up or down.
Milk & Biscuits sent LP a beautiful dress which has buttons up the back to make it fit perfectly. It flares nicely at the skirt and could be easily layered up with leggings to make a completely new outfit.
She was also sent a coat which is typical of the Milk & Biscuits style. It has a bold and beautiful print which is perfect for the spring and summer. It buttons easily and is nicely lined to make it both warm and hard wearing – a perfect coat whatever the weather.
The coat, like other Milk & Biscuits products was a really generous size with room to grow. It had buttons to do it up and LP loved it immediately, wanting to keep it on all afternoon.
Little Man loves wearing shorts and a top, effortless summer style. His new Milk & Biscuits shorts had an unusual leaf print that would pair easily with most tops given the white background.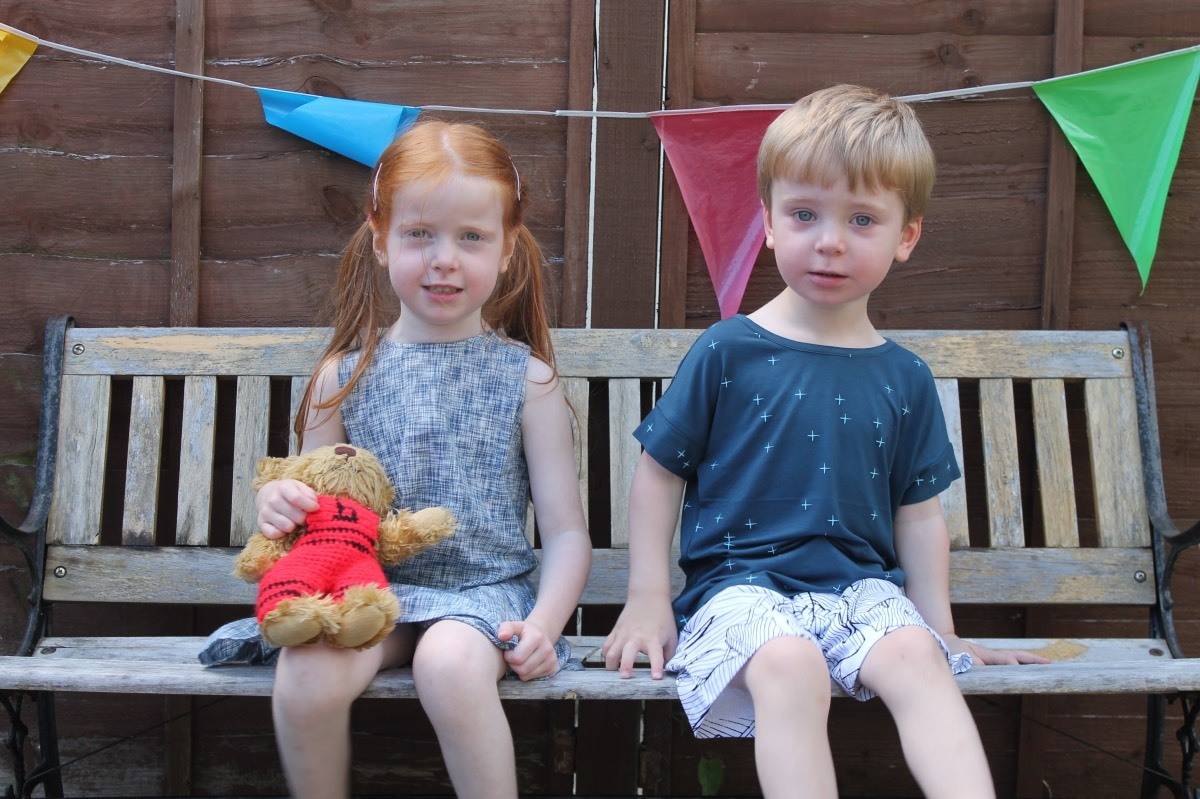 His top was made of the softest material, 95% bamboo and 5% spandex, giving it a really silky feel. It's lightweight and comfortable, perfect for even the warmest of weather. The colour and simple design was beautiful and really suited Little Man too!
All of theMilk & Biscuits clothes are well made, a good size with plenty of room to grow. They also wash well and already look to be really long lasting – the perfect products to pass down to siblings.
The children love their new outfits and are now kitted out for the summer. Milk & Biscuits have such beautiful clothes, with pieces to suit from the most simple of tastes to the more bold and beautiful. You'll definitely find something your child will love when it comes to Milk & Biscuits.
Disclosure: We were sent the featured products for the purpose of this post however all opinions are my own.