*This is a paid post
Like the rest of the country, we are spending so much time at home at the moment. I haven't left the house in nearly two weeks and it really doesn't feel like there's much to be getting dressed and ready for at home. But, I still like to look nice and be comfortable even if it's just for teaching the children, baking or spending time in the garden.
Femme Luxe recently sent me a delivery of clothes to see me through this strange period. They have become a go-to shop for me where clothes are concerned and it's nice to know that they have so many clothes suitable for lounging around at home – as well as ones for going out when we can again!
I would live in loungewear if I could and so a pair of comfy combat trousers and a t-shirt is the dream outfit for me when spending time at home. Femme Luxe trousers fit so well – they don't gape at the back, they're true to size and they come in a range of colours to work with any outfit.
Femme Luxe also have a vast range of t-shirts with various slogans or plain ones. They're all well made, soft and lightweight, great for layering under jackets or jumpers but lovely enough to wear on their own.
But, if you'd like something a bit more glam than just a t-shirt, Femme Luxe have a fantastic range of tops perfect for any occasion – even teaching the children at home! This top has beautiful bell sleeves, a bow at the neck and buttons at the back to make sure it fits as well as possible. It's comfortable but stylish.
Lastly, Femme Luxe sent me a really lovely dress that is the sort of thing you could live in happily. Stretchy material that is flattering and easy to wear, it's the perfect outfit for throwing on in the morning and spending the whole day in at home. It has a relaxed fit to it, with a v neckline at the front and back plus really long, comforting sleeves.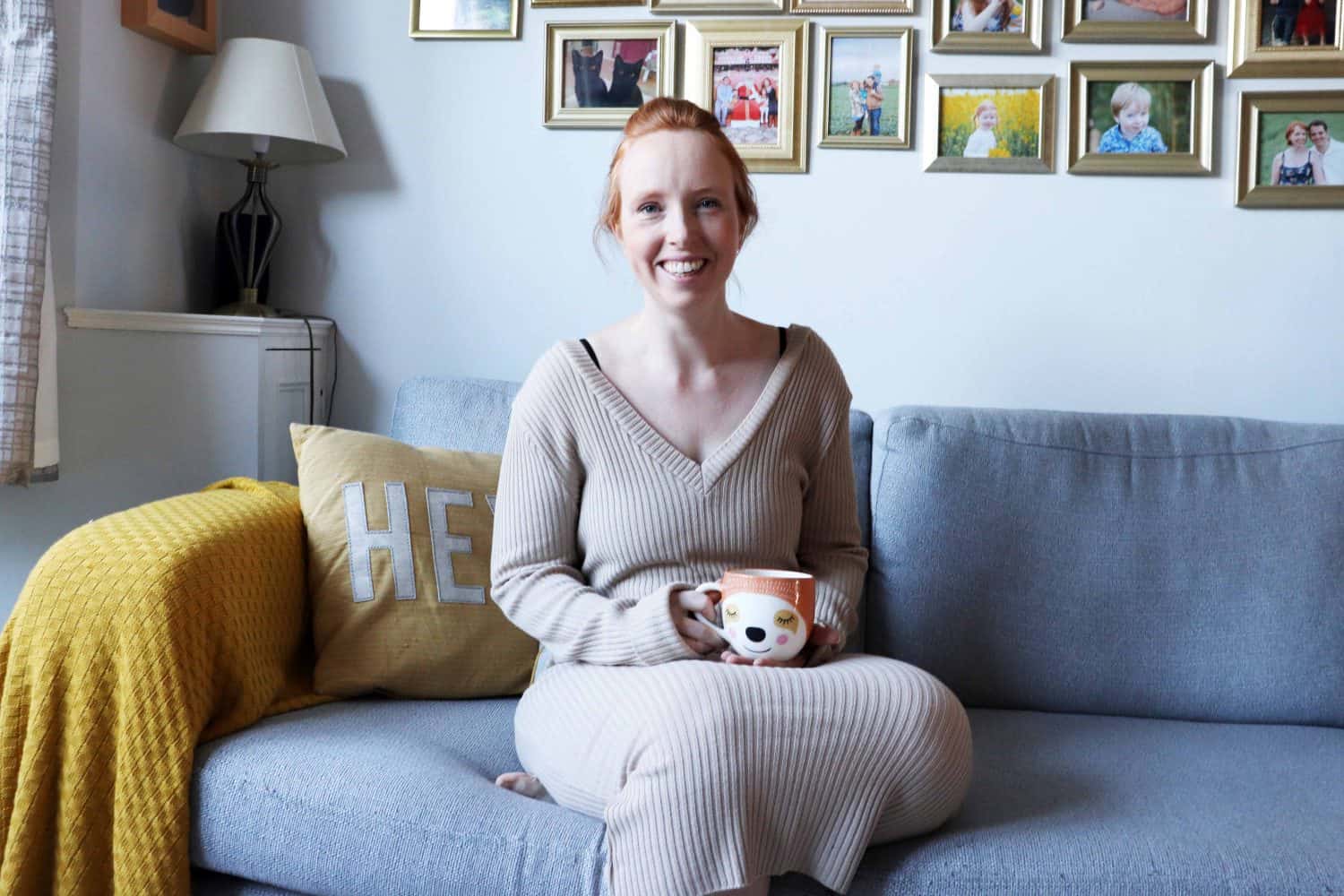 I am now all set for our time at home, however long it lasts. As long as we're warm and comfortable I'm happy and I'm definitely happy around the house in my new clothes.