It's definitely starting to feel a lot like Christmas in our house. The children broke up from school yesterday and we have been flung straight into the festive spirit. Here are a few things we've been enjoying this week:
Read
I read certificates from both the children. They ended the term with both of them getting a special achievement certificate at school for their creativity and I couldn't be prouder of them. They both love school and give it their all – even when they are exhausted from such a long, grey, cold and wet term!
Watched
Last night we went to see Disney On Ice and absolutely loved it. It's about the fourth time we've been and we always really enjoy it – and it's a great way to start the holidays.
Heard
I have heard nothing but Christmas songs over the last few days. Last year LP knew Last Christmas and Do They Know It's Christmas? but this year both LP and Little Man know so many Christmas songs, each have their favourites and sing along to them. I'm loving this time of year.
Made
One day after school this week LP and Little Man made snowflake biscuits with a BKD Baking Kit. They loved making them and loved that the sprinkles went on before baking too.
Wore
I am loving slogan jumpers at the moment and finally got a DRM Project Redhead one when they closed down earlier this month. I now have so many grey sweatshirts, all with different slogans on and really I'm just all about comfy clothes at the moment.
and lastly…
We finished our bedroom off last week with some new storage trunks. It's so nice having a bedroom that we can relax in and enjoy now rather than just the dumping ground it had been for so long. But now, as always, I am looking for the next project!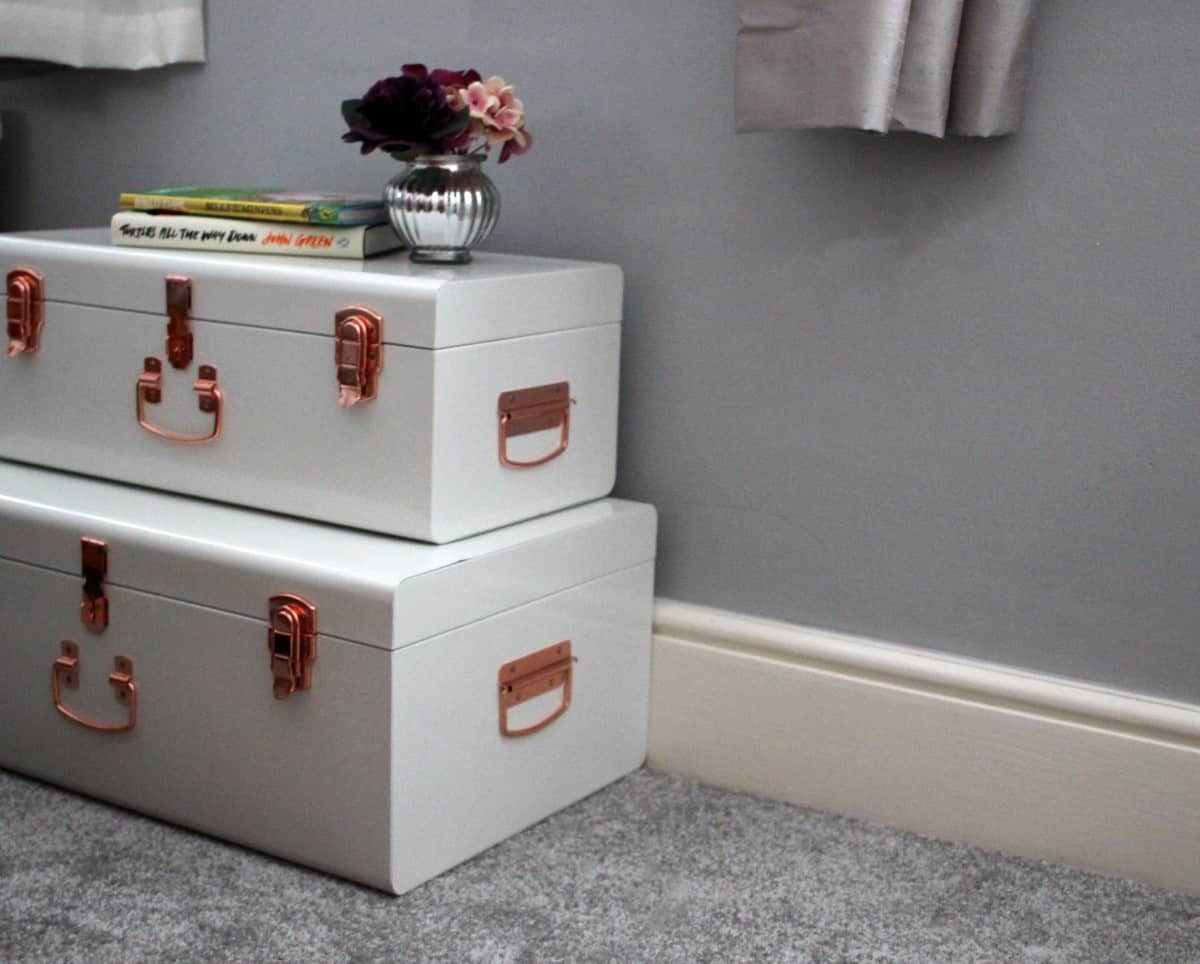 And just like that – it's Christmas! Have a great weekend everyone – and a lovely Christmas too!
Disclosure: The above trunks were sent for inclusion in this post however all opinions are my own.