Disclosure: We were sent the featured products for the purpose of this post however all opinions are my own.
When the extension work was drawing to a close we found that so much rubbish just got dumped in our shed – offcuts of wood, random bits of kitchen, pipes and so many other things that I know we will never use. But, the shed is where we store our garden furniture over the winter, as well as all the children's garden toys. So when Clearabee gave us the opportunity to review their skip bag service we knew exactly what we'd fill the bag with!
If you haven't heard of Clearabee before they offer skip bags, a great alternative to a traditional skip. The Beebags come in different sizes and get delivered by courier with next day delivery. They open out easily and can be placed in any accesible space. We put ours in our front garden but they could work well on a driveway too.
We read the advice online which said the bag should be filled from the edges first – to make the bag rigid – before filling the middle. It also said we couldn't include paint or chemicals but pretty much everything else can be put in the bag. It's such a great idea for not just clearing your shed – like us – but also for general decluttering, clearing out your loft or when having work done on your home. It's a great answer whenever you have stuff to get rid of.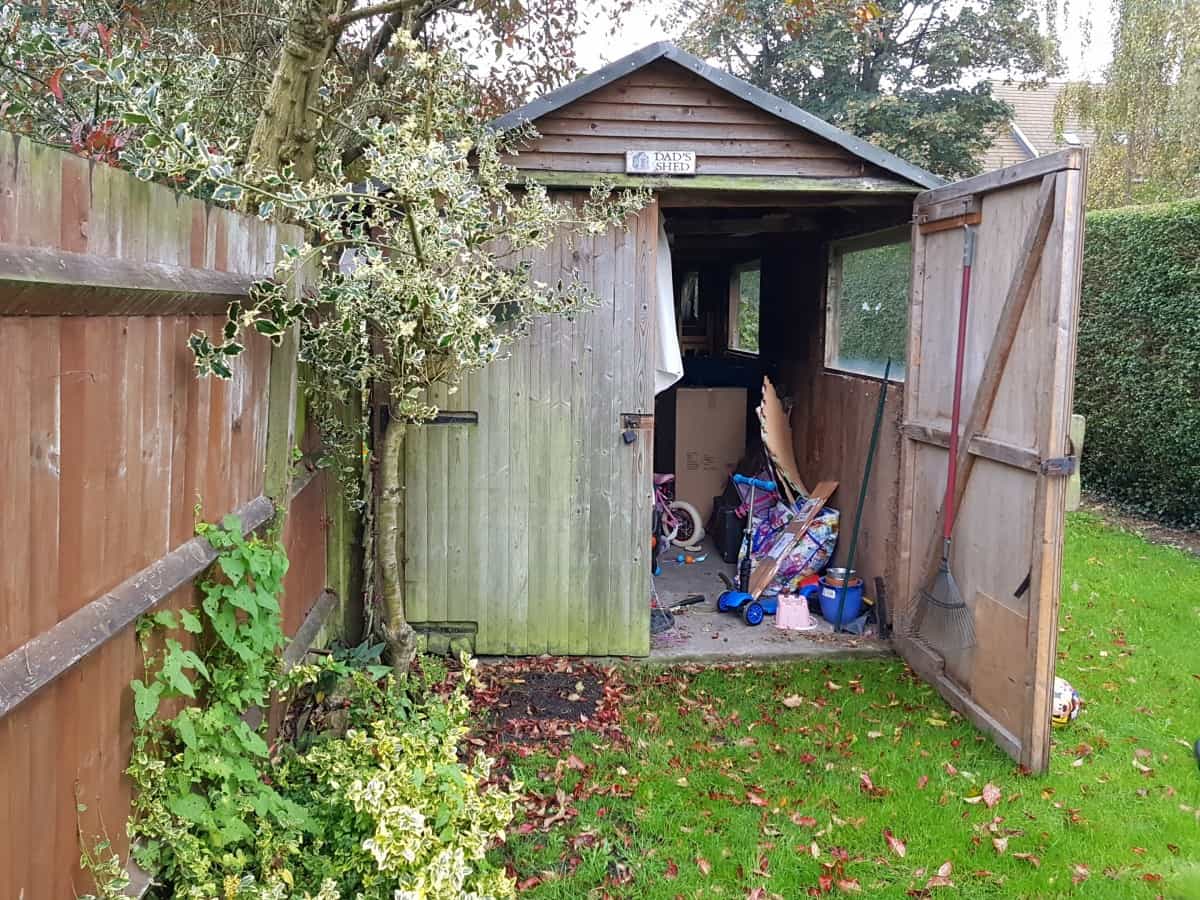 So our shed was full of rubbish. But, Dave and I spent the morning clearing it out, moving things around and having a really good declutter. I kept piling rubbish up and Dave kept taking it round to the Beebag and I really was impressed with how much would fit into the bag.
We chose a medium bag because of the space we had available and we fit so much into it – an old bathroom sink unit, a toilet cistern and bowl, baby gates, felt roofing, garden planters, drainpipes and even an old rotary washing line! There was space down the sides at the end to fit smaller things – broken toys and garden rubbish.
In the end we cleared out our shed and made room for all our summer furniture to be put away. The bag was nicely full and sat outside our house until it was collected. I thought this might be a few days later but no, I emailed Clearabee to organise collection and they arrived literally a few hours later – the speed and efficiency was incredible.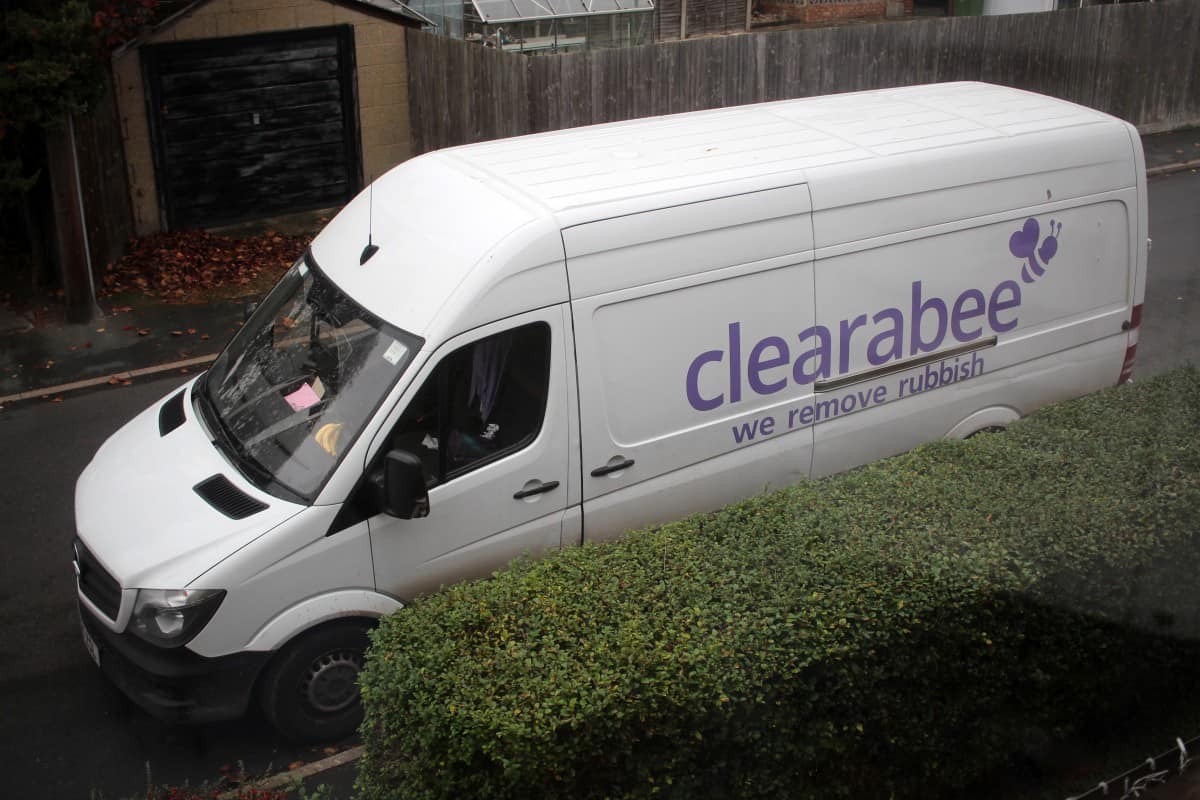 Clearabee don't use cranes to hoist full bags and instead send someone to remove the bag by hand. Our Clearabee man emptied some of the bag by hand and then dragged the bag to his van, loading it and leaving within minutes. It was such an efficient service and I was really impressed with how smooth the Clearabee process was from start to finish.
Usually when we need to clear waste we use our car. We spend ages sorting out the rubbish, loading up the car, driving to the dump, unloading the car and repeating this process. Often, clearing the garden or a room can take a whole weekend but with a service like Clearabee it takes so much of the effort out of clearing rubbish. It frees up time – something that as a busy family we find so valuable and because of this we'll definitely be using Clearabee in the future.