One fail safe rainy day activity in Camberley for us has long been Creepy Crawlies at The Arena Leisure Centre. It's aimed at under fives and has enough to keep any child entertained.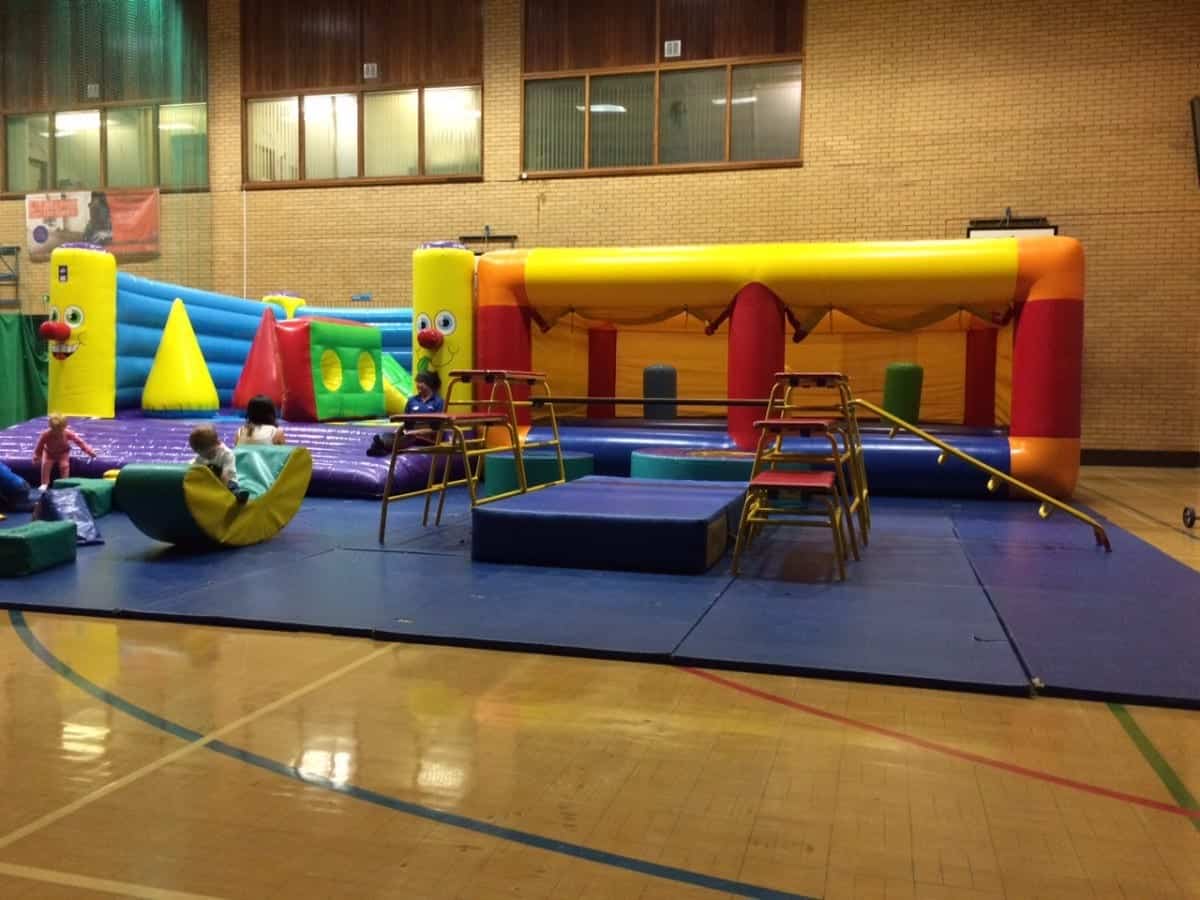 The sessions run between 45 minutes to an hour and a half depending on the day that you visit although the price is the same regardless of session length – we tend to aim for the hour and a half Monday session just for the better value! Each child is £3.80 and you get your tenth visit free. As well as that you are given a buy one get one free drinks voucher for the cafe – making it under £2 for two drinks!
Creepy Crawlies is set up in part of a sports hall in the Arena Leisure Centre and the main attraction is a big bouncy castle and inflatable ball pit. The bouncy castle incorporates a slide and holes to climb through amongst other things. The inflatable ball pit has two different sections with bits to climb over and air holes to make balls float on – this in itself provides hours of entertainment for Little Man.
Another big attraction in Creepy Crawlies is the gymnastics style climbing frame with a board to jump from onto a big squidgy mat. Little Man hasn't quite got the hand of this yet but loves to scurry from one side to the other or just climb up and then climb down again!
There are also a lot of soft play style blocks to build with or climb on and trikes to ride around the edges on. Both Little Man and LP love going to Creepy Crawlies and it's a great place to go to even on the wettest days. It's turned into somewhere that Little Man and I go to regularly as a treat whilst his sister's at school too.
Creepy Crawlies is open all week, Monday to Sunday and you can find details of the sessions and more information here.