Disclosure: We were sent the featured products for the purpose of this post however all opinions are my own.
This post contains affiliate links and I may receive commission if you visit a link and buy something. Purchasing via an affiliate link doesn't cost you any extra, and I only recommend products and services I trust.
Breakfast in our house is a simple affair whilst getting the children ready for school or a day out and bags ready for the day ahead. Usually the children will have cereal – or pain au chocolat as a treat and will happily sit and eat it whilst I potter around.
But Beko sent us a breakfast set of appliances that was sure to make our breakfast process simpler, save us time and help us create the perfect breakfast routine for the whole family.
Beko's breakfast range includes a kettle, toaster and bean to cup coffee machine that are available in both black and white. The kettle lets you pick what temperature you would like the water and even has a keep warm function – meaning that I can boil the kettle, sort out the kids and then have a lovely cup of tea exactly when I am ready for it. I will never have a cold cup of tea again!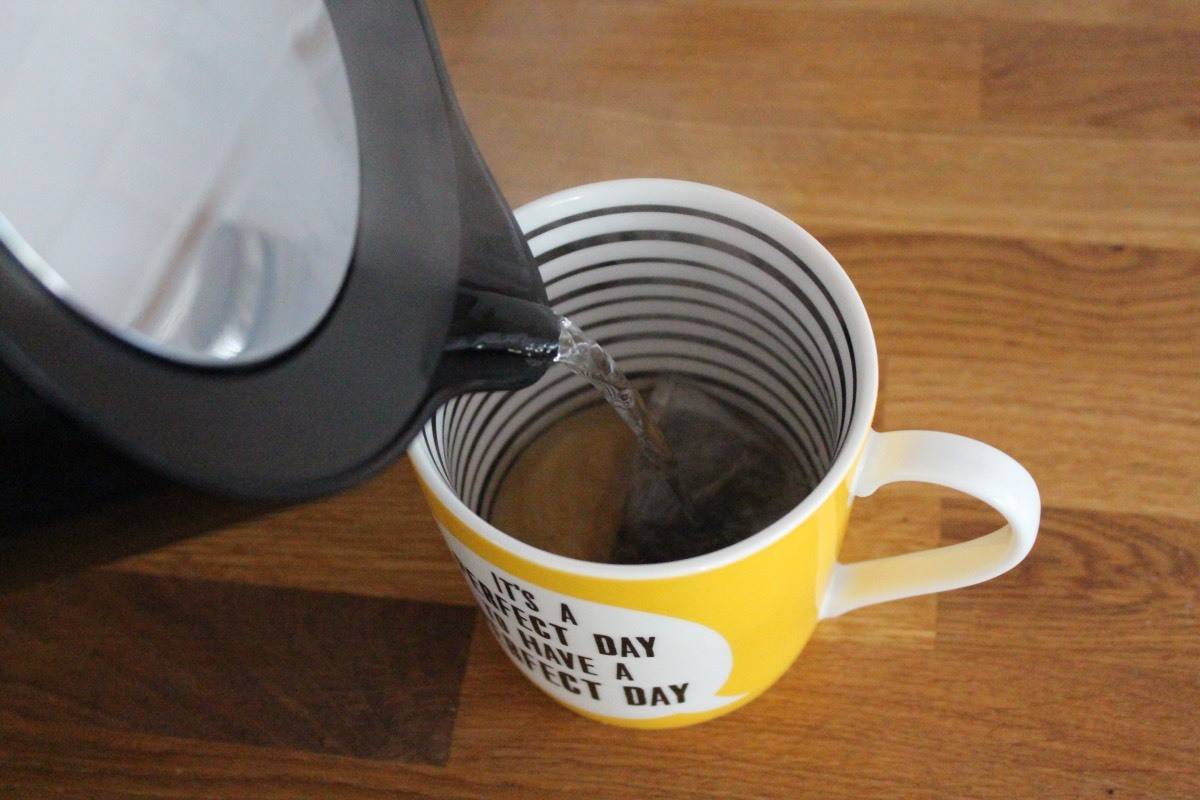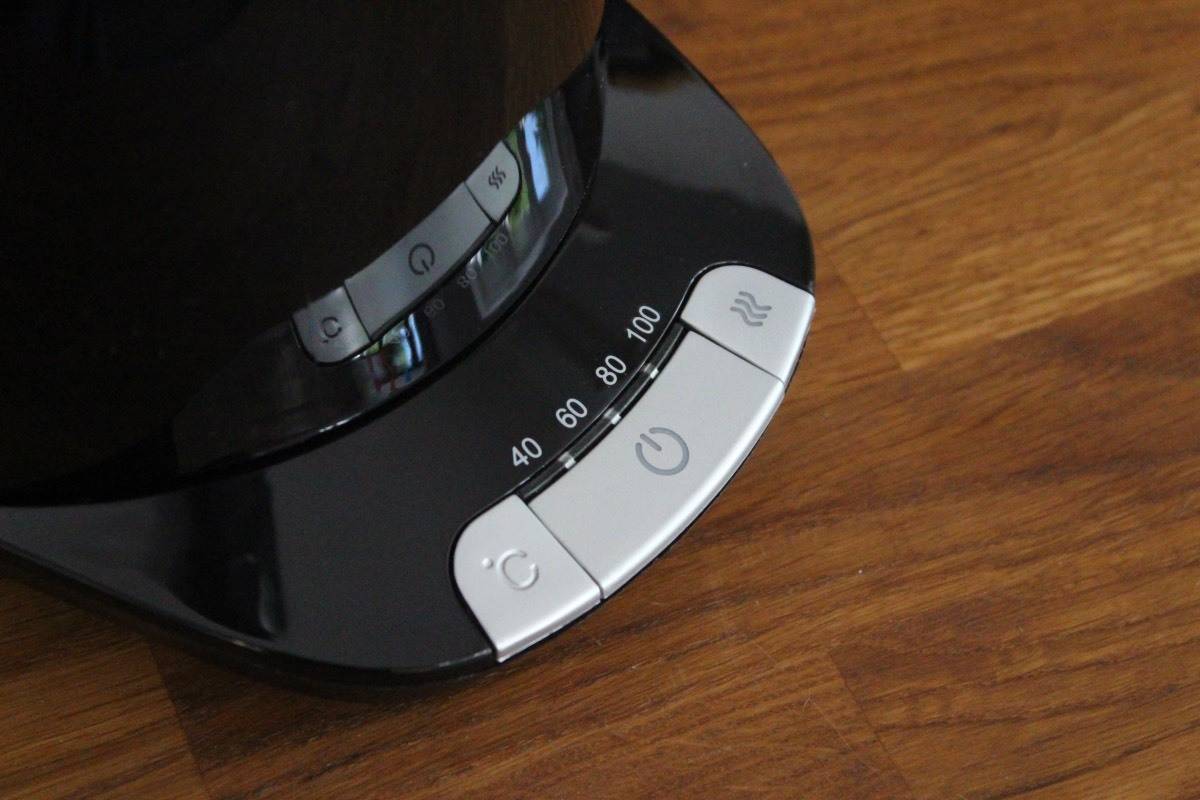 The children's favourite part is the toaster where not only can I make toast for us all but there's a warming rack so they can have warm pain au chocolat rather than the straight from the packet ones they are used to! There really is nothing like gooey in the middle pain au chooclat in the morning.
The rack has also been great for warming rolls before making bacon baps and warming croissants ready to fill with jam and butter. I've never had a warming rack before but the possibilities are endless!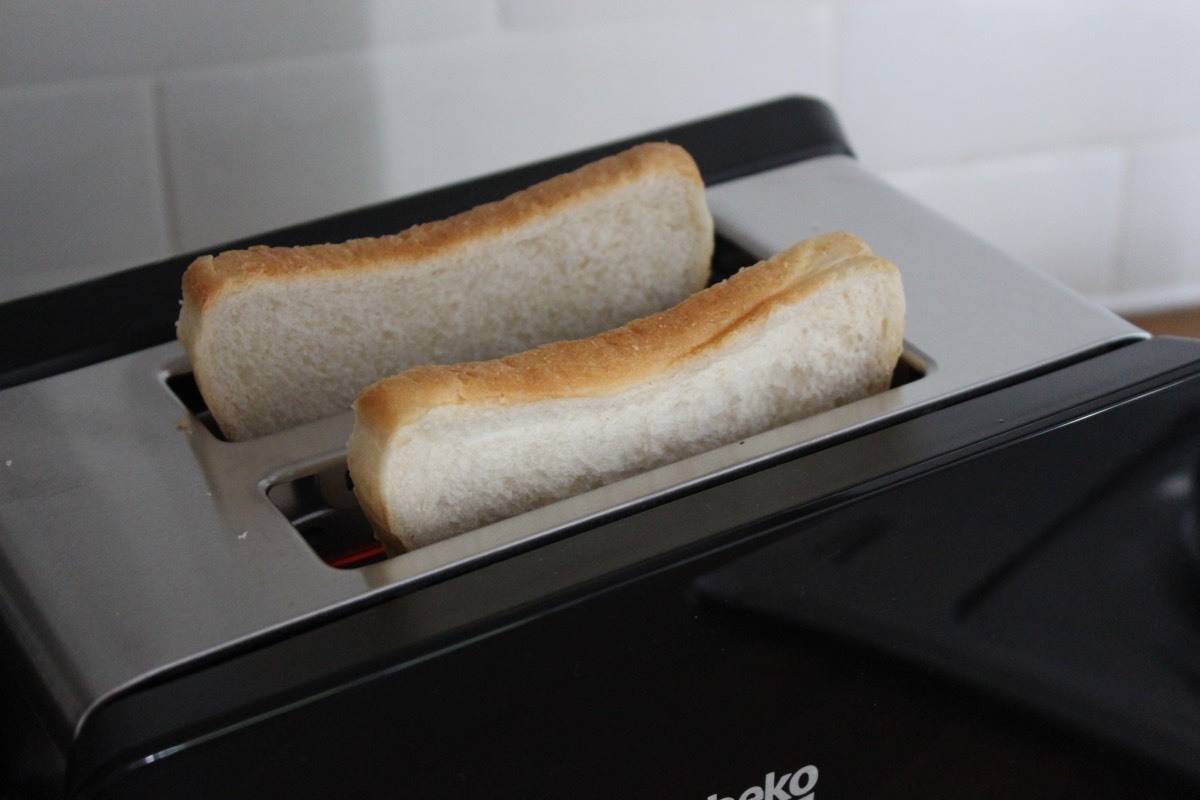 The bean to cup coffee machine may have made all of Dave's breakfast dreams come true. He has loved coffee for years and has always had an espresso machine but he has had to buy ground coffee or had to use a separate grinder. This machine literally turns coffee beans into beautiful drinks at the touch of a button.
The bean to cup function reduces mess – as he's no longer moving ground coffee from one place to another – and the coffee smells amazing too. There really is nothing like the smell of freshly ground coffee.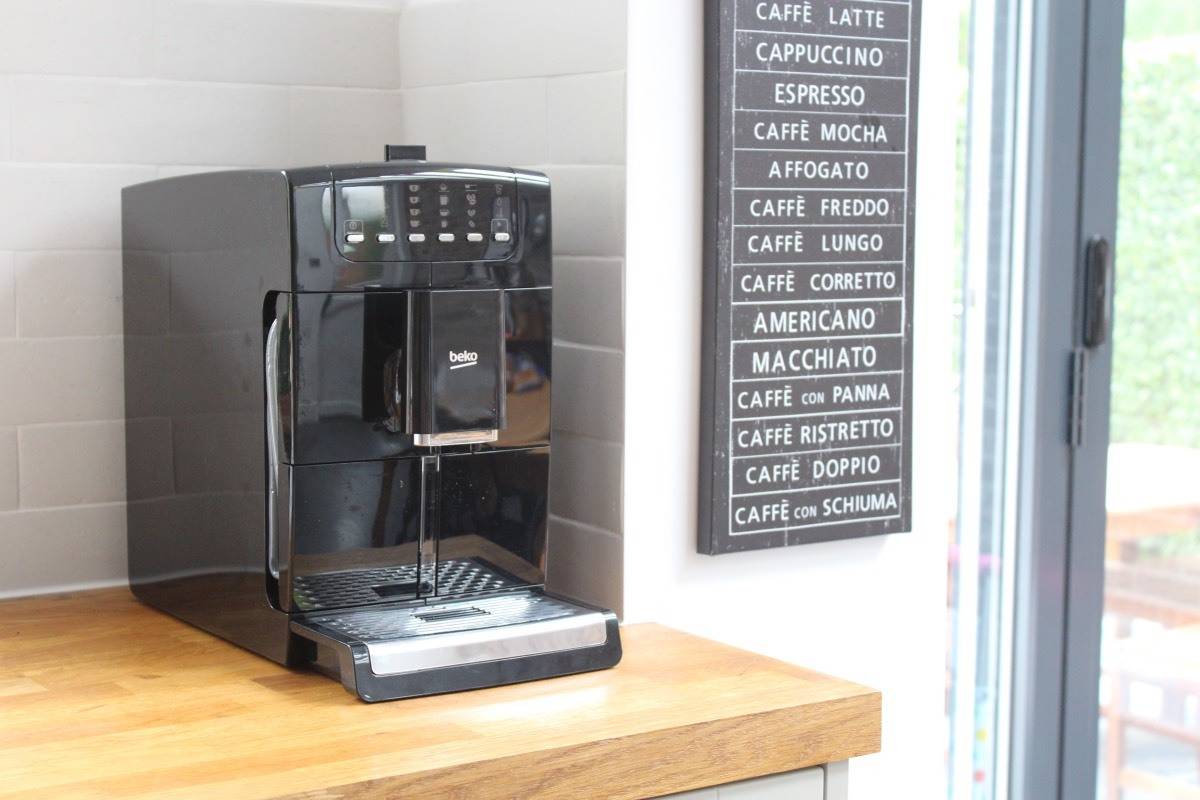 Dave has been making lattes, cappuccinos and any other coffee variation that he fancies – and for him there is no better way to start the day than toast and a nice cup of coffee – with that milky foam on top.
Breakfast in our house has been revolutionised by the Beko machines – and I love how they all match too. They look modern and sleek and fit well into our kitchen. Not surprisingly we have used them all almost daily since they arrived and they really are the perfect way to start the day.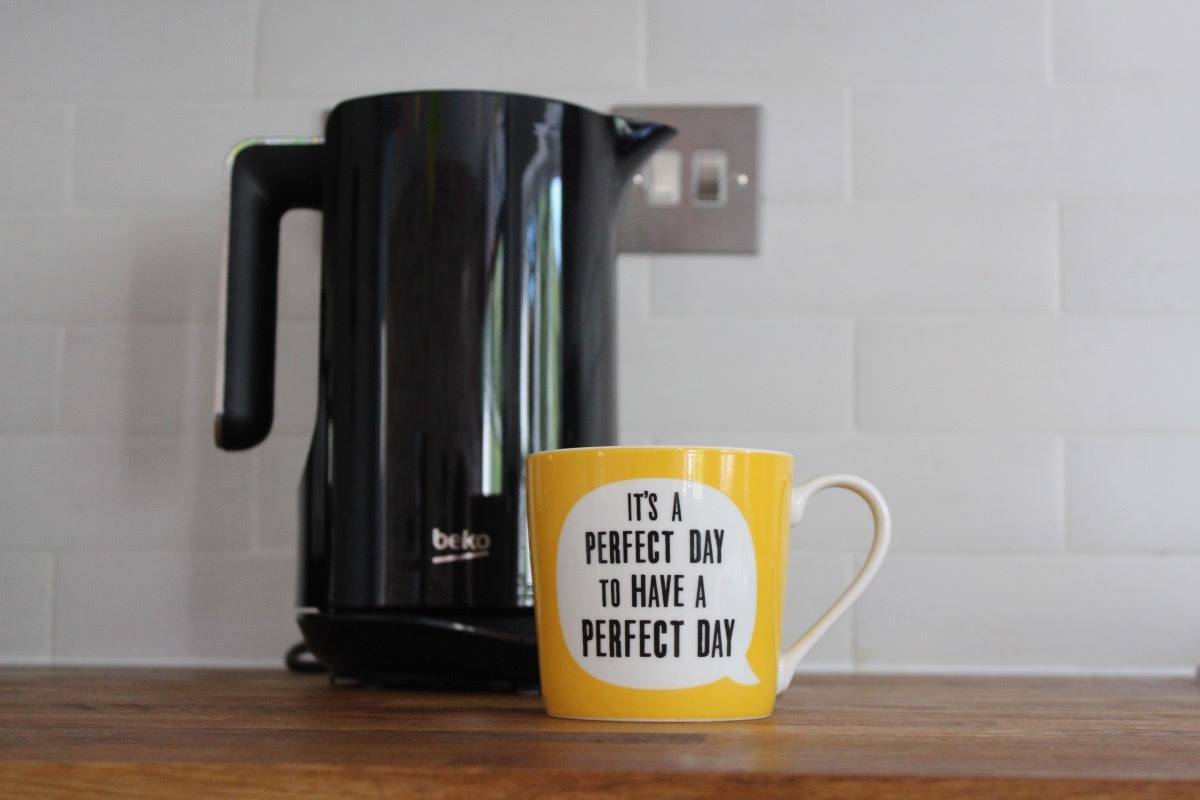 The Beko Toaster has an RRP of £34.99, the Kettle has an RRP of £49.99 and the Coffee Machine has an RRP of £269.00