Disclosure: We were sent the featured products for the purpose of this post however all opinions are my own.
Last Christmas was a bit of a flop for us. We were halfway through our extension being built and work had to stop for three weeks due to different offices being closed and issues with our steel joists. We had a Christmas surrounded by dust, with dust sheets taped everywhere and with just one festive corner in the lounge. We disappeared to our lovely in-laws for as long as we could over Christmas and when we got home focused on the extension being finished.
This year everything is about Christmas. I want to make up for the lack of festive cheer in our home last year, the lack of decorations and the fact we were pretty much stuck in the lounge for weeks. So we're having a second tree in the extension and I've invited all the family to ours for Christmas dinner this year. I want to make it a big celebration.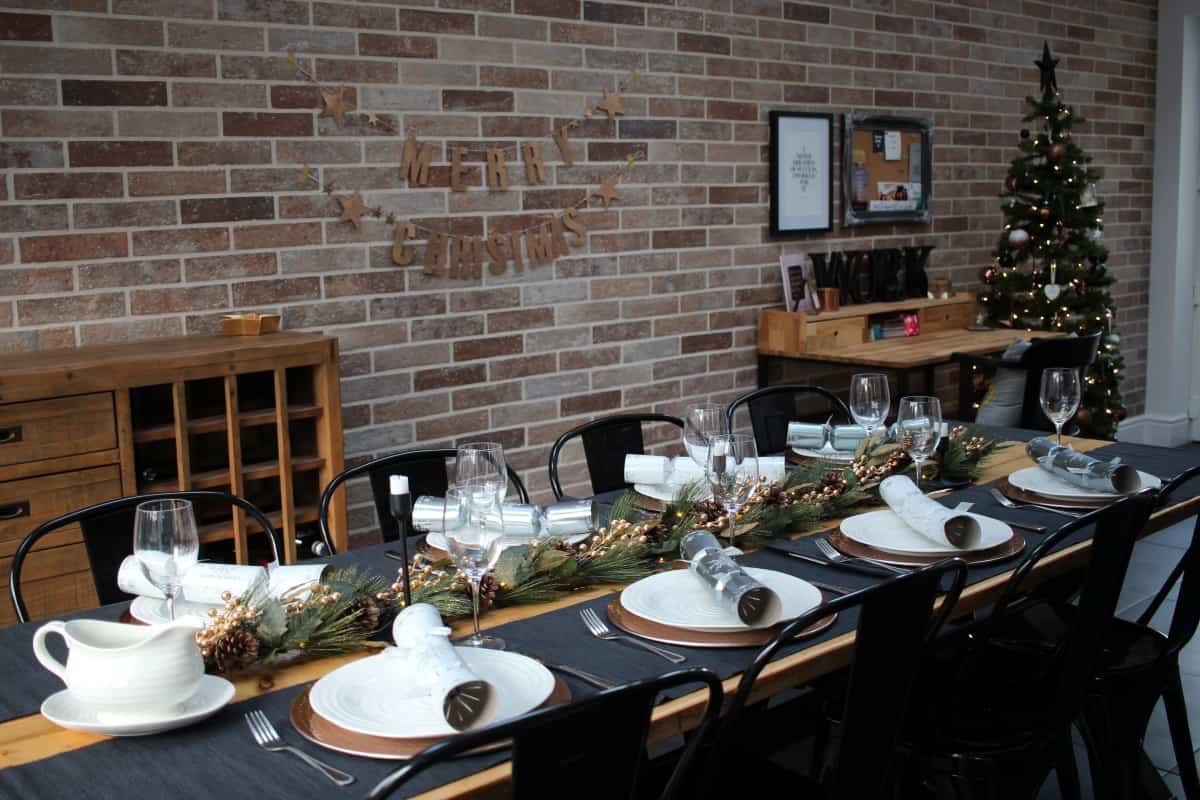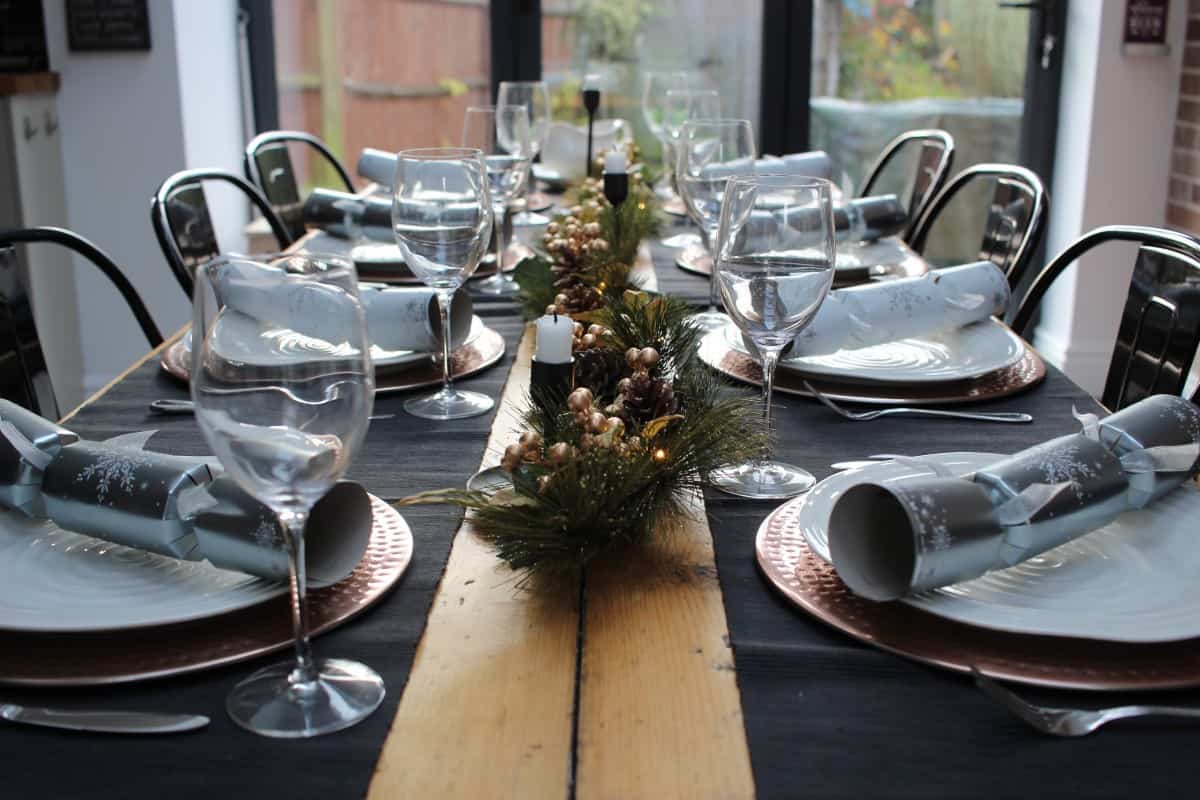 So, instead of just setting the table as I would any other day of the week, I've decided to go all out and set the table properly, for Christmas. There will be eight adults and four children, with the children being squeezed onto the end of the table.
I bought table runners which needed to overlap slightly as the table is so long and we've got a garland to run down the middle. It lights up and runs either side of the candles, fitting perfectly along the centre of the table.
Charger plates fit perfectly under our normal dinnerware and the copper colour goes well with the decor in our dining room. The table setting is simple but fits with the black and copper theme of the dining room and the Christmas tree. It all works so well together.
I might even invest in copper crackers before Christmas – although that may be a little bit much. For now, the silver and white work well, take the edge off slightly and help to pull it all together.
Now I am just so excited for Christmas, looking forward to sitting at that table, eating Christmas dinner with all the trimmings and being surrounded by so many members of our family. Only a few weeks to go!