*This is a paid post
Anyone who knows me will know that I usually get Christmas wrapped up nice and early so I can relax and enjoy the festive season. But, at this time of year I always have some last minute gifts to buy and it's lovely to know that I have The Square Shopping Centre in Camberley on my doorstep where I can do all of my Christmas shopping in one place. With plenty of parking as well as great public transport services it's a really accesible place to visit at this time of year.
I took myself into town to finish off my Christmas shopping and one of the first places I went to was House of Fraser – and we are so fortunate to still have such a lovely department store in our town. It's somewhere you can buy gifts for the whole family and with beauty counters too there are always staff on hand to give advice or recommendations. There's even a Paperchase inside where you can pick up some beautiful gifts.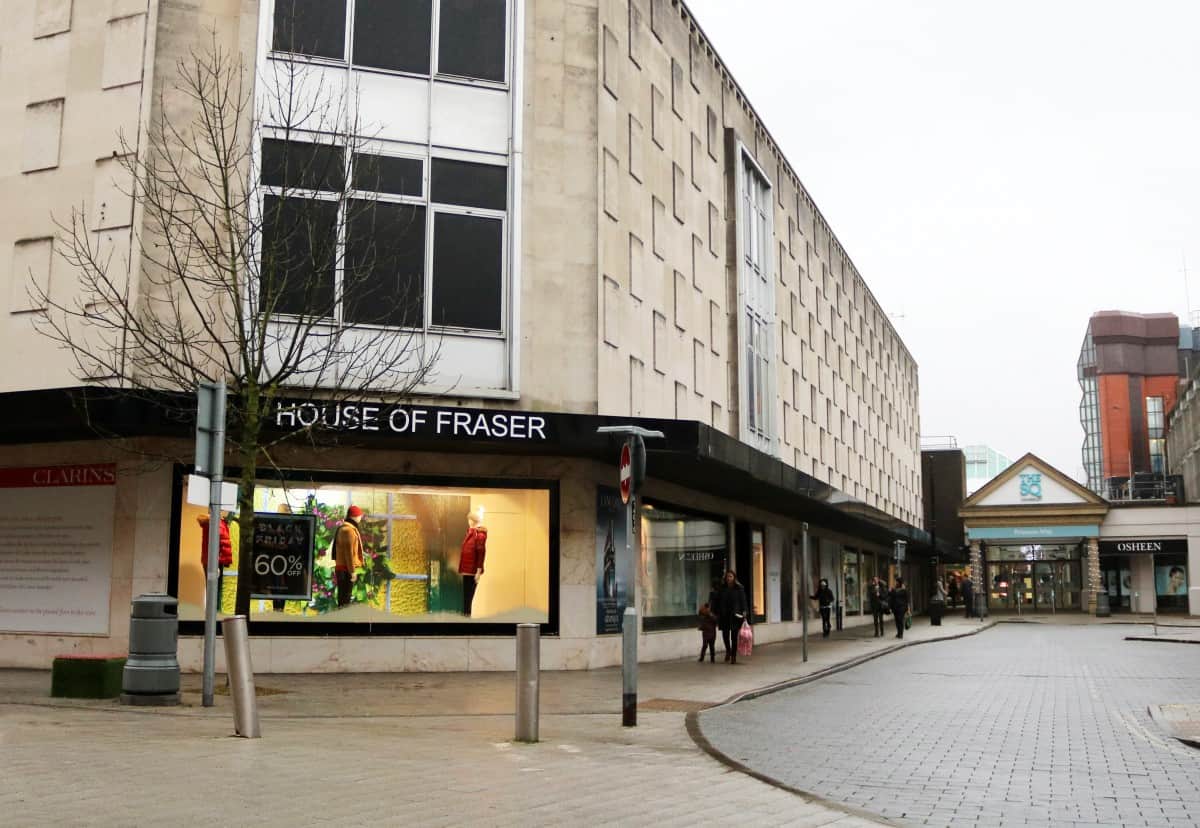 Another place where we buy gifts for the family is Game where we can easily get consoles and games to keep every member of the family entertained. I think we'll be visiting more as the children get older. One great thing about Game is that you can exchange your used games and consoles for other products which may be a good option at such an expensive time of the year. Game always have great offers on and I've always found the staff to be really knowledgable – knowing the best games for different age ranges or personalities.
Walking around Camberley town centre at this time of year it's so full of lights and festive spirit, it really is such a lovely time to shop and I realised that so many of the stores have great gifting options. Superdrug is full of special offers on perfume, toiletry gift sets and other stocking fillers with most of their gifting range reduced or on promotion – I do love a bargain and they have products for every age range.
Ryman is also somewhere I think of when shopping for back to school but not usually for gifts – unless I'm specifically buying stationery. But, they have a really lovely gift range in store with puzzles, games, STEM toys and so many gadgets and stocking fillers. It was a really nice place to look around and get festive ideas.
As is usually the case, I found myself buying the entire contents of Primark – which is so easily done. But, at this time of year they have so many festive ranges as well as gift boxed products like pyjamas and socks obviously with Christmas gifting in mind. Everything is such great value and I picked up pyjamas, slippers, microwavable hotties (for only £5!), chocolates and even a Christmas tie for Dave and festive hats for the kids. I could have spent so much in Primark – and their vast ranges of Harry Potter, Friends and Disney merchandise make great gifts for pretty much anyone.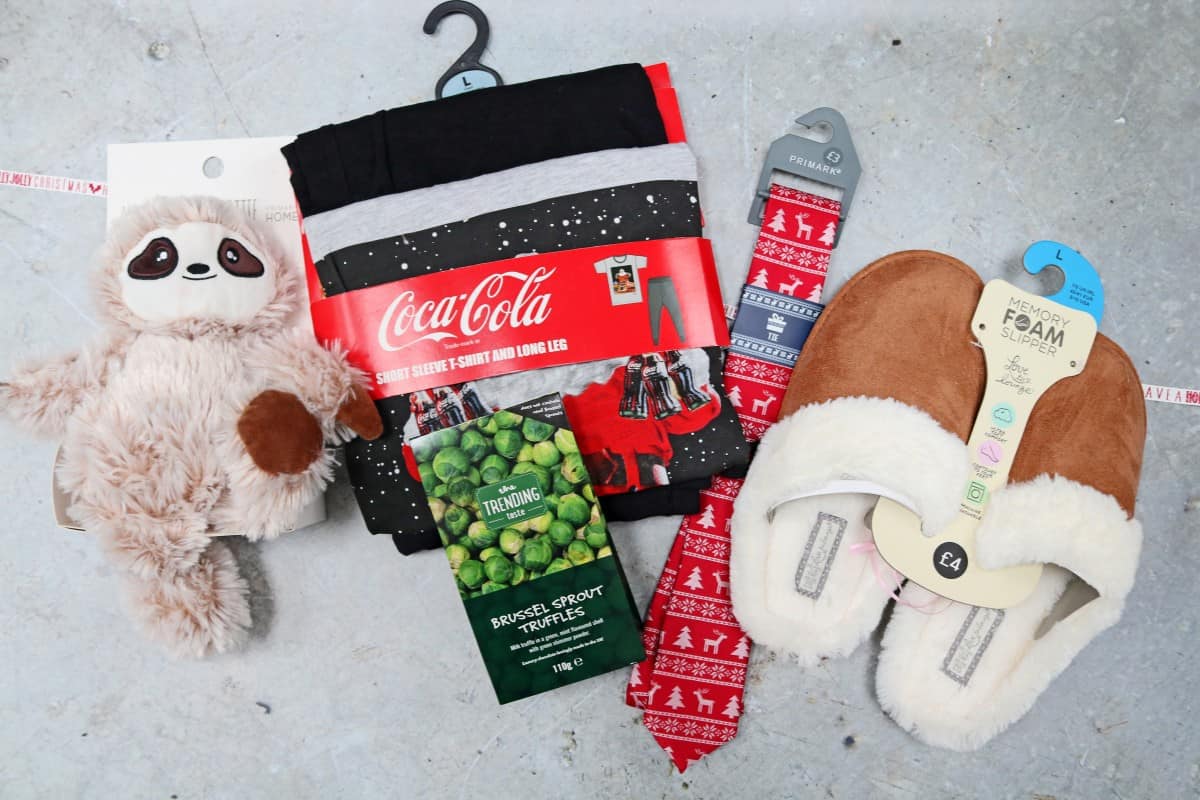 One place I always shop without fail is Accessorize. They always have fantastic offers on and you can buy everything from winter warmers, to jewellery, bags and even stationery. They have really lovely gift ranges at the moment and it's the perfect place to browse. I bought LP a new winter hat and gloves and some jewellery for a friend but I could have spent so much more! They are also always happy to take tags and prices off the products and gift wrap them at no extra cost.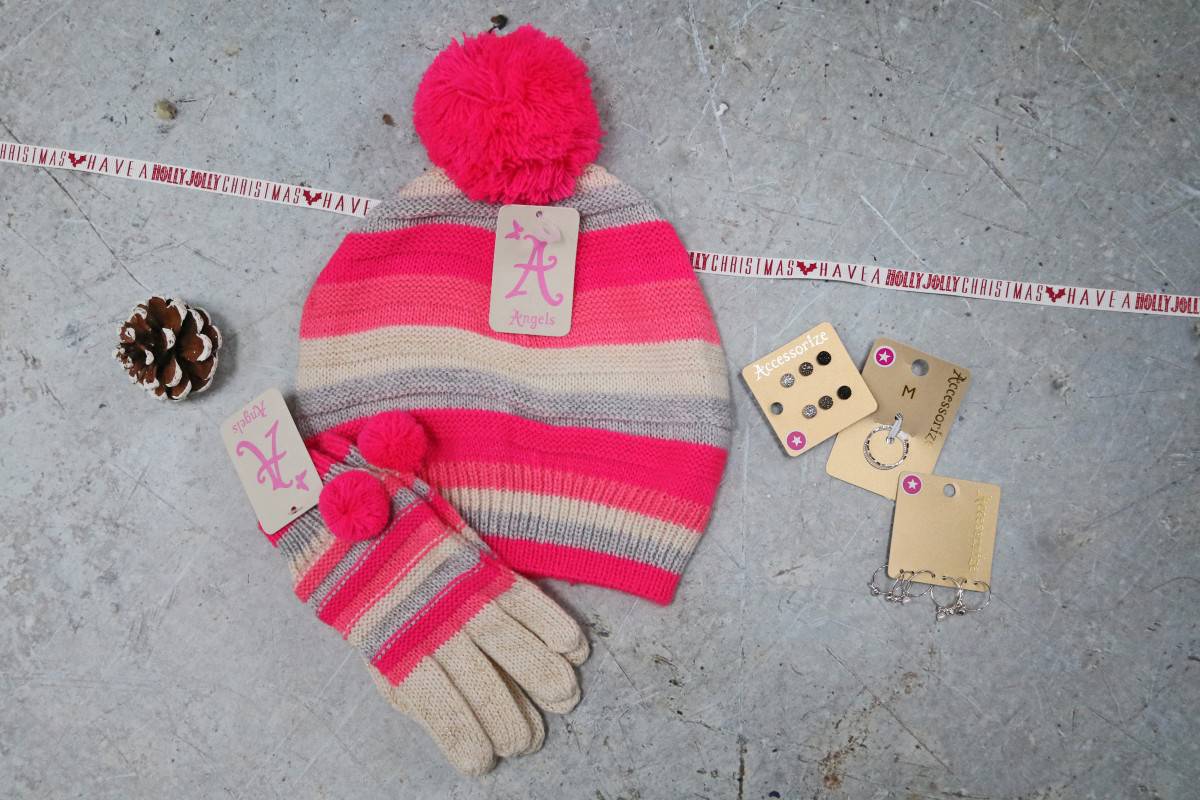 Julian Charles is a great place to buy beautiful bedding as a gift and they also have a really lovely range of candles and homeware as well as festive ranges in store too. If you're looking for festive bedding or festive cheer around the house you'll know where to find it and this is always the first place I look when shopping for parents and grandparents.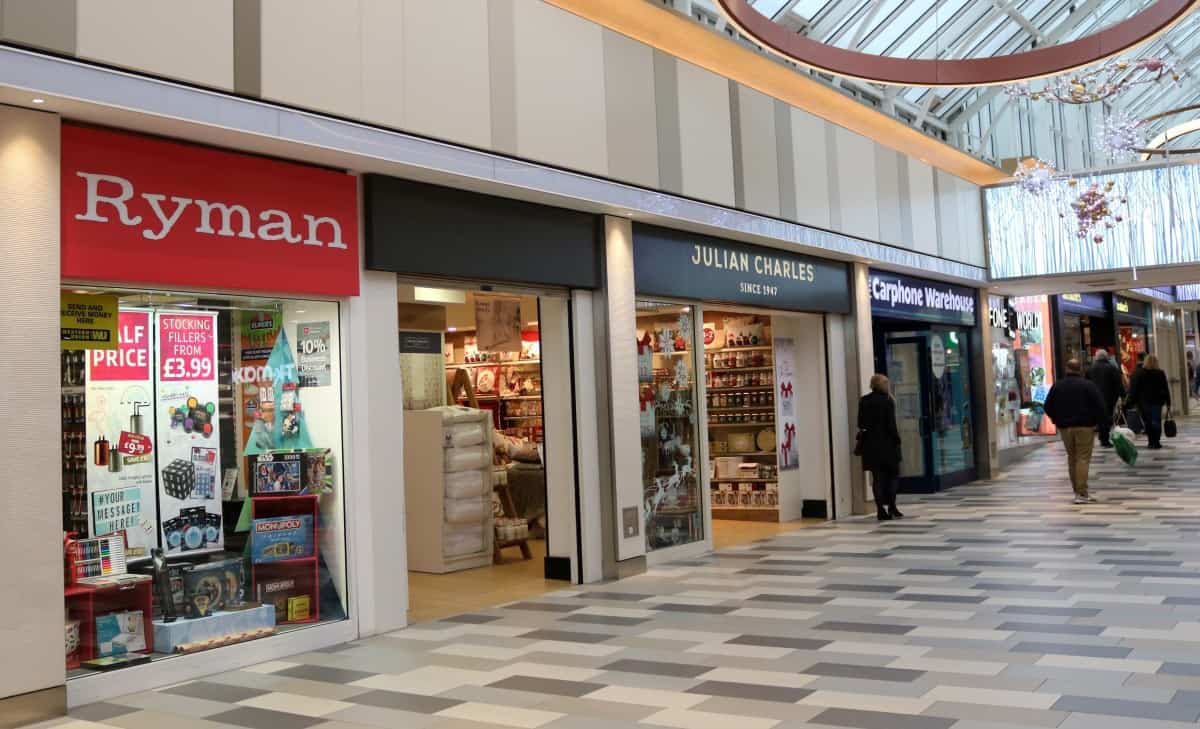 When wandering around town I usually just think of Robert Dyas as somewhere to buy products for the home and garden so I was really impressed with the great range of gifts they have this year – and that they were mostly all 3 for 2 as well. It was a great opportunity to buy some stocking fillers but they did have more substantial gifts too. It would be a great place to shop if you were looking to buy large electricals, a new coffee machine or power tools and they have so much to brighten your home over the festive season too.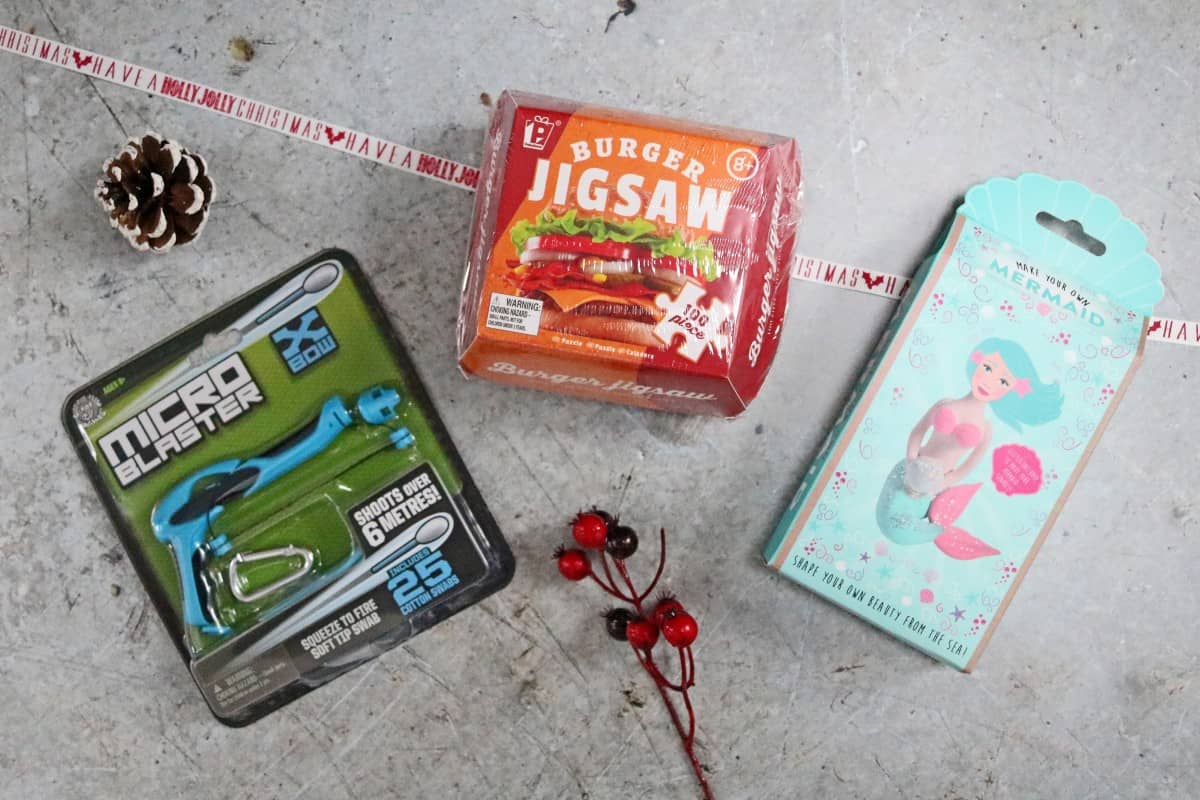 I always go in Clintons for nice occasion cards and wrapping paper so I bought the children's Christmas cards in there this year but I was also impressed with the range of gifts they had. I bought our cat a new bowl and also an elf book and toy set which will make a lovely gift. All of the gifts were really good prices and they weren't things you typically see on the High Street either. I'll definitely be venturing into Clintons more often for a browse.
One of the last shops I went into during my shopping trip was Surrey Home and Gifts. It's tucked away in a quieter part of the shopping centre and is a complete treasure trove of gifts and homeware. They stock all my favourite brands like Sass and Belle and East of India and it's the sort of place you'd find a gift for absolutely anyone. So, if you have someone you just don't know what to buy for you know where to go.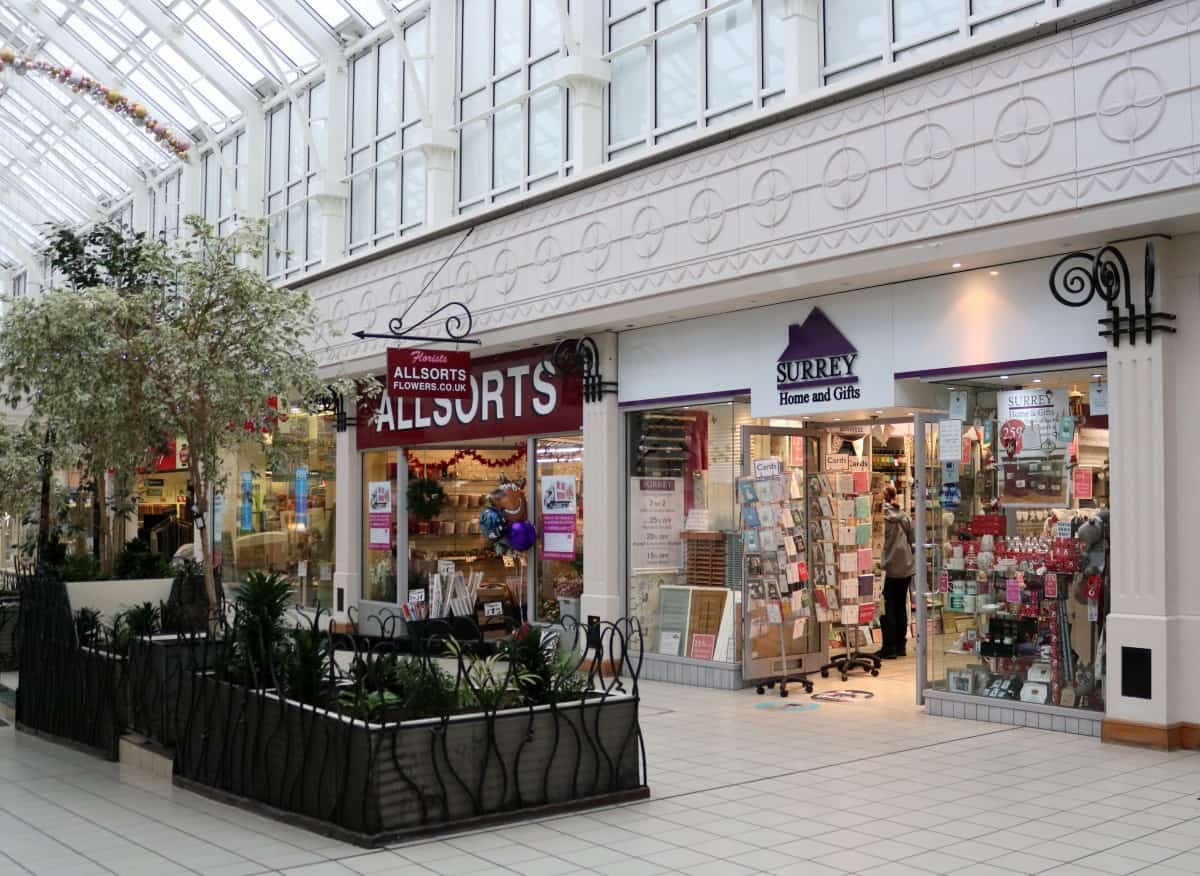 I loved Christmas shopping in Camberley and The Square really has everything you need for a shopping trip – including plenty of places for coffee and cake in between shops. I know I'll be back a few more times before Christmas – to buy a festive outfit, pick up some more rolls of wrapping paper and buy those last minute gifts that you only remember a couple of days before the big day.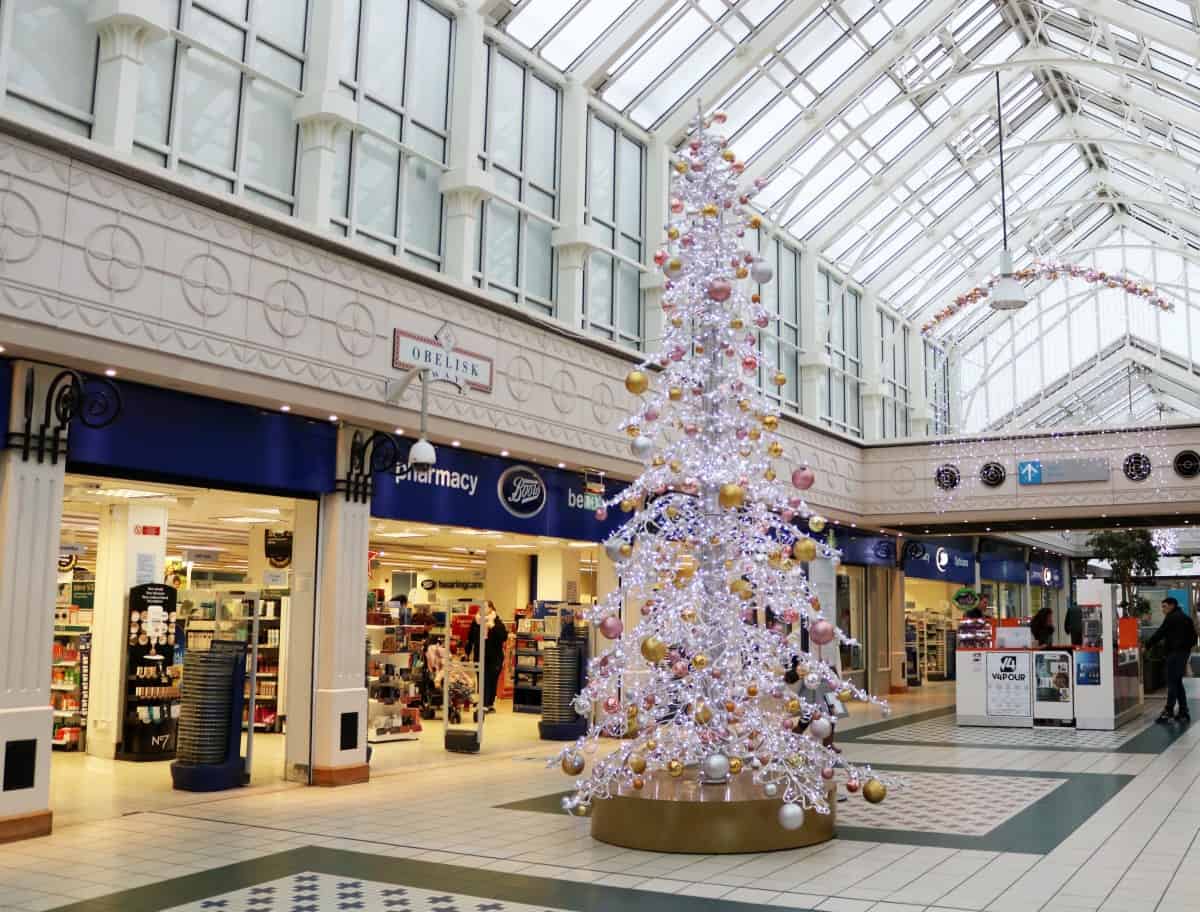 If you're looking for somewhere to do your Christmas shopping or just visit over the festive period then give Camberley a try – there's Santa's Grotto throughout December and Breakfast with Father Christmas events too. It's really is all happening in Camberley this Christmas.