*This is a paid post
I have seen so many people sharing interview style posts of twenty questions for their children and I just had to get involved! I've never interviewed the children before and Little Man wasn't interested in participating this time either, but I printed off this handy 20 questions to ask your children worksheet from Shepherds Friendly to go through with LP.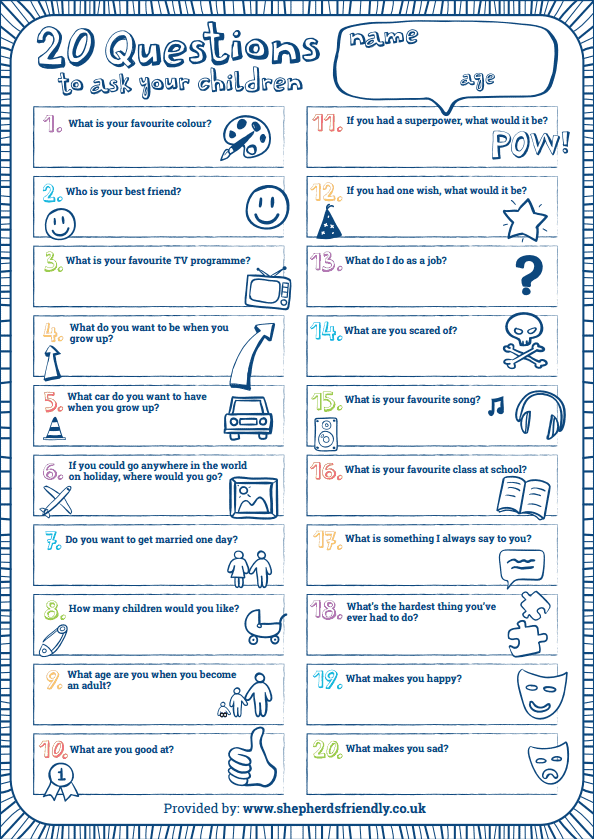 The worksheet is fab as it lets you write your child's name and age on it so you could ask your child the same questions each year to see how their answers have changed as they've grown. LP is great at reading and writing now so she couldn't wait to answer the questions but to make the blog post a little bit more interesting I thought I'd film her answers too. Here's how LP answered her twenty questions:
Some of the questions LP didn't have answers for – I don't think she really understand super powers or wishes just yet. For her, she has pretty much everything she wants or needs and so she doesn't really wish for anything else – and world peace, a cure for cancer and those other big wishes aren't something she can even comprehend just yet – so looking after ponies was enough for her. I'm looking forward to seeing what she wishes for in years to come.
It was also interesting as she thought the same things make her scared as make her sad. So really, being scared makes her sad and it's nice to know there isn't much else that makes her sad at the moment.
I loved the range of questions – that there were ones about LP and her life but there were also factual questions and ones related to emotions. It gave us a real insight into LP and the person she is at the grand age of five.
We loved doing this interview and I think we'll be doing it each year in the future – and Little Man may even want to participate next year too!