*This is a paid post
The children love autumn, the leaves falling from the trees, the lovely colours everywhere and the thought that Christmas is just around the corner. But the highlight of autumn for them is always fireworks, bonfire night and Halloween.
Although we don't really go trick or treating we always celebrate – having friends round, little parties, getting dressed up and a pumpkin or two – it would be wrong not to really. The children love the opportunity to celebrate, they love seeing their friends and they love marking their favourite season with fun, laughter and lots of treats.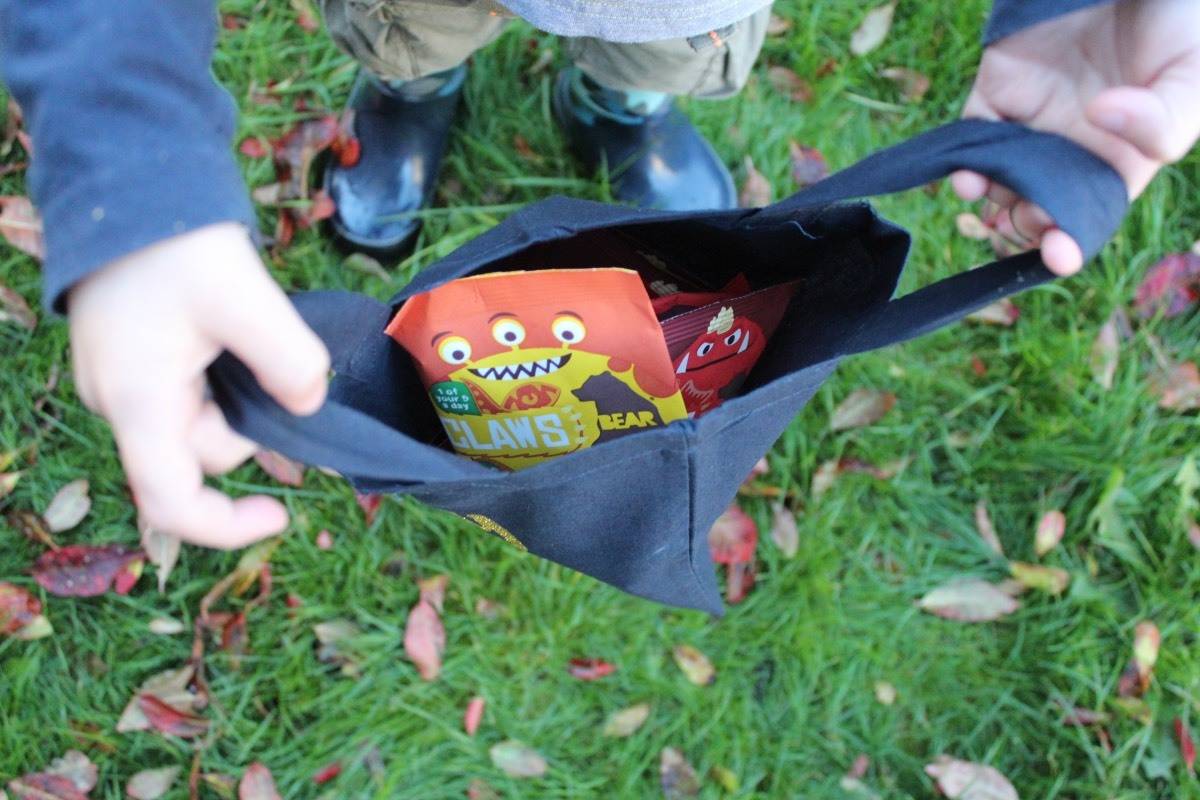 Halloween is often associated with sweets, sugar and everything else that comes with trick or treating. Another time of the year that you're surrounded by chocolate and candy bars for weeks afterwards. We're always looking for tasty, wholesome snacks which don't contain refined sugar and other nasties, this time of year in particular. They're always happy with products from BEAR Nibbles and this Halloween was all about BEAR Claws – something that Little Man is especially keen on!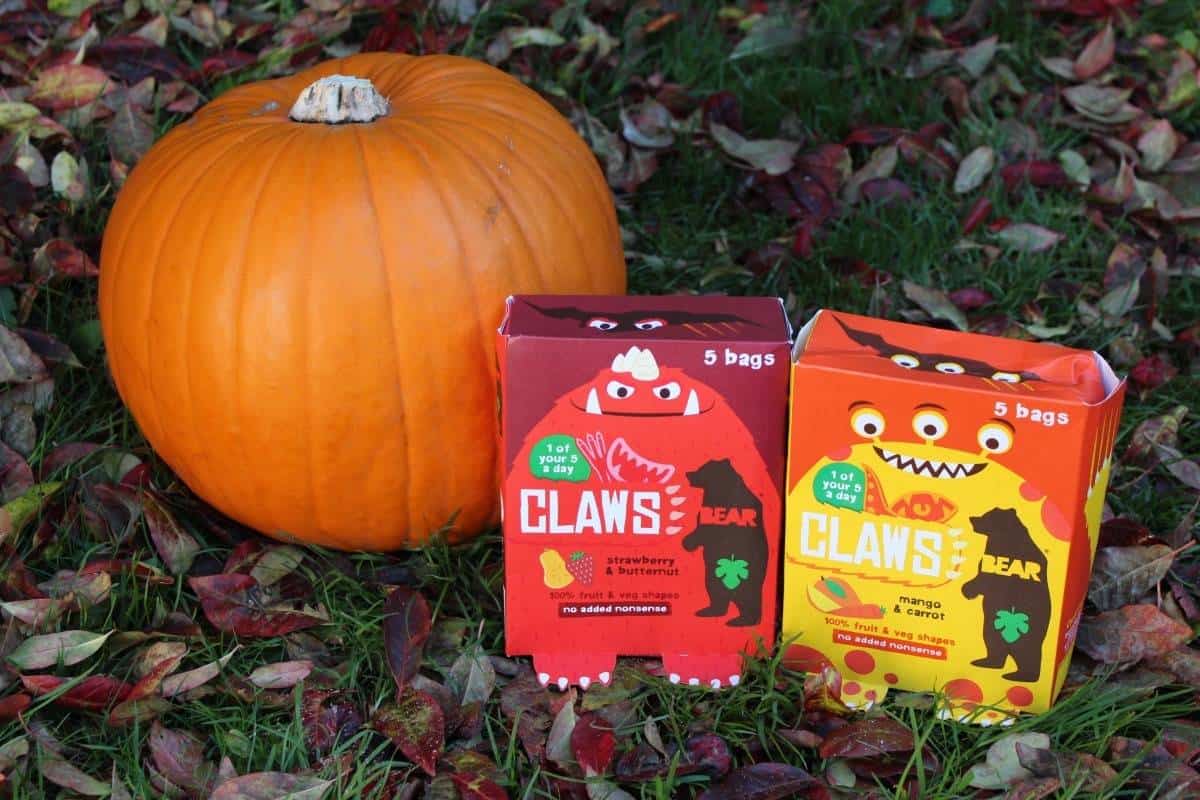 BEAR Claws are 100% whole fruit and veg mashed into delicious shapes that you can make into monsters. The range is a fun and tasty way to get children eating more veg, and less sugar, especially at treat filled times like Halloween. There's no need to worry about nasties either as BEAR Claws have absolutely no added nonsense. No sugar, concentrates, stabilisers or preservatives – just delicious fruit and veg!
So, our Halloween was spent appreciating autumn, laughing with our friends and dishing out BEAR Claws to all of LP and Little Man's friends – there were no complaints! But, BEAR Claws aren't just for Halloween, the children love them all year round and it's not surprising really as they taste delicious and full of fruit goodness.
We'll be spending the rest of autumn out and about enjoying the last of the falling leaves, wearing our wellies and going on more adventures before winter moves in. But, whatever we get up to we'll have BEAR Claws in our bag for a handy snack wherever we are.
To find out more visit http://www.bearnibbles.co.uk/ or follow @follow_the_bear