Disclosure: We were sent the featured products for the purpose of this post however all opinions are my own.
I always love finding new clothes for the children and when Becky Leonard got in touch to introduce me to the Captain Tortue clothing ranges I immediately loved what I saw. Captain Tortue is a French brand with Becky being one of only a handful of Captain Tortue consultants in the UK. Captain Tortue offers both womens and childrens clothing in their Miss Captain and Little Captain Ranges.
Who are Captain Tortue?
Captain Tortue offers clothing for each season like a traditional store however the fashions can only be purchased through Captain Tortue consultants, usually at a Captain Tortue party where Becky comes to your home, office or anywhere else that may be suitable with a beautiful rail of outfits for you to get a feel of the brand and the items them offer. You then order your selected items in the size of your choice and they're delivered to you.
Becky came to our house with a beautiful rail of Little Captain clothing so that I could see what the sizing was like and what products would suit the children best. Little Captain clothing sizes are different to standard 'age 2-3' type sizes as they are all done by height. Little Man is just going into age 2-3 clothes which is the equivelent of 92cm in Little Captain clothes – their first size. I chose clothes for LP in 98cm which is roughly an age 3-4 as she is still only about 96cm and quite petite, only having recently grown out of age 2-3 clothing.
What is Captain Tortue children's clothing like?
I placed an order with Becky of an outfit for each of the children that I thought would suit their personalities and give a feel for the Little Captain Spring/Summer ranges and Becky then dropped the order off to me after it arrived – a fantastic service. For Little Man we chose shorts and a t-shirt and LP had jeans and a two part top in a beautiful coral colour.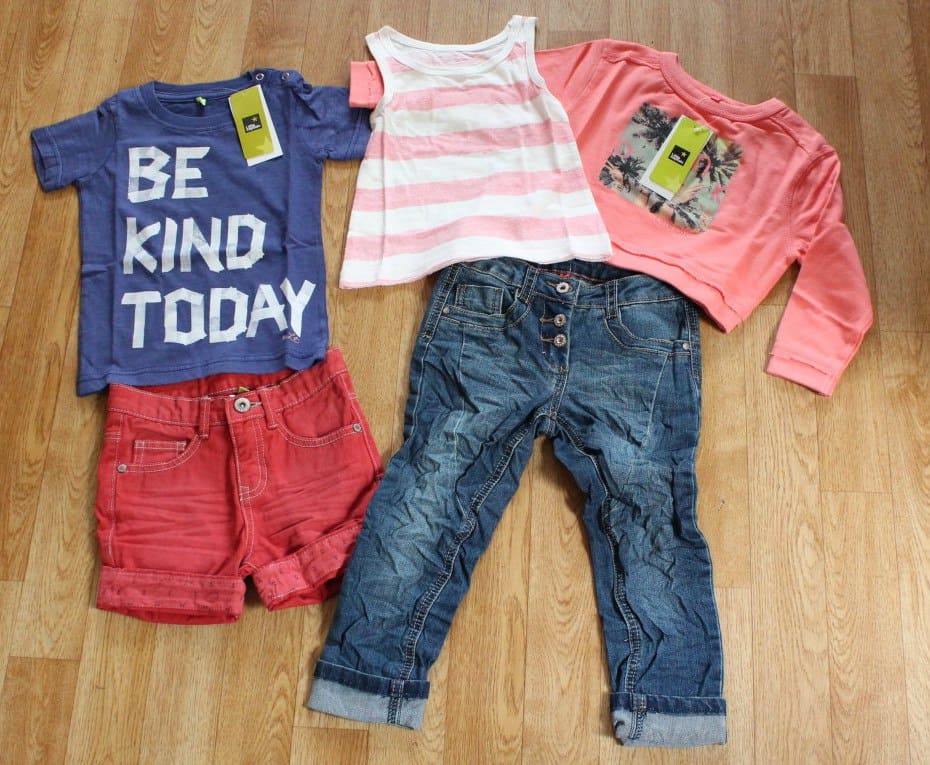 Little Man's shorts are so different to anything I would usually pick, with a funky print on the turn ups. The red isn't something he often wears but it works well with so many other colours, a great wardrobe staple. The waist has size adjusters making them really long lasting and the perfect fit on any shape child.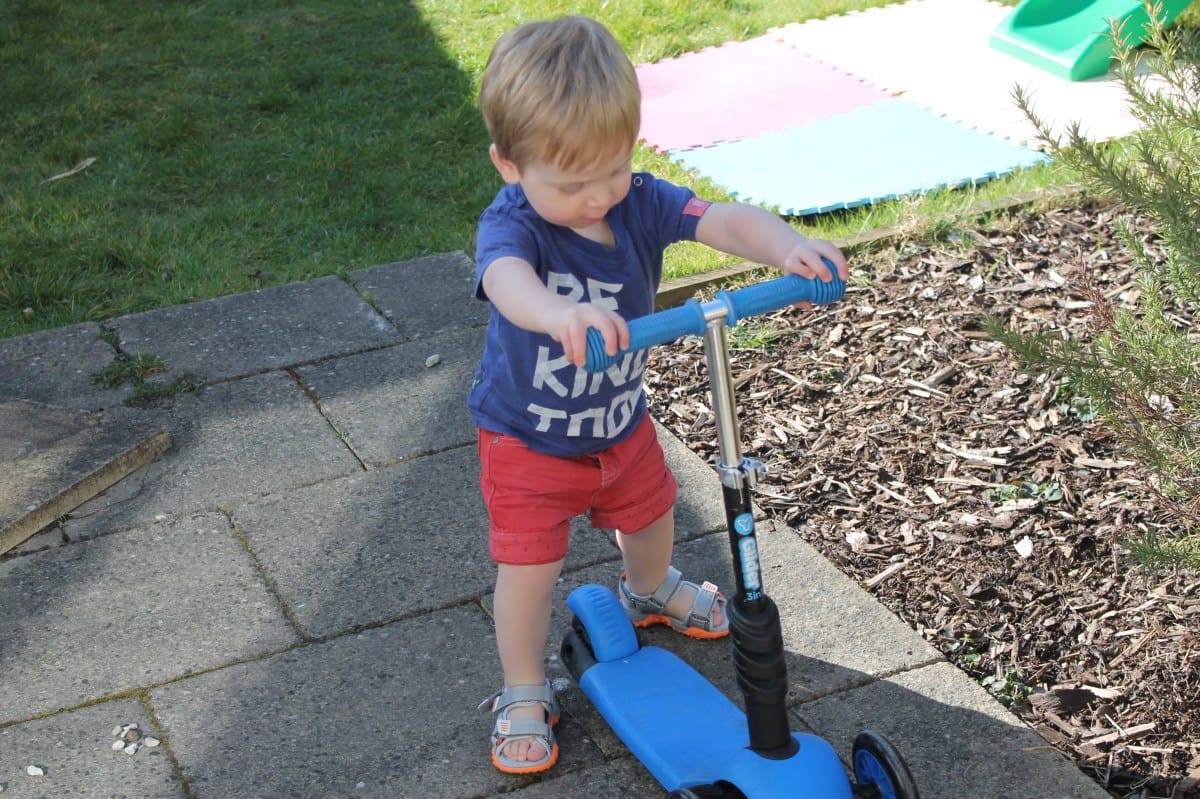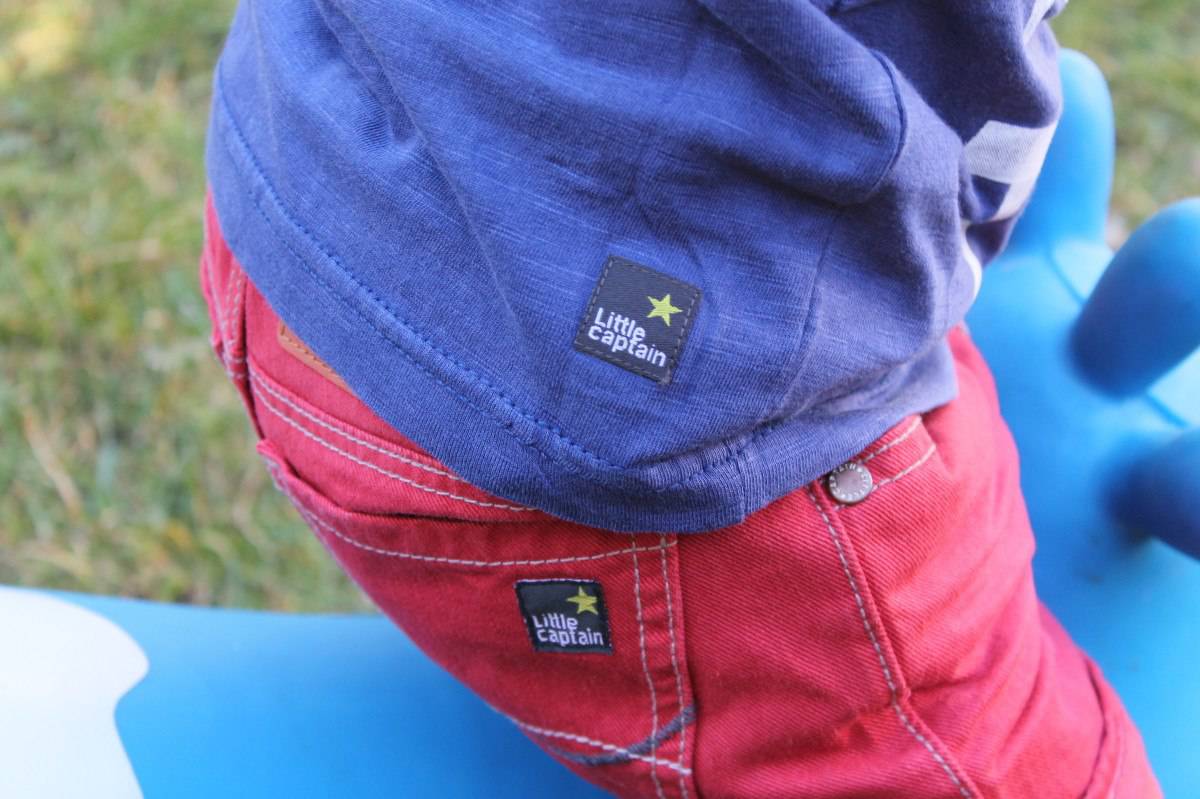 Little Man's t-shirt has a 'Be Kind Today' slogan, a popper neck and is quite slim fitting. The t-shirt fits him well but still gives a lot of room to grow. Both the shorts and t-shirt are great quality and wash well. This will be an outfit Little Man will be wearing throughout the summer months.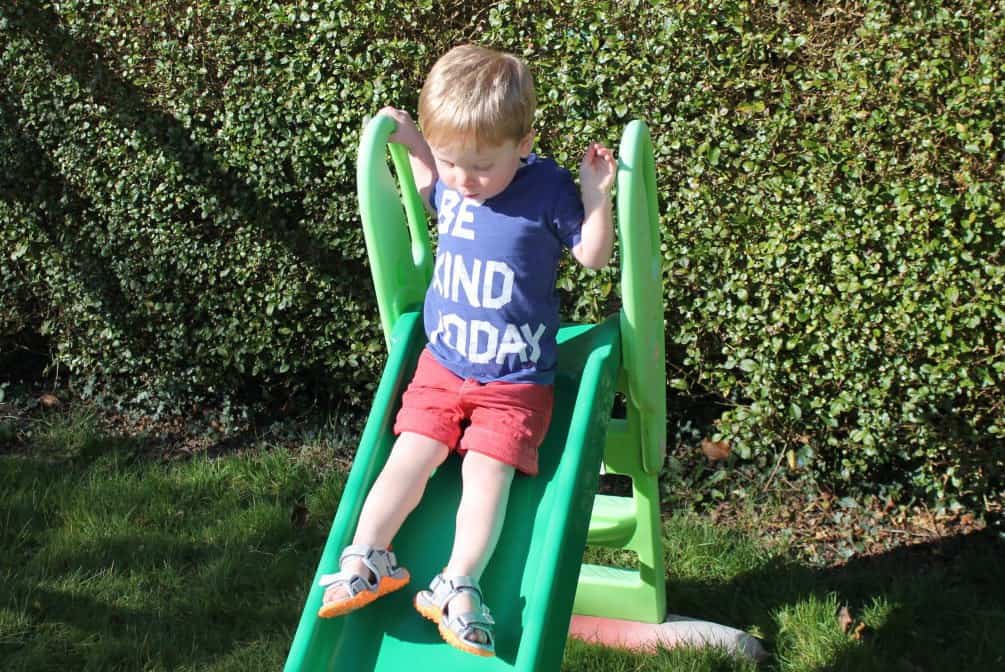 I was curious about the sizing on LP's clothes but both the jeans and top fit her really well. The jeans have size adjusters too like all the Little Captain bottoms and at first they were the perfect length but too big around the waist – I adjusted them and they then fit perfectly!
LP's jeans have a relaxed crease effect in them which I love and they suit LP really well as she tends to wear jeans a lot but I always find it hard to find ones that fit her so well – we'll be getting more bottoms from Little Captain in the future.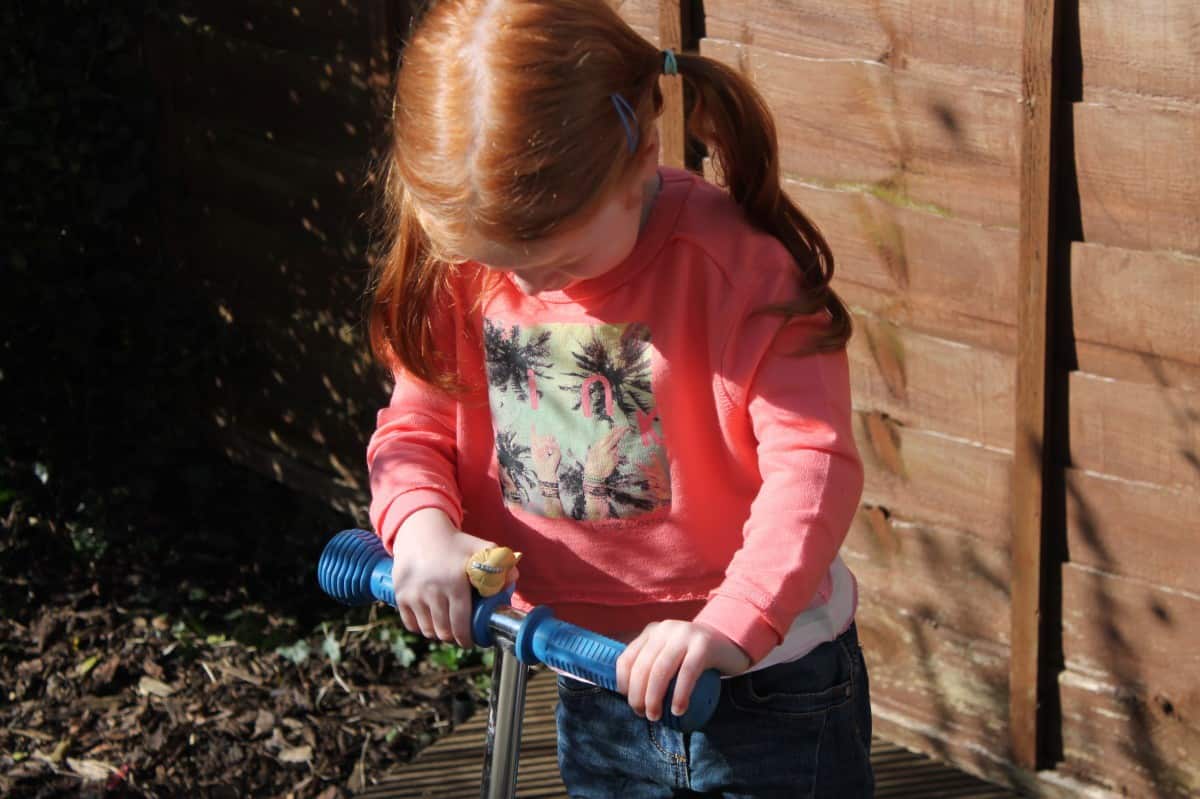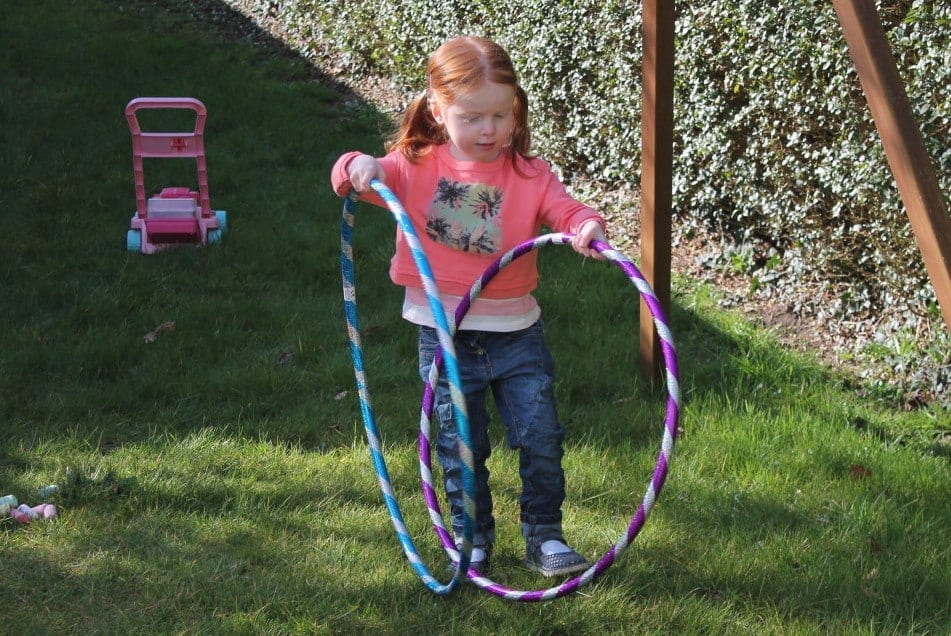 I had intended for LP to wear the top as a summer vest and then put the jumper part on when it gets colder later in the day but as LP usually wears an underwear vest under her clothes she insisted on wearing the jumper and top together – hopefully something I can change her mind about as the weather gets warmer and she stops wearing vests over the hotter months!
The Little Captain vest and jumper fit really well and create a really nice outfit. The layered effect works well and makes LP look taller than she is. It also looks really bright and summery – LP loves wearing it so that's a huge bonus! Both the jeans and top wash well and have kept their shape perfectly.
Overall we love the Captain Tortue Little Captain range and will definitely be getting in contact with Becky to buy more pieces as the season moves on. Both Little Man and LP's outfits will be getting a lot of wear over the coming months.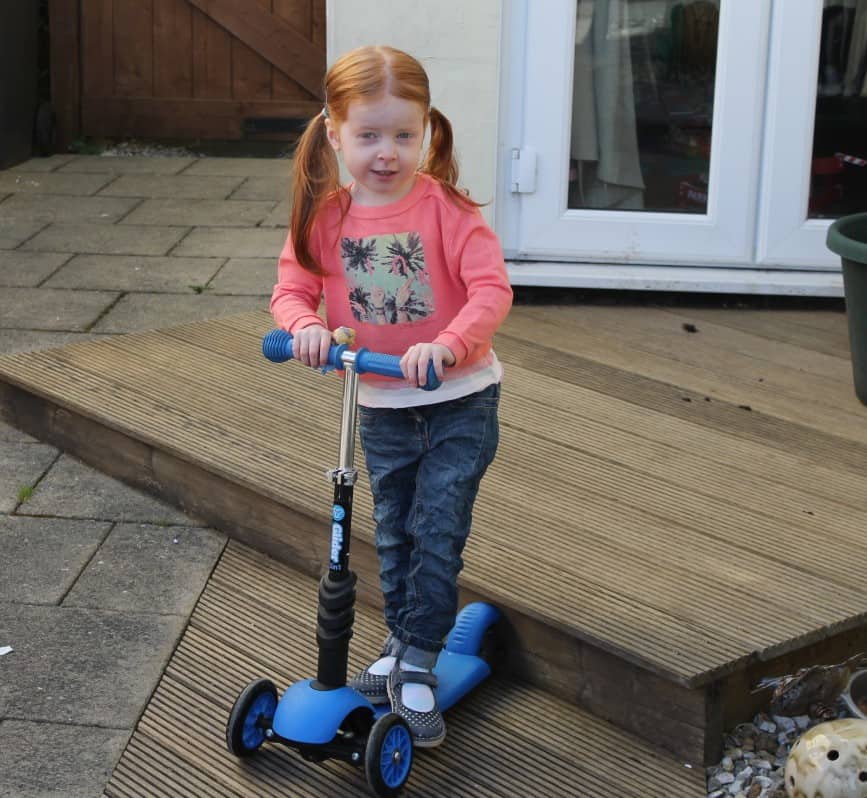 As well as working well together all Captain Tortue clothing can be mixed and matched to make new outfits and are all statement pieces individually. I'm sure you'll agree that Captain Tortue's Little Captain range captures the season perfectly. I for one can't wait to see what else Captain Tortue design in the coming months. If you would like to know more about Captain Tortue, have a clothing party or purchase items from the range you can contact Becky direct through her Facebook Page.