This month I expected to tick off maybe one or two things from our annual bucket list but I've amazed myself with managing to tick another four things off the list! Here's how our Bucket List is looking at the end of June: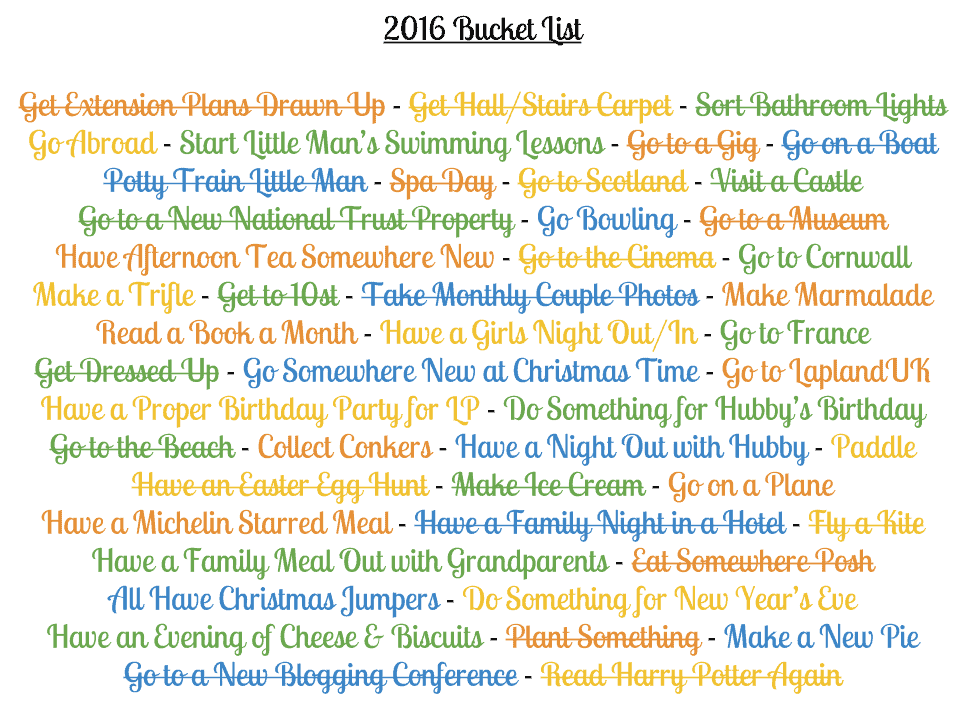 Go to a Gig
Before having children Dave and I used to go to concerts all the time. It was our thing. Rather than go for meals or the cinema we'd spend all our spare cash on going to concerts every couple of months. We've seen everyone from U2 to Westlife, Beautiful South to Lenny Kravitz. Live music was my life for so long but it was something that we couldn't afford once we had kids – and something we found hard to organise childcare for, especially when the kids were tiny.
But, when Coldplay announced their latest tour, and hinted that it could be their last we just had to go. We've seen Coldplay live so many times – my first concert was the year after Dave and I got together seeing Coldplay at Crystal Palace. Their Yellow song was our first dance and we couldn't miss the chance to see them live one more time.
LP and Little Man went to their best friends' house over night and Dave and I went to Wembley. I could dedicate a whole post to the gig but I would. There aren't actually that many words. It was phenomenal. I loved every minute and wanted it to last all night. My feet were numb from dancing, my voice was croaky from singing but it was immense. Loved it! I am now raring to book more tickets to more concerts and have a list as long as my arm of people I would like to see.
Get to 10st
At the start of the year my weight had crept back up to over 11st and I was determined to make a change. My Weight Watchers goal weight was always 10st and this was a weight I hit – for just one week – before I found out I was pregnant with Little Man. I was 11st something when I found out I was pregnant with LP and so 10st was a weight I hadn't been consistently for a very long time but it was a weight I knew I could aim for. So I added it to my bucket list and didn't think any more of it, thinking it would be nice if I reached it but not sure I ever would.
But, over the last few months I have been focusing on Slim Fast – something that fits nicely into our family lives – and I have been exercising more. I'm now proud to say I'm about 9st 12lb, a weight I can't remember ever seeing on the scales before. But, I would still like to lose a little more weight and am aiming to now get down to 9st 7lb. I'm only 5ft 3 so even at my current weight I am right near the top of a healthy BMI so ideally I'd like to be somewhere in the middle. I'll be posting a lot about my weight loss and fitness in the coming months as I have a lot going on – I've joined a gym, am doing the 30 Day Abs Challenge and will even soon be getting a push bike…!
Go to the Beach
We managed to go to three beaches whilst we were in the Isle of Wight at the start of the month – Whitecliff Bay, where we were staying, the beach at The Needles and Shanklin. The weather wasn't the best but we made the most of it anyway!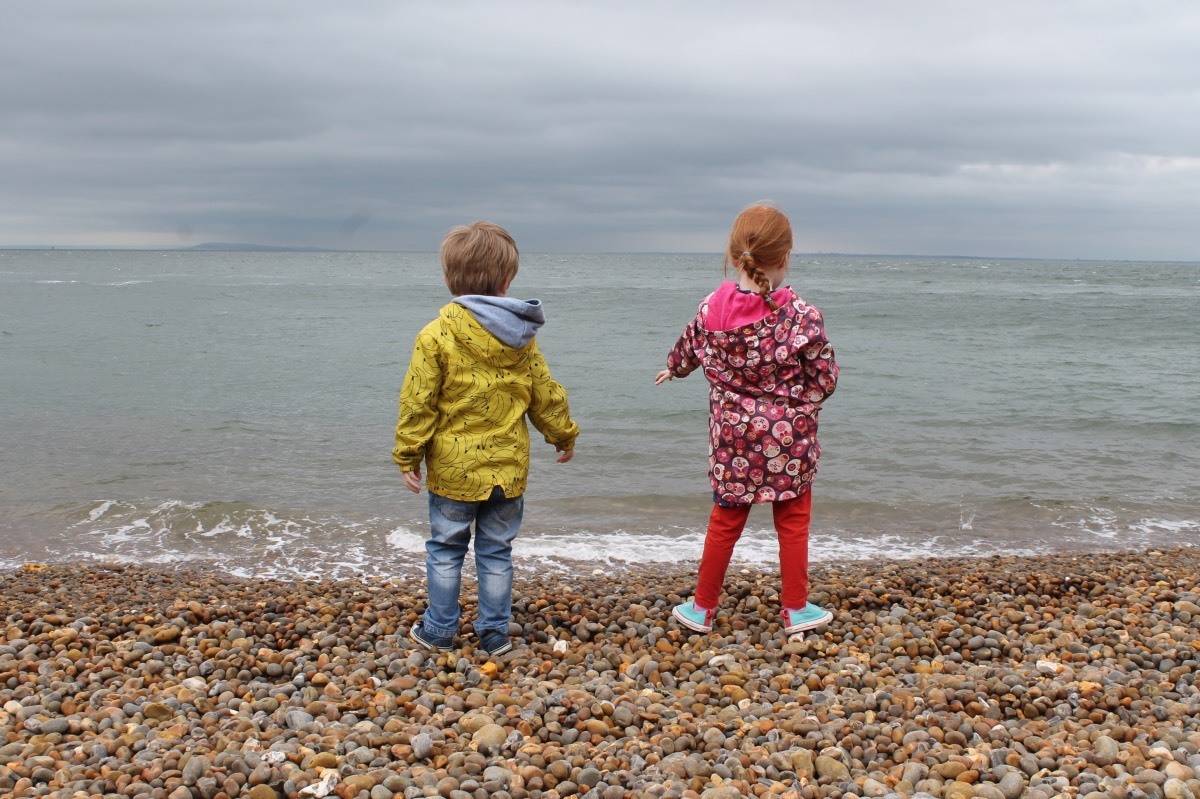 Fly a Kite
Also whilst we were in the Isle of Wight we flew LP's little butterfly kite. It's just a finger kite, that she can run around with it streaming behind her, but she loves it and it was great to spend an hour playing with her with it.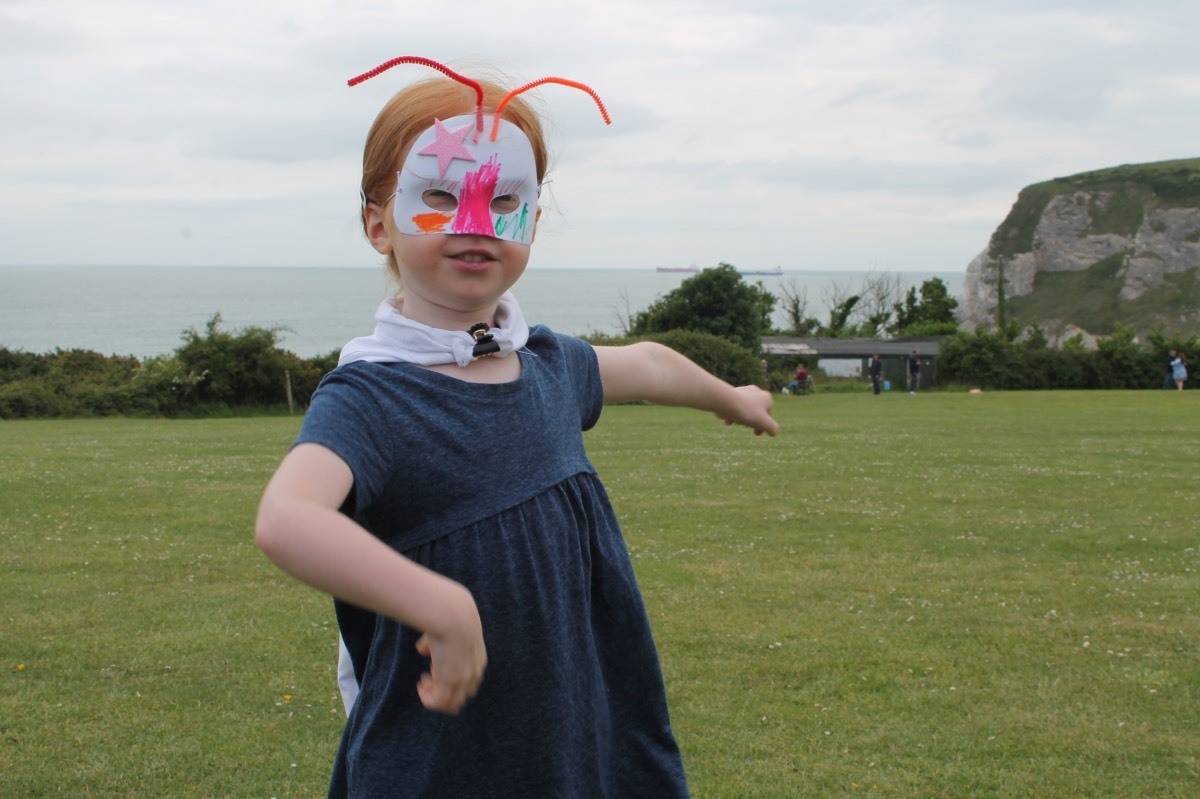 So there we have it. A pretty productive month! July is set to be even more productive and I can't wait to share it with you.