Another month has flown by and it's time to link up with Twinderelmo again to see how we're getting on with our Bucket List for 2015. We started the Bucket List in January and in last month's update we had already ticked a few things off. Here's how our list is looking two months in: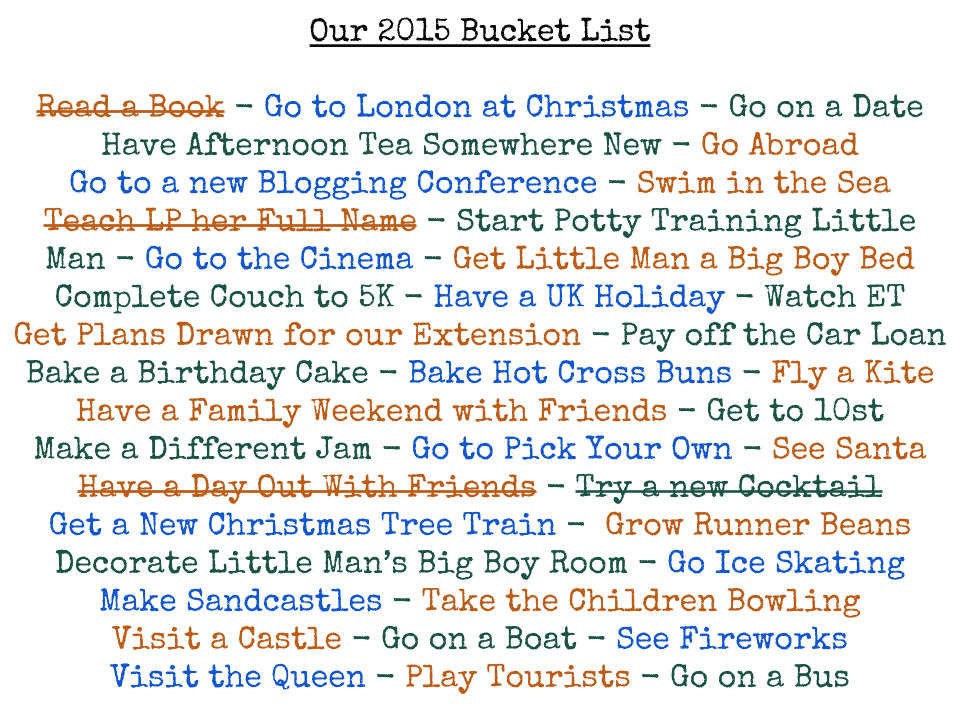 This month we have ticked two more things off the list. Firstly, we taught LP her full name a couple of weeks ago. When asked what her 'big name' is she proudly announces 'Tina Wish Art'. One day she'll be able to pronounce her first name but for now she's Tina, at least to herself.
Lastly, I had a nice day out with friends. I went to The Baby Show last weekend with two friends that I don't see very often. They're the kind of friends that even if we saw every day or saw twice a year things would be just the same – loads to talk about, a lot of laughing and good times had by all. It was a wonderful day out with friends.
So there we go, another two things ticked off and plenty more to do! March is looking like an exciting month on the calendar – fingers crossed for a few more things to be ticked off next month!