This week has been another busy, busy week. This time last week I was on a spa break with my lovely friend Sarah at Nutfield Priory which was such an amazing break. The rest of the week has then gone by in a blur of house stuff, with our kitchen being finished, the outside of the house coming together and us finally getting some sort of order in our life.
Here we go with more of the things we've been loving this week:
Read
The most I have read this week is posts from The Ordinary Moments and Living Arrows. I comment on the best part of 100 posts each week and I love them, I love the photos, the stories and getting to know the community of bloggers more – much like with Little Loves.
The children have been reading some new books though, Flip Flap Dogs – with each dog split in half across the page so you can flip the pages over the make different mixtures of dogs – the children loved the creations they made and it was a bonus that each page had funny rhymes too!
Little Man especially loved Where's Mr Lion? – lifting the felt flaps to hunt for the lion. There really is nothing like an interactive book where the children can get involved. LP is at the point now where she can read to us at bedtime and Little Man loves listening to his sister read whilst he lifts the flaps. They are the perfect double act!
Watched
When I was away last weekend I watched Definitely Maybe. Well, I actually watched half of it before Sarah and I just had to go to bed! It was only about 10:30pm but life is not so rock n roll now we've had children – and I had the best night's sleep I have ever had. If you know the end of that movie please let me know who the mum is!
Heard
I can't possible put Ed Sheeran Castle on the Hill again this week but it seems to have been on the radio constantly. One song I have heard twice this week is Hold On by Wilson Phillips. It's a song I don't hear very often but whenever it comes on the radio it makes me happy.
Made
The biggest thing we've made this week is the brick wall in what will be our new dining room and office space. I wanted an exposed brick wall and so we bought brick effect tiles – and the finished look is pretty amazing – I am so, so happy with it. It needs another scrub to get some of the haze off but it was an idea we had that I'm so glad we followed through with.
Wore
LP and Little Man insisted on wearing sunglasses yesterday. It was the first properly nice day we have had in ages and they definitely made the most of it!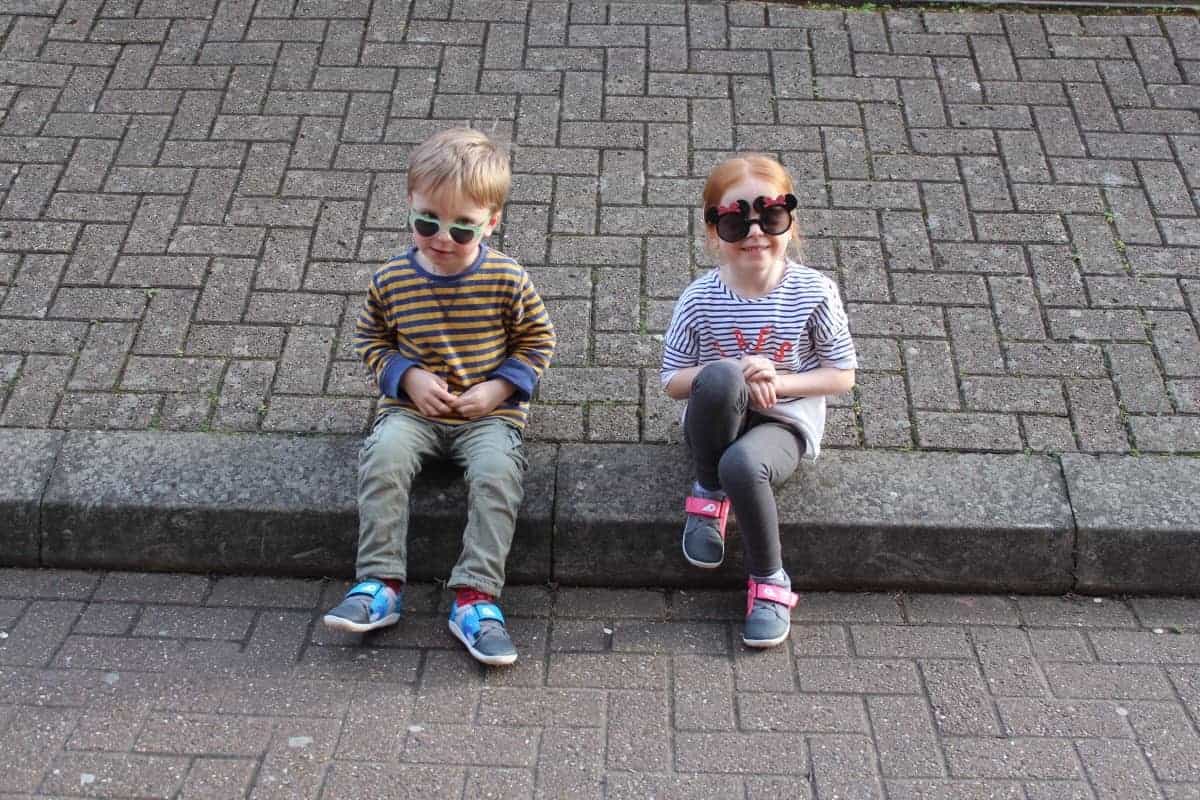 and lastly…
Lauren and I have been shouting about the #5MinutesPeace hashtag over on Instagram and last weekend I shared my four favourite photos from the previous two weeks. Here they are incase you missed them – from @MyLittleBabog, @TheBabyBar, @MakeDoAndPush and @KerryVillers.
I love seeing all the ways people relax, and manage to tag my own photos now and again too – its just so nice to take some time out when we can. Have a lovely weekend everyone.