Here's this week's instalment of Blogger Behind the Blog where I interview a blogger all about their reasons for blogging and what it means to them. This week I'm joined by Katy from Hot Pink Wellingtons.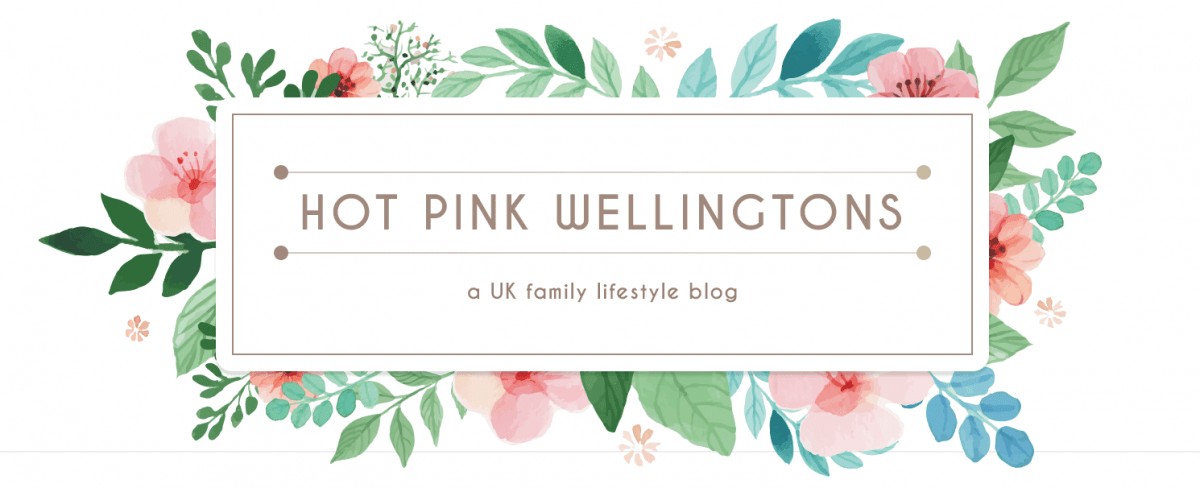 Here's Katy with more about her blogging life:
Where did your blog name come from?
I love gardening and being outdoors, and at the time I set up my blog I had the most wonderful pair of hot pink floral wellies from Joules, so it seemed a natural choice.
When did you start your blog and why?
I think like an awful lot of family bloggers, I realised that the first year of being a mother had passed by so quickly that I had missed capturing all of those little details that I desperately wanted to remember. For that first year I didn't really enjoy motherhood, and I think I lost sight of myself as a person. Blogging was a great way for me to find an outlet for my thoughts and have something that was all mine, while also motivating me to capture our memories as a family, both through photos and writing.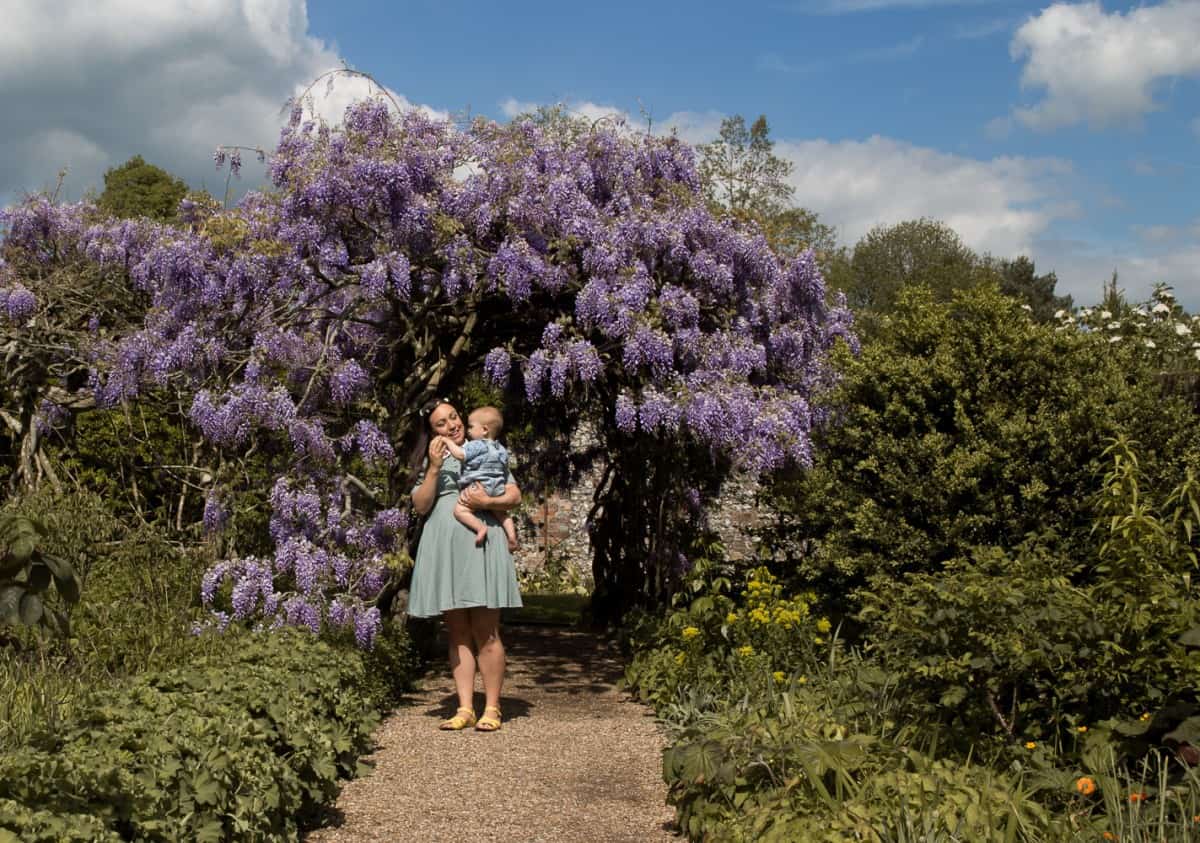 What did you do before you blogged?
After university I fell into a life of admin – first in the arts and then in Management Consultancy. As dull as it sounds, I loved it, because it appeals to my organised nature. But when I started blogging, I loved getting my teeth stuck into something creative again.
What was your first post?
It was a 5 Happy Things post, with my hot pink wellies being one of them (I'm not going to link – it's too cringy!)
What inspires you to blog?
I love writing – it's such a therapeutic way of organising my thoughts, and it was probably my main focus when I started blogging. But over the years it's been the photography side of it which I find more and more inspiring. I've loved improving my photography and being able to capture my children's childhood for them to look back on, and I love that blogging has encouraged me to discover a new creative passion.
What post has had the best response, which post are you most proud of and which post did you enjoy writing the most?
I remember being really nervous about hitting publish on my post about Returning to the Baby Stage. I felt guilty that it wasn't a stage that I'd enjoyed, and it was so reassuring to hear from other people who felt the same. As it happens, I've actually really enjoyed the baby stage second time around! I'm proud of a lot of posts, but the one that stands out is the letter I wrote my eldest son this year for his 4th birthday. I've absolutely loved watching him blossom over the last year. He can struggle sometimes with change and is very cautious about new situations, but I was so proud to see him conquer so much of that over the last year. Documenting all of his little triumphs felt really special, and I think it's been my favourite age yet.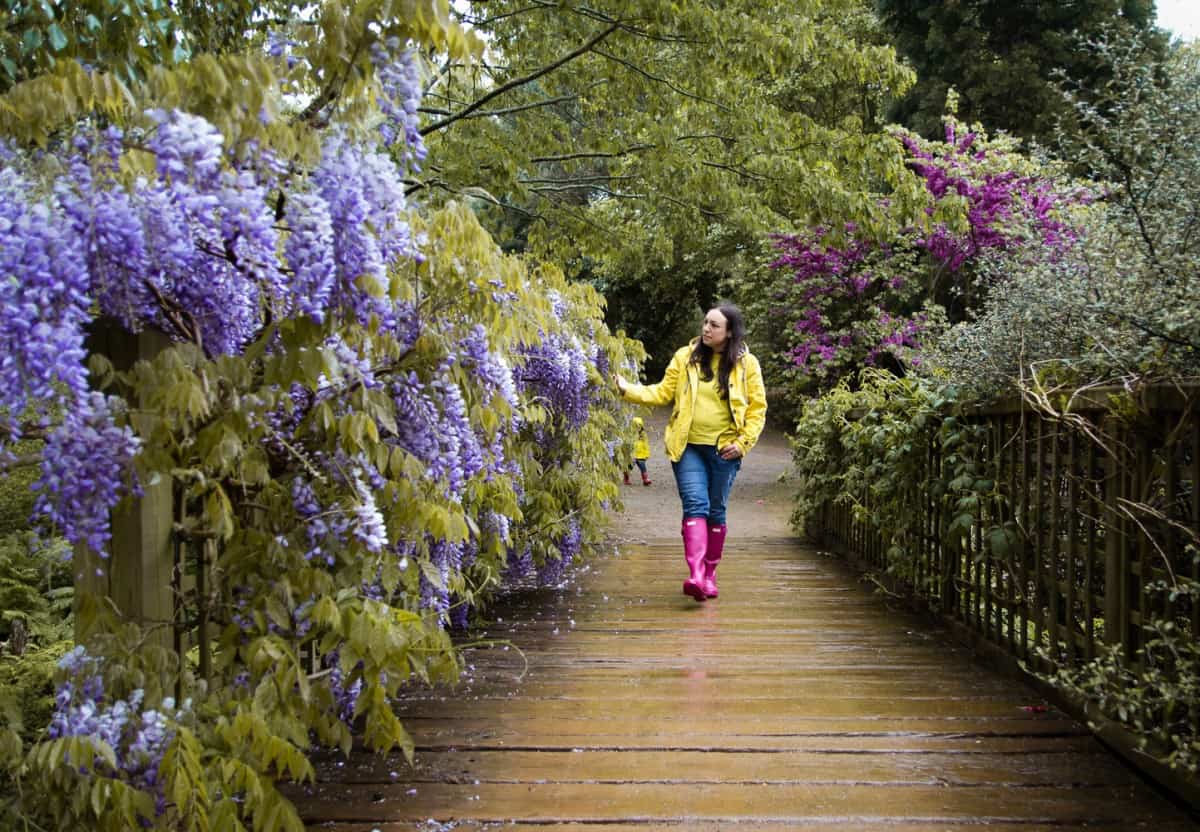 Have any of your posts not had the response that you expected?
I have so many where I thought it would really resonate with people and no-one reads them, while others, which were just a throwaway stream of consciousness, end up doing really well. Sometimes there is no rhyme or reason!
Where do you see your blog in a year's time?
I would love to be bringing in a consistent income from my blog and working with brands that I love and where I can really bring my creativity to the table. I'd love to see my photography skills continue to improve as well.
What is your favourite thing about blogging?
I love the fact that there is always something new to learn and to get your teeth stuck into – it's such a multi-skilled job! And after finding myself in a very uncreative career, I love that blogging has reignited my creative spark.
…and your least favourite?
The constant self doubt and inevitable comparison to others. It's impossible not to compare, not matter how much you're told not to!
What's the best blog post you have ever read?
Oh gosh, I think that's the hardest question! I've read so many wonderful posts, it would be unfair to single out just one.
What blog do you love to read and why?
So many! I love Make, Do and Push, The Ordinary Lovely, Meme and Harri, Dear Bear and Beany, and Mummy Daddy Me.
Do you do anything differently now to when you started blogging?
I think I probably agonise over hitting publish a lot more than I did when I first started! I'm trying to return to writing for myself, rather than trying to be what I think someone else wants to read. I think when you write to make yourself happy, that's when your voice comes through most clearly and you speak most clearly.
Is blogging what you expected it to be?
When I started out, I think I thought of it more as a diary, a way to organise my thoughts. So it's been a revelation to find that there are lots of people out there who read my blog and who are interested in what I have to say. Hot Pink Wellingtons has brought me and my family so many opportunities that I never thought I would have, and it's such a pleasure to be able to share our adventures with others.
What's been your favourite blog collaboration to date?
I'm working with Johnson's Baby this year as a Brand Ambassador, and I'm enjoying it so much. It's my first big ambassadorship, and I'm loving getting my teeth stuck into the creative challenge, and they're such an open and informative brand to work with.
Are there any brands you would love to work with, why? I'd love to work with Joules – in homage to my original Hot Pink Wellies!
Have you had any blogging fails so far?
None yet, as far as I'm aware of! Long may it stay that way 🙂
What is your biggest blogging hope, dream or ambition?
I'm probably not ambitious enough at the moment when it comes to my blog. I'd just love to keep writing, taking photos, and enjoying what I do.
What do you do when you're not blogging?
I love spending time in the garden and luckily my boys seem to have inherited that love. This year we're growing potatoes and sunflowers, and tackling the last section of garden that has remained untouched since we moved in 4 years ago. I also have a big love of steak, red wine, and Italy!
and lastly, tell us all a random fact about yourself.
My random fact always surprises people, as I'm quite shy, but I trained as an opera singer and have performed in lots of operas over the years in leading roles. I love hearing the huge sound of my voice soaring above an orchestra – there's nothing better!
Now that you know all about Katy from Hot Pink Wellingtons make sure you go and read her blog. Make sure you follow her on Twitter, Facebook and Instagram too. Thanks so much Katy for being involved!