Disclosure: We were sent the featured products for the purpose of this post however all opinions are my own.
LP and Little Man love construction toys and when we were offered Bizzy Bitz to review I couldn't wait for it to arrived – it looked so different from other construction based toys on the market.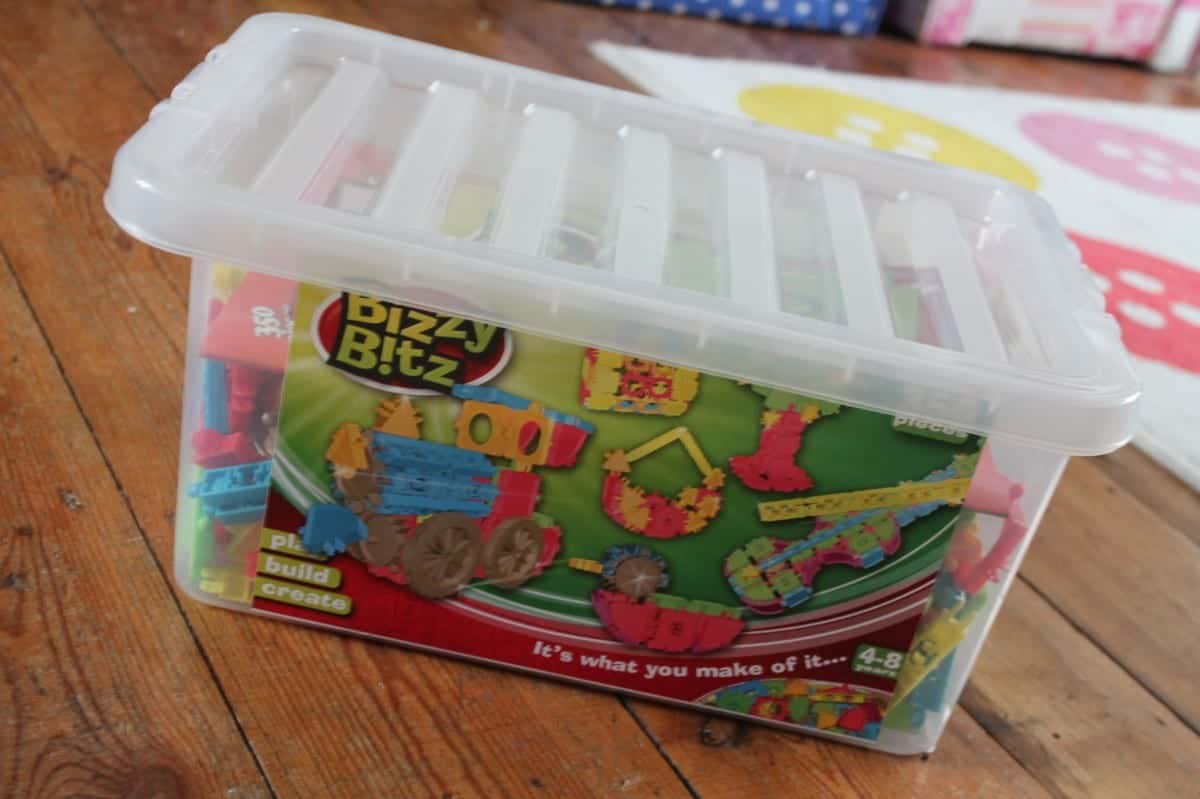 Who are Bizzy Bitz?
Bizzy Bitz offer many different sized sets and we were sent the 350 piece set to review. The Bizzy Bitz pieces all incorporate ball and socket features to fix the pieces together and they come in a huge variety of shapes and sizes as well as many bold colours.
I immediately saw Bizzy Bitz as something the children could focus on, create things with and learn from. Both LP and Little Man started to pick pieces up and automatically knew how to fix them together. Little Man insisted on us building a train together and, after finding one in the booklets provided, I spent some time making it for him.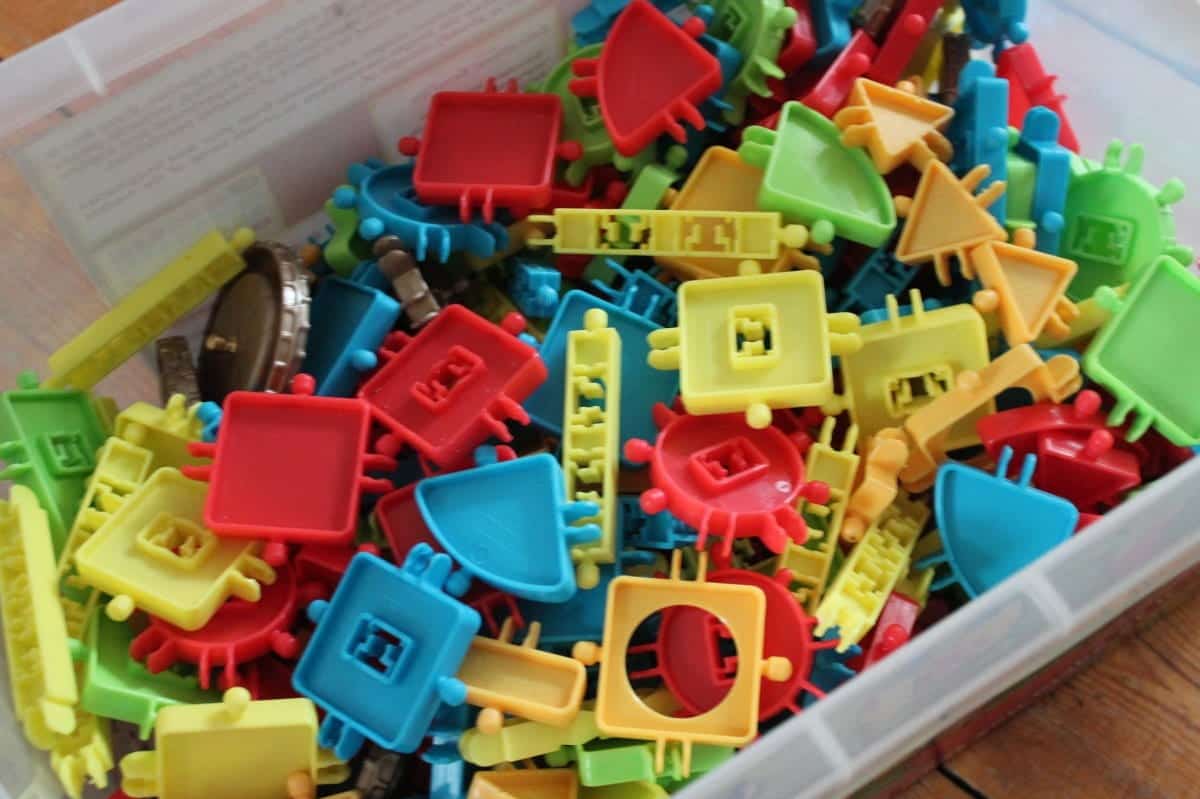 Although the children can build with Bizzy Bitz they aren't able yet to follow the instructions to build for themselves but I know in time LP will be able to build things like the kit suggests. For now they are both happy making boxes and lines of Bizzy Bitz and attaching faces and wheels – children are so easily pleased!
The only slight criticism of Bizzy Bitz is that once constructed the children's creations were often quite flimsy and the pieces moved easily or came undone. Having said that, the movement in the pieces does allow for different angles and bends to be created and so children can make literally anything!
LP and Little Man love Bizzy Bitz and I knew, as the set is aimed at age 5+, that they would both need help with it. For now the children are happy to help Dave and I make toys from the Bizzy Bits and to then play with them – and I know Little Man will be requesting the train repeatedly from now on!
The Bizzy Bitz 350 Piece Set has an RRP of £37.99