This week's Beginning of Us post comes from the lovely couple over at Mental Parentals who are great friends of mine and lovely people too! You can follow them on Twitter @MentalParentals but take a look at their blog – they blog about all aspects of life with a three year old – I can definitely relate!
So, here is S from Mental Parentals with their story…
In 2010, I was heavily involved with a local amateur dramatics group. I was Secretary of the Committee, helped to choose the show we would produce, resident Choreographer and often took leading roles in the productions. We had agreed to produce a show called Spend, Spend, Spend. A musical written based on the life of Yorkshire woman Viv Nicholson that won the football pools back in the 60's and how it changed her life. I digress! I was suffering badly with a chest infection so couldn't attend the first rehearsal, but I had heard on the grapevine that there was a new guy planning on getting involved. He had been in a production of this show with another local group recently, so we knew he could sing.
So, I turned up to rehearsal the following week and grabbed myself a chair at the back. Trying not to cough and splutter all over everyone, I quickly spotted the new guy in the room. We caught eyes and held a glance a moment too long a few times. Not once did we speak. Rehearsal ended and off I went home.
Later that night, I was messing about on Facebook through boredom and I thought I'd add the new guy from rehearsal. I thought, 'it won't look too weird, right?'! My friend request was accepted straightaway and we got chatting on Messenger. I thanked him for attending the rehearsal and it went on from there. We spent the next few days on messenger, then exchanged numbers and got down to the real stuff: texting. That's when you know that something is going somewhere!!
We agreed to meet for coffee the following Monday in a local restaurant on the harbourside in my home town. How civilised!! We ended up getting kicked out at 11pm as they wanted to close! We were both driving so couldn't partake in a glass of wine, which is probably a good thing as we would have stayed there longer! A walked me back to my car, where we shared our first kiss.

I couldn't believe that I'd met someone so much like me! So many shared interests – this is crazy! We just knew that this was something special.

Fast forward 3 months later and we find out I'm pregnant. Whoa! Massive shock but we were both very pleased. I stopped smoking, much to the delight of my mother, and we moved in together shortly after.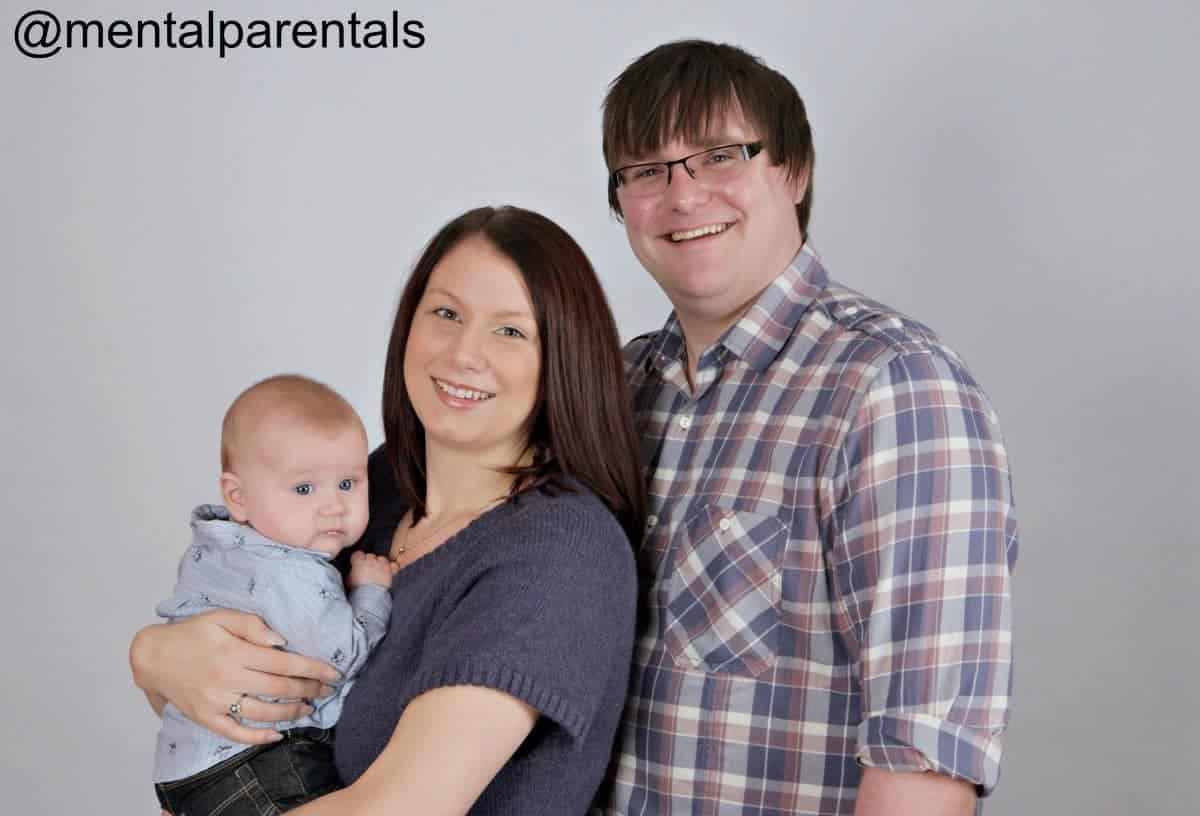 Thanks to Mental Parentals for sharing their story – the rest as they say is history! It sounds like a whirlwind – from fleeting looks, to Facebook and texting! Such a modern day romance!