Disclosure: We were sent the featured products for the purpose of this post however all opinions are my own.
I love jewellery although I don't own very much. I love to have a few pieces of jewellery that really mean something to me rather than a lot of jewellery that doesn't have that same sentimental appeal.
When David Deyong got in touch to introduce me to their jewellery I loved it immediately. All David Deyong pieces have such a timeless style and add a touch of elegance – even if you're just in converse and jeans!
David Deyong sent me a gorgeous locket and it has to be one of the most beautiful deliveries I have ever had. You see, David Deyong lockets are easily personalised with the addition of charms that float around inside and my one has an A and T in – for the children – and a star, because everyone knows how much I love anything star shaped!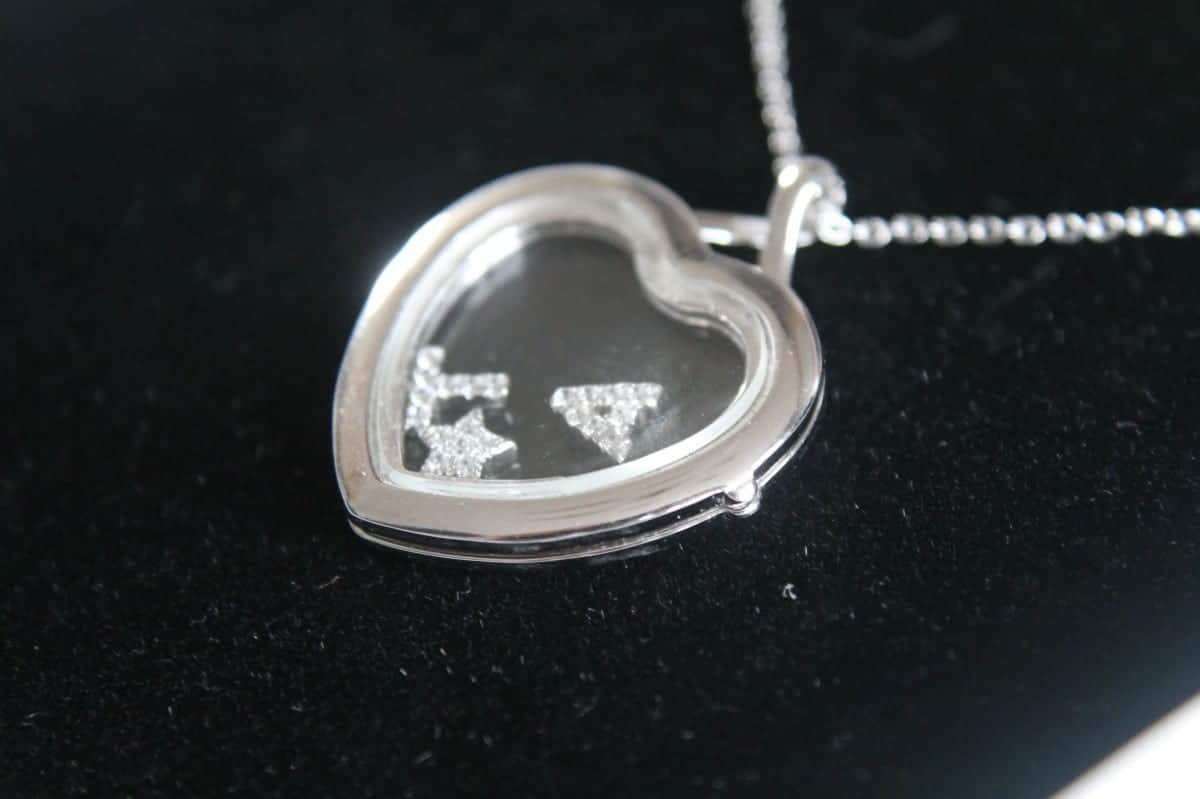 The necklace came in beautiful gift packaging with not just the presentation box but a gorgeous bag too. Anything from David Deyong would make a wonderful gift and the packaging just adds to that.
The lockets come in silver, rose gold or yellow gold and in a choice of a heart shape or round locket. You can then choose any number of letters, numbers or shapes to go inside that make it such a beautifully personalised gift.
The David Deyong locket could also work like a charm bracelet where you could add more charms as the years go by. The charms are all made from silver and cubic zirconia and are simple to change or add to the locket with a tiny clasp on the side.
I love my locket and have worn it so much. It has never come undone by itself and has been a talking point from the moment it arrived. It's so different and I know I will be wearing it for years to come. If you're looking for a gift for a friend or female relative then a David Deyong locket could be just the thing but if not there will definitely be something for them from the beautiful David Deyong jewellery collections.
The David Deyong Lockets have a starting RRP of £49.99 and the charms have an RRP of £9.99 each