Disclosure: We were sent the featured products for the purpose of this post however all opinions are my own.
This post contains affiliate links and I may receive commission if you visit a link and buy something. Purchasing via an affiliate link doesn't cost you any extra, and I only recommend products and services I trust.
LP and Little Man are at an age now where they love to learn through play. Although their imaginations are amazing and they can happily play with toys for hours, they really enjoy something more creative and recently their love has turned towards science. A new range of toys that can really inspire a love of science but can also give the children something to collect is Beaker Creatures from Learning Resources.
All children love to have something to collect and Beaker Creatures are just that – little creatures that can be collected, loved and played with. But, Beaker Creatures are not just any old collectible. Beaker Creatures take effort to hatch them – as they all come inside an egg, called a Reactor Pod – and you can learn so much about science just in that hatching process.
Our delivery of Beaker Creatures centred around the Beaker Creatures Liquid Reactor Super Lab. It was so easy to put together and we could use it straight away – with the addition of just a little water. The children were able to put a Beaker Creature Reactor Pod in the chamber at the front, push down plungers of water to fill the chamber and then watch the magic happen.
The water starts to fizz and bubble, turning brightly coloured and giving the children so much to look at. Each time we did this they had such clear excitement on their faces and they really loved the anticipation of finding out what was inside the Reactor Pod – and whether it would be a Beaker Creature they hadn't discovered before.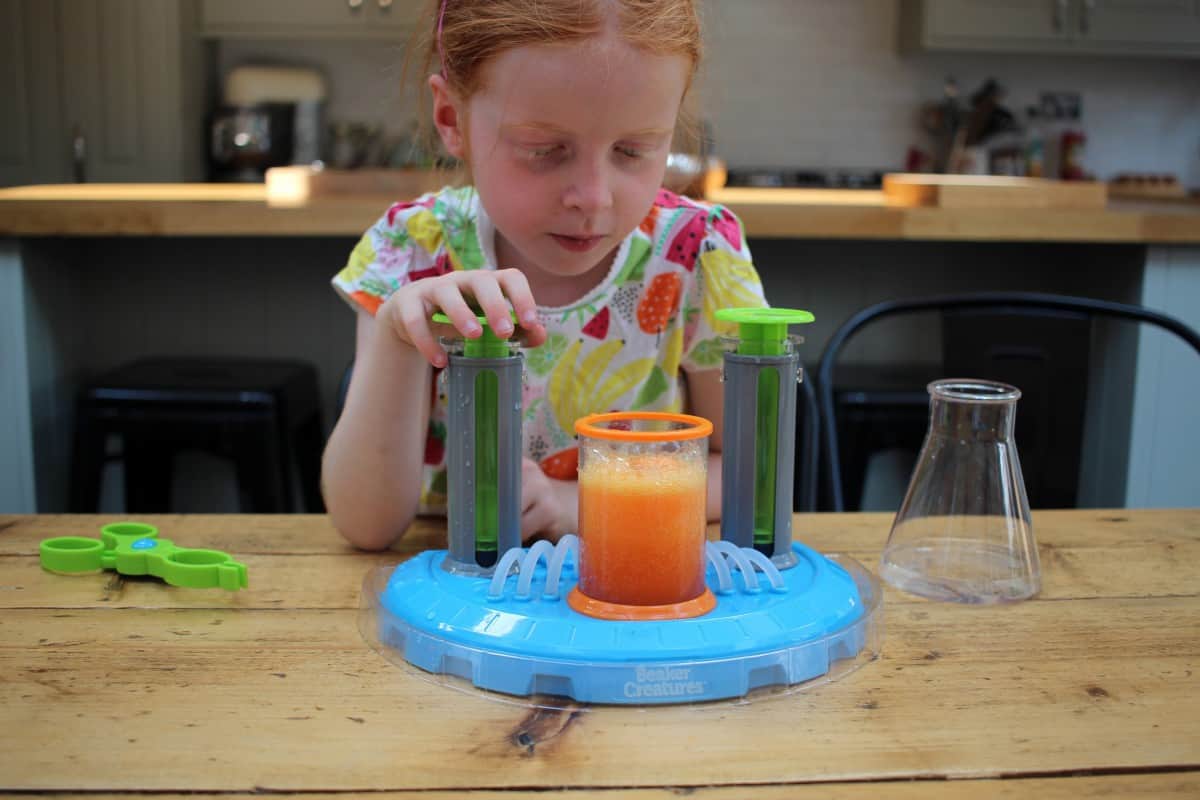 We also made use of the Beaker Creatures Magnification Chamber, a great storage solution for Beaker Creatures, enabling you to see them better using the handy magnifying glass attached to the main chamber. The set comes with two Reactor Pods as well, really expanding the play options.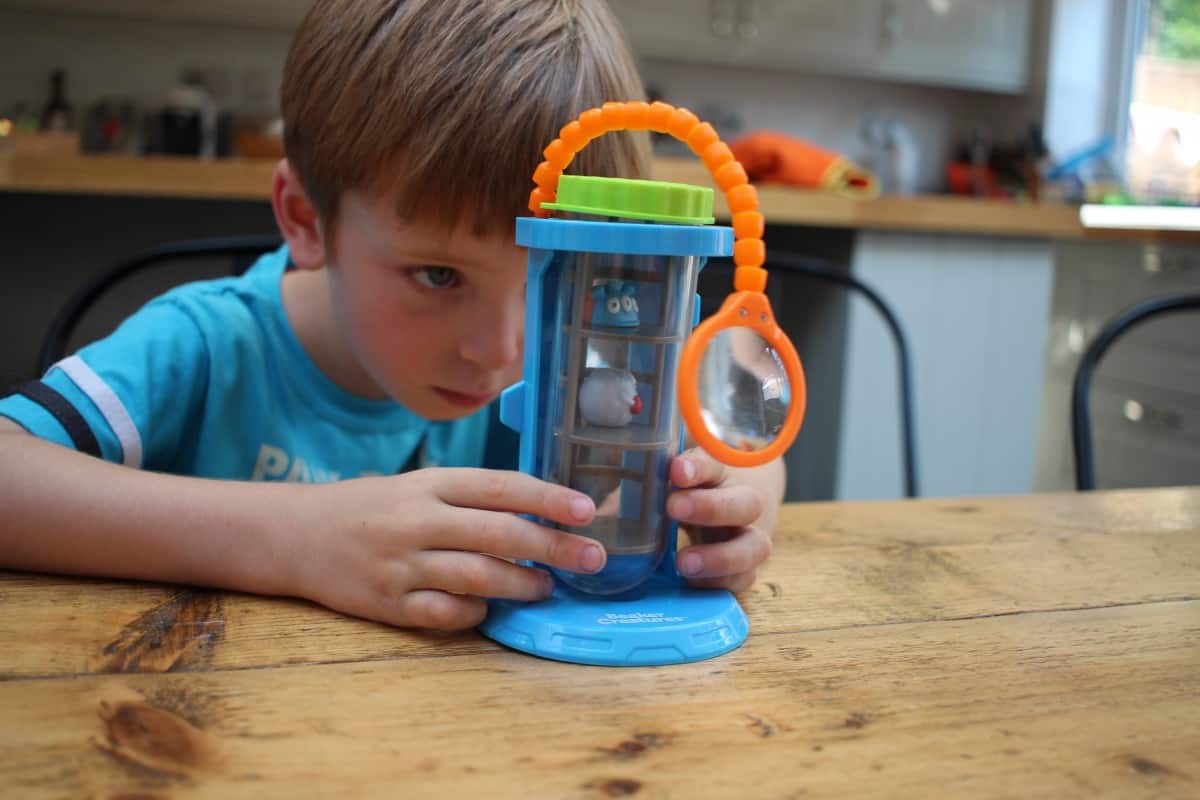 You can also get Beaker Creatures as a double pack of Reactor Pods that come with a Bio-Home – a little, portable magnification chamber and storage solution. The children are always happy to experiment with one or two Reactor Pods at a time so a set like this works as a great standalone toy or an addition to an existing Beaker Creature collection.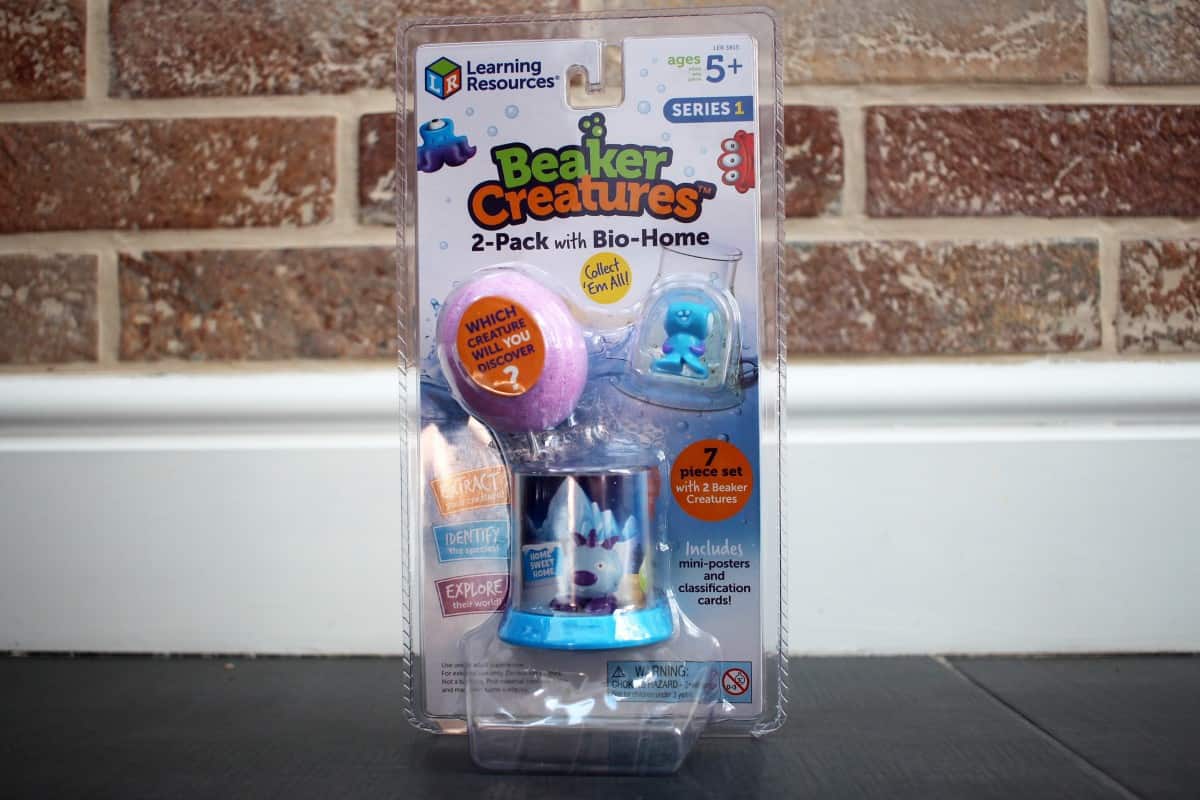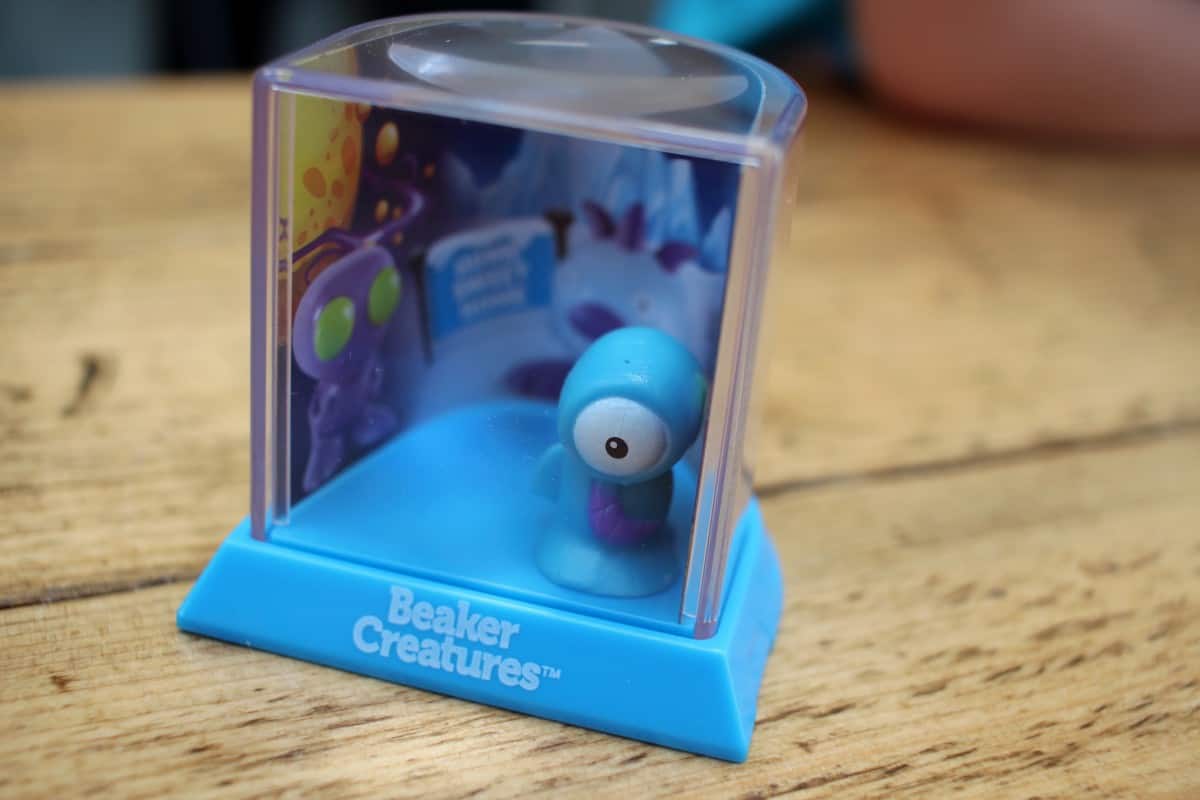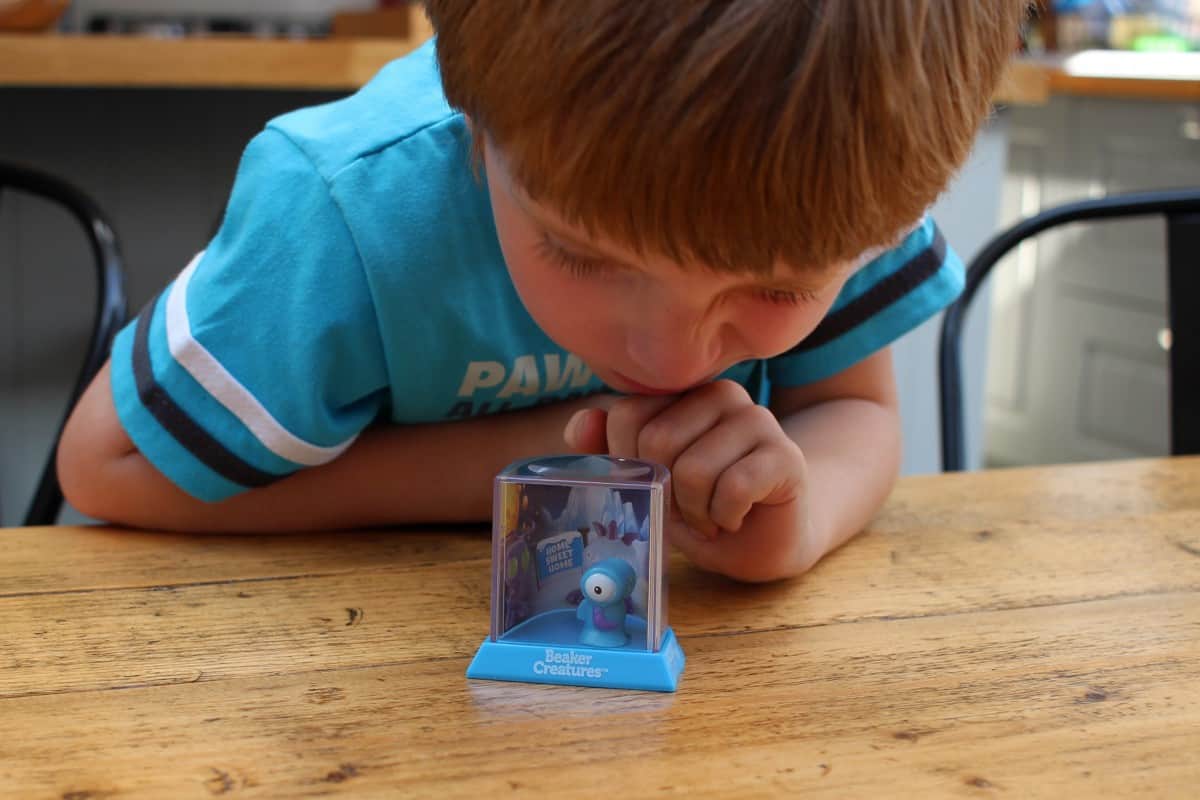 All of the Beaker Creature sets came with classification cards and double-sided mini-posters featuring science facts and fun images. Plus, the bigger sets came with a whole range of science experiment ideas to do at home giving even more play options and opening up gameplay even more.
There are 35 Beaker Creatures to collect and I know that LP and Little Man are really looking forward to uncovering even more creatures from inside Reactor Pods as the time goes on. Beaker Creatures make sure a difference to other blind bag style collectibles and they add a real fun factor to finding out which new Beaker Creature you've unearthed.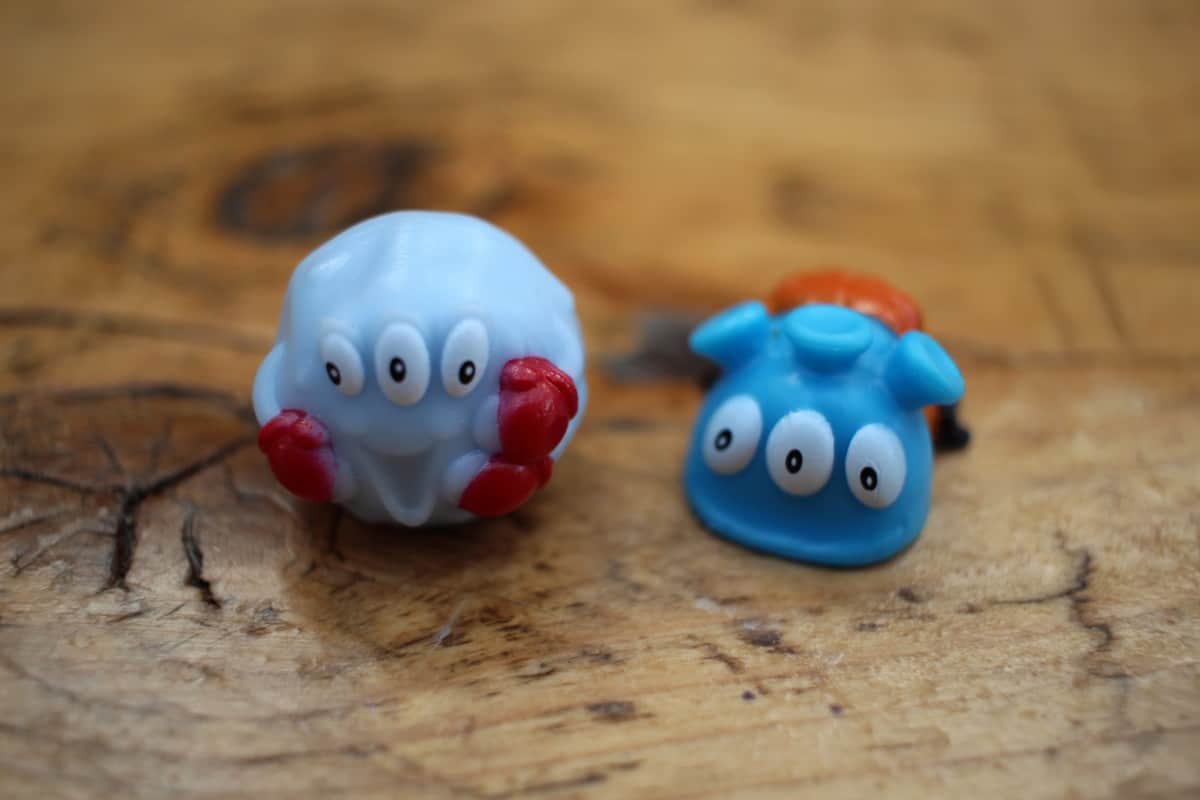 We've loved experimenting with Beaker Creatures and I think they would make a great gift for any child aged five and over – LP and Little Man are going to be having a great time with theirs for a long time to come.
The Beaker Creatures Magnification Chamber has an RRP of £15.00, the Beaker Creatures 2-Pack with Bio-Home has an RRP of £10.00 and the Beaker Creatures Liquid Reactor Super Lab has an RRP £25.00.