On our drive to Cumbria we looked for somewhere to stop off that was 2-3 hours into our five our journey. We wanted somewhere the children could run around and stretch their legs, somewhere we could have lunch and somewhere with nice things to look at. In my hunt I came across Alcumlow Hall Farm.
Where is Alcumlow Hall Farm?
Alcumlow Hall Farm is situated in Astbury in Cheshire and was just a short drive from the M6. It's a group of traditional renovated barns which are home to an eclectic mix of businesses.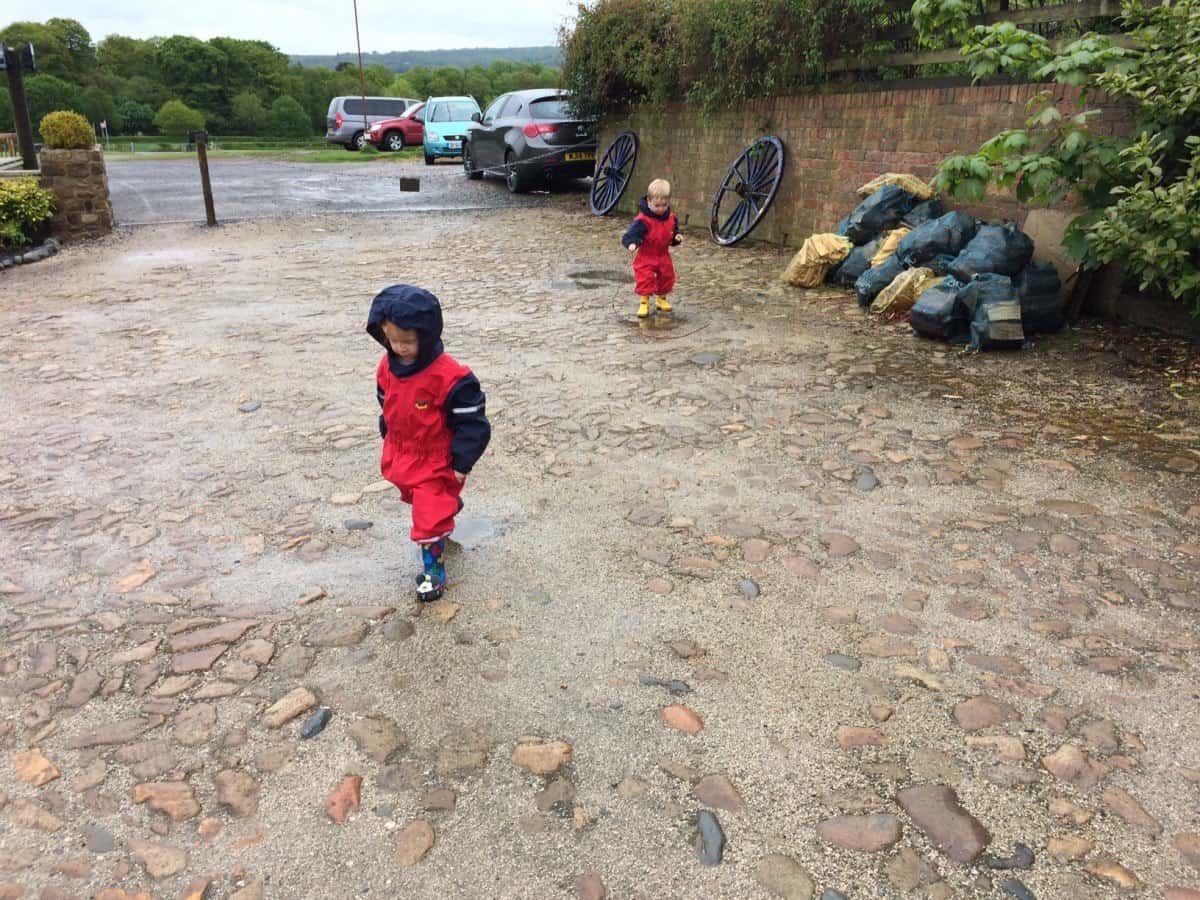 Unfortunately for us it was horrendous weather when we got there so our first stop was the toilets to put the children into their puddle suits. The barn that housed the toilets was beautifully renovated and the toilets were lovely. We then walked through the rest of this barn that housed the main shopping areas and had a wonderful mix of different brands and different types of goods – toys, bags, beauty products, homeware and more.
What is the tea room like at Alcumlow Hall Farm?
After the shopping barn we ventured to the compact but lovely tea room where we had toasted tea cakes, slices of cake and pots of leaf tea. It was a lovely place to shelter from the rain and the adjoining ice cream shop would be wonderful in the summer.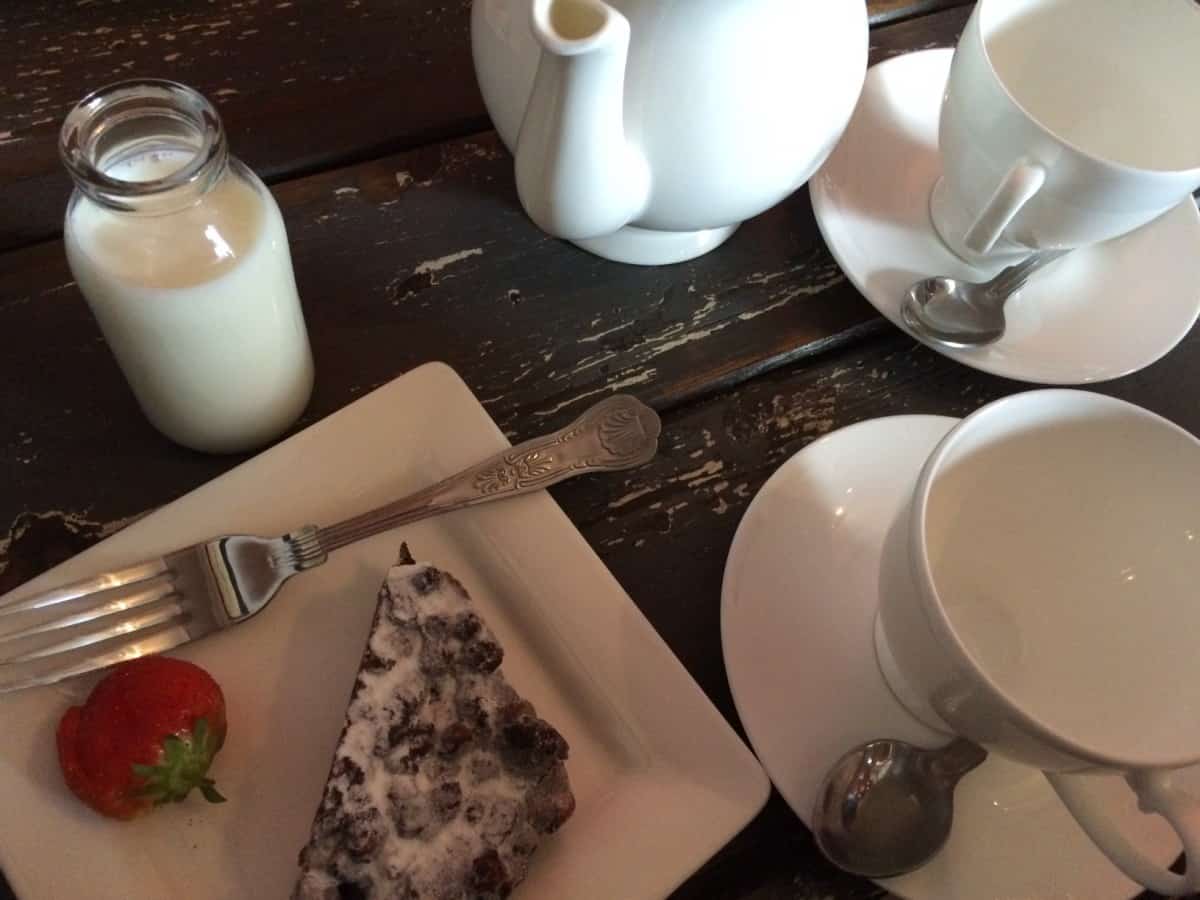 There were other barns that we didn't get to experience like Brook Farm Interiors with Farrow and Ball ranges and the pottery and forge. Alcunlow could easily be a day out as there is just so much to look at.
The Alcumlow Hall Farm courtyard is beautiful – even in the rain and would be a great place to sit and watch the world go by if the weather were nicer. It has a fountain in the middle, bird tables and a cart make lovely features and there is just so much to look at.
Is there a play area at Alcumlow Hall Farm?
Just before we set off home we made use of the children's play area in front of Alcumlow Hall Farm. This is one climbing structure with a slide and swings and although raining the children loved playing there – and having puddles to splash in.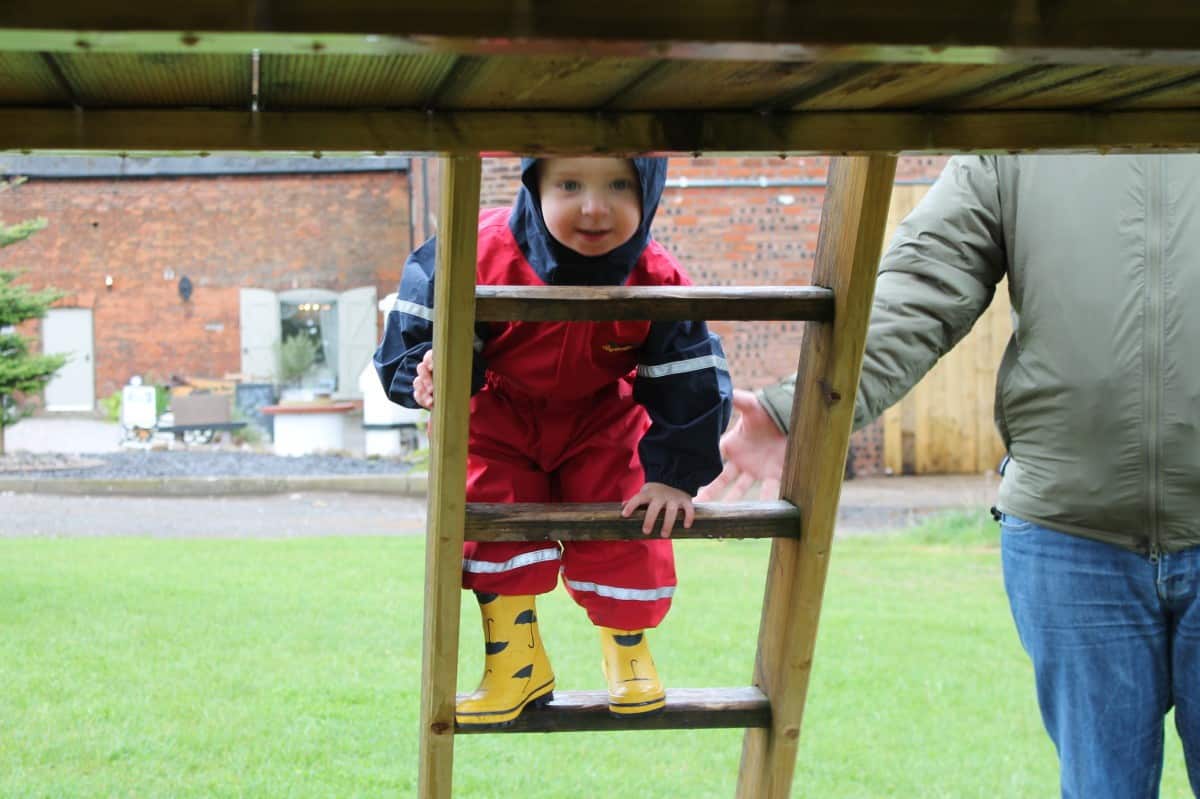 Alcumlow Hall Farm was a great place to find on our drive and with a lot of free parking and so much to look at it would be a lovely place to visit if you find yourself in the area. They also have the Alcumlow wedding barn if you're looking for a beautiful, rustic wedding venue!
You can find out more on the Alcumlow Hall Farm website and for reference, the address is: Chance Hall Lane, Brownlow Heath, Congleton CW12 4TL