LP and Little Man love having a bath. It's always been one of their favourite times of the day. A time when we get them washed as quickly as we can so they can play for as long as possible – splashing, singing and laughing with each other.
But we've recently added something else to our bath time routine – music! Using the Panasonic ALL05 we're able to play the children their favourite nursery rhymes, chart music or songs that Hubby and I love from years gone by. We combine our shared tastes in music and it adds an extra routine to bath time.
The Panasonic ALL05 is a completely waterproof portable speaker. It has no wires and so works well in the bathroom – although we've taken to moving it around the house with us and will be using it in the garden over the summer. I can imagine it being a great addition to a barbecue or a day in the paddling pool.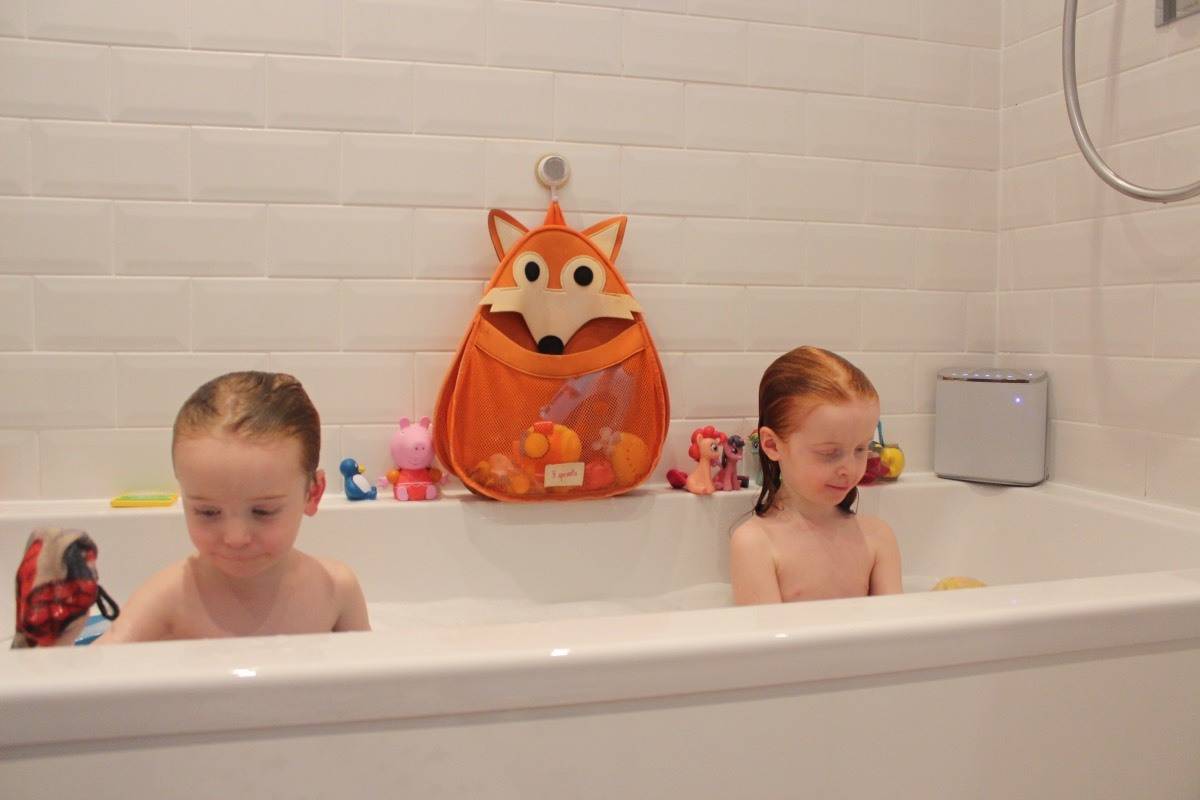 We can effortlessly stream music, and the handy Panasonic app makes everything so seamless. The speaker lets us stream music through our home wifi network or when paired with a smart device via bluetooth. It has a battery life of up to 9 hours – meaning we can use it all day – or on and off for a week or so without having to charge it.
The children are able to skip through tracks themselves, adjust the volume and turn the speaker on and off by themselves and as it's completely waterproof it doesn't matter if their hands are wet or if it even falls in the bath. Such a great idea for family life.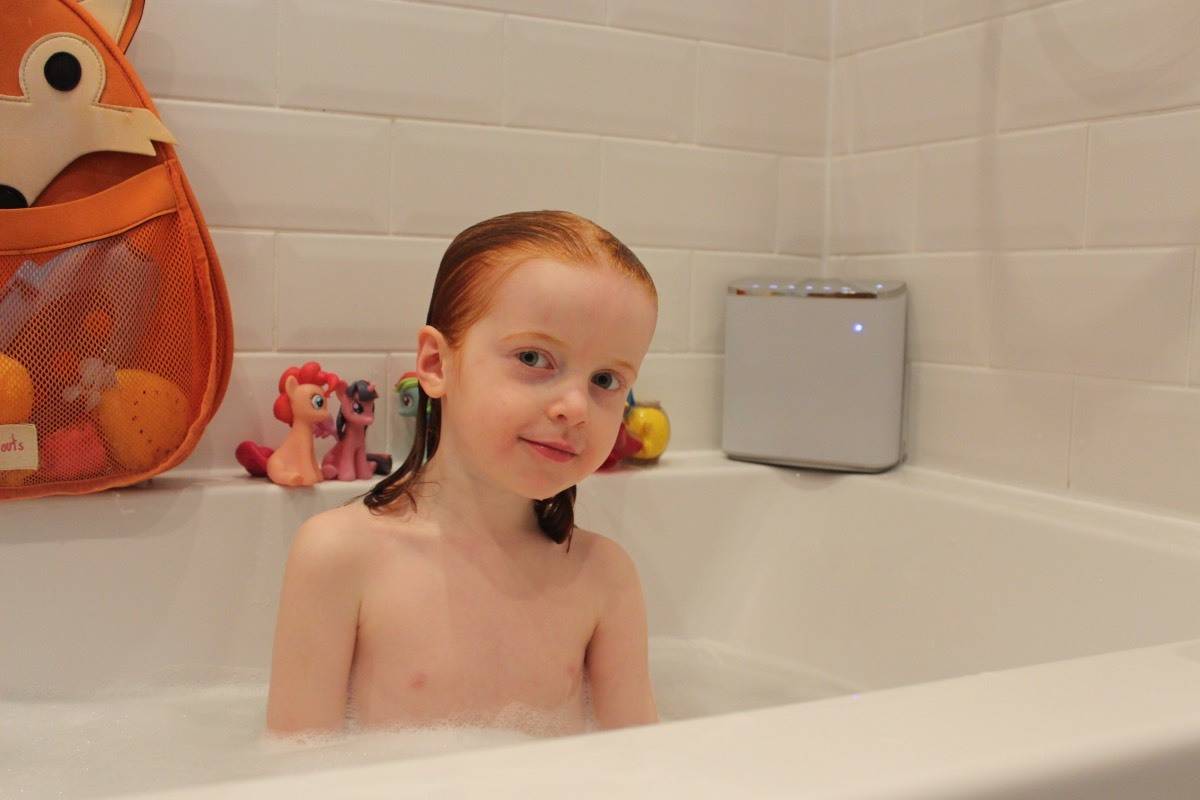 Our bath times couldn't be any more exciting now – and Hubby and I have loved having music in the shower too, The Panasonic ALL05 has added something to our routine that we didn't even know we were missing – and we're all loving having more music in our lives.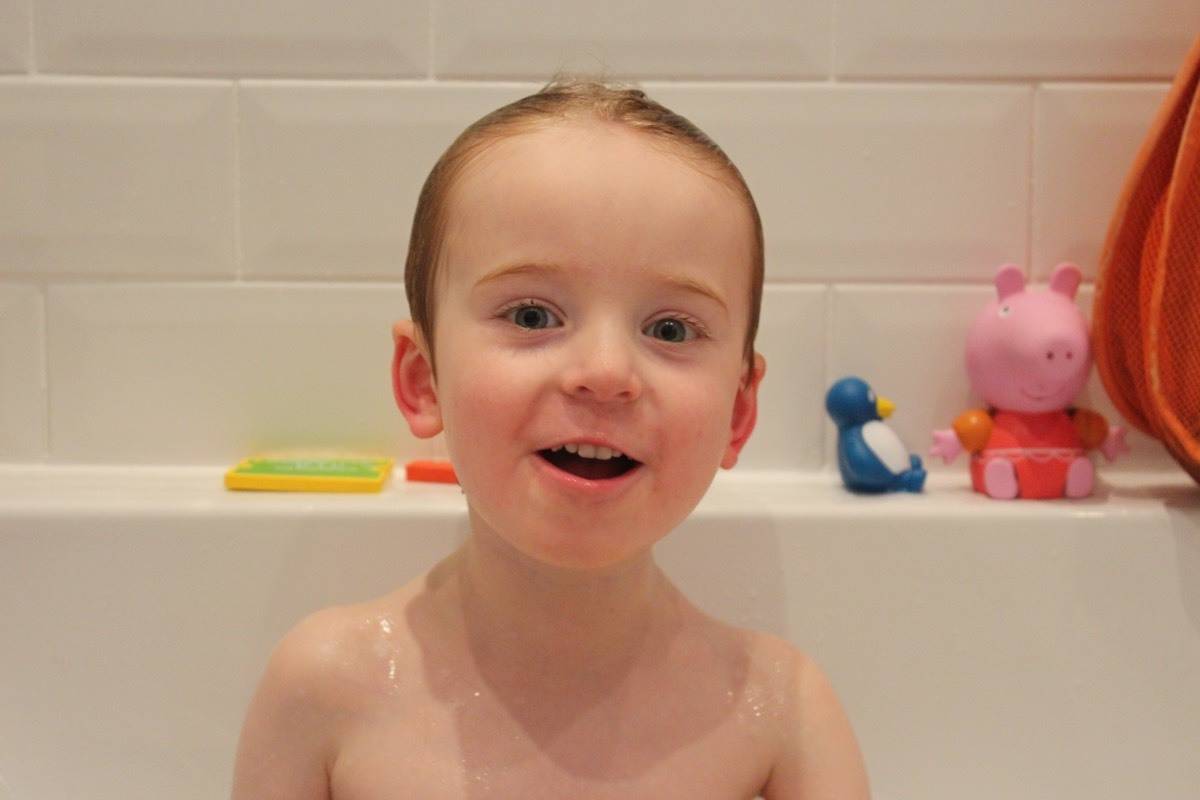 The Panasonic ALL05 is part of Panasonic's multi room wireless audio range – making the thought of music throughout your home an effortless reality. We're looking forward to experimenting with more products from the range in different parts of our home.
The Panasonic ALL05 has an RRP of £199.99 and comes in white or black.
Disclosure: The above product was sent for the purpose of this post however all opinions are my own.