Disclosure: We were sent the featured products for the purpose of this post however all opinions are my own.
I absolutely love tea. I drink so many cups each day and it's my drink of choice when we go out too. There really is nothing better than a cup of tea – especially if served in a teapot.
But, my tea tastes have always been simple. Just typical tea in a teabag with milk – probably milkier than most people would appreciate. But, over recent years I have heard about so many different types of tea – herbal teas and fruit teas, all with different flavours and with great health benefits too.
To expand my tea world Adagio Teas sent me a great variety of their tea along with a beautiful glass teapot and cup and saucer to be able to really start enjoying tea properly – and not just grabbing whichever teabag is closest to the kettle!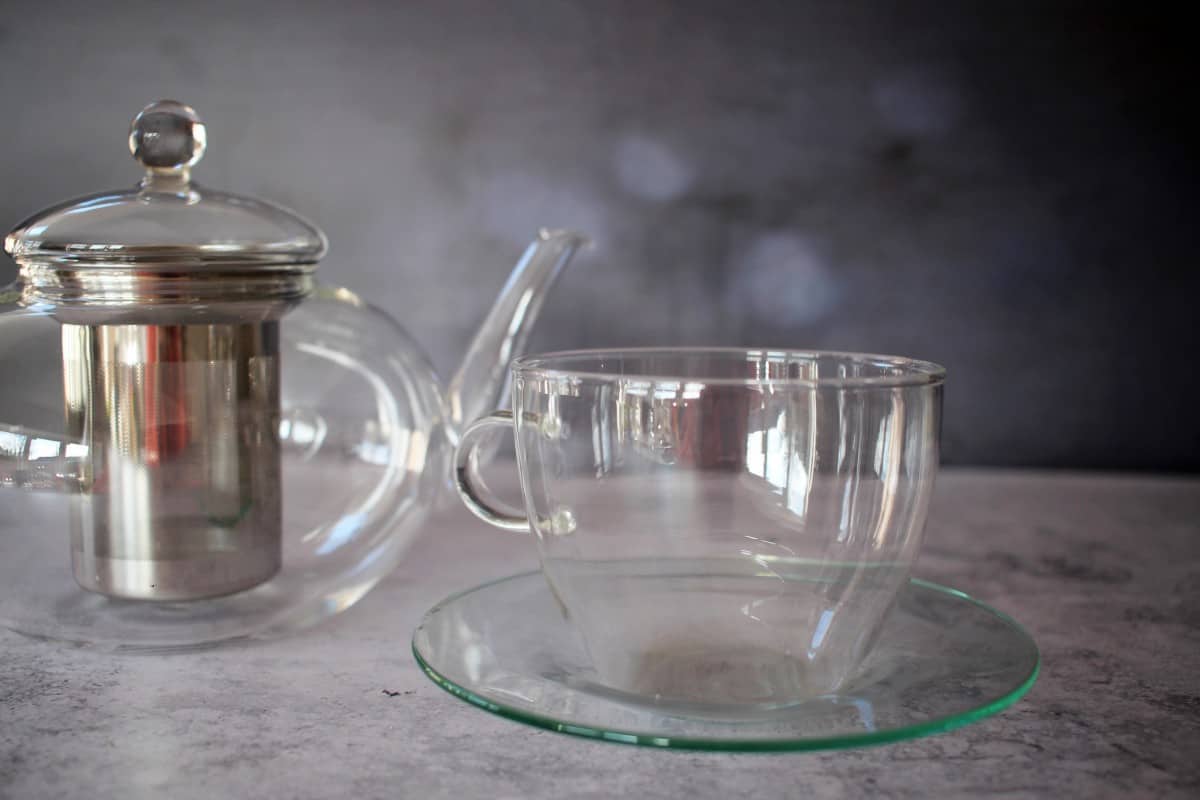 The teapot allows the tea to infuse beautiful, making each pot so full of flavour and making sure I really savour the tea. It's great because you can instantly see how strong the tea is and you can add as much loose tea as you like to make the tea the perfect strength for your tastes. I have never had a teapot where I could see the contents before and it's made tea drinking such a new experience. Especially as I can make a pot of tea when I start work in the morning and work my way through it whilst I work without having to keep getting up and reboiling the kettle.
But Adagio Teas don't just have beautiful teapots and cups they also have a great range of tea perfect for anyone looking to try something new, experiment with different tea flavours or make the jump into loose leaf tea for the first time. They sell a great range of loose teas but also teabags for those wanting the Adagio Teas range in bag form.
Adagio Teas have fantastic tea sampler boxes which each include four different teas all from a similar theme – Tropical Teas, Black Teas of China, Berry Teas etc. These are a great way to sample new flavours without having to buy a big bag of tea leaves. Each box contains enough for forty cups of tea – ten in each flavour – which is enough to decide if the tea is something you would love to try again in the future.
I've loved trying Adagio Teas and have really expanded my palette where tea is concerned. Plus, it's great that Adagio Teas are a one stop shop for everything tea related – from tea to teapots and infusers to gift sets it really is the best place for any tea lover.