Disclosure: We were sent the featured products for the purpose of this post however all opinions are my own.
This post contains affiliate links and I may receive commission if you visit a link and buy something. Purchasing via an affiliate link doesn't cost you any extra, and I only recommend products and services I trust.
When we were planning our bathroom renovation I knew one thing that would make it functional once the refit was complete would be getting the correct accessories. Croydex offered to send us products from their range to try out and make the bathroom the space we really wanted it to be.
Croydex have so many options for bathroom accessories for every size bathroom or cloakroom and we chose products from the Wimborne range which had a really modern feel but the round joints softened the look which I thought would make it tie in nicely with our traditional bathroom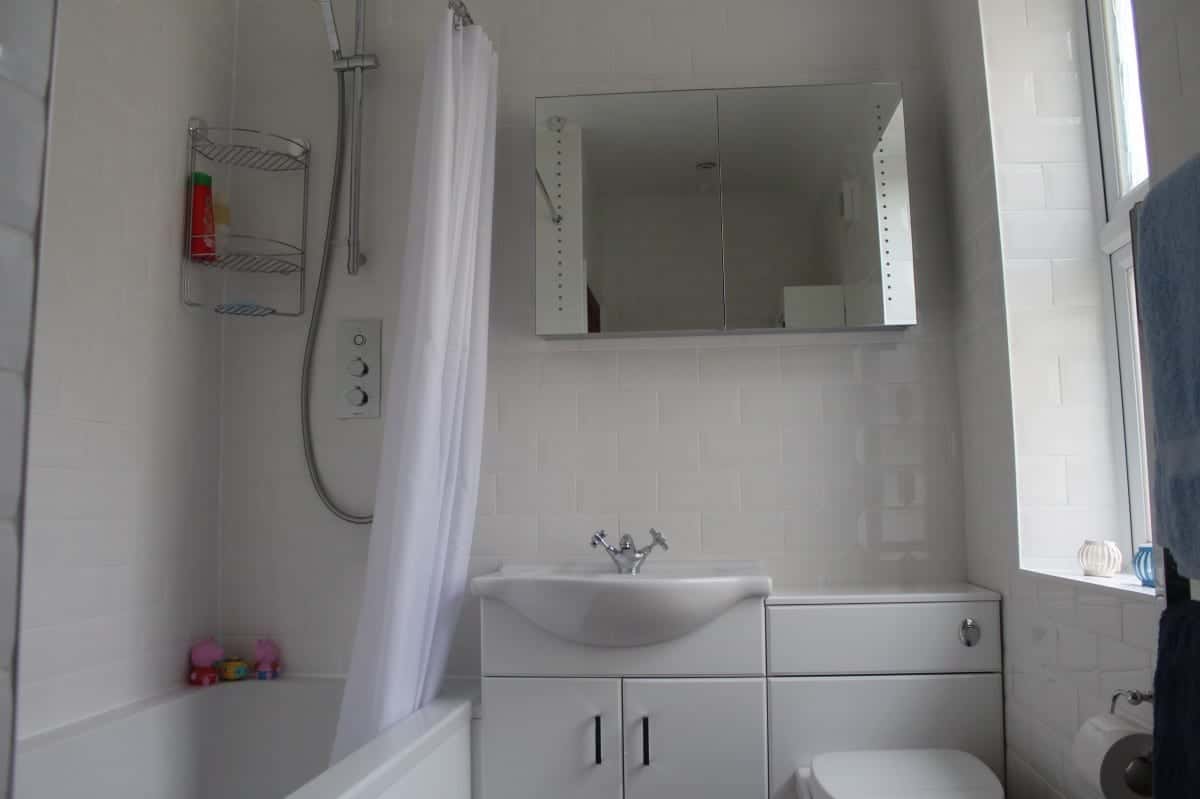 All of the Croydex bathroom fittings have Flexi-Fit fittings meaning that you can screw them in or glue them, making them a really flexible option for any wall types and wall covering options. We put our toilet roll holder up with screws but due to the layout of the room we glued the Towel Ring to the side of our Ikea unit which is the perfect space for it and it is fixed as well as if it had been screwed.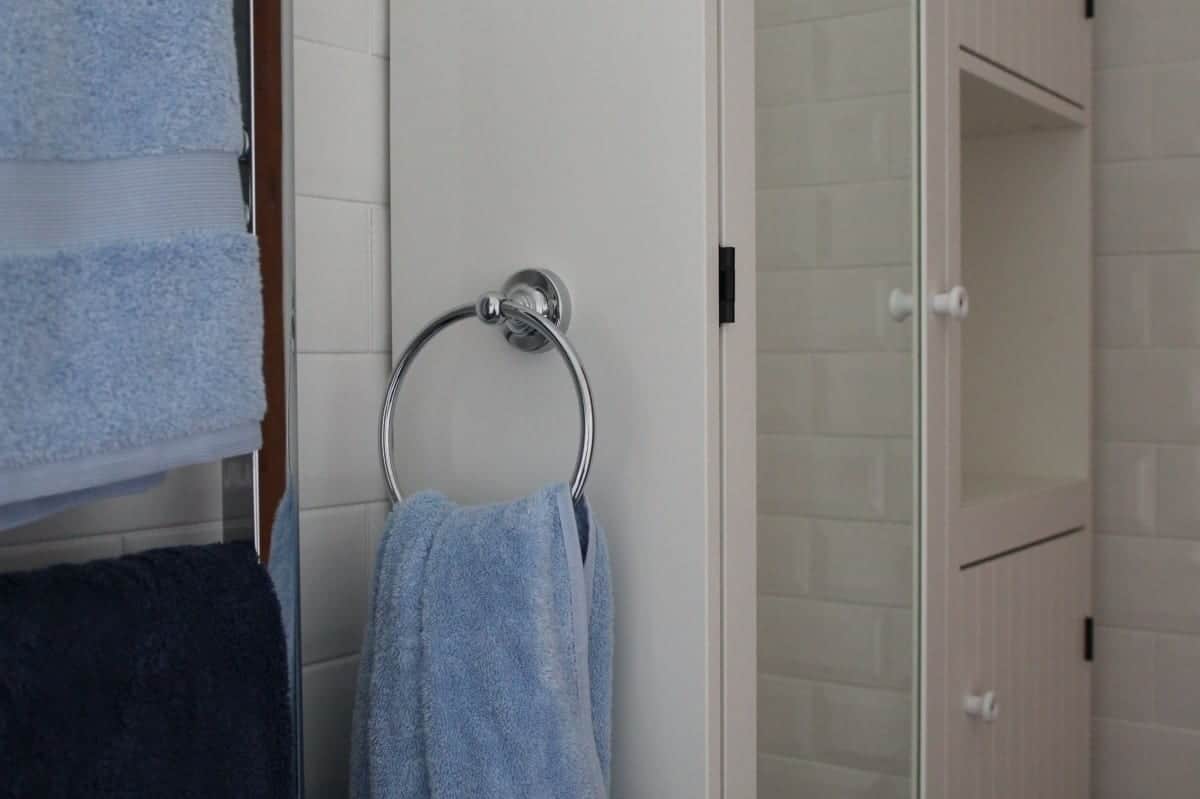 We also put a Croydex Stick n Lock Plus 3 Tier Storage Basket in our shower to keep our shampoo and shower gel within reach. This again stuck to the wall easily using sticky pads but also had the option of being screwed into place. It's the perfect size for a family bathroom.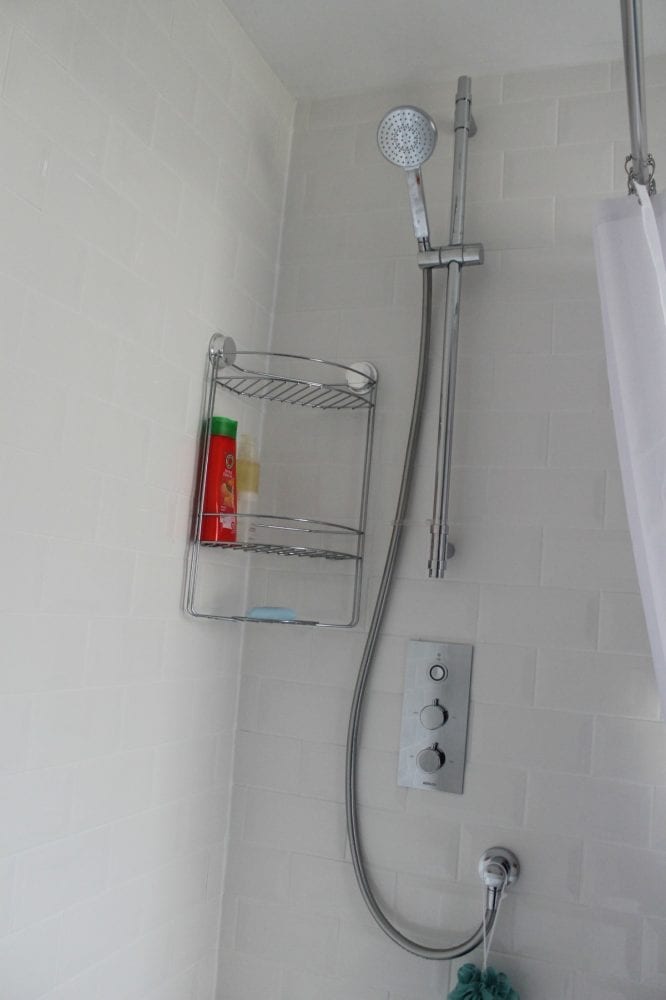 One of the main features in our bathroom is the Croydex Telescopic Rod across the bath. We chose not to have a glass bath screen as we're just so used to having a shower curtain and the layout of the bathroom was better suited to a shower curtain. Our shower curtain was also from Croydex and is made from fabric rather than plastic which is easily machine washable. It also has a weighted hem which is a great feature, making sure it always hangs nicely in place.
We have a few more Croydex items that we are hanging fire with – a shelf and some other accessories that we are trying to find the perfect places for. Because the layout of the bathroom is so new we need to live with it for a while before we decide where the products will work best for us.
Overall Croydex products have finished off our bathroom perfectly. They are so easy to fit and so flexible to work wherever suits us best. They also look great and have so many guarantees to make sure they look shiny and new for years to come.