Disclosure: We were sent the featured products for the purpose of this post however all opinions are my own.
Little Man has always loved building and construction toys. He's worked his way through most of the ones on the market but this year he suddenly discovered Knex and it swiftly became a firm favourite toy. Knex sent Little Man a couple of products to add to his collection and he was over the moon.
Knex have created a whole world of construction fun for children of all ages and Little Man is at the point where he can make so many different creations completely unaided, making it that much more exciting for him.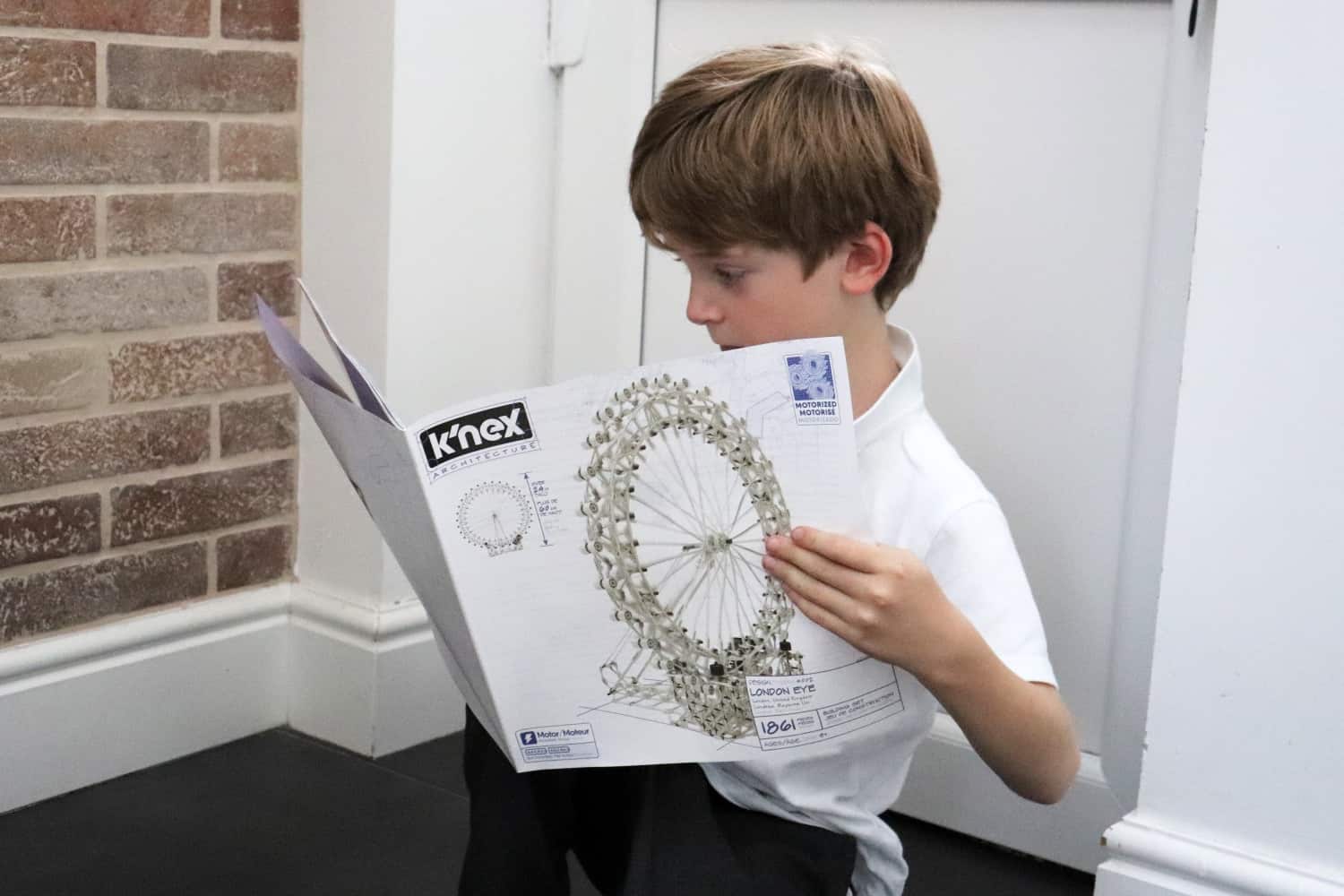 Each Knex set comes with an instruction booklet with really clear diagrams showing what pieces to put together at each step of the build and many products, like the Knex Creation Zone tub, have so many different things to make and many more available on the app too.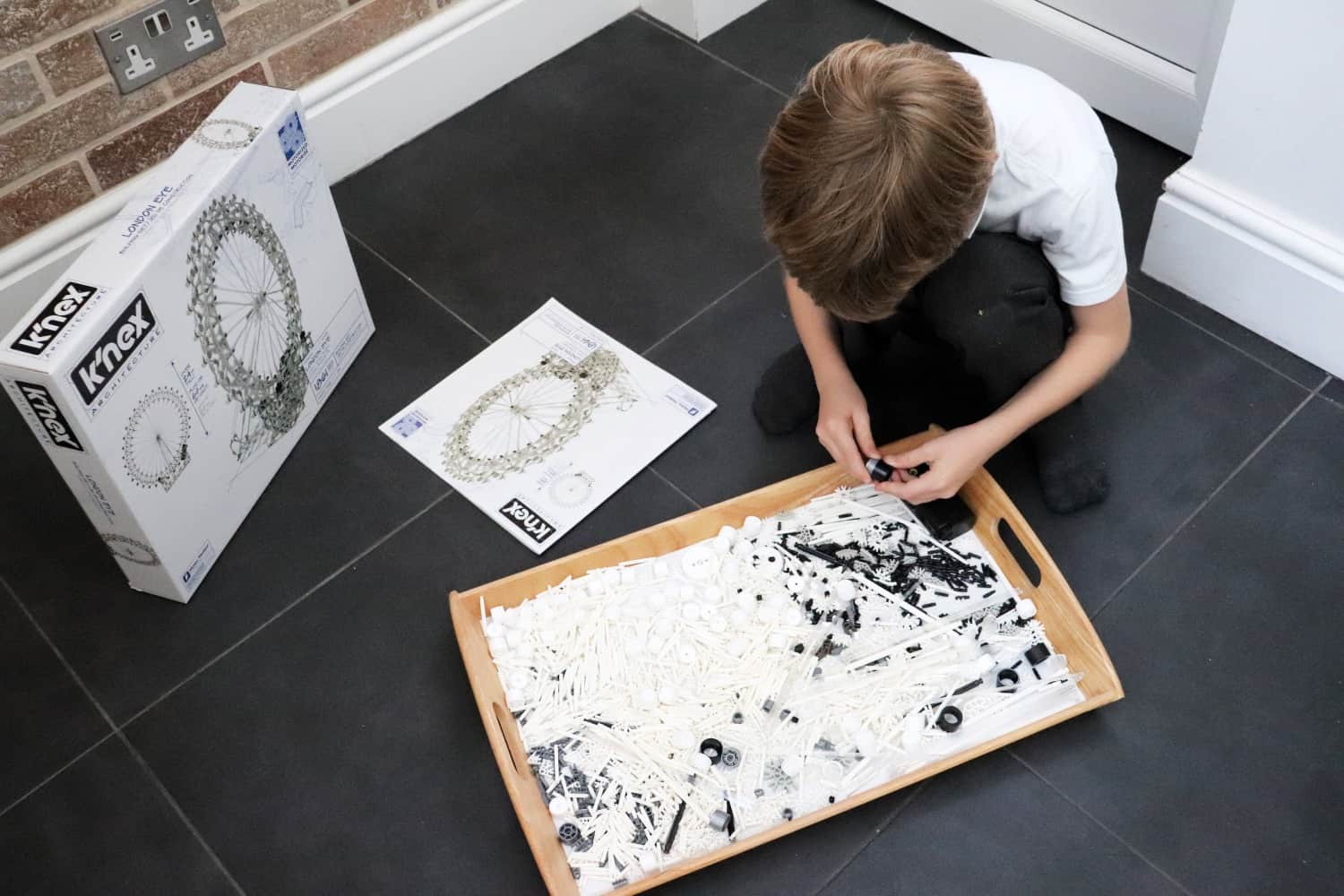 Little Man insisted on building the Knex Architecture London Eye first – and also insisted on doing it all himself. He's seven but has been building things for years so despite the set being aimed at age 9+ we were confident he'd be ok working through it but we were there if he needed any help.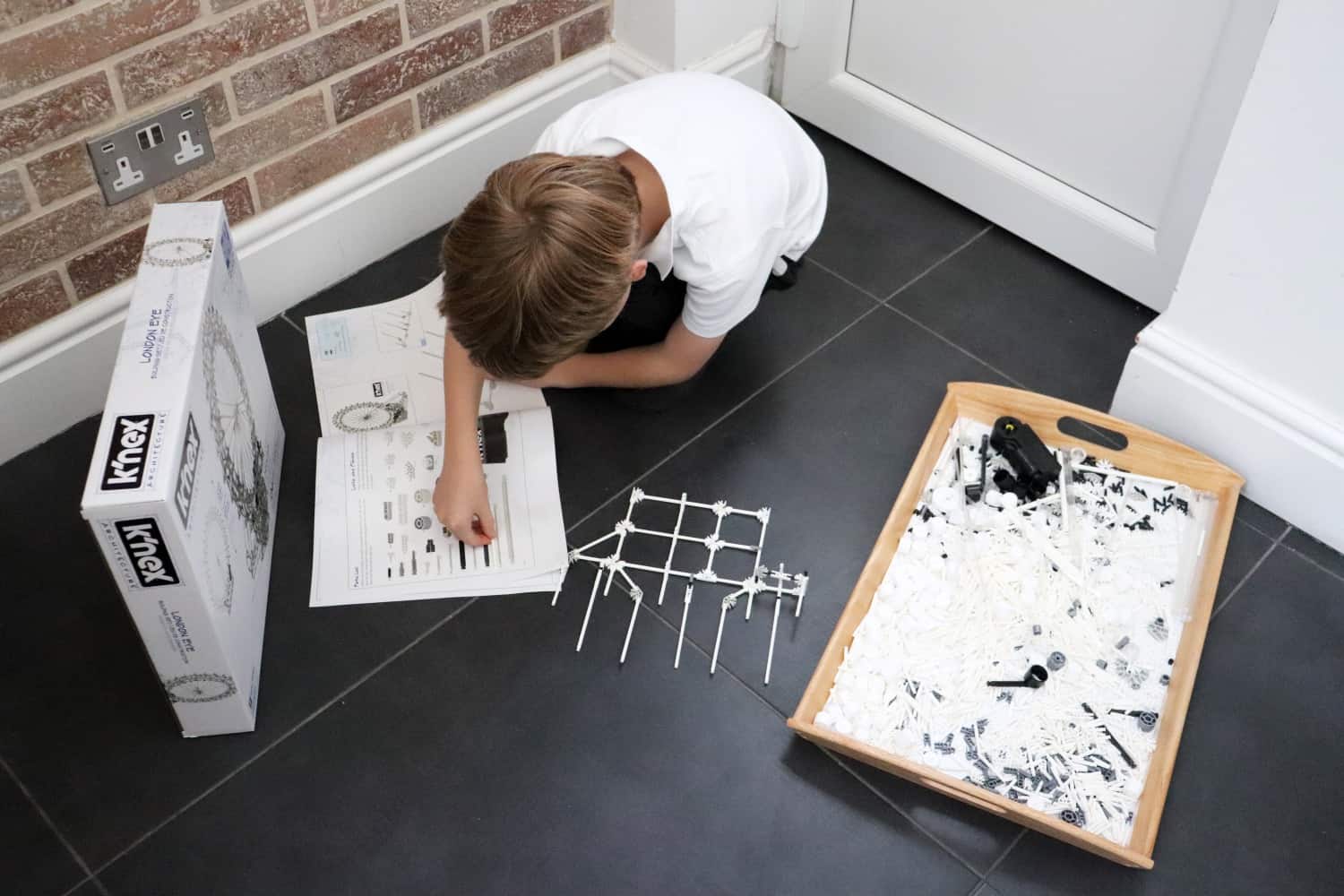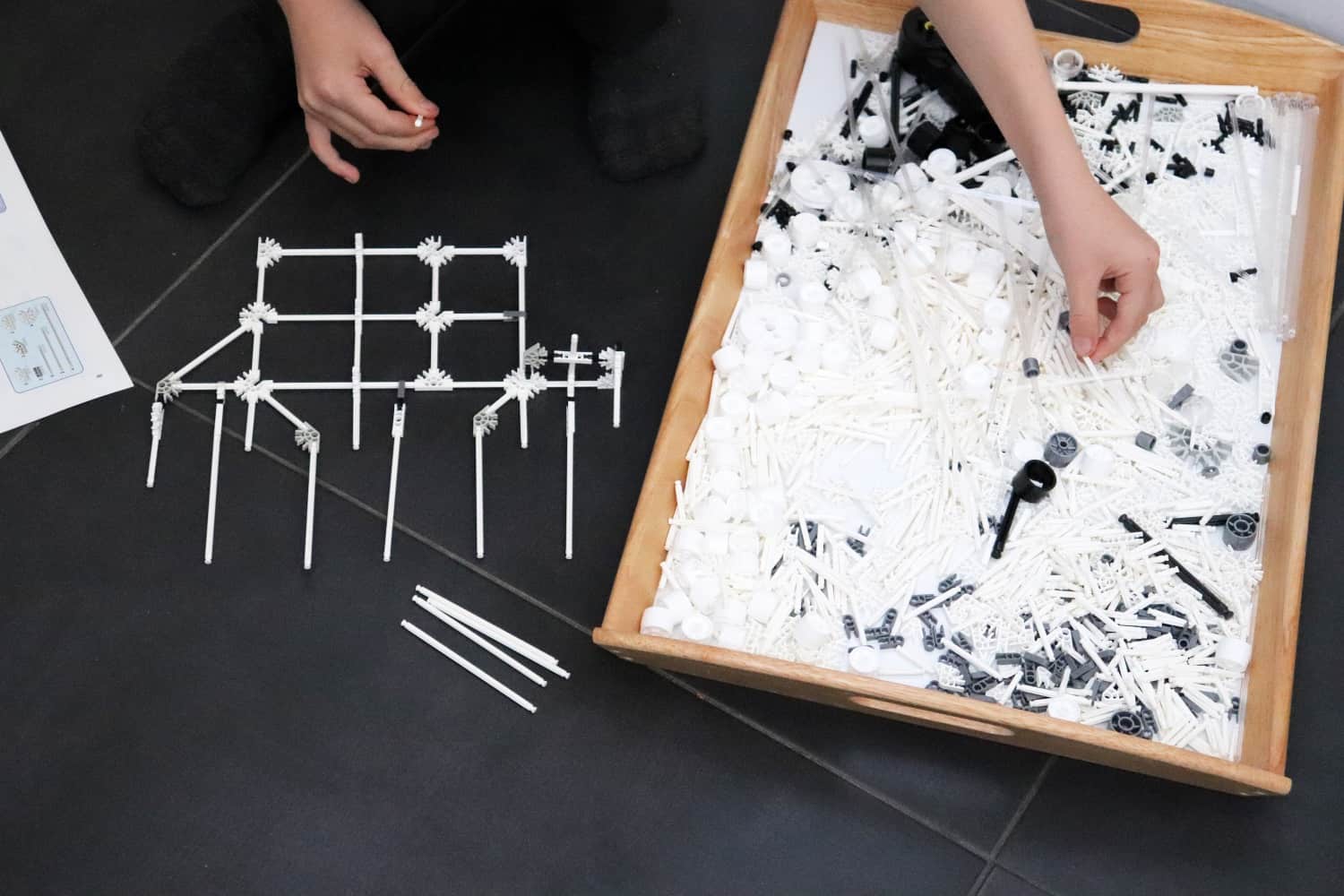 The London Eye set has 1856 pieces and includes a motor which immediately made Little Man excited to progress through building the set. He spent an hour or two each day after school building and loved seeing how far he came each day.
It's been amazing watching Little Man build the London Eye. He'd chat to us at each step, working out what part he was building and what part would come next. The set engaged every part of him – using all his fine motor skills and really making him think at the same time.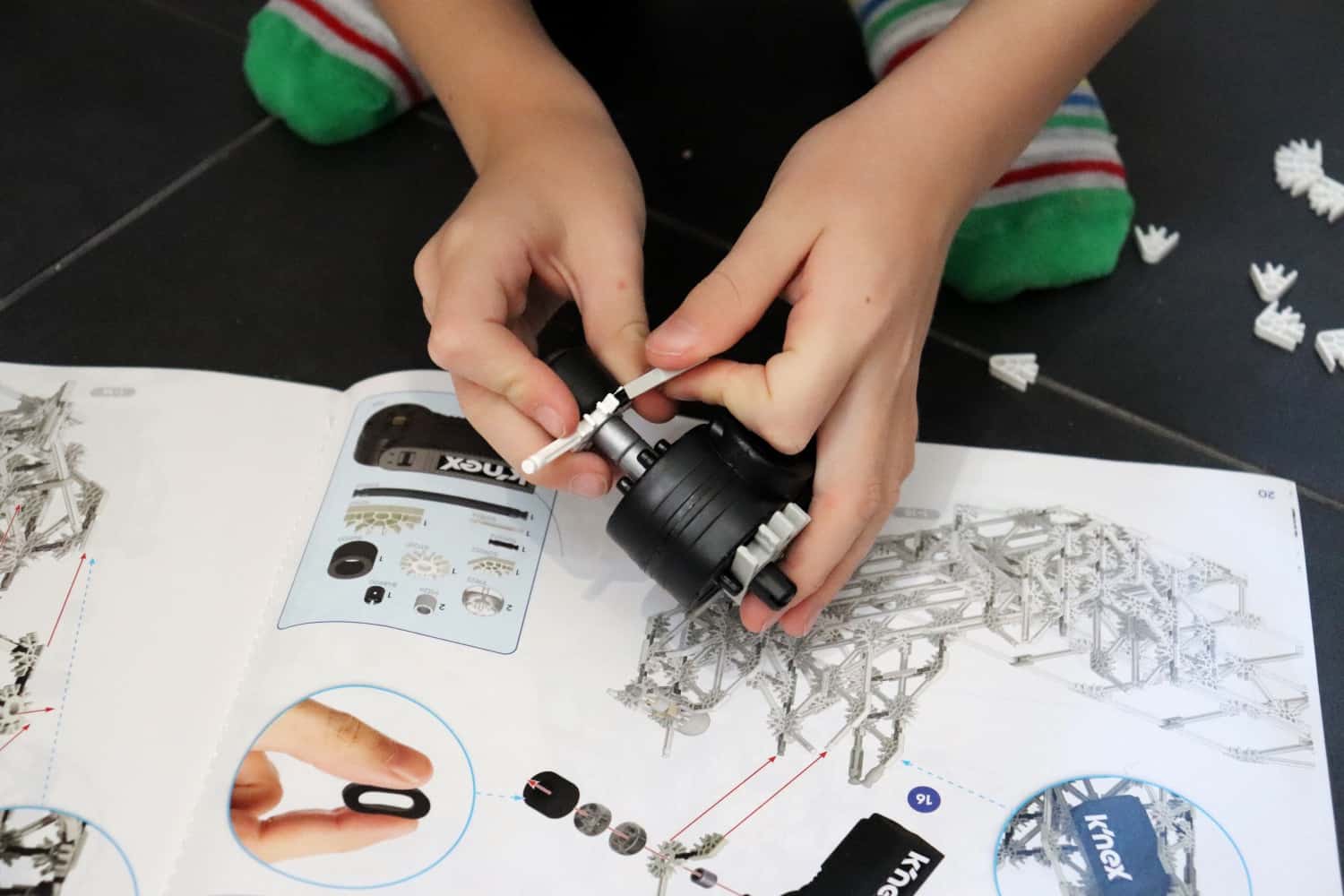 With any large scale construction toy there will be times when you have to make a few of the same thing and, I think because of his age, he found making the pods for the London Eye quite repetitive. We ended up doing this part over a few evenings to break it up for him and he had soon made the whole wheel!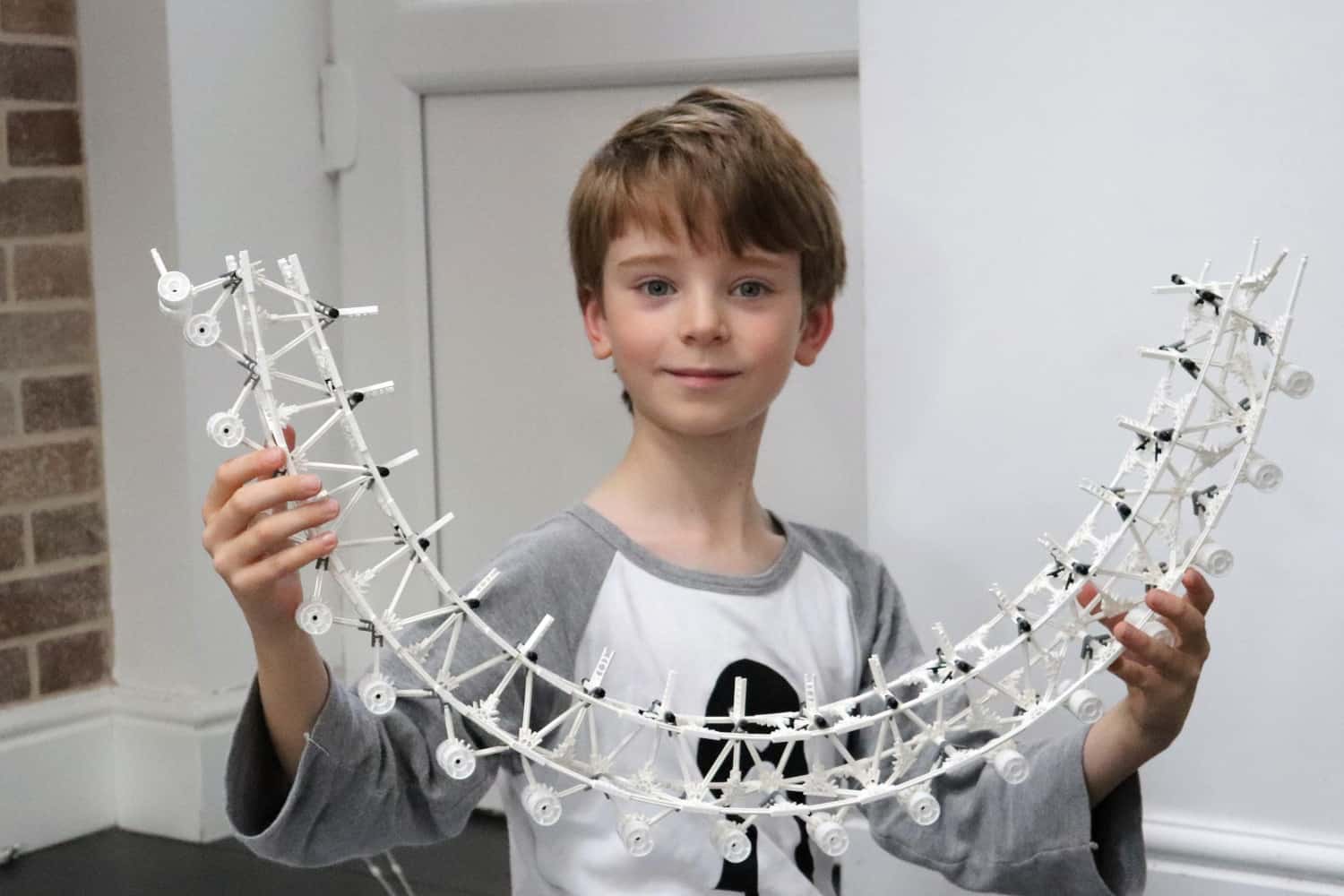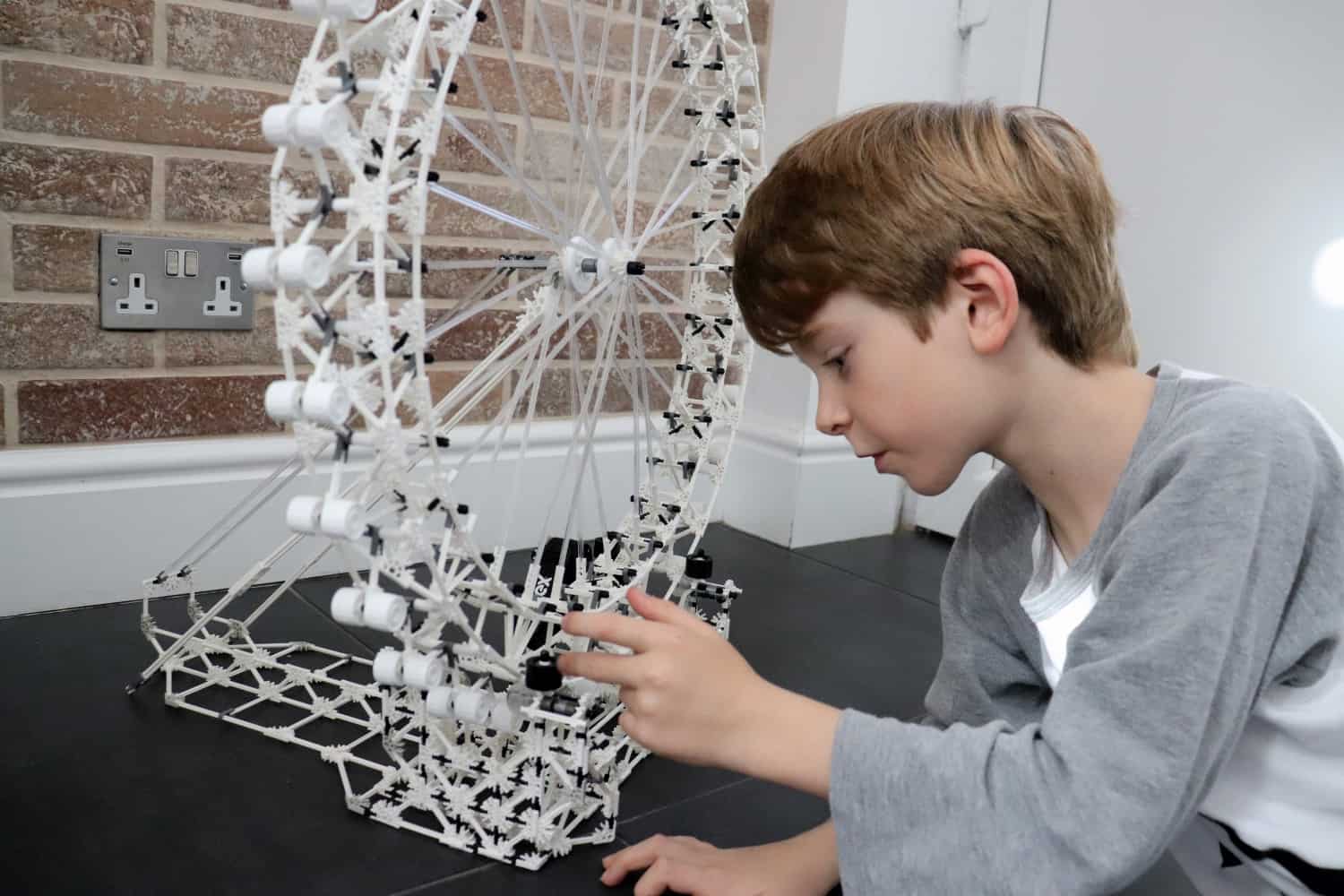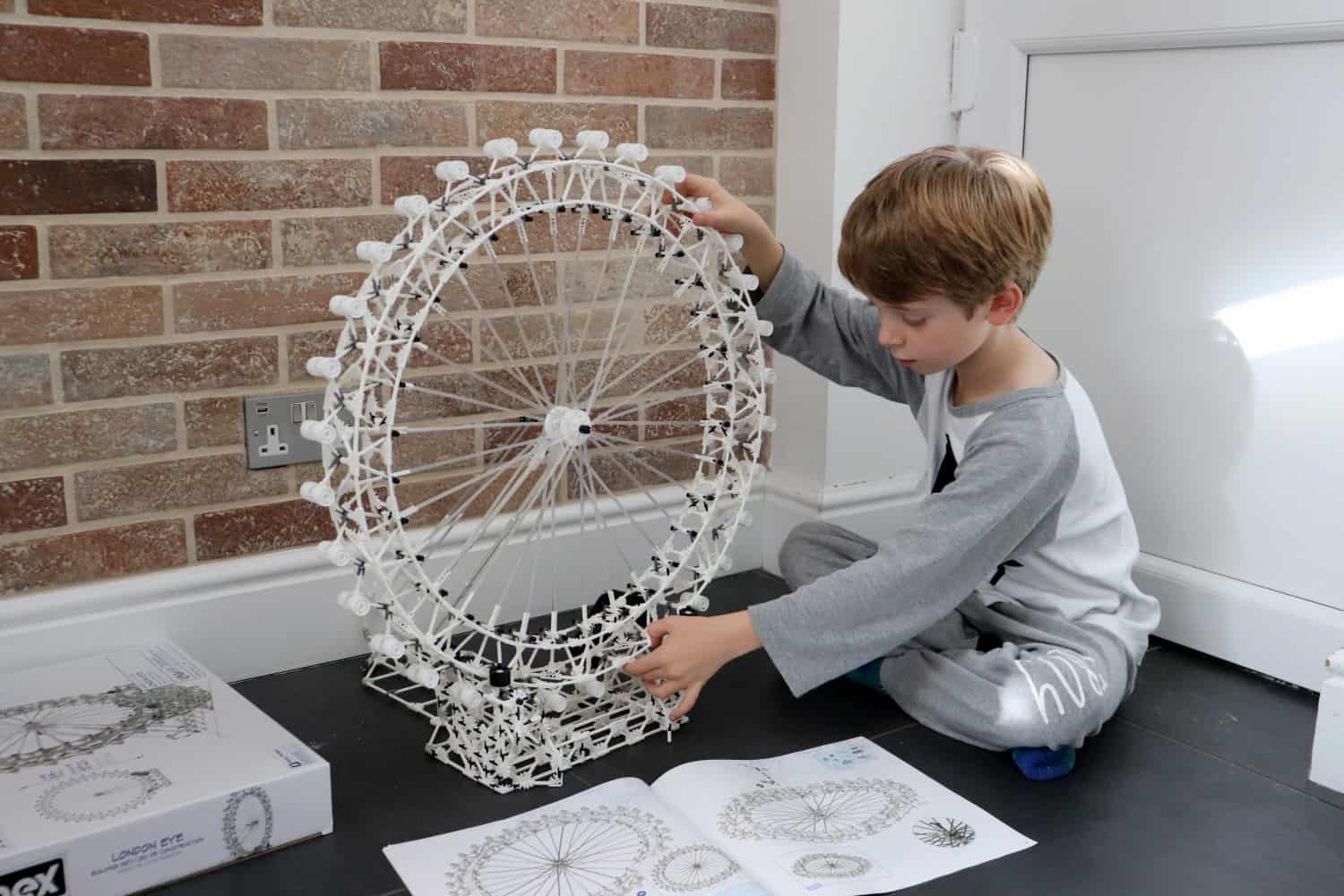 Little Man was able to put the wheel on its stand by himself and started the motor. He was in awe of the wheel turning and couldn't believe he had built something so big! It's a Knex set that we'll never be taken apart – we just need to find the right place to display it at home.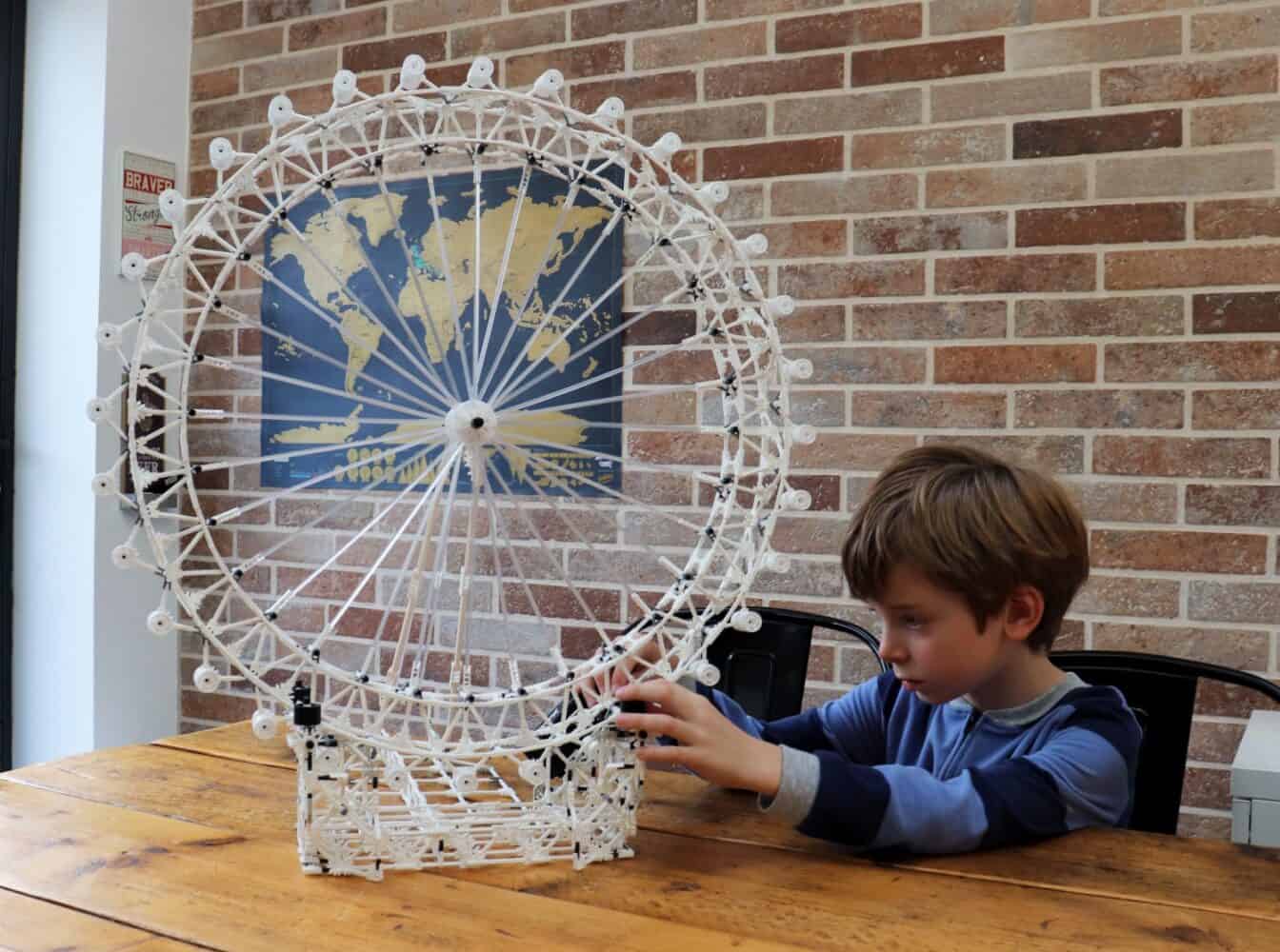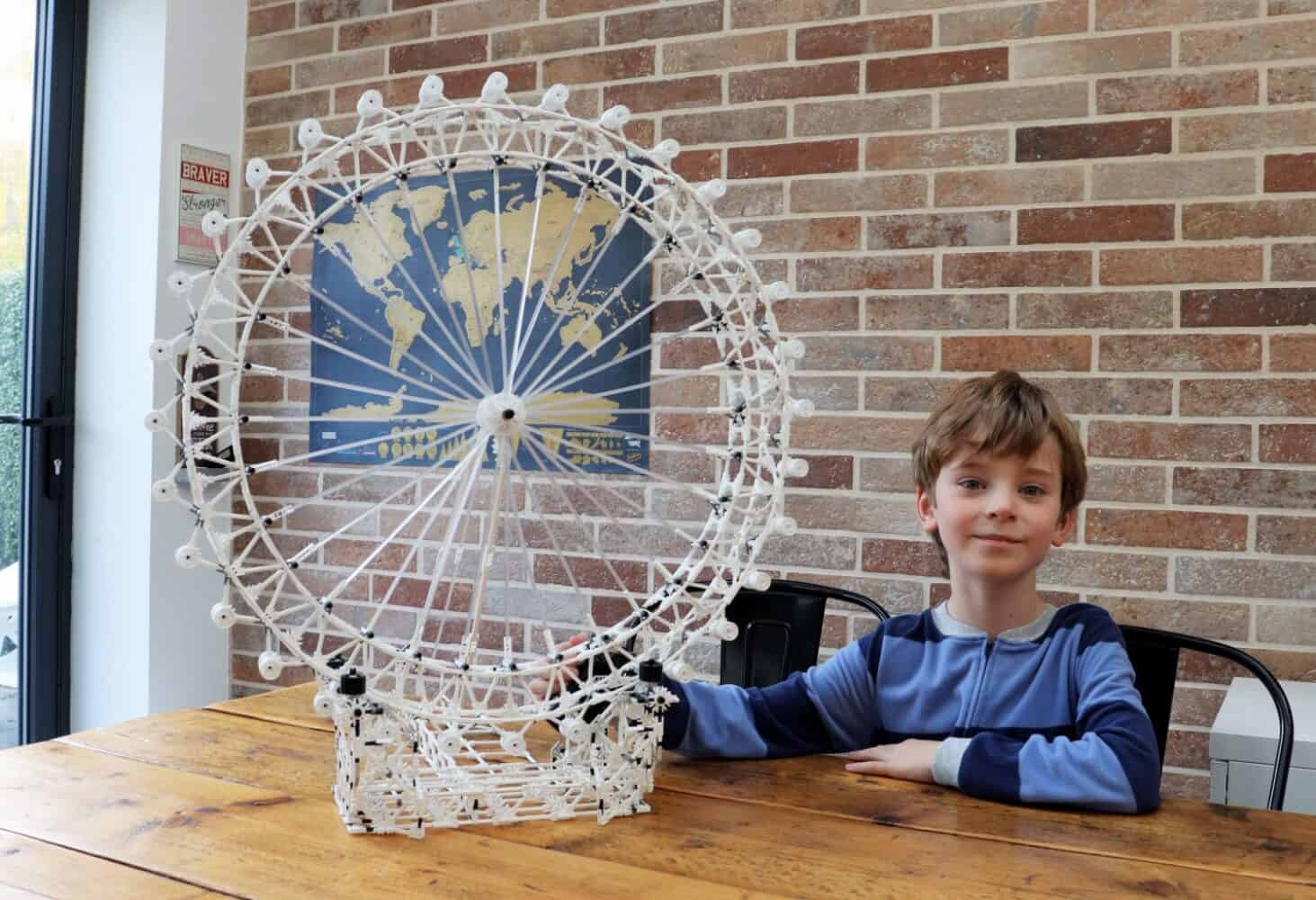 Little Man has been using his Knex Creation Zone tub ever since he finished the London Eye and it's one box of fun that will never stop giving. With 417 pieces and so many different models to make, it's the perfect toy for any child.
The Knex tub is full of brightly coloured pieces that fit so easily together. It comes with an instruction book absolutely jammed full of creation ideas – cars, planes and even robots feature in it.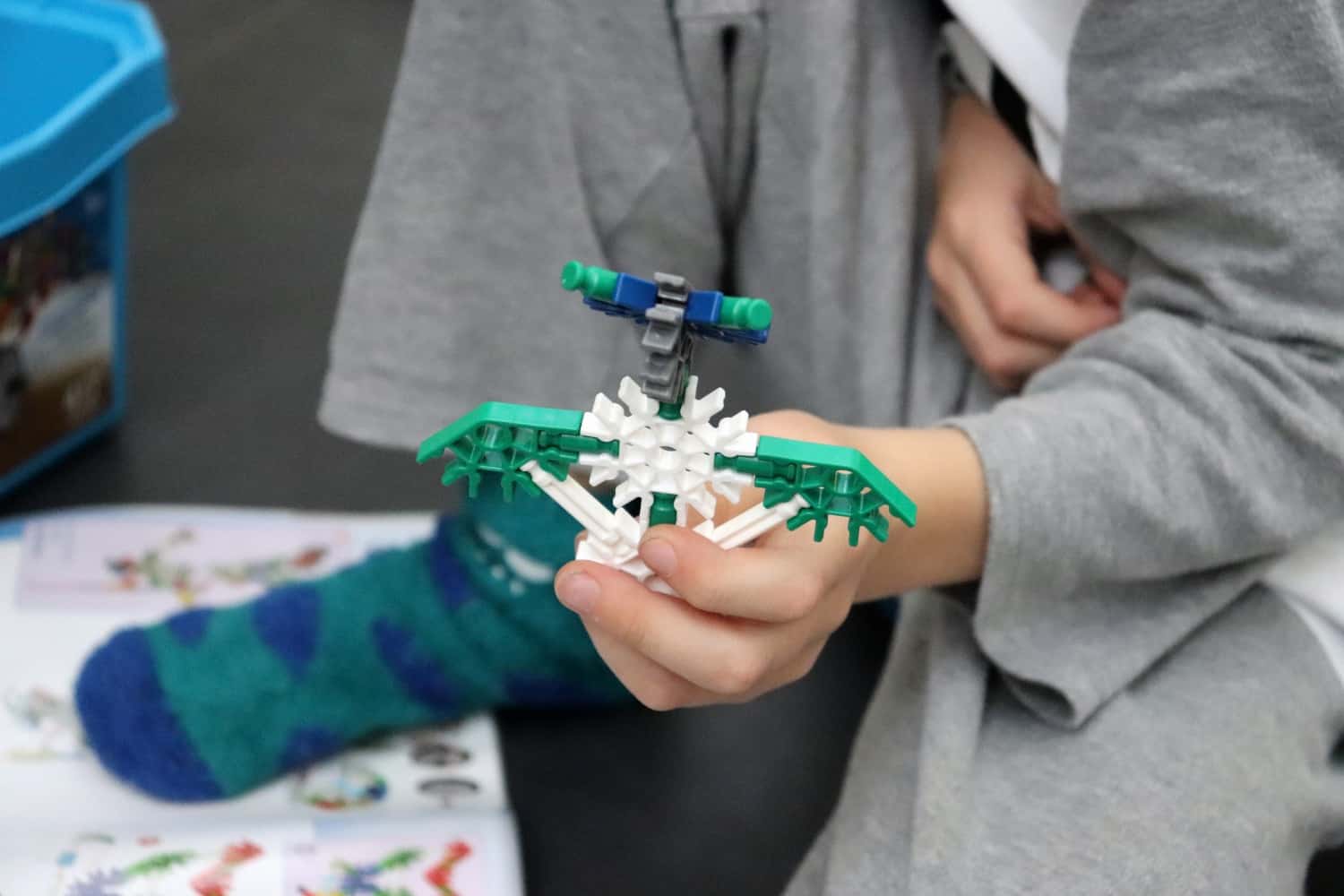 The Knex pieces include wheels and joints, meaning you can make any shape and even vehicles that actually move. Despite having a whole range of model ideas to make you can also use the pieces for more imaginative play, creating anything that you can dream up and design.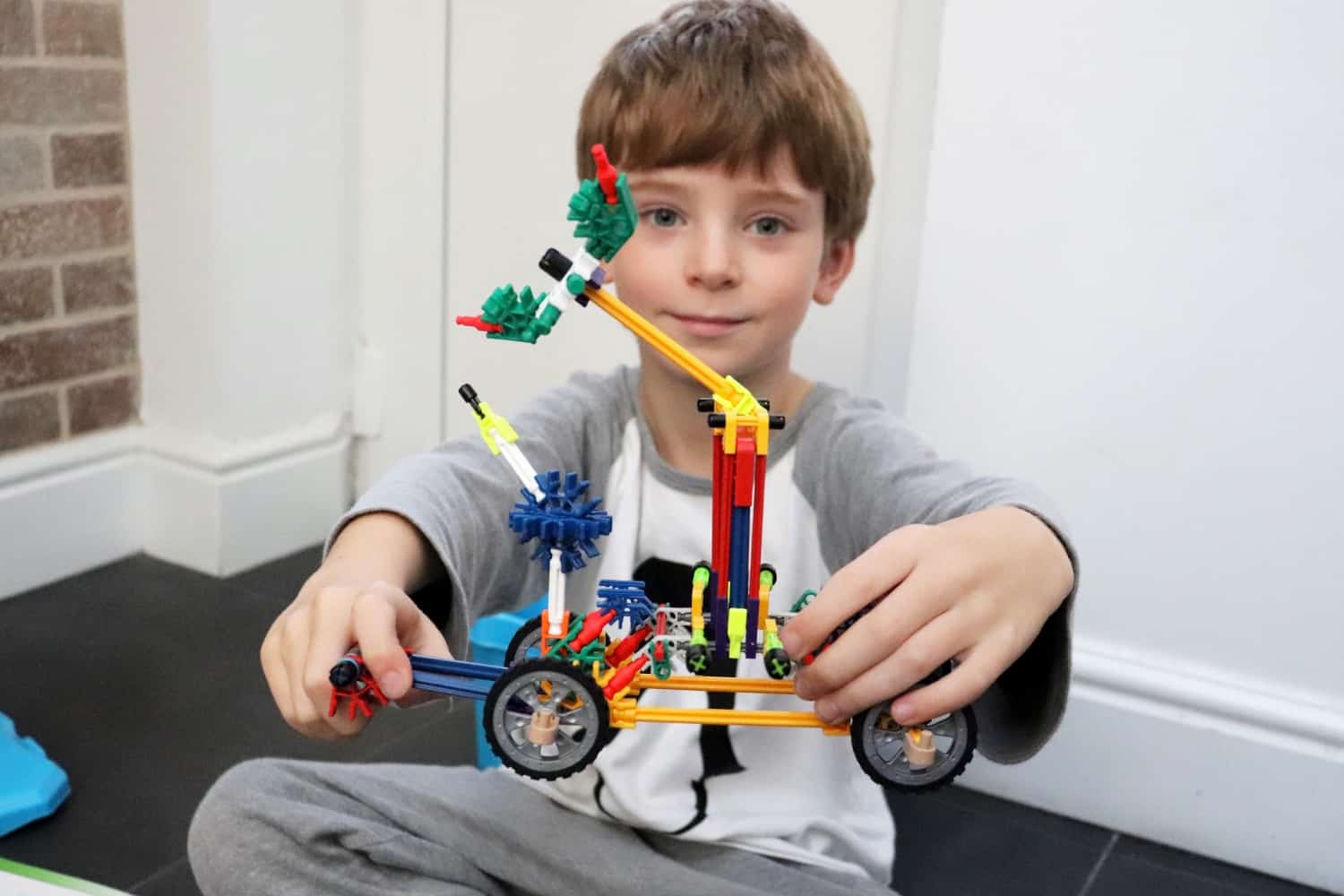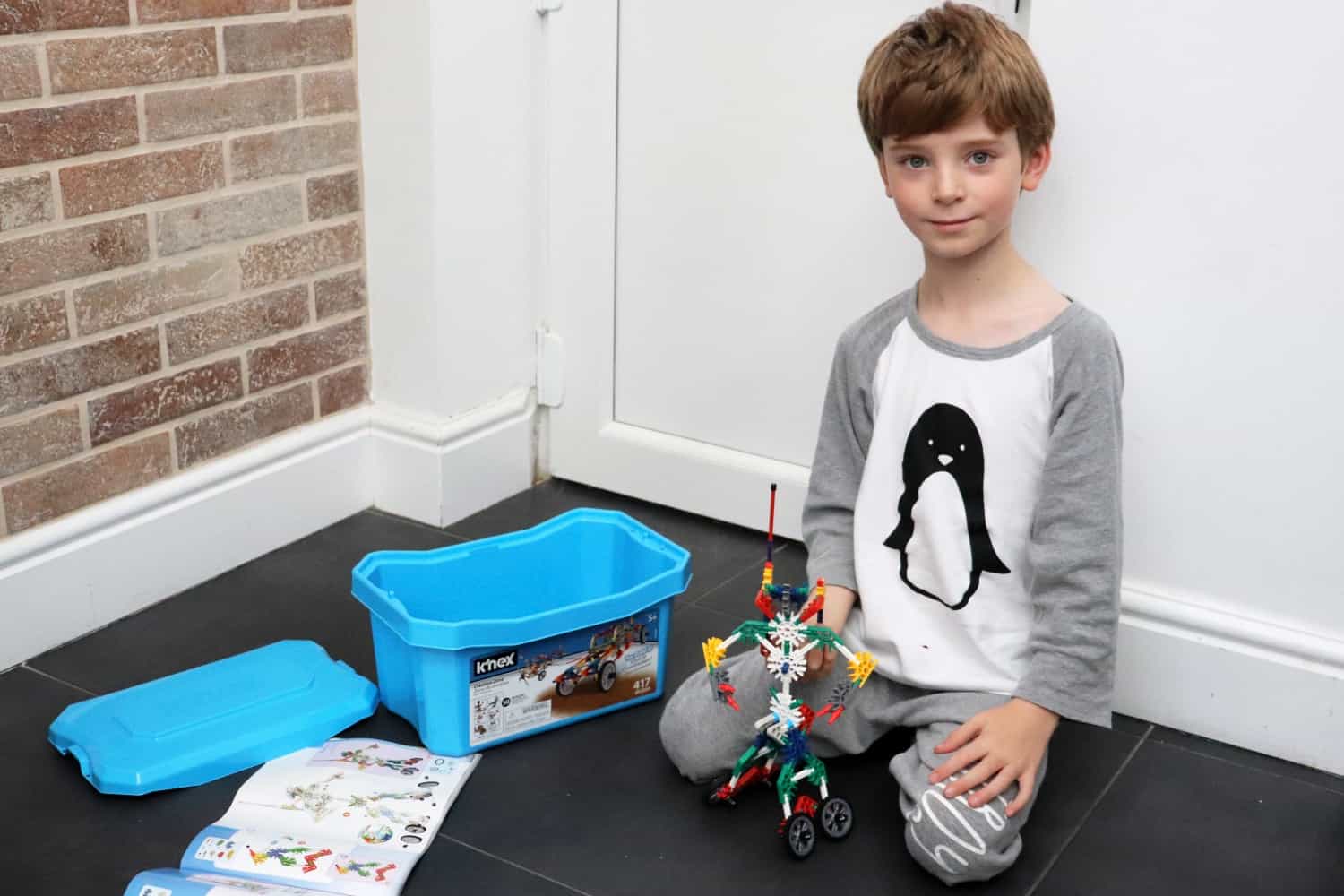 Little Man has absolutely loved building more things with Knex and I know that more Knex products will feature on his Christmas list this year. Knex sets are great fun, educational and really inspire children to think differently, create new things and use their imaginations.