Disclosure: We were sent the featured products for the purpose of this post however all opinions are my own.
I didn't learn to ride a bike until I was at secondary school and cycled from Surbiton to Teddington pretty much every day for those five years of school but since then I haven't really had an opportunity to cycle but it's been something I gave wanted to get back into, especially now the children both gave bikes too.
This summer I have been using the most beautiful Orla Kiely bike from Halfords to get out and about. I've been riding it to the park with the children, riding it to the gym and I even plan to ride it to work after our holidays.
This bike, from the Olive and Orange range, is more than just a bicycle. It's a work of art, a fashion statement and a testament to true classic British design. I have the perfect helmet to keep me safe when cycling and a panier bag which is amazing – big enough to hold my gym kit, all my blogging essentials, my work things or a full picnic. It's the perfect storage solution for cycling and stops me having to carry a big backpack with me. It also has the same beautiful Orla Kiely print – literally retro heaven.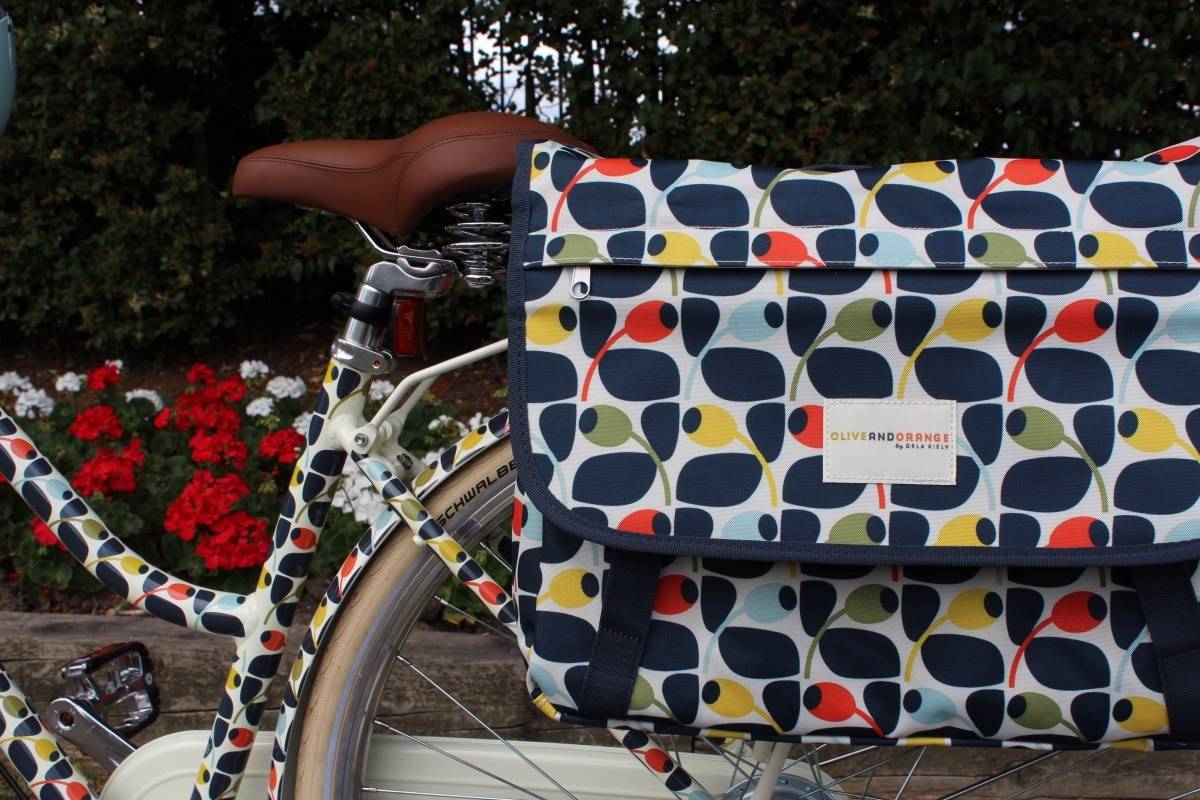 I haven't ventured far on the bicycle yet but the children and I have had some lovely trips to the park. With the sun shining, a picnic packed and their legs going as fast as they can, laughing the whole time, it really can be the nicest of family days out.
I'm now looking forward to getting a bike rack and taking all our bikes on some more adventures with us around the country. But, we'll have to get Dave a bike too although I'm not sure he's will ever be quite as beautiful as mine.
I love having a bicycle back in my life and having one that is as iconic as the Olive and Orange ones makes getting out on my bike so much easier. There's something so summery about the bike and I can't wait to have a wicker basket on the front in the future!