*This is a paid post
Six and a half years ago I became a parent. The nine months before that I had focused on having a baby, getting to that point where our child was born. But, I hadn't thought about much else beyond that point.
I hadn't thought about having a new little person to look after, about how it would effect the relationship between Dave and I, or how having a baby would change me as a person. Everything had been about preparing to have a baby and not about preparing to be a parent.
Looking back at the 26 year old me, about to become a parent, I wish I could give myself a little talking to and a little bit of advice. So here's a letter to myself back then, and new parents everywhere:
Dear new Mums and Dads

Once you've had the baby make sure you look after yourself. Your body has been through so much and needs time to heal and find it's new normal. Your body will never be exactly the same again – after all, it has done something incredible.

Be prepared that those first few months after the baby is born could be really hard for your relationship. Once you're a parent your whole life has changed, as has your dynamic as a couple. You both have this new person to look after and care for. You have someone else to think about and it's only normal that everything else will get pushed aside. Those first months are hard. You have next to no sleep, you have a baby that needs you pretty much all day every day. But, you and your partner will get through it and you will find your way again – just make sure you give it time.

When your baby arrives you will feel like you have so much to do every day. There are nappy changes, feeds, winding and naps. You seem to be in an endless cycle of dirty nappies, washing tiny sleepsuits and mopping up baby sick from your shoulder. But, on top of that, theres still all the housework and life admin to do too. Don't try and do everything, just do what you can, ask for help – and accept it, and focus on nothing more than the end of each day. Those early days and weeks are a matter of survival. Just do the things you need to do and you will find your way.

Maternity leave goes so fast. It's a time that should be spent having baby cuddles, watching trashy TV and wearing pyjamas more than you care to admit. Have tea and cake dates with friends and enjoy those days. Before you know it maternity leave will be over.

And just as quickly as maternity leave passes, so do those baby days. Your baby may need rocking to sleep, they may need feeding to sleep and they may need you to hold them upright after every feed. But they won't need those things forever. Before you know it they will be walking, talking little people and you'll wonder where those baby days went. The days are long but the years really are so short.

Make the most of every day. Take lots and lots of photos. One day you will wonder whether your baby was ever that small – and you'll appreciate how far you have all come.

Much love

Donna
Being a new parent isn't easy. I know that I felt I was winging it most of the time and it was only when we had our second baby that I realised I had done ok – I knew more than I gave myself credit for. WaterWipes know parenting is stressful, especially for first time parents but with WaterWipes there is one less thing to worry about. WaterWipes are made with 99.9% water and 97% of Health Care Professionals believe that WaterWipes are suitable for use on the skin of newborn babies, making them a great change bag addition from day one.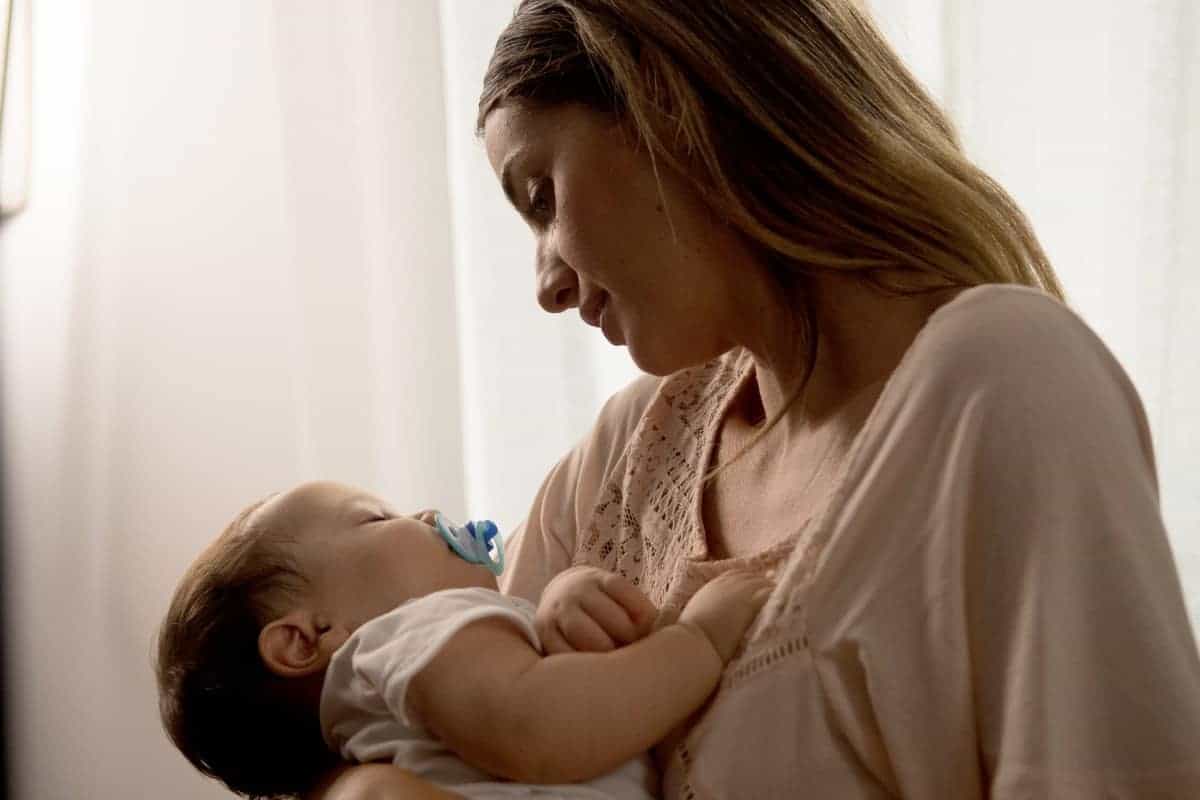 WaterWipes is launching its brand new TV commercial which highlights the joys and challenges of the journey of parenthood. It shows an honest, authentic and exhilarating look at parenthood – from apprehension to elation, from turbulence to pure bliss. It's an emotional rollercoaster that I could completely relate to and you can see it for yourself here:
WaterWipes have an RRP of £2.70 and you can find a full list of stockists here.