*This is a paid post
Over the years it has really been drummed into us to have a healthier lifestyle, eat the right things, eat the right amount and make sure we get our five a day. We all put so much thought into our diet but one thing I have never given much thought to is the diet of our pets.
Scrumbles recently got in touch to introduce us to their new range of ethical pet food and it got me thinking about what we feed Leia, the amount we feed her and whether she actually gets all the nutrients she needs.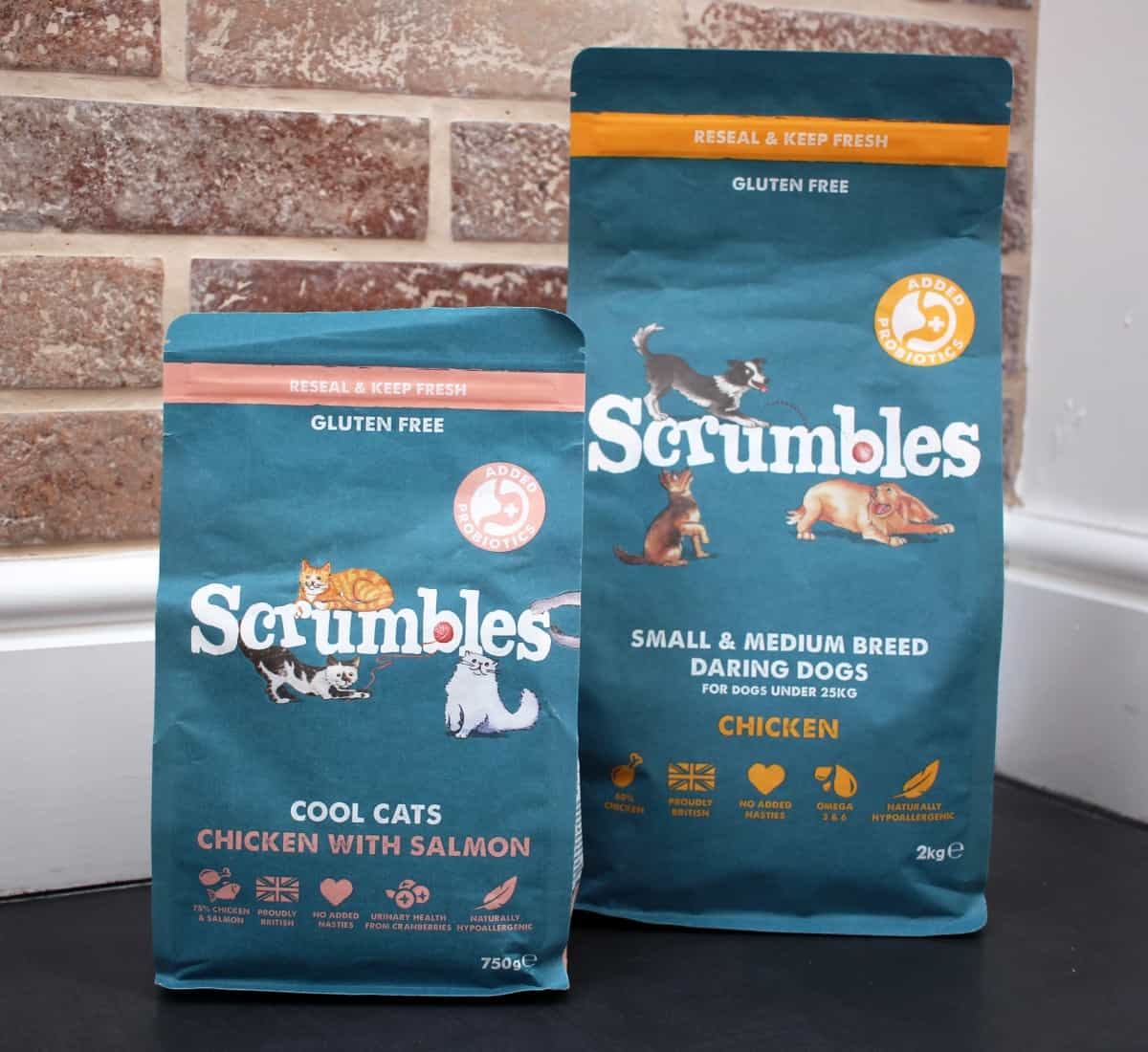 What is Scrumbles dry cat food like?
We started offering Leia Scrumbles Cat Food and she really enjoyed it straight away. The pieces are quite small compared to other dry food brands we've used in the past so they are easier for her to eat – and it never looks like she's working as hard to eat them as she used to with her previous food.
Scrumbles is a completely natural pet food with no nasties in it – the ingredients include all the essential amino acids and are packed with a blend of fresh and dried chicken but without added sugar or salt and they are lentil, pea and potato free too.
All of the recipes contain good digestible grains, brown rice and oats which give a nutritious source of dietary fibre to maintain intestinal health and it means they are gluten free too. Plus, Scrumbles have a whole range of pet food for cats, kittens, puppies and dogs.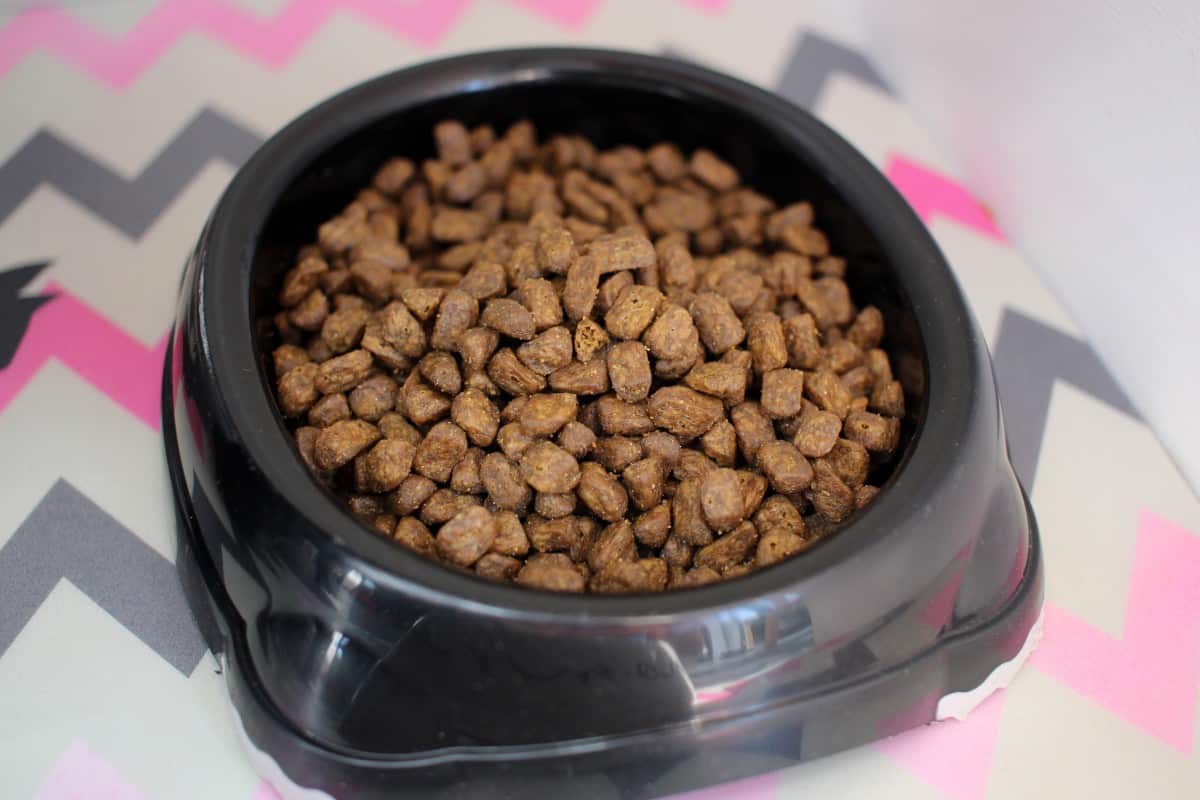 What makes the pet food so good?
The lovely people at Scrumbles have added probiotics to their recipes and they avoid common allergens like wheat, beef, pork, eggs and dairy which makes their pet food perfect for sensitive tummies.
It's nice to know when you buy a product like Scrumbles that the manufacturers have done all they can to create pet food that has your cat or dog's health as it's main priority. Scrumbles pet food is nutritious, ethical and affordable too – plus, Leia has given it a thumbs up as well.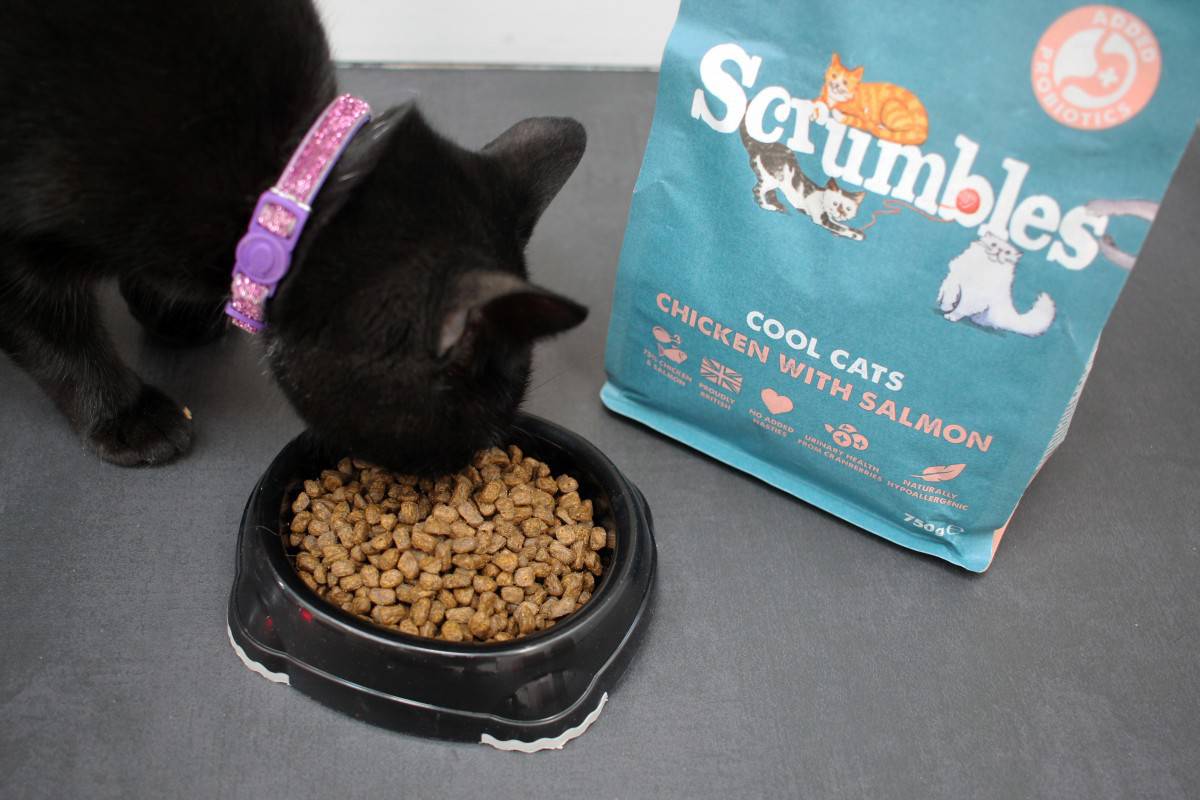 Leia really likes her new food from Scrumbles and I'm sure she would agree if she could speak herself! You can find out more about Scrumbles and see their full range of treats and cat and dog food over on their website.