*This is a paid post
At the start of this year we had our garden landscaped – a complete garden renovation – which completely changed our garden, made it into a much more family friendly space and turned into into an extension of the house – somewhere we were happy to spend time and relax.
But, since the work was finished the garden has been a complete blank canvas – apart from the addition of the children's play equipment. We hadn't had a chance to add any decorative accessories or put our own stamp on the garden. So when wilko challenged us to transform part of our garden using £100 of wilko products it seemed like the perfect time to add some character to our new outside space.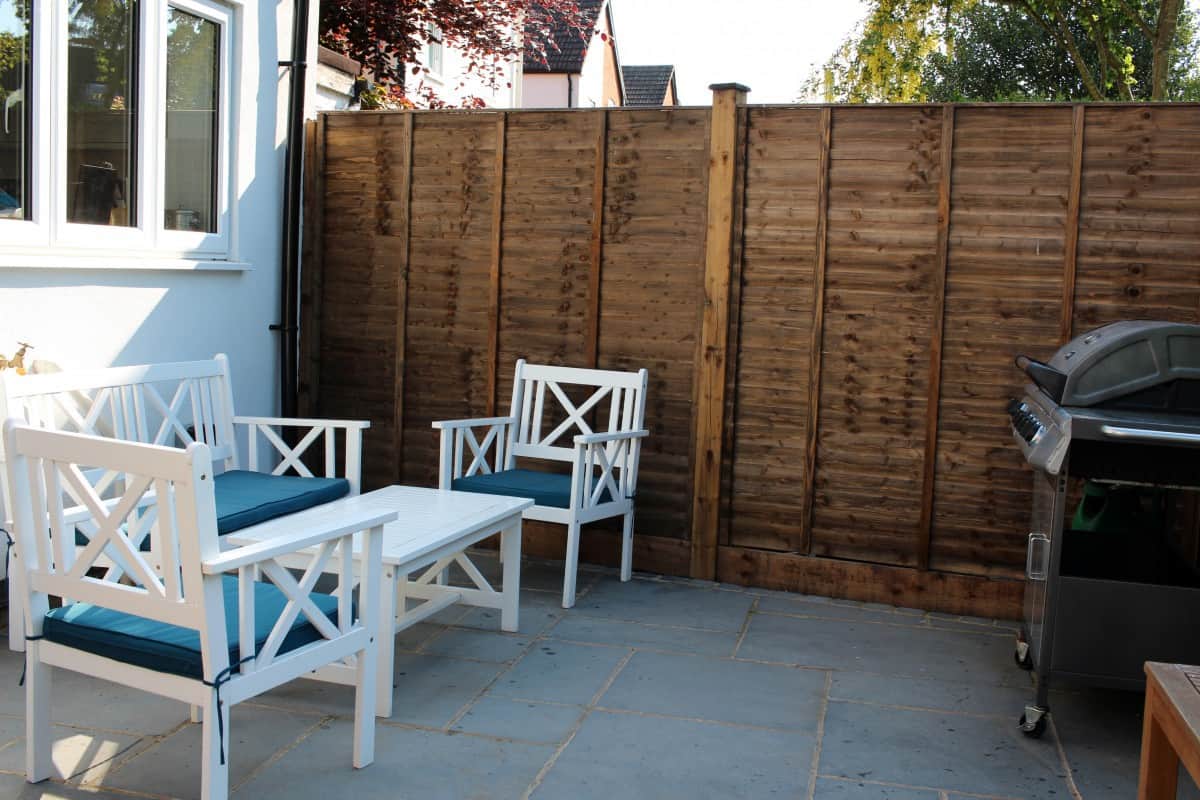 For the challenge I picked one half of our patio, somewhere with seating and the barbecue but nothing else. It's a space we use purely when we have garden parties and barbecues and somewhere that I felt could really do with some love and attention.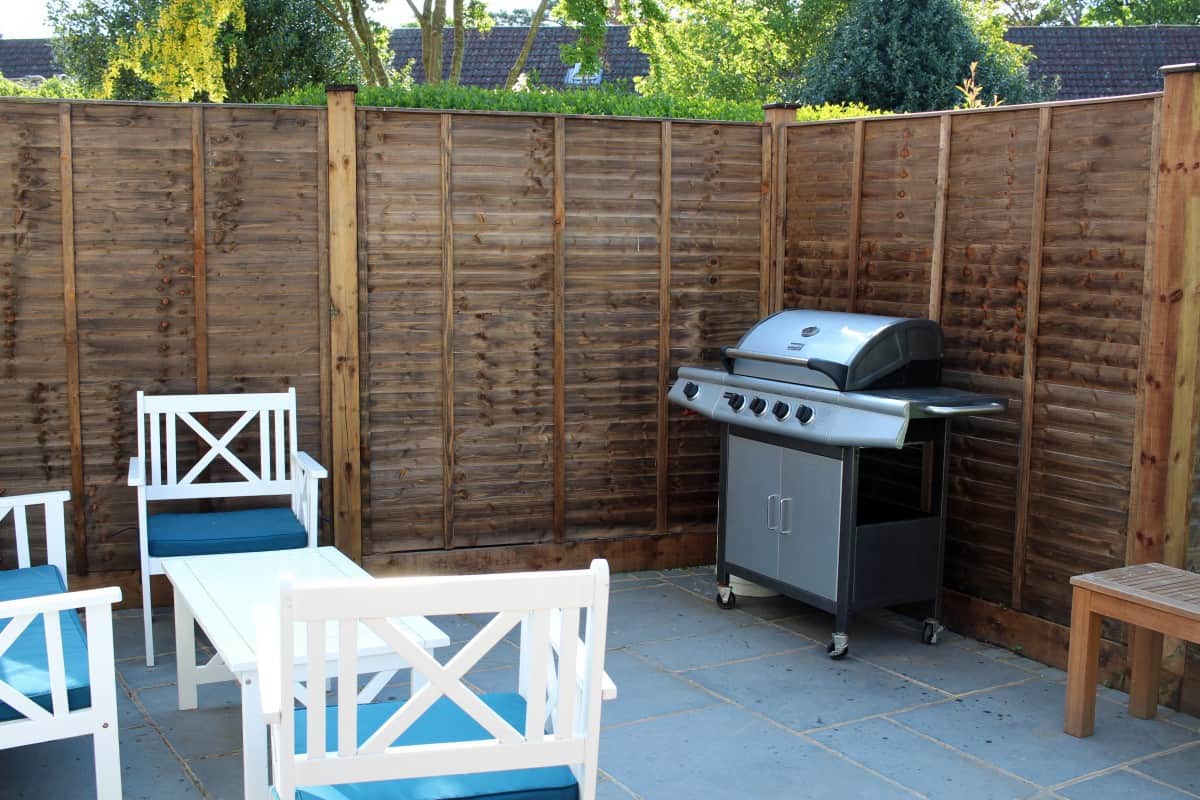 My first stage in the challenge was to scour the wilko website to look for the perfect pieces for our garden. I have always been a fan of wilko and love how on trend their products are – but at such affordable prices compared to other shops on the High Street. Plus, we have a wilko in our local town, making it such a convenient place to shop. But, until now, I have never really shopped in the garden section of wilko – and I was impressed with the variety of products on offer, from gardening equipment to plant pots and grow your own products through to cushions, lights and decorations. There was literally everything we could possibly have needed for our little garden project.
The products arrived really quickly and I immediately get to work updating the garden. Everything was so easy to unpack and use – with minimal packaging in most cases which is always great to see. I chose new cushions to make our seating area a little comfier and to add a splash of colour and I was pleased to see they were wipe clean too, making them such a practical choice for a family garden.
I also picked some bunting which had so many summery pictures on, working so well in an outside space and tying in nicely with the pink cushions. The bunting was easy to hang up and immediately made the outdoor space seem happier and more inviting.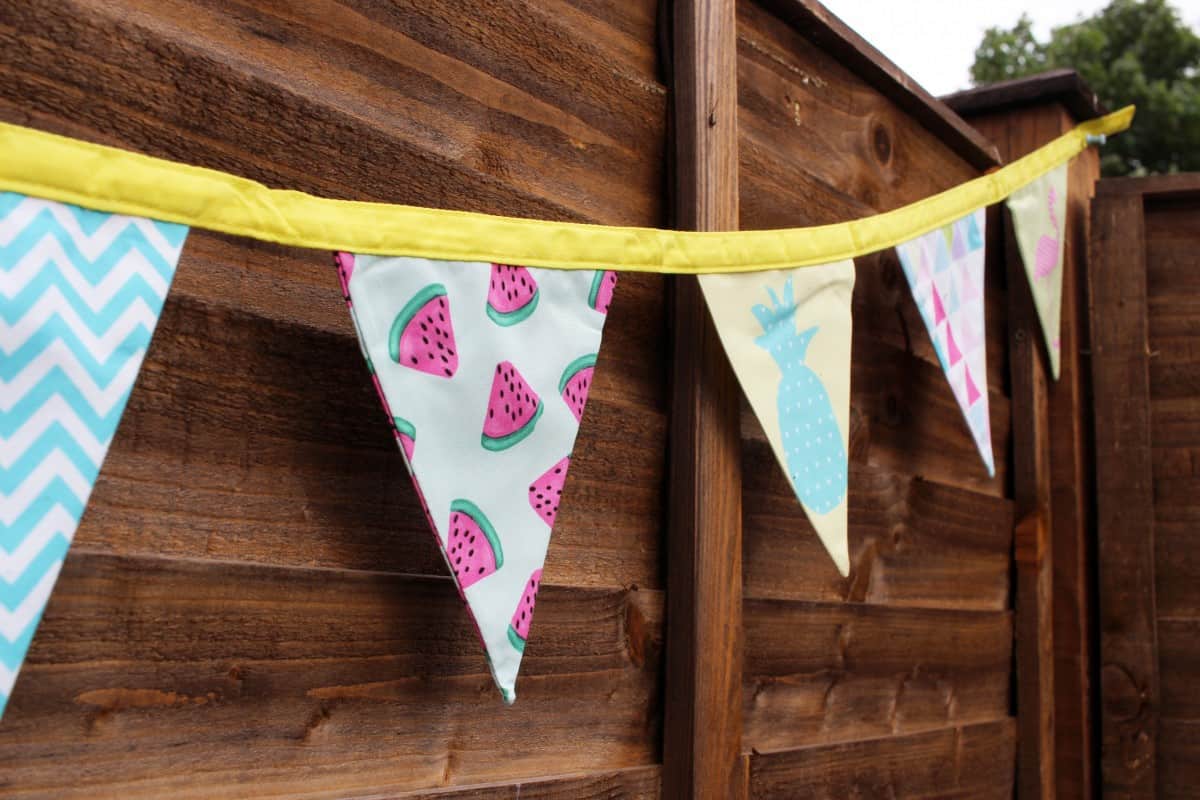 We also chose some solar lights to hang along the top of our fences which were super easy to install as they had a small solar panel on one end and a stake to anchor it into the ground. There was then enough extra wire to reach up to the top of the fence panels and the lights were really easy to hang – and lit up well at night after being in the sun all day. I love how easy solar lights are – they charge all day and come on automatically when it's dark and never need the batteries changing. For just £10 a set I think they are great value and really great quality too.
We then wanted to add some plants to the area to soften it slightly. We already had plants to use but invested in a Scheurich planter to re-home our Lupin plant and make it a bit of a feature in our seating area. We then bought some wilko blackboard effect herb pots – which come with seeds to grow your own herbs – but we used them to house our existing herb garden, making them a feature on our kitchen window ledge, and so accessible now to cook with.The herb growing kits were only £2 each and I think that is such great value – and the perfect addition to any family garden.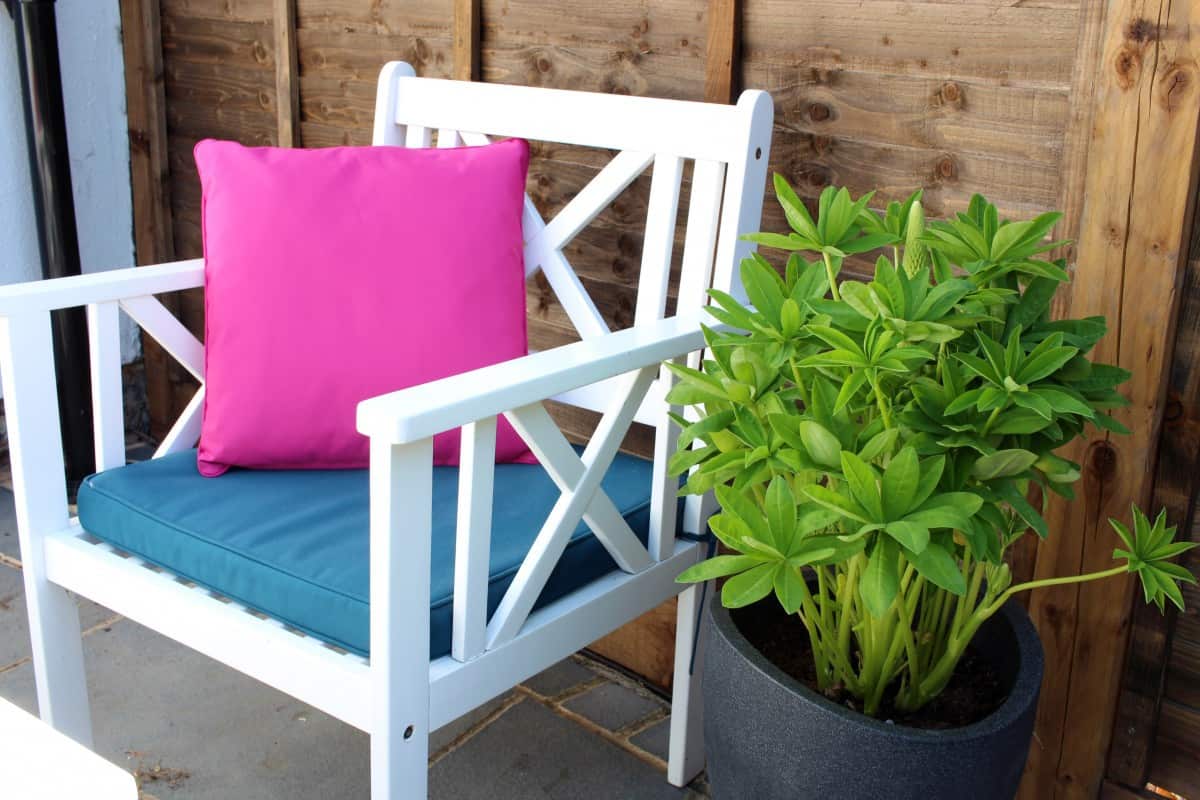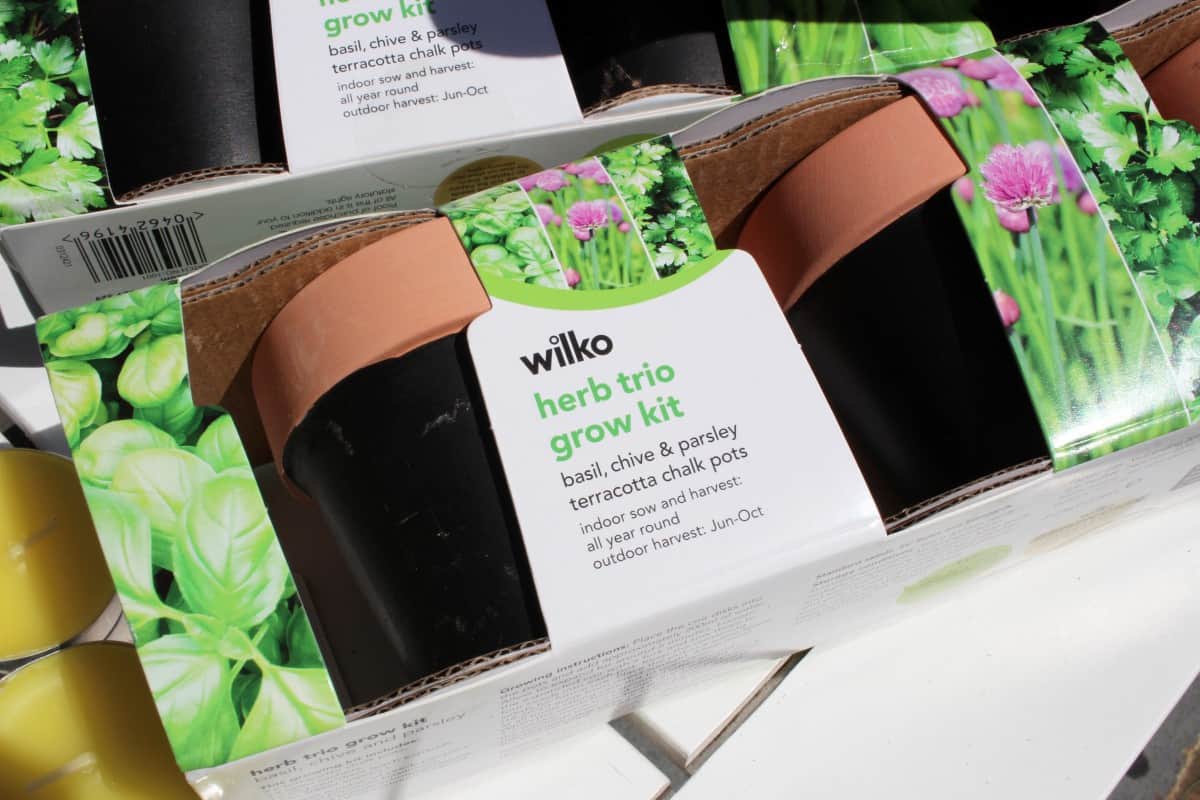 Every garden needs candles and we chose some black metal candle holders that would go well in any garden and some citronella candles to keep the flies and bees away. The candles are great as we can move them around the garden to where we need them and the holders give out a lovely light effect when the candles are burning too.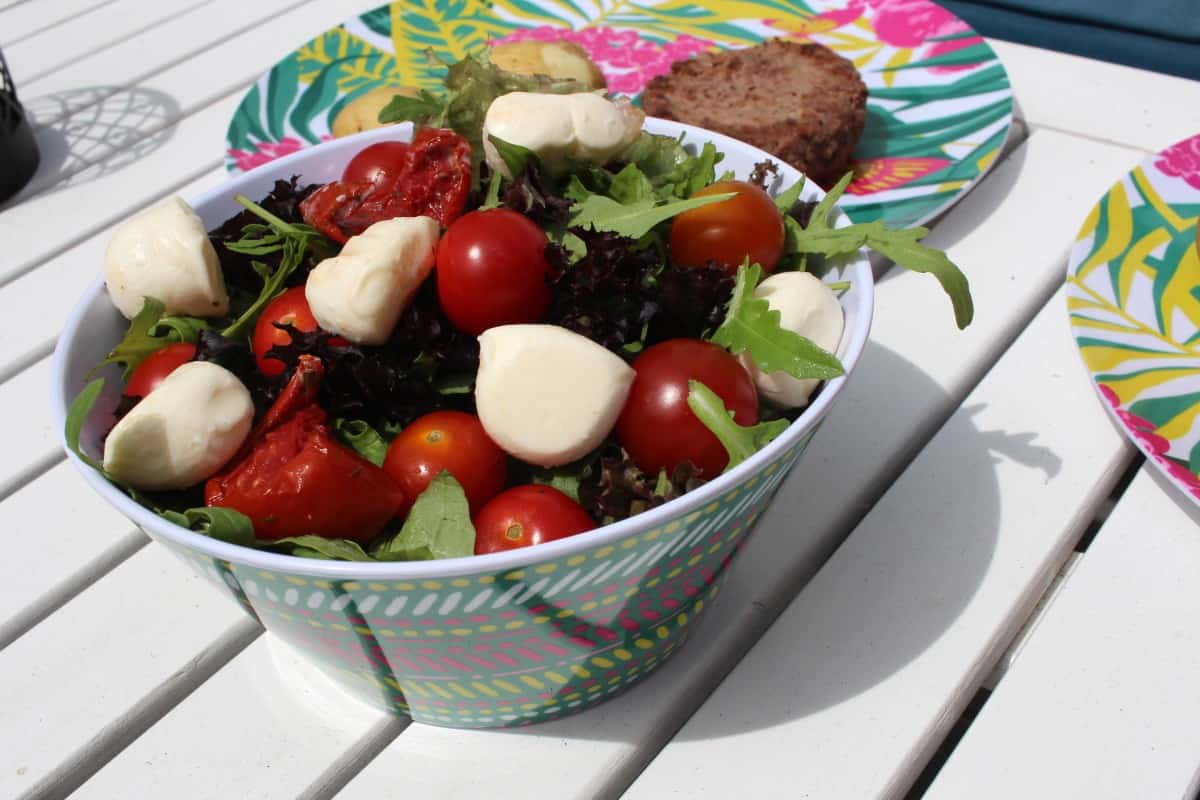 The last thing we bought to update the garden was a set of new melamine plates and bowls that are perfect for al fresco dining. They bring the colours of the garden together and look great on the table, almost inviting us to have a barbecue and stay outside as long as possible.
We're so pleased with the finished space and know that it will make spending time in the garden so much more enjoyable this summer. I'm impressed with how much you can get from wilko for £100, how good the quality is and how varied the product ranges are – having literally everything we need to update and enjoy our garden over the spring and summer.
We made a little video of our garden update too – showing you just how simple the whole process can be: