Disclosure: We were invited on this break for the purpose of this review however all opinions are my own.
Last weekend we travelled to Birmingham for my birthday weekend away and our annual trip to Drayton Manor. We were invited to stay at the Campanile Birmingham hotel and arrived to a warm welcome on Friday evening.
Who are Campanile?
Campanile are a French hotel chain with 17 hotels across the UK that offer affordable accomodation in key locations. Birmingham is just one of those. Located within easy access of the city centre, the Bullring Shopping Centre and all of Birmingham's attractions, it's recently undergone a big refurbishment which we were looking forward to experiencing for ourselves.
The hotel has plenty of free parking in the hotel car park if you're travelling by car although the hotel is also easily accessible by public transport from Birmingham City Centre, or the West Midlands.
What is the accomodation like at the city hotel Campanile Birmingham?
We were staying in adjoining rooms, one double room and one twin which make fantastic family rooms. Both were nice and clean and a really good size and having adjoining rooms isn't something I've ever experienced in a budget hotel before. It was the perfect set up for a family weekend away.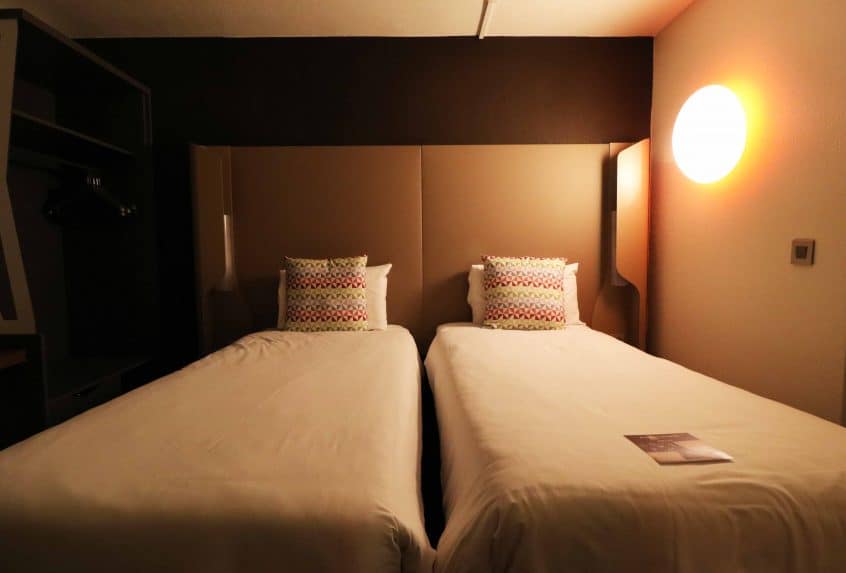 The rooms had a spare pillow in each room – although it was slightly odd that there weren't two spare pillows – tea and coffee making facilities and a single towel per person. A hand towel would have been appreciated but we ended up just using the bath towels to dry our hands on.
Each room also had a full length mirror with a hairdryer right next to it and plug sockets next to the bed. I immediately got the impression that Campanile are a brand that know what it's like to stay in a hotel, what you need and the little niggles that frustrate guests. I was really impressed with the facilities from such an affordable hotel chain.
Both our rooms had bathrooms – one with a bath and one with a spacious shower. There were toiletry dispensers next to the sink and in the shower and bath and along with this there was a general feeling of environmental awareness at the hotel – being prompted to reuse towels, no plastic toiletry or water bottles and recycled toilet paper. It's always really appreciated when hotels take steps like this.
What are the communal areas like at the hotel?
After we arrived we went to spend some time in the hotel lounge and were blown away by the style and decor of the building. It has a really upmarket, industrial feel to the lounge, restaurant and bar which you don't usually expect in a budget hotel.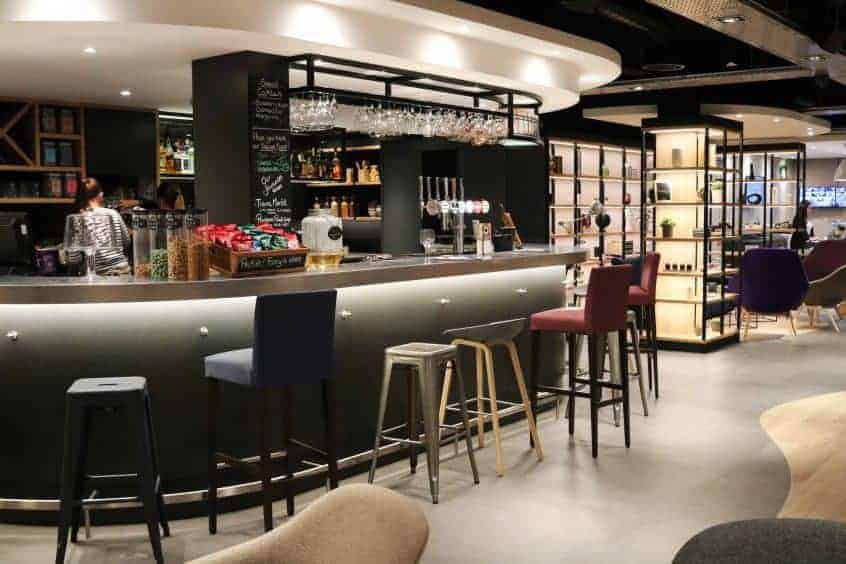 The lounge was a great place to relax and we enjoyed hot drinks and sharing platters whilst the children did some colouring, read books and played games. There was so much for the children to do – with so many activities freely available to them plus books and games dotted around for the grownups too. It felt like a real home from home and an environment welcoming guests to socialise and relax.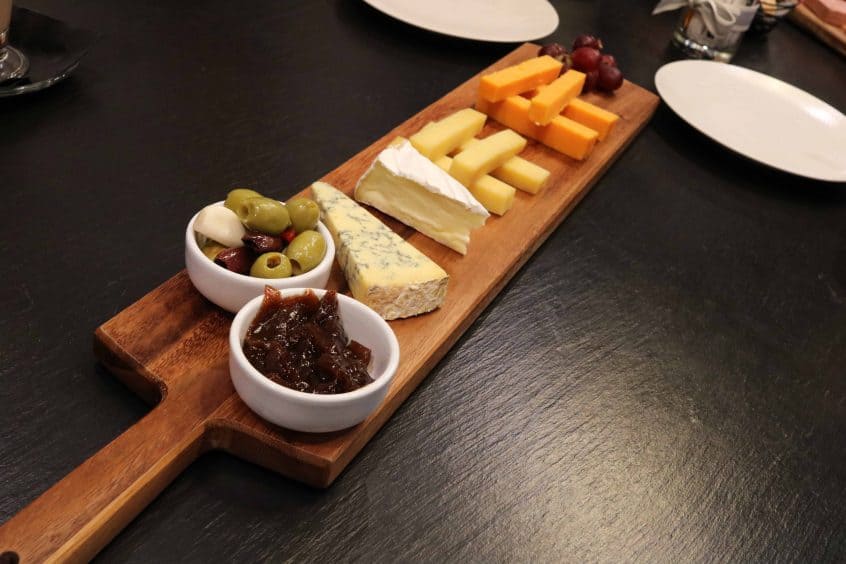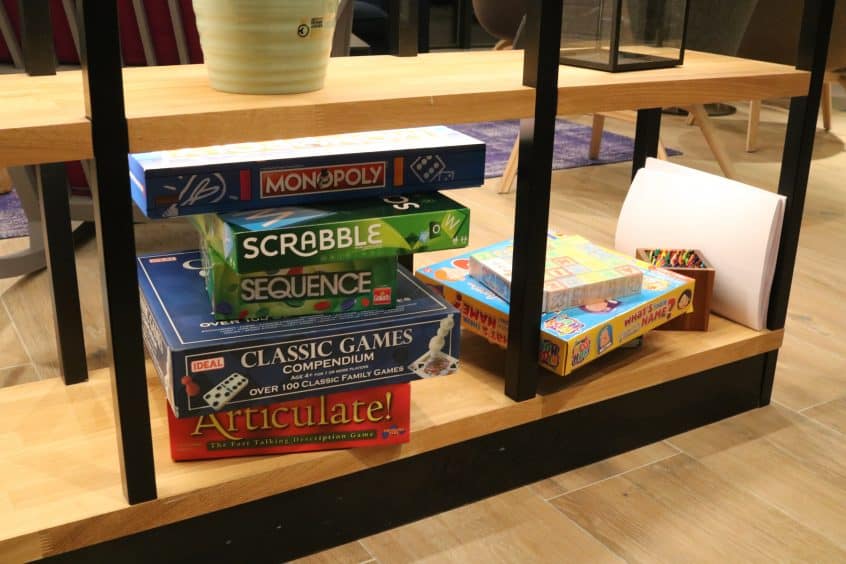 We slept well on our first night at the Campanile Birmingham hotel and were only disturbed slightly by other guests walking past our room and light being let in around the curtains. The location was surprisingly quiet and despite our room being right near the reception and communal areas as well as the lift there wasn't really any noise at all overnight. The beds were comfortable and the children slept really well too.
What is the food like at Campanile Birmingham?
Breakfast at the hotel is served in the restaurant and consists of a really lovely continental buffet – with fruit, cheese, cold meats, yogurt, cereals, pastries and bread. You also have the option of ordering a full english breakfast from the kitchen too. It was a really great way to start the day.
We spent Saturday at Drayton Manor which was less than half an hour from the hotel and had such a nice day. The breakfast and good night's sleep set us up for our big day out and we arrived back at the hotel in the evening ready to relax before dinner. The children had a game of table football on the way back to our room – which was completely free of charge too. A really lovely addition to the hotel.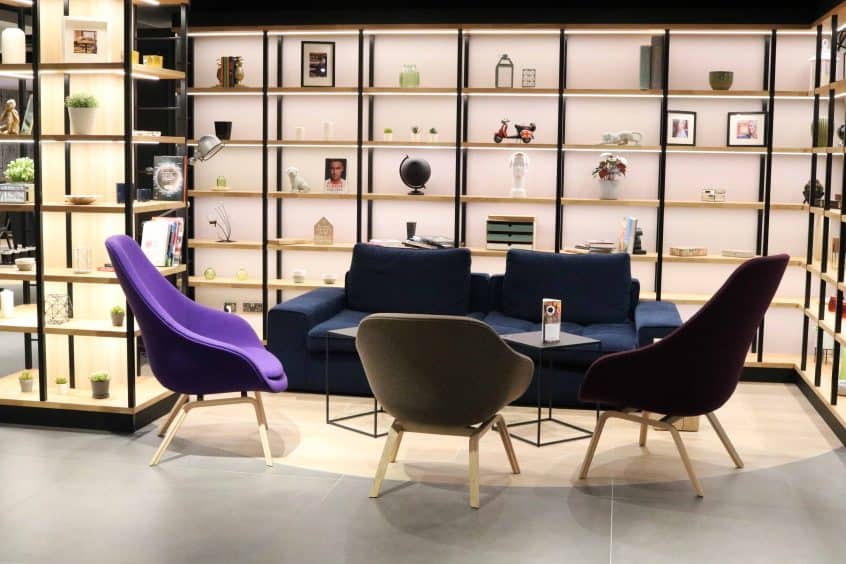 We had time to relax in our room before dinner and the children loved watching TV from the comfort of their bed. There was enough space for the four of us to relax without being on top of each other and the hotel felt really quiet during this time too.
We had dinner in the hotel restaurant. At weekends the restaurant at Campanile Birmingham offers a more limited menu than during the week but they have a specials menu too. The children had a choice of sausages and chips, fish goujons and chips or a smaller version of any adult main like pizzas with any sides that they wanted. Their meals also came with ice cream for dessert.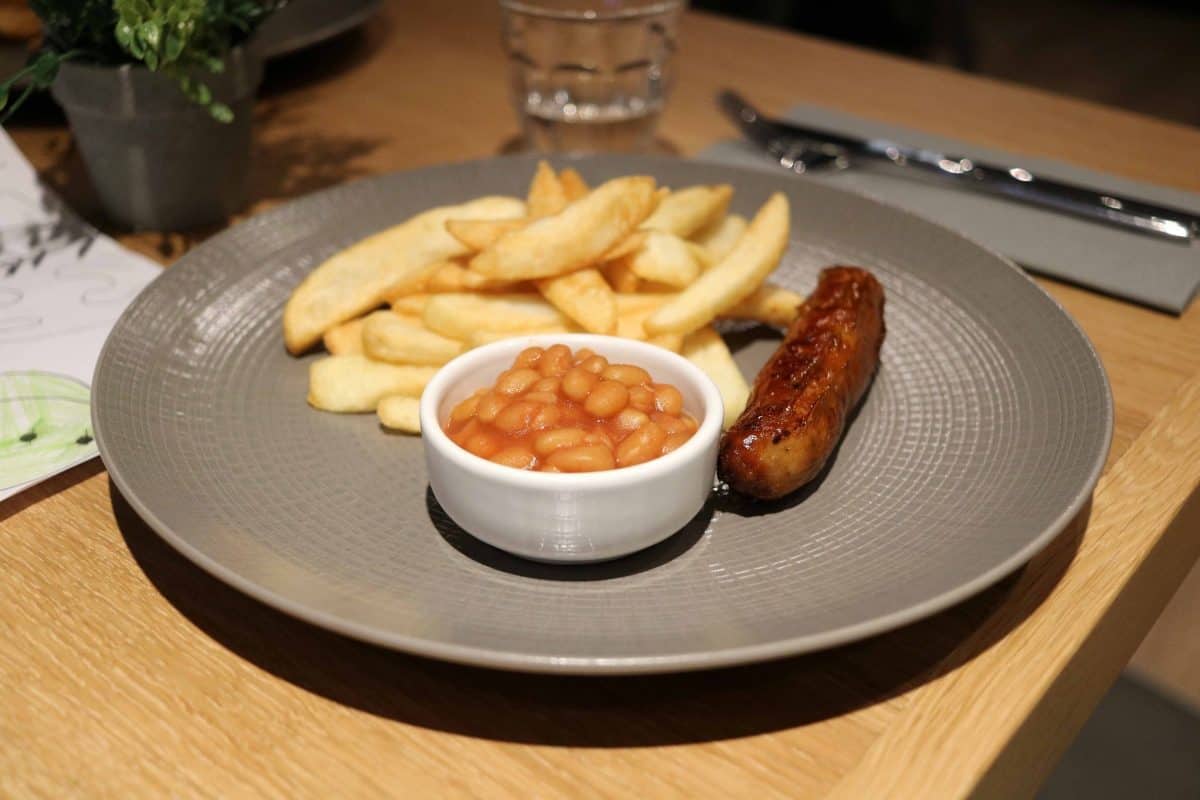 They both chose sausage and chips with beans which was a good portion size for them – and the chips were some of the nicest I have ever tasted. Dave had a burger for his main and I went for gammon and eggs – served with chips, mushrooms, tomatoes and beans.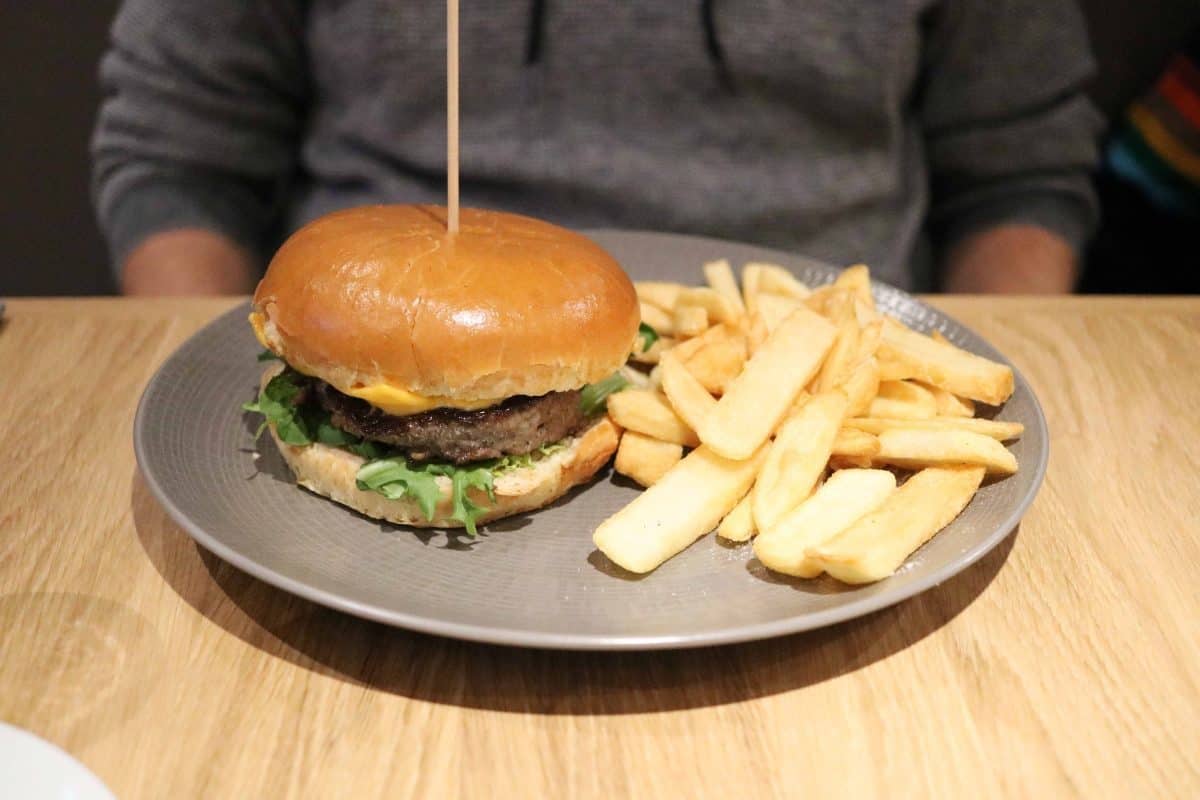 Our meals were so hearty and filling, wholesome food that was just what we needed after a long day out. The service was fantastic throughout our meal – actually, throughout our whole stay – and it was quite quick service too. During our meal the bar was quite busy with groups socialising but the restaurant was pretty quiet so we could just relax and enjoy our meal together.
For dessert Dave chose the Creme Brulee Cheesecake and I went for a Caramel Apple Tart. They were both really lovely, full of flavour and a really nice way to finish our meal.
Unfortunately our second night was quite disturbed. The children slept well but other guests were causing a disturbance in the corridor outside our room and it took staff until 1am to finally get them to leave the hotel. This did mean that we didn't sleep as well as we would have liked but we've found over the years that some hotel guests just don't have any consideration for anyone else and although we're quiet and respectful when moving around a hotel at night not everyone else is. Ultimately, those guests gave us a bad night's sleep rather than the hotel.
We had another lovely breakfast before checking out of the hotel. Sadly the awful weather stopped our plans for Sunday and we ended up heading home after checking out despite the hotel being so accesible for all of Birmingham's attractions.
What were our overall thoughts?
We had such a nice break at the Campanile Hotel Birmingham hotel and wouldn't hesitate to stay there again – or at another Campanile hotel – in the future. Compared to other hotels in the same price bracket Campanile offers so much more – the rooms were really comfortable and spacious, the communal areas were lovely and it felt like such a family friendly place to stay.
Campanile has rooms from just £39 this Autumn so you can enjoy a UK city break without breaking the bank. You can find out more over on their website.
For reference, the Campanile Birmingham check out time is 12:00 and the check in time is 14:00.