*This is a paid post
We love a good family meal – and love any excuse for a dinner party so when Whitby Seafoods asked us to have a 70's inspired meal I couldn't wait to do some research! I found out that most of my foodie loves started off in the 70's and are now classed as pretty retro! Fish and chips, black forest gateaux, quiche and so many of our typical meals – chilli, spaghetti bolognese and curries. I get the impression that the seventies were the first time British families embraced food from other cultures and I am so glad they did!
Because we were having a family meal with the children we decided to have a few different meal options to keep the children happy too. Our main starter was a Scampi Cocktail – inspired by a prawn cocktail but Scampi was also big in the seventies. We used Whitby Seafoods Scampi and even their recipe. This was the first time I'd made anything like a prawn cocktail and the first time I'd tried scampi too. It was a big success!
The children worked their way through a cheese and pineapple hedgehog that I added mini sausages too as well. I love a bit of a retro buffet and this would have made a great centrepiece in the seventies.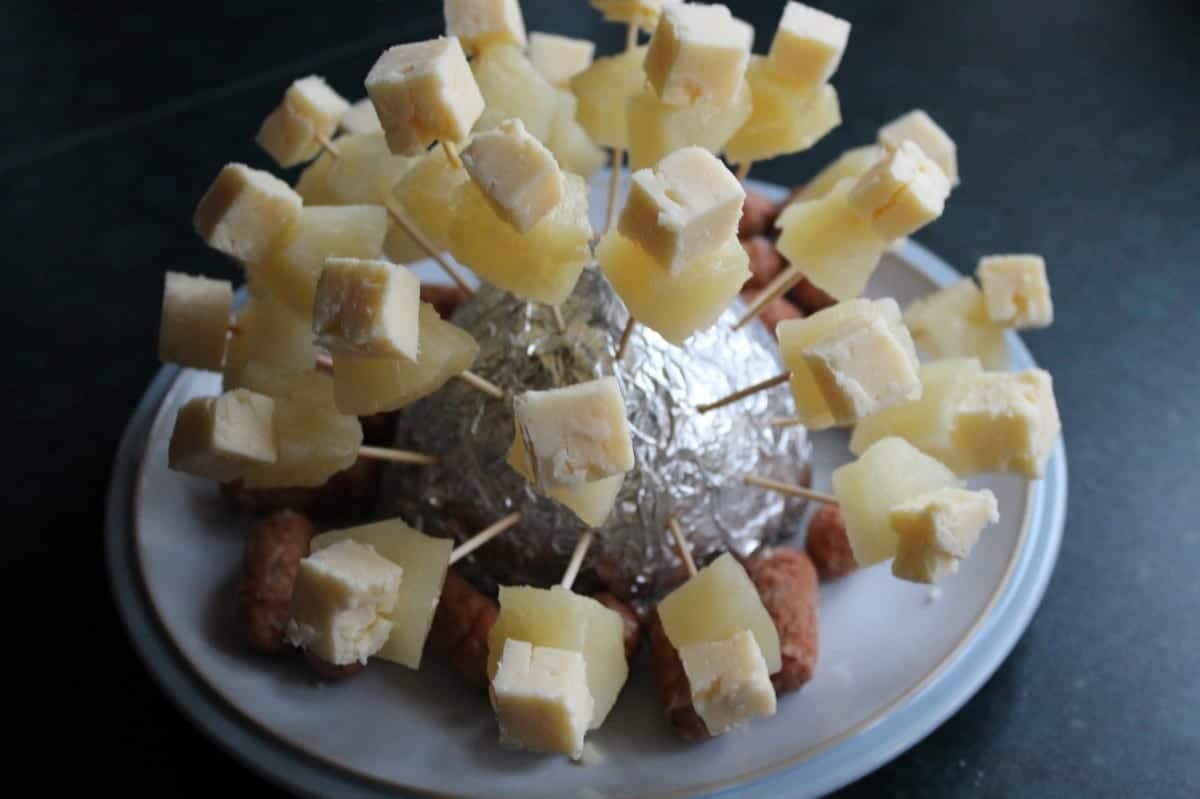 For mains we had a seventies classic, gammon, egg and chips. I would have added pineapple rings too but with the cheese and pineapple I thought it might be too much – although pineapple was huge in the seventies!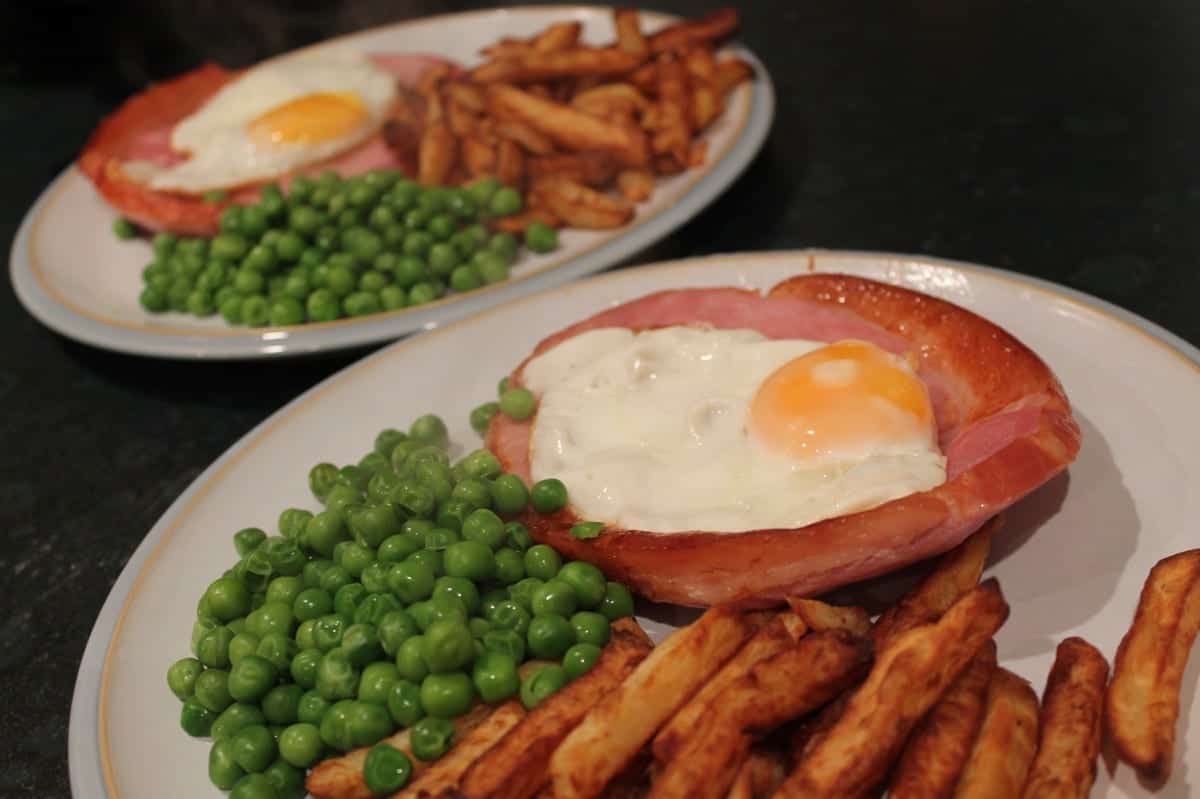 For dessert we chose two seventies classics – Lemon Meringue Pie and Arctic Roll – something I loved as a child! I do love a good pudding and these were a great combination for the whole family.
After dinner we settled down to watch Saturday Night Fever with a disco ball in the corner and a box of After Eights. I have a feeling we'll be embracing the food of previous decades again in the future. Having a seventies dinner was lovely and definitely not something you do every day!