*This is a paid post
After a separation, co-parenting and being forced to raise the children in two different homes can often leave you struggling to manage a complicated situation. Don't worry, it's possible to continue to be a great parent, all while ensuring the well-being of the children, as well as avoiding a breakdown.
Here's six ways to make co-parenting with your ex a success:
1. Remain in the same town
Deciding to co-parent with your ex is the best option for your kids, who need to see their two parents getting along in order to grow up happy and confident. However, living in two houses usually involves switching homes every few days/week and spending a fair bit of time in transit. It's important, therefore, that you and your ex remain in the same town, or at least nearby.
Children need stability, and maintaining their regular routines and habits – their school, friends, extracurricular activities – will help them to feel secure, as well as to better accept their new situation.
Living nearby will also allow your kids to enjoy interesting and fun activities, rather than spending most of their time in the car. Additionally, living close to your co-parent means that you won't waste so much money on things like petrol or bus tickets.
2. Make a co-parenting plan
Depending on your children's ages and personalities, you need to make an agreement with your co- parent about how to organise shared custody. It could be a week with Mum and a week with Dad, or two days with Mum, two days with Dad and then alternate the weekends with Mum or Dad. Your children need consistency. Therefore, their schedule needs to remain the same every week. It also must be adjusted from time to time when the kids grow up and their needs change.
3. The rules should be consistent
Living in two different houses doesn't mean that the rules are going to change. Keep the routine as it was before the separation with your ex. If you need to make some readjustments, that's fine. Just be sure to agree on a common set of rules for the two households with your co-parent. As mentioned above, children need structure and a routine. Bedtime, mealtimes, when to do their homework and when they can watch TV, as well as what chores they are expected to do: the rules need to remain the same, regardless of whether they are living with Mum or Dad.
4. Don't suffer in silence
Co-parenting after a separation or a divorce is complicated. There might be unresolved issues and feelings between you and your co-parent. However, for the well-being of your children, you should always keep your resentment to yourself and never show it to your children. Instead, talk about your emotions with your friends or a therapist, someone you feel confident opening up to. For your children's welfare, it's vital that you feel better and free yourself of any anger or bitterness.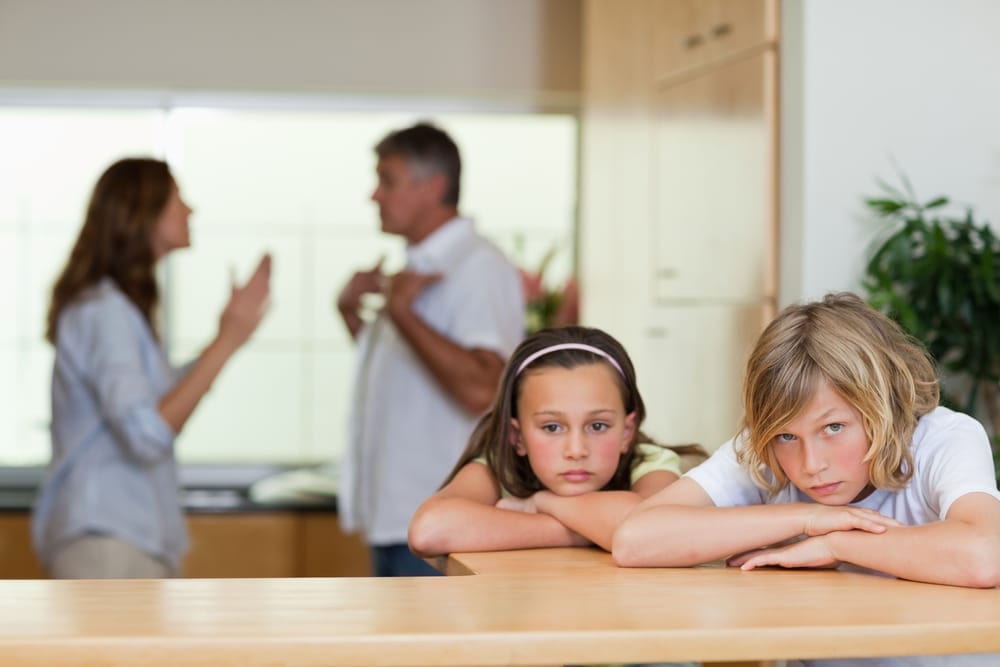 5. Try to understand things from your co-parent's perspective
After all the hurt and frustration that led to your separation, it's sometimes hard to understand things from your ex's point of view. Unfortunately, this lack of comprehension can create tension and anger. Try to put yourself in your co-parent's shoes in order to better understand their own feelings. They might be suffering from the absence of their kids too.
Communicate directly with him or her whenever you can, mainly about the children, but also about other stuff. Your kids will be pleased to see that their two parents are capable of having a discussion without screaming at each other. Don't forget that you are their role models.
6. Update and share as much as you can
With your children spending half of their time or so with your ex, you might feel that you're missing out on a lot of things. Your co-parent probably feels the same. It's important that you keep seeing each other regularly to talk about what's going on in your children's lives, for instance, school, their achievements or any problems that they may be having.
Also, why not take some pictures of things you do with the kids and then send them on to your co- parent? You will both feel more involved in their lives, which is important for your kids' welfare. They need to feel loved and secure.