As a family we eat a lot of chicken and we love the slow cooker so I thought I would round up our favourite chicken slow cooker dishes.
Chicken can be quite cheap – and a lot of recipes use chicken on the bone which is a lot cheaper that chicken breasts. It also stops the chicken drying out during the extended cooking process.
One of our favourite meals is Slow Cooker Sweet and Sour Chicken. It goes well with rice or noodles and you can add lots of vegetables in to really bulk it out. Plus, the sweet and sour flavours are always a winner with the children!
Another favourite is the Slow Cooker Chicken and Chorizo Casserole which uses chicken pieces – drumsticks or thighs. The chorizo gives it a nice warm and spicy flavour and it works well with potatoes or rice.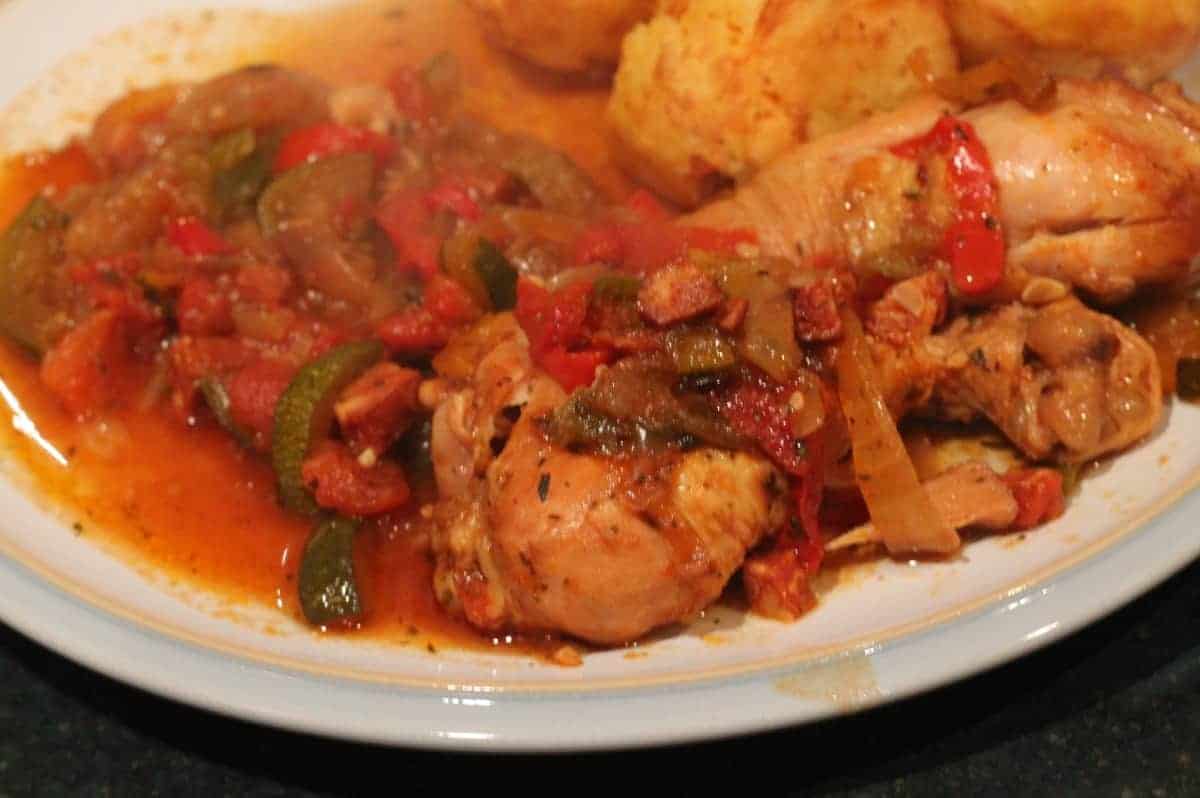 Our Slow Cooker Chicken Gumbo is another slightly spicy recipe that is full of vegetables and has a lovely moreish quality. I usually always get seconds! We serve this with rice but it can be enjoyed with crusty bread or potatoes.
The Slow Cooker Chicken & Haricot Bean Stew is a great one pot that you can cook by throwing everything in the slow cooker and it's ready when you are. Complete with new potatoes and lots of pulses it's the perfect no fuss meal that the whole family will enjoy.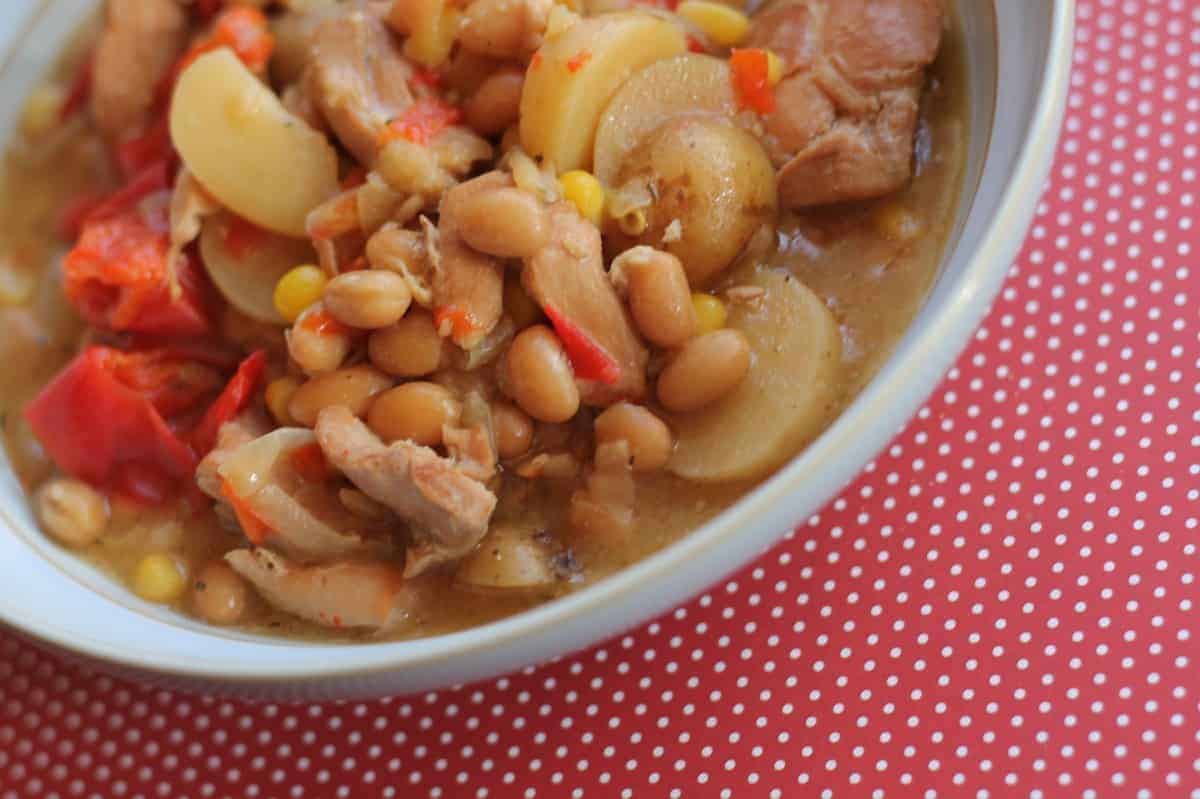 Another great one pot meal that all the family love is our Chicken & Sage Hot Pot. It's full of vegetables and can be served straight from the pot whenever you're ready for dinner.
Our Mustard Chicken & Bacon recipe is a really lovely moreish meal that is perfect for autumn and winter. It goes well with mash and as the meat is cooked and served on the bone it's so succulent and full of flavour.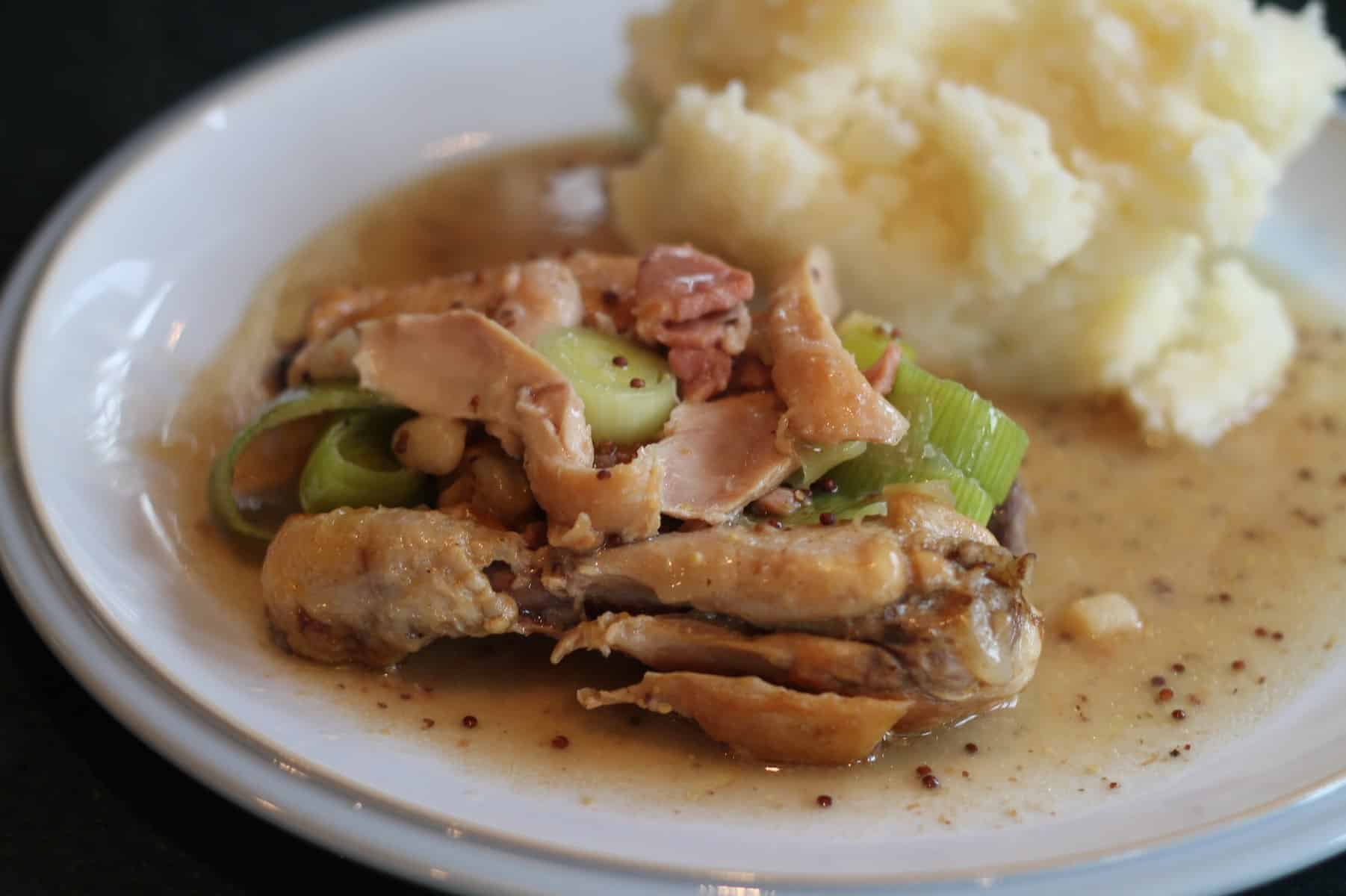 I hope this has given you some inspiration for more meals to cook in your slow cooker. I'm looking forward to cracking out mu slow cooker and cooking some more recipes as soon as I can – I'll share them with you when I do. For now, you can see all our recipes here.