I don't usually write wishlists for Birthdays, I always think it's nice to receive cards and gifts but I don't usually ask for them. But this year, as it's my 30th, I thought I'd put together a little list that may inspire other people looking for presents for their friends or family.
At the top of my wishlist at the moment is a fingerprint necklace. I would love a simple necklace with the children's fingerprints on individual charms and either a cord, leather or standard chain necklace. My favourite at the moment is this one from Precious Fingerprint Jewellery. I love the hearts, how they look layered and how it is unspoilt by writing – I know they're my children's fingerprints, I don't need their names on them.
I am lucky enough to have a Thomas Sabo bracelet that Hubby bought me for my Birthday a few years ago. I have collected charms for it for all the memorable events in my life since so a 30th charm would be lovely. They don't seem to do a specific 30 charm but they do a Libra or my October birthstone one – both of which are lovely.
I reviewed a Trollbeads bracelet recently and would love some more beads for it. I love the Trollbeads Glass Kits collections of beads that you can buy but so many of the individual beads are beautiful too. I love them all!
I'm not really into make up or perfume and stick to the same things every time but I do love Ghost perfume, especially the original one and always love to receive it as a gift – perfume is not something I would ever buy myself. There are so many Ghost fragrances out now since I started wearing the original one – when I was 16 – and I'd love to try them all eventually.
I last had a new watch for my 20th Birthday from Hubby and haven't worn one now since I was pregnant with LP – due to fat wrists! It would be lovely to now have a new watch and I've been looking at ones from Watches2u who have a great range but all I can decide on is a silver metal strap! Maybe I should make a new watch a ten year thing?!
Afternoon Tea would always make a great gift and our recent indulgent afternoon tea at Fawsley Hall has really given me the taste for it! There are so many lovely places locally for afternoon tea and one day I will visit them all! Pennyhill Park is somewhere near the top of my list but I'm not sure I could dress suitably for the occasion! An alternative would be Audleys Wood Hotel where Hubby and I got engaged.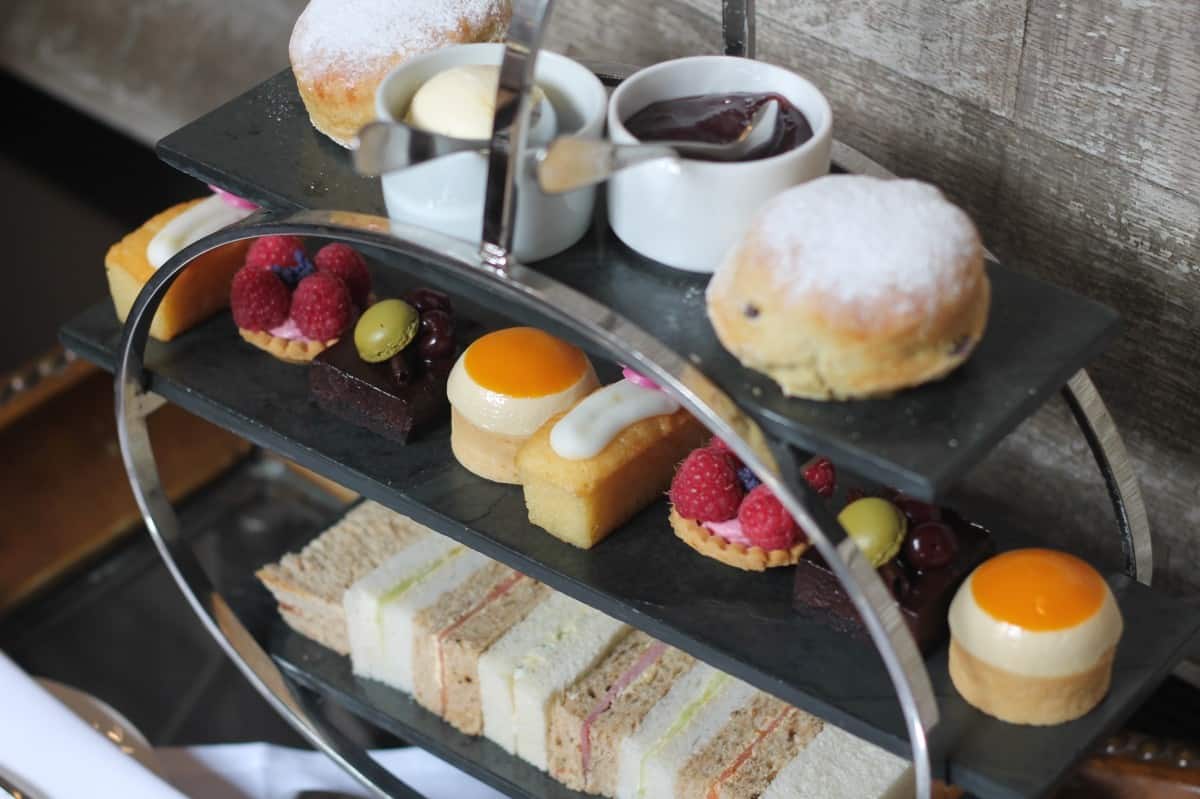 I may have said before that I collect Willow Tree ornaments and have quite a collection now, but there's always room for a few more! This one, Child's Touch, is my current favourite as it looks like Little Man and I.
Other than that, I don't think anyone could go wrong buying vouchers for shops like Not on The Highstreet or HomeSense – Something for everyone and just the kind of shop I love. I also have a bit of a Joe Browns obsession and could spend a small fortune on their website without trying very hard at all!