There's a little tag going around on social media at the moment where you share twenty facts about yourself that people may not know. It's a lovely way of getting to know people better and I shared mine over on Instagram a couple of weeks ago. But, following on from Toby Goes Bananas, I thought I'd share it as a blog post too for anyone that may not have seen the original post.
So here are twenty facts about me:
I met Hubby on the internet. I was 19 and doing a college project on the evolutionary theories of sexual attraction. He was 22 and working police shifts and we lived 30+ miles apart. We wouldn't have met if it weren't for the internet.
I always said I wouldn't get married or have children – I'd seen too many failed marriages through my childhood but then I met Hubby and changed my mind.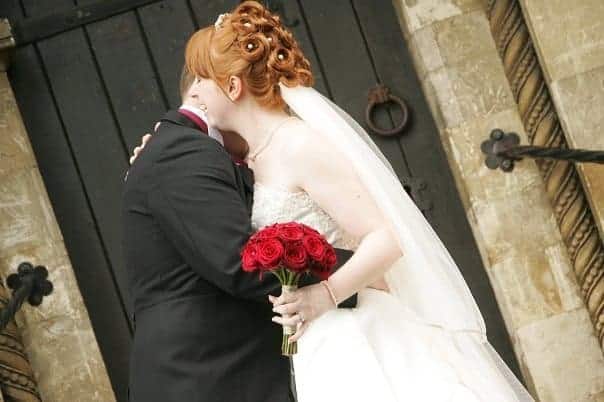 Both LP and Little Man were born at home in planned home births. They were amazing experiences and I am so glad I had the births that I had hoped for.
I got kicked out of home just after I turned 17. I didn't get to finish college or even contemplate going to university. Instead, I studied at the university of life and I am still learning.
I have only had two previous jobs – working for Woolworths and then HSBC. Now, I'm self employed and feel like I've found my true vocation.
I've always lived in homes with cats.
My first car was a purple Ford KA – and it took me four attempts to pass my driving test – and three to pass my theory!
I did a sky dive when I was 19 for the Big Issue. It was 3 weeks after meeting Hubby and he spent the day sat in a field with me watching idiots jump out of perfectly good planes. That's love.
I never learnt to swim and now can just about swim a width or two of a pool as long as I know I can touch the bottom or the side. Anything more than that I panic that I'll drown.
I had an operation on one of my eyes when I was 18 months old and then had to wear glasses and a patch over my good eye. I now have one long sighted and one short sighted eye as a result.
I went to school with Keira Knightley.
I love cold KFC. KFC that has been in the fridge all night.
Hubby had planned to propose to me on holiday in Tunisia – but we both ended up in hospital with food poisoning. He actually ended up proposing a few months later a little closer to home – in Hampshire.
Through my adult life my weight has fluctuated from a size 8 to a size 16. I am now a happy size 10/12
Up until about a year ago I thought I had size 7 feet. I'm actually an EU 40 which is more often a size 6.5. No wonder shoes that fit were so hard to find!
I had my belly pierced when I was 16 but took the bar out during my first pregnancy. I can still put a bar in it but will never wear it – no-one will be seeing that again!
My favourite food is nachos. I could eat them for starter and main and then have seconds instead of dessert. Chiquitos is my favourite restaurant for that very reason!
I love to garden but don't have the time very often.
The same goes for reading.
I hardly ever eat a meal without taking a photo of it first. I am definitely a child of the social media generation!
So there you have it, a little more about me. Feel free to share your own list of 20 Things if you feel like it – it was great to try and think of things that people may not know. What would be on your list?