Now that summer is behind us and we're very much into autumn I am trying to find ways to keep the kids and I entertained outdoors, whatever the weather. I came across Wild and Wonderful online and loved their brand immediately – their how emphasis is on being outdoors, exploring nature, going on adventures and having fun.
Wild and Wonderful sent us their Nature Bingo to review and I knew immediately that it would be something the children would love. It arrived beautifully packaged and once unwrapped I loved how natural it looked – it's one of the Seedling range of toys which all come in recycled packaging and are often wooden.
The Nature Bingo set includes four game boards and a pack of chalk. The game boards have nine images on that relate to leaves, flowers, insects and anything else you might find in the great outdoors. The idea is that the children can go nature spotting, crossing things off as they find them and aiming to get a line on their board.
We took Little Man out for the day and played Nature Bingo with him. Because he's only two and a half we didn't worry about the lines and instead just worked on spotting the things on his board. He loved it straight away and liked searching for a specific kind of leaf, an acorn and even a caterpillar. The game never got boring and kept his attention the whole time we were out.
Little Man loved having something to focus on when we were out and liked having his very own board to hold onto and cross things off on. Usually he isn't big enough for games but this was one that he could very much take part in.
Since then LP and Little Man have played Nature Bingo together and they really liked that their boards were different, having different things to look for. LP would help Little Man by trying to spot things on his board for him and she loved talking about the things we found – describing leaves and the colours of flowers.
LP and Little Man aren't quite at the stage where they understand competitions and the idea of winning and they are happy to just play along together but Nature Bingo is definitely a game that we can play indefinitely. We spend a lot of time at National Trust properties or out in the woods exploring and Nature Bingo is definitely something we'll be using regularly in the future. It doesn't just give the children something to do but it teaches them about nature in a fun way too.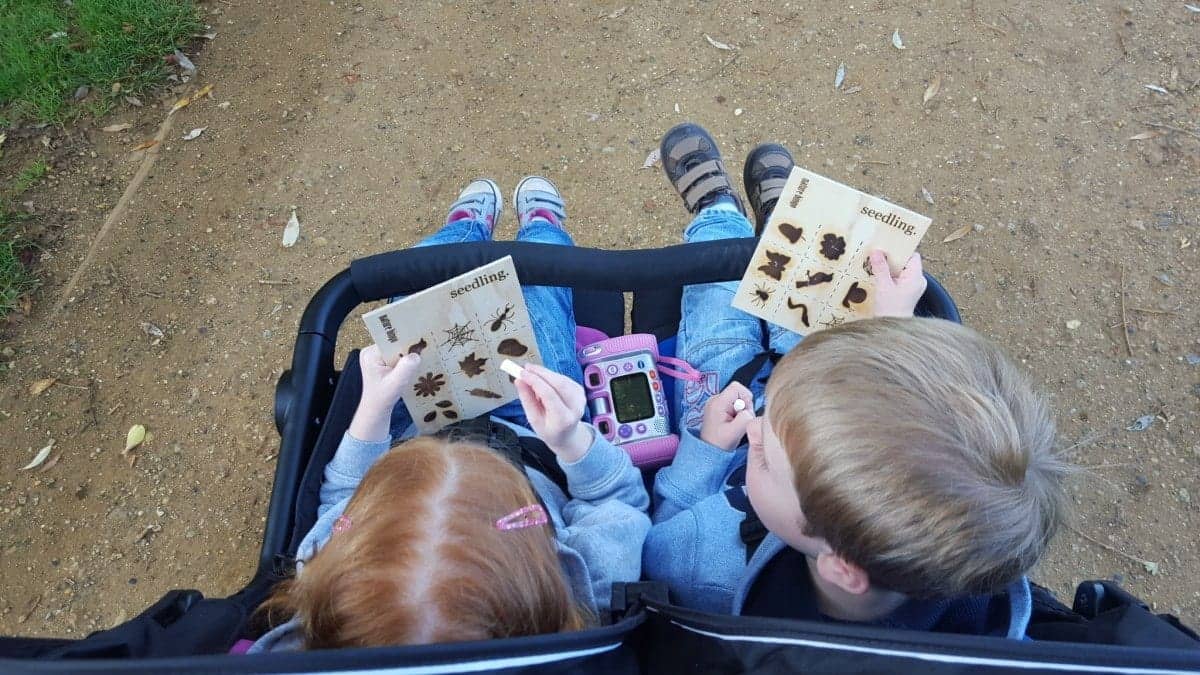 Wild and Wonderful have so many games, toys and even things for imaginative play that would make the outdoors such an exciting place to children – if they already love being outdoors then Wild and Wonderful products could make them love it even more.
Wild and Wonderful Nature Bingo has an RRP of £18.99

Disclosure: We were sent the above product for the purpose of this review however all opinions are my own.