A couple of weeks ago we had a break away at Center Parcs in Whinfell Forest, Cumbria. We chose this location as we have friends in Cumbria that we planned to stay with to extend our break and it's also a part of the country we hadn't yet seen much of – as it's so far away from us.
It took us literally all day to get to Center Parcs and we arrived just after 4pm. We picked up a grocery shop from a local supermarket on the way that we had pre-booked using a click and collect service and this is something I would recommend anyone do if having this sort of holiday – it can save you a lot of money even if just stocking up on basics and essentials.

We drove into Center Parcs and could immediately see why everyone raves about it – there was so much wildlife, amazing scenery and everything was built to fit into the landscape. The arrivals check in process took about twenty minutes, with cars in two lanes taking it in turns to drive into arrivals bays to be checked in, given wristbands, a sticker for the car and other information.
We then drove around the park to find our accommodation and at this point realised we were pretty far from the main Village Center but the ground looked pretty flat and there seemed to be a lot of walkways and shortcuts so I hoped the walk each day wouldn't be that bad.
Our lodge was a Woodland Lodge with three bedrooms on Moorland View. We parked outside to unload the car and immediately liked how compact everything was whilst still feeling spacious. The open plan living space was well designed with a blackboard for the children and doors onto a screened off patio area complete with barbecue.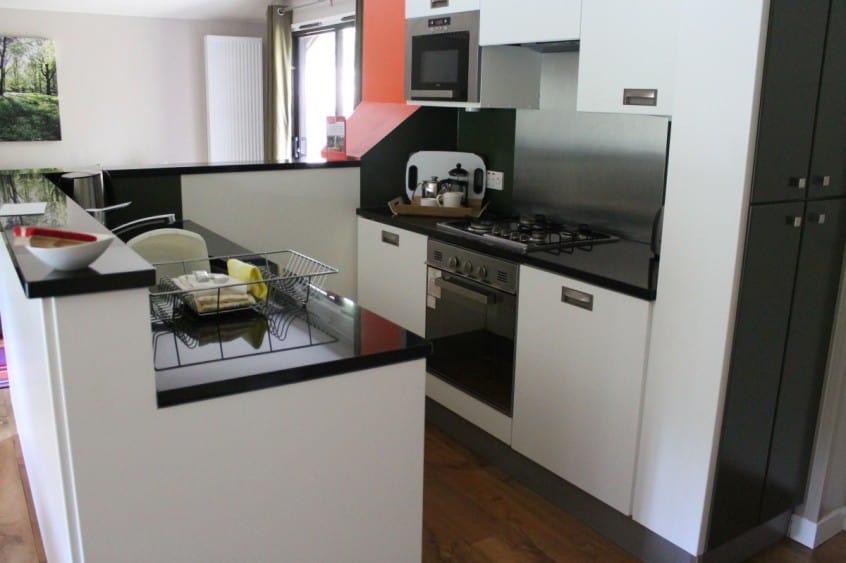 Each of the bedrooms were bright and airy with plenty of storage space as well as a dressing area and the lodge had a bathroom, shower room and also a separate toilet. There was also a quite large entrance area to keep the pushchair, coats and shoes. On top of that there was a highchair and cot included in the lodge – additions that we really appreciated. The whole lodge seemed really well thought out and we were happy with our home for the week.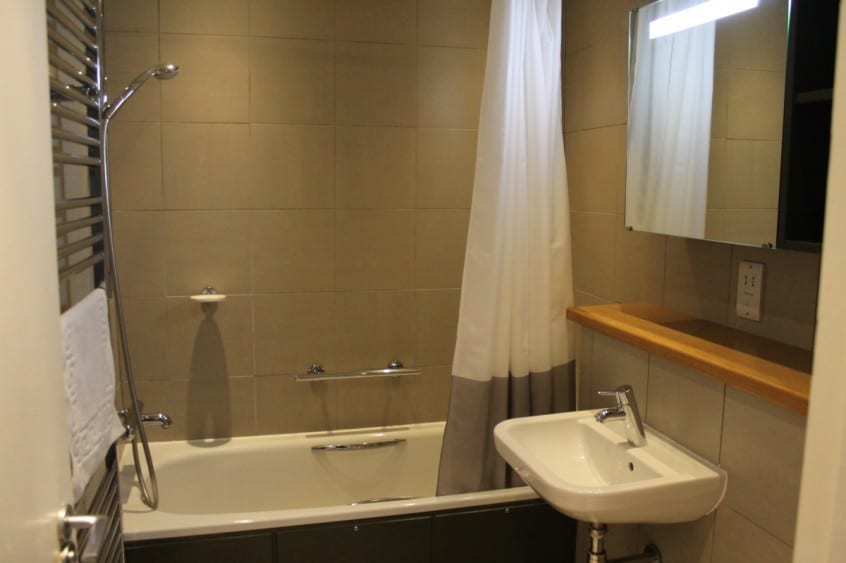 After Hubby had parked the car back in the car park – as Center Parcs is car free – we unpacked and went to explore straight away. Our lodge wasn't far from the Sports Center and we were impressed with the amount of activities on offer – although near enough everything had an extra cost. The outdoor play areas were big but did tend to get crowded due to being one of the only inclusive activities apart from swimming.
The Visitor Center was a longer walk from our lodge but still not that far, about fifteen minutes with the pushchair although a lot longer with the children on foot. The Visitor Center really is the main hub of the park with the Subtropical Swimming Paradise as well as a lot of shops and restaurants.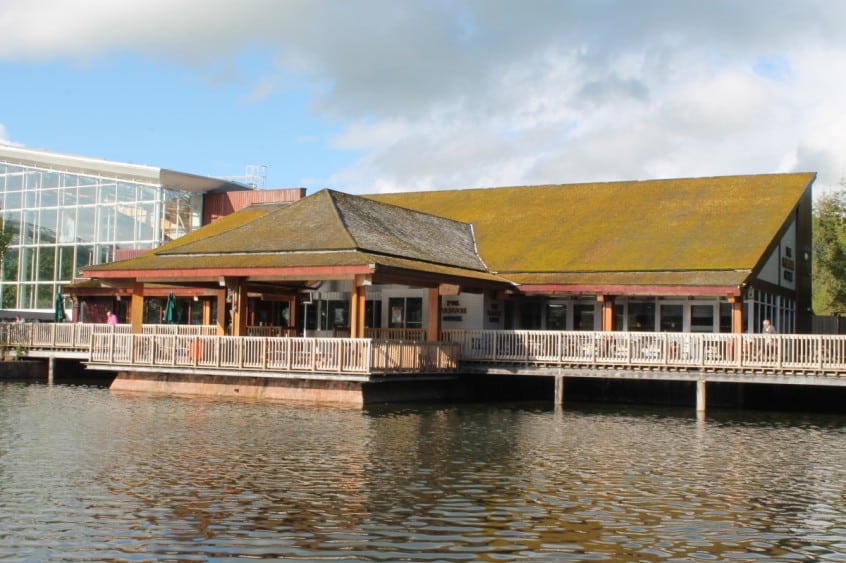 The Subtropical Swimming Paradise is really big with a lot of different areas for different abilities and a few areas dedicated to small children – one of which has slides and a splash zone too. There was also a jacuzzi for over 5's and water slides that were more for older children and adults. There was a lazy river section of rapids where non-swimmers had to be accompanied by an adult and also some slides where Hubby could take the children on with him – most of the swimming complex was aimed at families.
Although the Subtropical Swimming Paradise was a great space, with plenty of seating, a cafe, complimentary swimming aids for the children and a really good changing facilities I did feel it wasn't as amazing as I had thought it would be. Don't get me wrong, it was great. But it wasn't that great. It wasn't as big as I'd been expecting and it wasn't as tropical as I'd expected too. There's a lot of hype over the swimming at Center Parcs and for me it was a great place to spend a couple of hours with the kids but I couldn't imagine spending a whole day in there – even though it would easily cater for people to stay there for longer periods.
When we went for one day out from the park we realised how far away the car park is – if you're planning days out and have small children definitely take the pushchair with you. Next to the car park is also where you hire bikes and they seemed to have a lot of options available for every need and family size although obviously these do incur an extra charge.
Over the course of our week at Center Parcs we ate out a few times and there are a lot of restaurants on offer from bars or burger restaurants, to pub lunches, pancakes and chain restaurants. There is food for every appetite. We also had a Starbucks which I was surprised was the same price as our usual Starbucks at home and they even had Happy Hour offers. On the whole we had breakfast in our lodge and lunch either back there too or as a packed lunch and then dinner at a restaurant or in the lodge depending on how tired the children were.
On our last day the children went in the Tots Fun Zone for a two hour session at a cost of £4 per child. This was their sort of ideal activity with ride on cars, building blocks, soft play shapes, tents, tunnels and more where they were able to just do whatever they felt like for the time slot. Although I felt the cost was good value and comparable to the same sort of session at home I would have liked to see an indoor play area that was included in the holiday price. Although there are two large play areas outside and the Subtropical Swimming Paradise, there is nothing other than swimming to do on a rainy day without an extra charge.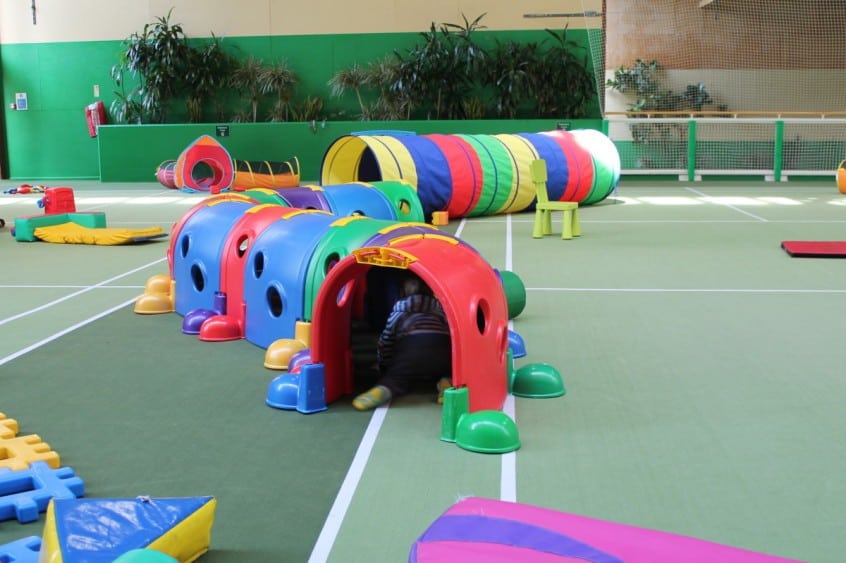 After five days in our Center Parcs lodge we did have some gripes with it. The TV options are terrible. I would expect a standard freeview service as you get with most other holidays but instead there were random TV channels, a few of which were showing the same thing and there were times of the day where we couldn't find a children's TV show – we brought DVDs with us and were glad that we had otherwise we would have had to rely on BBC iPlayer on our laptop. Although as the lodge didn't have wi-fi this would have been a problem too.
For me wi-fi is a bit of a given now. I expect it in hotels and the only place we have never had wi-fi was in a caravan where the main areas had wifi but the actual caravan didn't have it. Center Parcs is so much more than a caravan park and yet many of the lodges don't have wi-fi and you have to go to public areas to access it. This is something that for me I didn't even think to check when booking and yet it will make me check the finer details more carefully in future.
Also, the kitchen didn't have a frying pan or baking tray. Two things I would expect every self catering holiday to have. On top of this we cooked bacon and eggs one lunchtime and found at this point that the smoke alarms in the lodge were incredibly sensitive. The alarms ended up going off twice for a total of 30 minutes and we rang Guest Services who told us that all we could do was open the doors and windows to clear the air. Although the alarm went off a second time it's a concern that no-one checked whether we were ok or whether the lodge was burning down. On top of this we had to listen to a deafening alarm for half an hour with no way of turning it off as the alarms are mains wired. This is something that should definitely be rethought – even if it's just to check that people with consistently ringing alarms are actually safe.
We went to Center Parcs to have a break away and hoped we would be able to have a great family holiday without too much extra expense on top of the cost of the holiday. Was it possible? Well, yes it was. If you are looking for a break where you don't have to pay for much else once you're there then Center Parcs could be it. They have play areas and swimming to keep children entertained but they also make sure that you have to walk past every other activity to get to the inclusive ones. If you have older children they will see the different activities and will no doubt want to do them – and they're not the cheapest.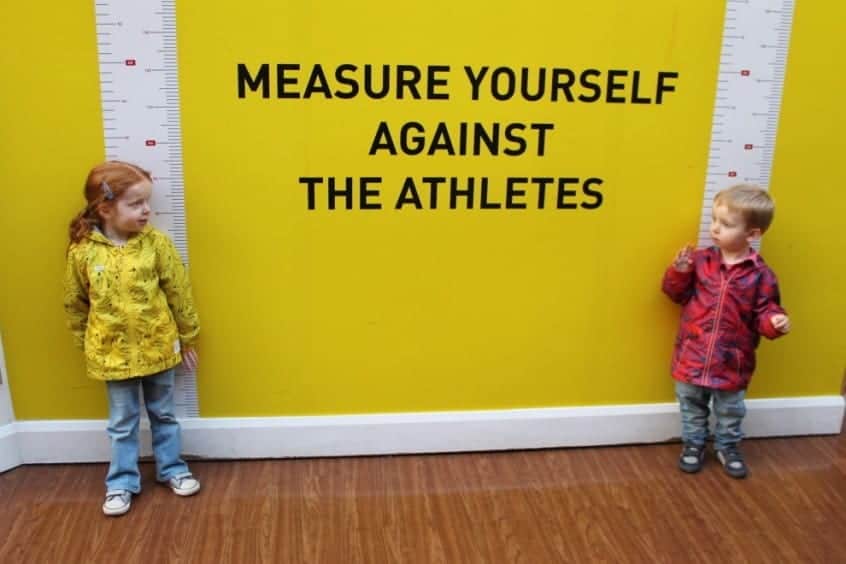 We paid around £400 for a four night break during term time and for me, having now had the break, it was a bargain. We had a really lovely family holiday, they children were thoroughly exhausted every night and they absolutely loved swimming each day – crying when it was time to leave. I would definitely stay at Center Parcs again in the future and hopefully when the children are older we'll have extra funds available for them to do some of the extra activities too. For us though, it was a great use of a week and fantastic quality time as a family.
Disclosure: We paid for this holiday ourselves, thought we'd write about it and as always all opinions are our own.