Last weekend we were invited to visit The Wandle Trail in Wandsworth for lunch. It's a lovely bar/restaurant on Wandsworth High Street, easily located for public transport and with a lot of parking nearby. We decided to make a day of it and headed to Battersea Park afterwards which wasn't far away at all.
It's easy to see that The Wandle Trail has been recently renovated and it looks wonderful. Really welcoming with nice decor and a black and gold theme that makes it look upmarket and a really nice place for lunch, dinner or just a drink and I imagine it's a great place to catch up with friends or spend a Friday night.
The staff were lovely and had details of our booking. Highchairs were available but Little Man decided he'd rather just sit on a grown up chair – he's growing too fast! The Wandle Trail had a really good drinks menu with many different brands of spirits and cocktails but as Hubby was driving and I don't often drink at lunch time we stuck to Diet Pepsi!
The food menu was really nice – I was expecting 'pub grub' but the menu suited the surroundings and I had trouble deciding what to have. Unfortunately though the children's menu is lacking with just fish and chips mentioned on the menu and the waitress mentioned the option of burger and chips too. It would have been nice to have another option that wasn't accompanied by chips – maybe a basic pasta dish?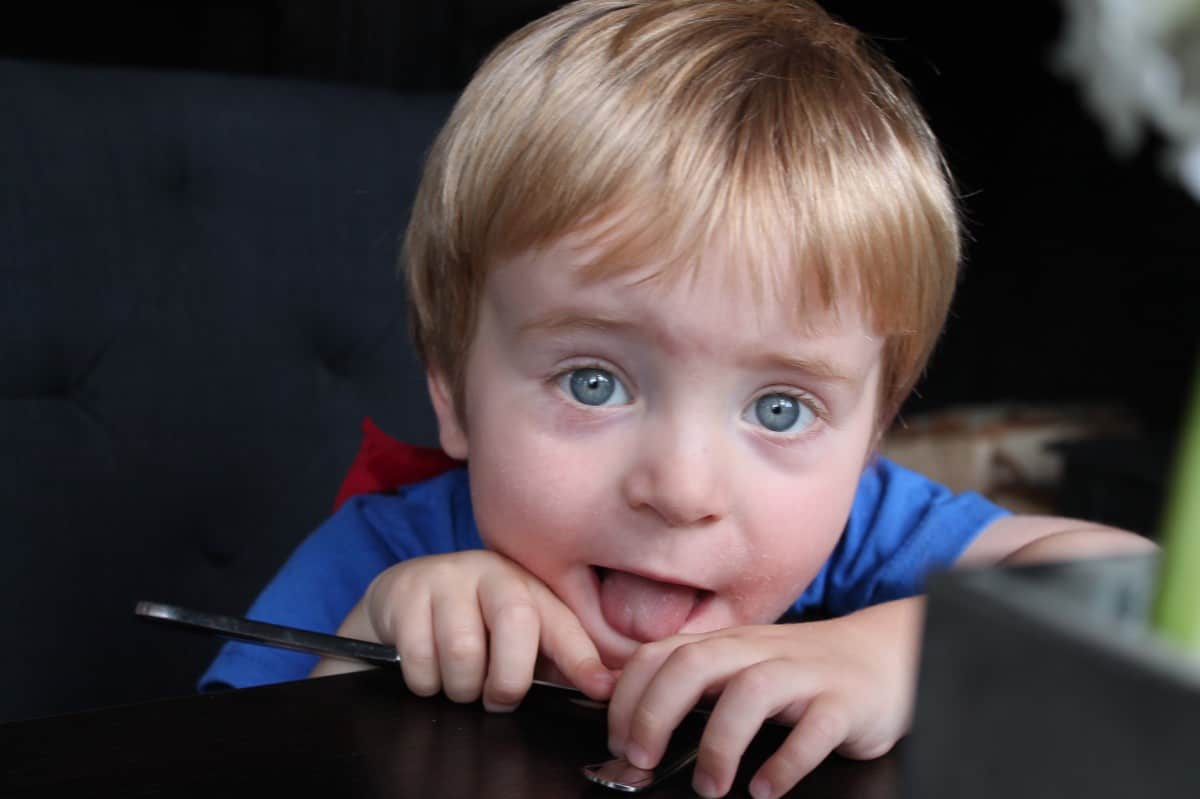 The food arrived in good time and Hubby's Super Ranch Burger looked amazing – he ended up having to share his onion rings with the kids! My Chicken Caesar Salad was really nice but a really big portion, not that I'm complaining!
The children's fish and chips were perfect – just like fish from the fish and chip shop! It couldn't have been better. The chips were lovely too the only criticism being that they were pre salted and I would have rather the children had unsalted ones.
We didn't have desserts as we were too full from our mains but the dessert menu looked lovely with chocolate brownie, toffee pudding or even a cheese board. The menu, although not very big, has something for everyone and a really good variety.
We had a lovely lunch at The Wandle Trail. The children enjoyed themselves and were made to feel welcome. The Wandle Trail also has a beer garden which would be lovely on sunny days. If you're in the area at lunch time or in the evening then definitely visit The Wandle Trail – it's worth going just for the lovely decor!
Disclosure: We were invited to The Wandle Trail for lunch however all opinions are my own.