I love baking and baking with LP isn't something I do enough of but it's something I am trying to do more often as she gets older. Sweetpea Pantry recently asked me to review their baking mixes and I knew this would prompt me to bake with LP.
Sweetpea Pantry offer bake at home mixes for cookies, pancakes, flapjacks and pizza bases all including super foods to give you and your children an extra helping of hidden goodness. All of Sweetpea Pantry's mixes include wholesome ingredients that you wouldn't always have in the cupboard and sugar is never in the top three ingredients.
We were sent Grainy Brainy Pancakes and Ginger Giggles to review and they arrived accompanied by a cute set of star shaped cookie cutters – I wonder if Sweetpea Pantry knew about my love of all things star shaped?!
Both mixes had simple instructions on the box and only needed wet ingredients adding to the mixture – butter, honey/syrup and egg white with the Ginger Giggles and egg and milk were added to the Grainy Brainy Pancakes. Both were easy to make and LP loved helping – She mainly did the mixing and the cookie cutting!
The Grainy Brainy Pancakes turned out perfectly – They had a really wholesome flavour like the brown version of traditional pancakes. You can make thin pancakes or thicker ones so we made thick drop scones and the children loved them! Hubby and I prefered them drizzled with maple syrup but either way they were lovely and different to anything we'd make usually. The Sweetpea Pantry mix made 20 generous drop scones.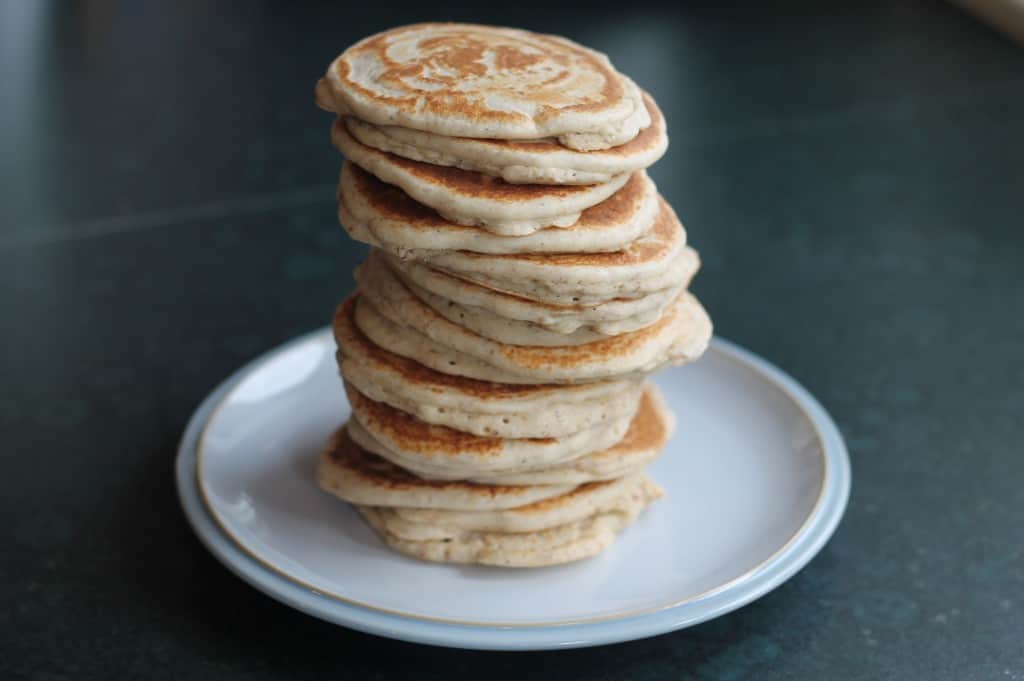 The Ginger Giggles are designed to be cut into whatever shape you like and the dough is easy to roll and cut. The star cutters were perfect for the job and the mix made A LOT of cookies, more than I would make in one batch usually. The finished cookies tasted lovely, obviously ginger spiced and moreish. The mix would make great gingerbread people but shapes are perfect too! Hubby came to the conclusion that Ginger Giggles are great for dunking!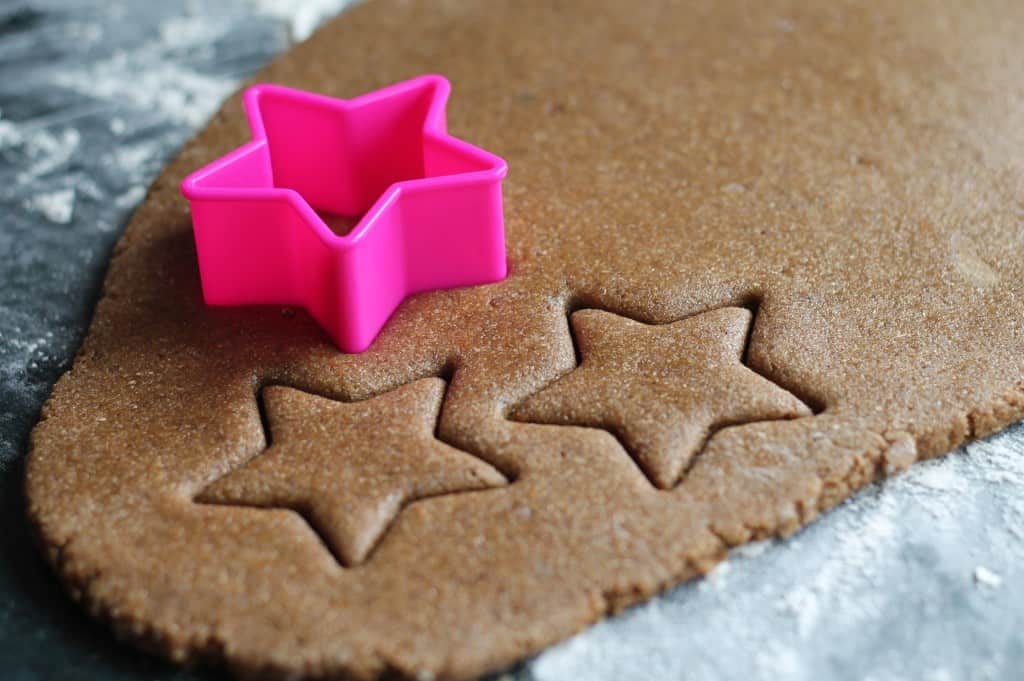 We really love the Sweetpea Pantry mixes and were pleased to find out that they do a subscription service – Baking mixes by post each month! How cool is that?! The thought of having a baking mix through the letterbox once a month to bake with LP is amazing – It would inspire us to bake regularly and is such a great idea, something I would definitely buy as a gift in the future.
Disclosure: We were sent the above products for the purpose of this review however all opinions are my own.