One of the first sets of books LP had was her Little Miss box set. They are books that we have enjoyed hugely over the last couple of years and when we were offered the Mr Men – My Complete Collection to review I knew LP would love it.
The Mr Men box set contains 47 books in one beautiful boxed collection. Each book features one of the familiar characters – many of which LP has already been introduced to from their brief appearances in her Little Miss books. When the books are in the correct order in the presentation box they show 'My Mr Men Library' written across the spines. Each book is numbered to help you keep them in the right order too.
I am a sucker for a nice box set of books, I love things to look nice on the shelf but more importantly I love the fact that if we enjoy one book then there are more books that we can then enjoy afterwards. LP really enjoys these books, the stories are just the right length to hold her concentration and there are pictures on every double page.
The Mr Men – My Complete Collection set of books would make a great gift for any age child – LP received the Little Miss collection for her first Christmas when she was 4 months old! They are books that will be enjoyed for years to come and ones that parents and grandparents would be familiar with. Our new set of books are now sitting in pride of place in LP's room but they are taken down at bedtimes and read together.
The Mr Men – My Complete Collection has an RRP of £117.50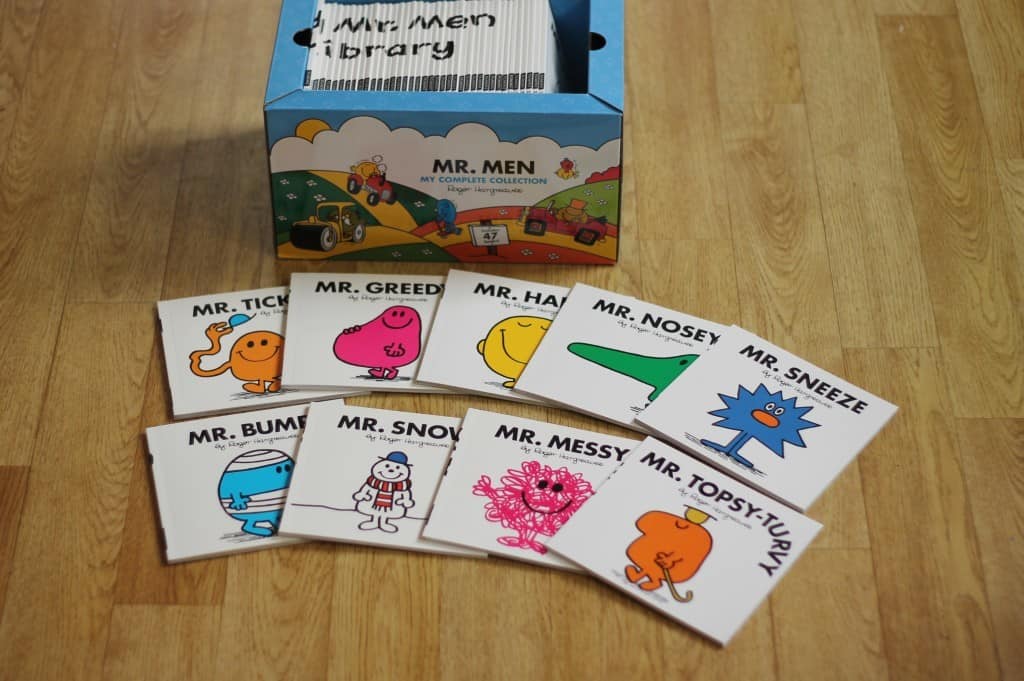 Disclosure: We were sent the above books free of charge for the purpose of this review however all opinions are our own.