Our latest Meadow Kids review is something that I think I was more excited than the kids to receive – Dressing Up Bath Stickers! The set comes in a handy plastic storage bag which contains two people, a dog and lots of clothes and accessories all made out of foam.
The Dressing Up Bath Stickers set is such a different bath toy. Each foam sticker attaches to the side of the bath easily when wet and you can layer clothes and accessories onto the characters and even use them to play out stories. The clothing and accessory options cover all seasons and although the two characters are wearing pink and blue underwear you could easily dress them as both girls or both boys so a very versatile toy.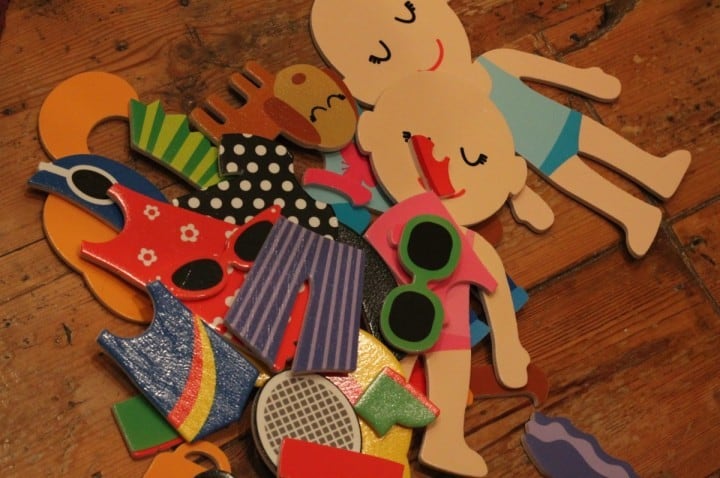 LP, and even LM, have loved playing with this toy. It adds another dimension to bath time and gives them something completely different to play with – not plastic or rubber in sight! LM loved trying to pick out specific outfits but Little Man was just excited when he managed to stick the pieces to the side of the bath!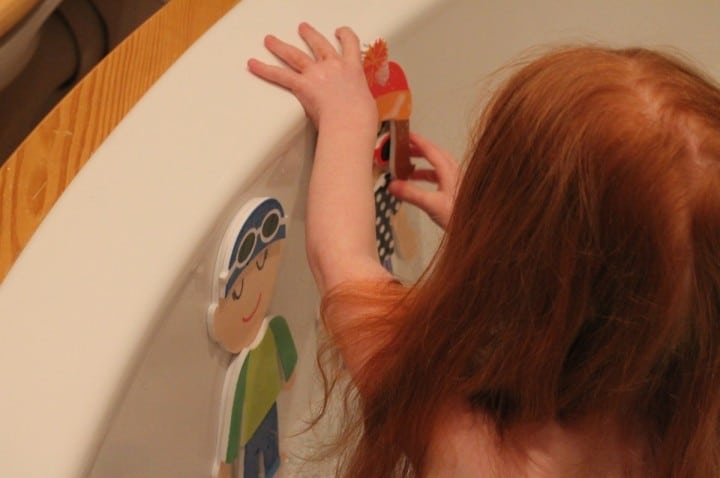 The Meadow Kids Dressing Up Bath Stickers are aimed at children 3 and over. I think to use the toy as intended this is the right age range and any child of three or over would have a great time dressing the characters. There's also the added fun of finding the correct foam shapes amongst the bath bubbles – both shoes, a matching hat or even a stray tennis racket.
We have loved reviewing this set and it has really added variety to bath time. The Dressing Up Bath Stickers are another of Meadow Kids products that the children will be playing with for a long time to come.
Meadow Kids Dressing Up Bath Stickers have an RRP of £7.99
Disclosure: We were sent the above product for the purpose of this review.