Earlier in the year we shared the news that we were going to be Konfidence Swimologists for the year. Up until that point I had no real experience of Konfidence and their huge range of swimwear and swimming aids from birth onwards. But over the last few months we've been using Konfidence products as much as possible whenever we've been swimming wth the children.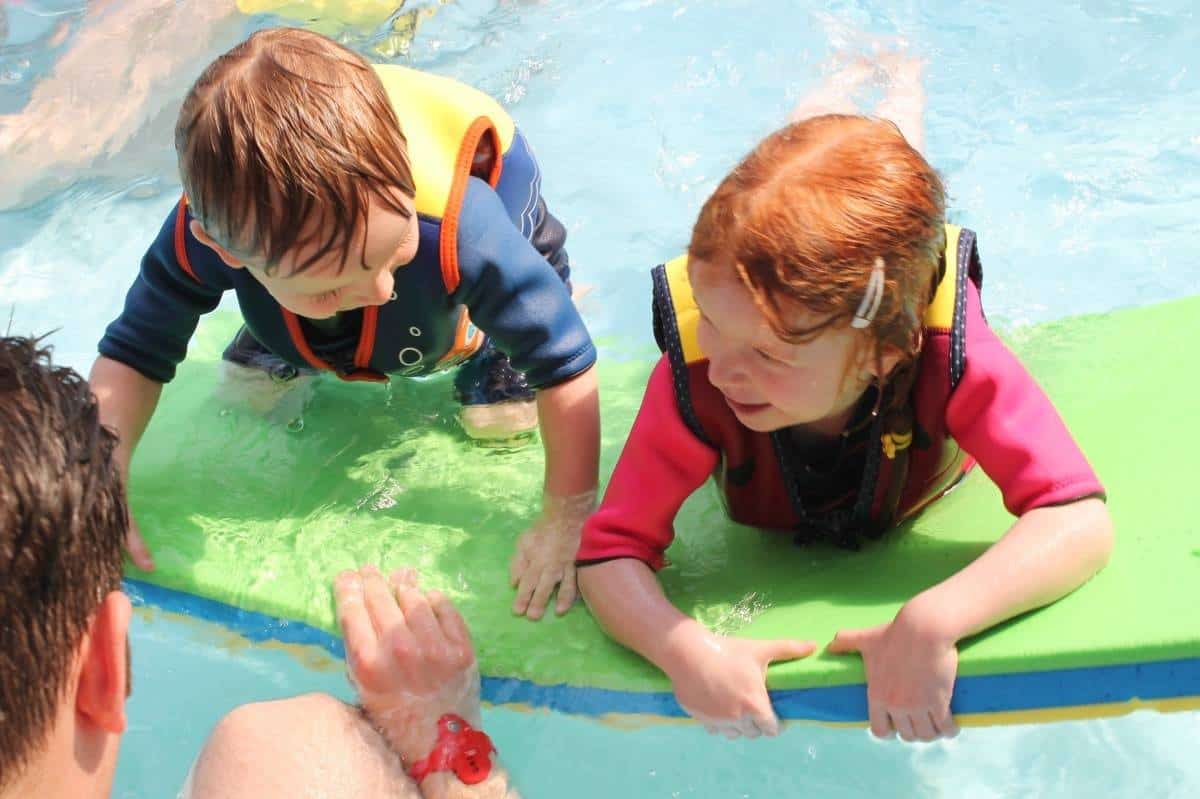 The children love their Konfidence swim jackets which were the original Konfidence product but now come in a great range of styles. The jackets have floats in them that you can add them in or take out depending on the child's size and swimming ability.
These jackets are amazing – so much so that on our recent Mark Warner holiday even the kids club used the Original Konfidence Jackets. They give complete peace of mind and keep the children safe, even with us watching them constantly it's nice to have that extra reassurance that they're safe in the water.
They also give the children confidence to be in the water and increase their swimming abilities, knowing they'll always float. This is especially apparent with Little Man who had very little confidence in the water on our holiday but by the end of it he was jumping in and swimming by himself and I put a lot of that down to the reassurance his Konfidence jacket gave him.
The children also have wetsuits that are perfect for a swimming based holiday. They keep the children warm in the water – even in a UK pool, and they also protect them from the sun, having only half their arms and legs visible.
LP and Little Man loved wearing their wetsuits for swimming, water sports and playing in the beach. They're comfortable, a great size and have a handy cord attached to the zip to help them take the wetsuit off by themselves, great for instilling independence.
Some of the children's favourite Konfidence products though are their fantastic range of swim toys. Over the course of our holiday they played with Konfidence Neoprene FunBalls, DiveStiks and Flashing and Floating Blinkies.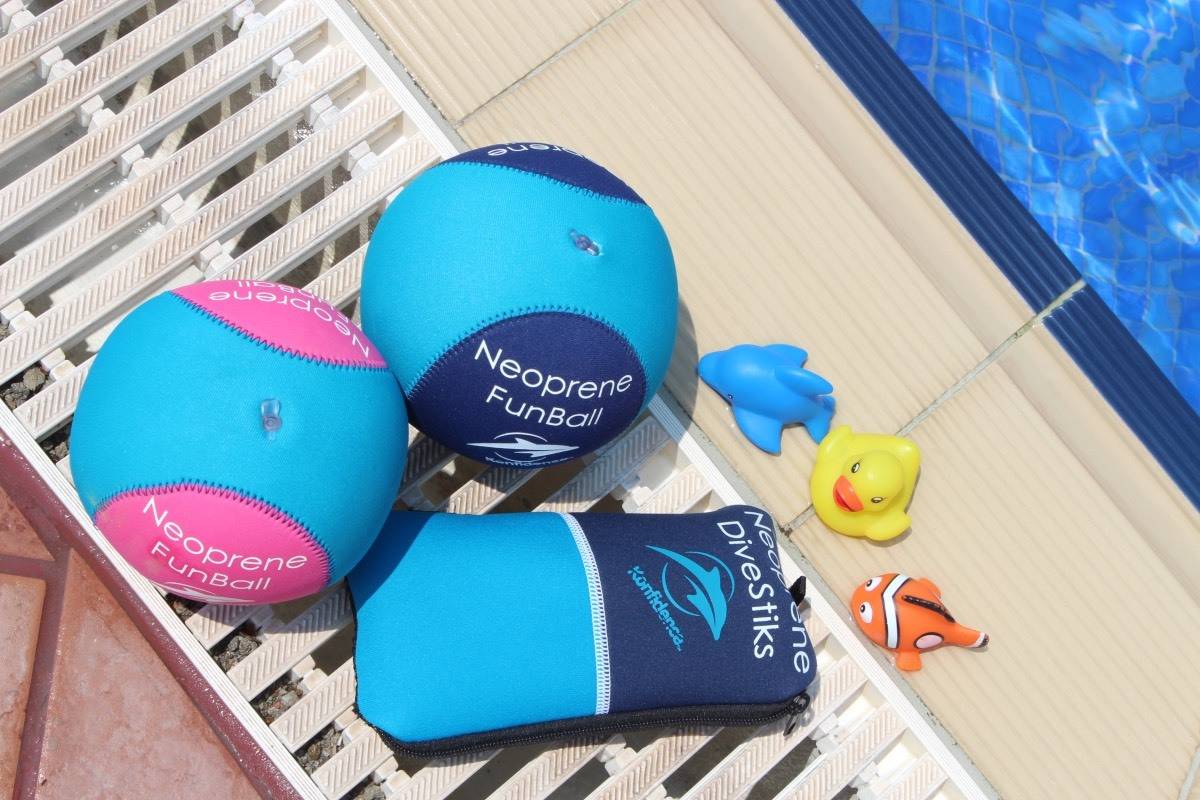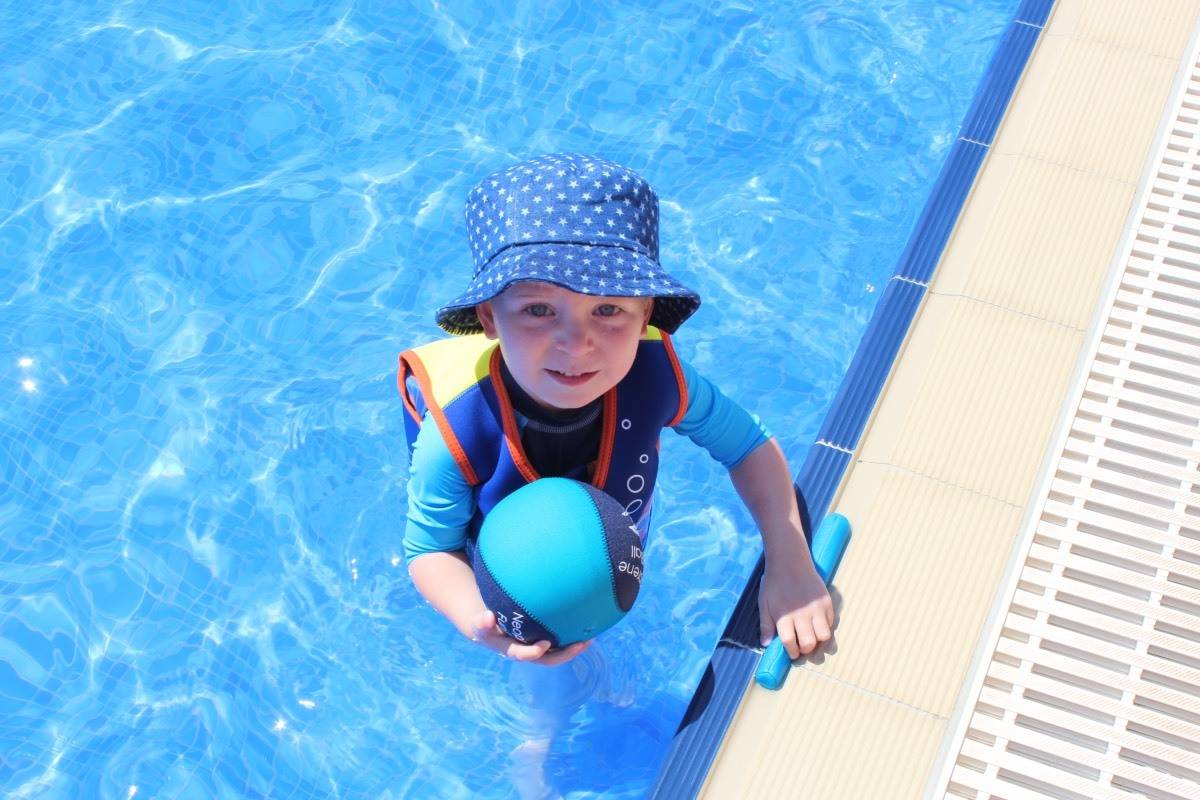 As far as the children were concerned they were just playing but the toys were great for building their confidence, getting them to try new things in the water and diving down – or in Little Man's case, learning to put his face in the water.
The toys were great on so many levels, providing entertainment, keeping the children occupied and letting them turn swimming into something sociable, sharing toys between them but also with new friends they made on holiday.
We love Konfidence products but we are also so thankful to have them. Konfidence don't just make swimming safer but they also make holidays and time in the pool so much easier and so much more rewarding as a family. The children know they have to wear their Konfidence jackets to stay safe in the water and that alone has just made them so confident in the pool – and in the sea – that it's a pleasure to see. We will definitely be investing in Konfidence products as the children grow and their swimming abilities change and develop.
We've made a little video to share some of our favourite Konfidence holiday moments with you all – enjoy! And if you'd like to buy Konfidence products for yourself you can use code REDHEAD10 for 10% off until the end of the year – Happy Shopping!
Disclosure: We were sent the above products as part of the Konfidence Swimologists program however all opinions are my own.