Any regular reader will know that although constantly Weight Watching I also have a sweet tooth and most of my treats involve chocolate of some description. Hotel Chocolat recently got in contact to offer me the chance to try one of their Mothers Day gifts and to also send one of my fellow bloggers a Mothers Day gift too!
I chose to review the Hotel Chocolat Hazelnut Chocolate Spread as it seemed like such an indulgent treat and something that I would definitely love as a gift – I wouldn't buy myself such a luxury any other time!
The Hotel Chocolat Hazelnut Chocolate Spread arrived by courier in a gorgeous Hotel Chocolat trademark gift bag complete with ribbon and card – Anything from Hotel Chocolat would make a perfect gift, the packaging is fantastic making it ideal to have delivered direct to the lucky recipient!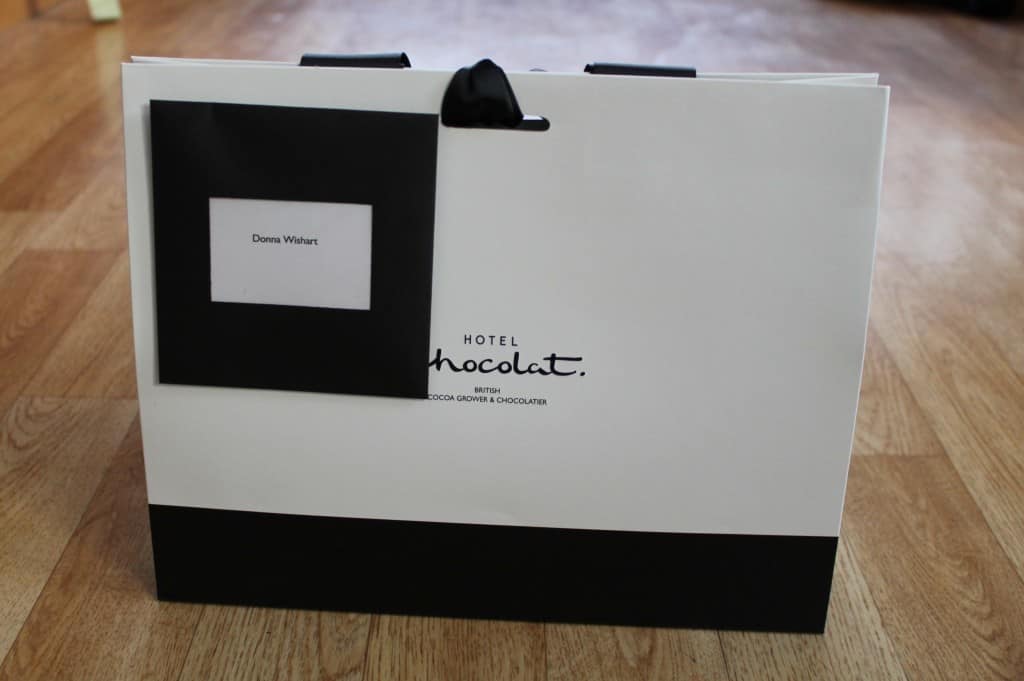 I was nice enough to share the Hazelnut Chocolate Spread with Hubby (not the children though, some things LP and LM definitely wouldn't appreciate!) We had the Hazelnut Chocolate Spread just as it said on the tub – Smudge generously onto pancakes, warm scones and fresh bread (or spoon straight from the jar when no one's looking) – Who were we to argue?!
The Hazelnut Chocolate Spread on toast was amazing, the perfect accompaniment to a cup of tea! It was rich but not too rich, melted easily as it spread on the hot toast and was easy to eat – For the purpose of this review Hubby and I limited ourselves to one slice of toast each however it would have been easy to continue until the jar was empty! The Hazelnut Chocolate Spread is a 150g jar which it suggests is ten servings. I would put money on it not lasting long enough for ten servings!
The same day as the toast test Hubby and I had pancakes, because the Hazelnut Chocolate Spread told us to – Purely for review purposes, obviously. The Hazelnut Chocolate Spread melted instantly onto the pancakes and spread easily. I'm usually a lemon and sugar pancakes kinda girl but Hotel Chocolat may have swayed me to loving the heaven that is chocolate spread pancakes! Not just any chocolate spread though, Hotel Chocolat Hazelnut Chocolate Spread!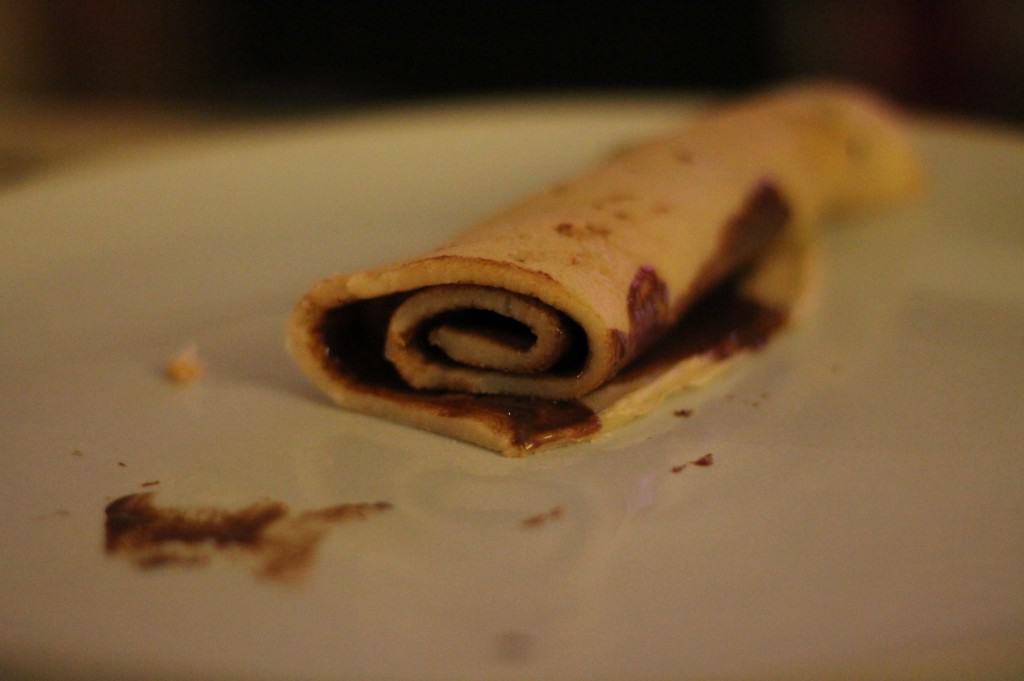 The final test of our Hazelnut Chocolate Spread testing was to eat it with a spoon, straight from the tub. I'm happy to say that Hotel Chocolat didn't let us down, the Hazelnut Chocolate Spread was also lovely and rich straight from the tub. My only observations would be that the information on the pack says to refrigerate after opening. Putting the jar in the fridge does make the spread less easy to spread – This has no effect when used on toast or pancakes but if using cold (or eating straight front the jar) it would make it a different taste experience. The jar is also made of plastic and I do feel that a glass jar would add to the Hotel Chocolat luxury!
Hotel Chocolat Hazelnut Chocolate Spread has an RRP of £6.50
Disclosure: We were sent the above product for the purpose of this review however all opinions are my own.