I'm always looking for ways to find new foods for LP and LM to eat that are healthy, can be taken with us easily on days out and also last a few days. Ella's Kitchen recently sent us their new Big Baking Book and I loved it immediately. The lovely people from Ella's Kitchen had also included some baking goodies so that LP could really get involved in the kitchen – Such a lovely gesture!
The Ella's Kitchen Big Baking Book has lovely glossy pages with bright colours, lovely photos and so many recipes. It also gives an insight into different things you can use in baking to reduce the sugar content, switch to natural sugars, use natural flavourings etc. As well as having a huge variety of recipes it's also very informative too!
I had a look through the Big Baking Book and decided on a couple of recipes to make. The first thing we made were Peekaboo Rolls which are basically bread rolls with fillings inside them when they're baked. They weren't the quickest things to make as they needed time to rise but the recipe was straightforward so the process wasn't at all complicated. The Peekaboo Rolls, like a lot of recipes in the Big Baking Book are incredibly versatile and can be adapted to use different fillings, different bread types or anything else that takes your fancy. They looked lovely and as soon as you bit into them or cut them open you were met with the hidden filling. A great idea that both children loved as well as Hubby and I. These would make a great picnic food and once made there really is nothing else to worry about – I love easy food!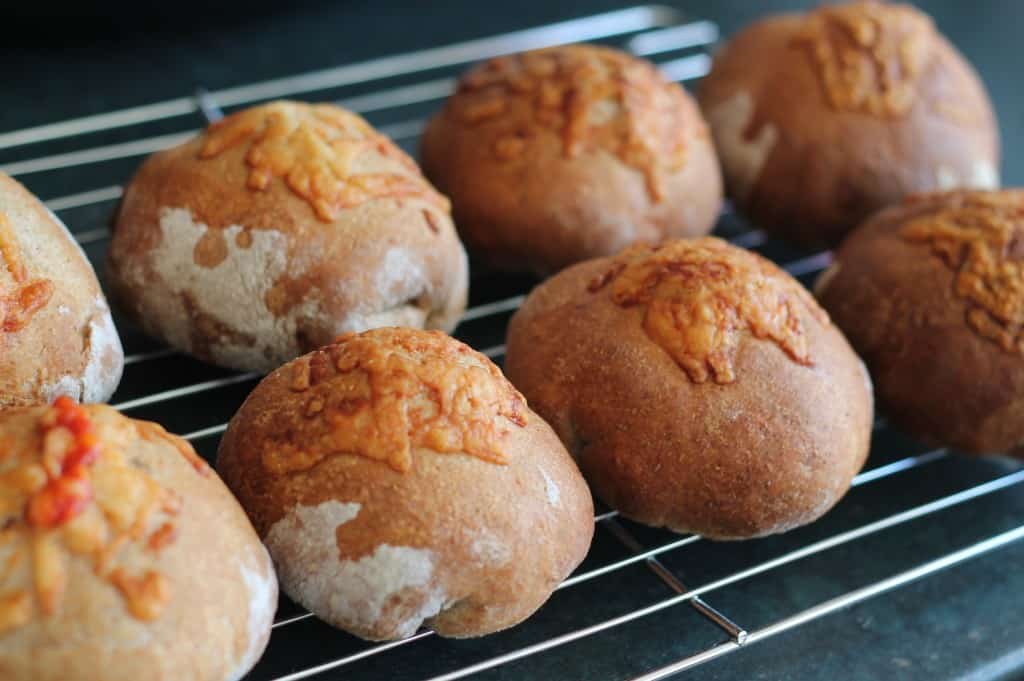 We also baked some Oaty Nuggets that should have been Oaty Cookies but they fit on the baking tray better as balls! The only change I made to the recipe was to substitute honey for maple syrup – which was already used in the recipe – as babies shouldn't have honey before they're one. The nuggets are lovely, very moreish and easy to make. They also only take 15 minutes to cook which is a definite bonus.
I love a recipe where you literally throw everything in a bowl, mix it up, chuck it in the oven and it's done – So many of the Ella's Kitchen recipes in the Big Baking Book are as simple as that and this is something that will keep me going back to the Big Baking Book when I'm in the mood for baking.
The Ella's Kitchen Big Baking Book has an RRP of £14.99
Disclosure: We were sent the above book for the purpose of this review however all opinions are my own.