We love our monthly Degustabox delivery and really look forward to the surprise box of food and drinks products that arrive to our door. If you haven't heard of Degustabox, it's a food and drink subscription box that introduces you to new products – some are new to the market and others you just may not have come across before.
This month's Degustabox was full of a great mix of food and drink products. It included:
Jack Daniels Tennessee Honey Barbecue Glaze – RRP £1.99
Garofalo Fusilli Bucati Corti – RRP £1.99
2 x Cranes Drinks – RRP £1.90 each
Kallo Milk Chocolate Corn Cakes – RRP £1.29
Kallo Yogurt Coated Rice Cakes – RRP £1.69
Brioche Pasquier Croissants – RRP £1.80
Get Fruity Bar – RRP £1.00
Beloved Date Nectar – RRP £3.50
2 x The Wonderful Company Nuts – RRP £0.90 each
2 x Pechkeks Forune Cookies – RRP £1.00 each
Pomegreat – RRP £1.49
Mrs Crimble Classic Madeline – RRP £2.10
As you can see, the Degustabox was incredibly full and the value of products is well over the £12.99 cost of Degustabox. Unlike other deliveries, Degustabox includes the delivery cost in the price so there are no added costs and you can cancel at any time.
We have loved working our way through the products in the box. As a family we already love Kallo rice and corn cakes and the chocolate or yogurt covered ones always feel like such a lovely treat.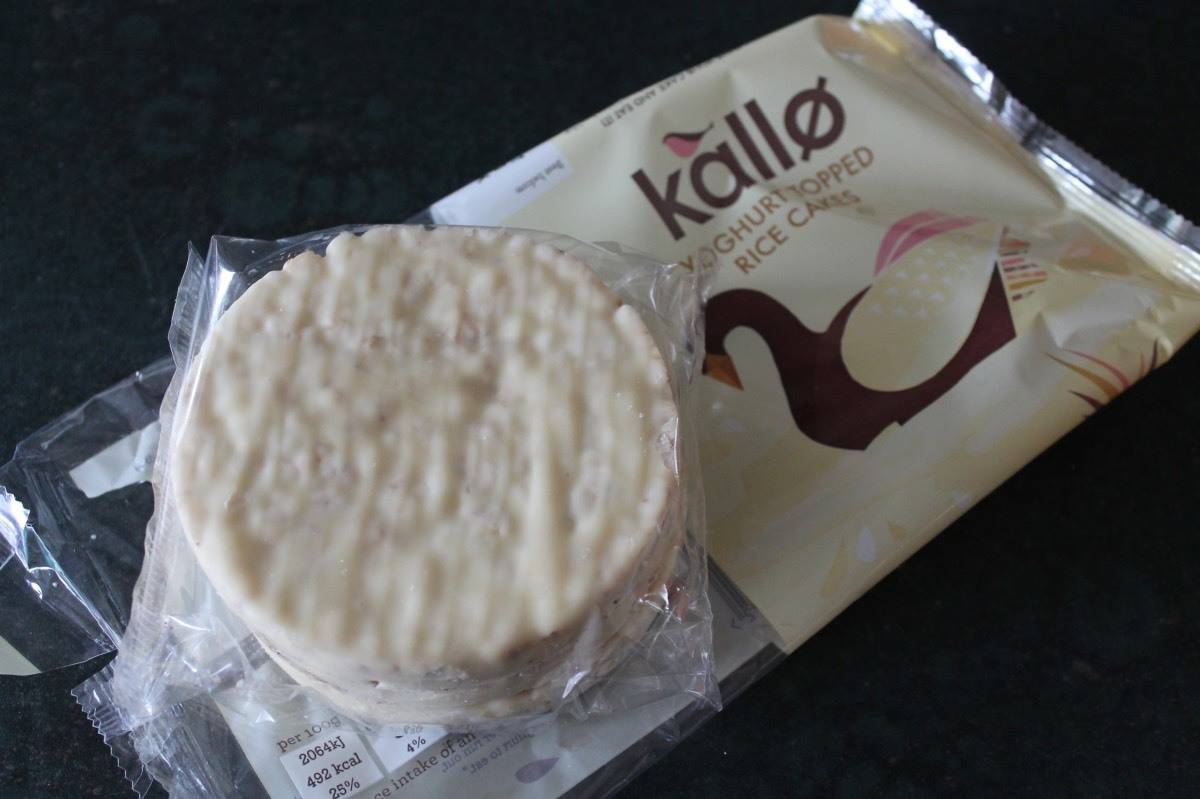 We also always have Brioche Pasquier in the house – the croissants are a staple for us and we absolutely love them. The taste so fresh and are always lovely and soft. Perfect for breakfast, brunch or just a treat.
The Mrs Crimble Classic Madeline bag was a completely new discovery for us. These individually wrapped cakes are perfect for lunch boxes, picnics and just as a snack at home. We all really enjoyed them.
I love Pomegranates but haven't really eaten them since childhood and I definitely haven't drunk Pomegranate juice before so Pomegreat was lovely to try. It was quite like cranberry juice, with that dry taste but also so refreshing. I really enjoyed it.
This month's Degustabox had a great mix of treats, snacks and drinks and as a family we really enjoyed it. If you're thinking of subscribing, make sure you use the code BLDEG15 to get a huge £6 off your first box!
Degustabox has an RRP of £12.99 per month.
Disclosure: We were sent the above box for the purpose of this review however all opinions are my own.