Little Man loves his wooden train set and it's without a doubt his most played with toy. But, it's also a toy that can be added to over the months and years to increase the fun that can be had. Brio sent Little Man their Rail and Road Travel Set to add to his wooden train collection and he insisted on playing with it immediately.
The great things about the Brio Road and Rail Travel Set is that, unlike other train sets this one incorporates roads too. This was eye opening for Little Man as, for the first time, he was able to use both his trains and cars at the same time.
The Road and Rail Travel Set comes with enough track and road to create a good size play area and Little Man was able to put the pieces together by himself with ease. He loved how the road could cross the rails with level crossings that he was able to open and close by himself.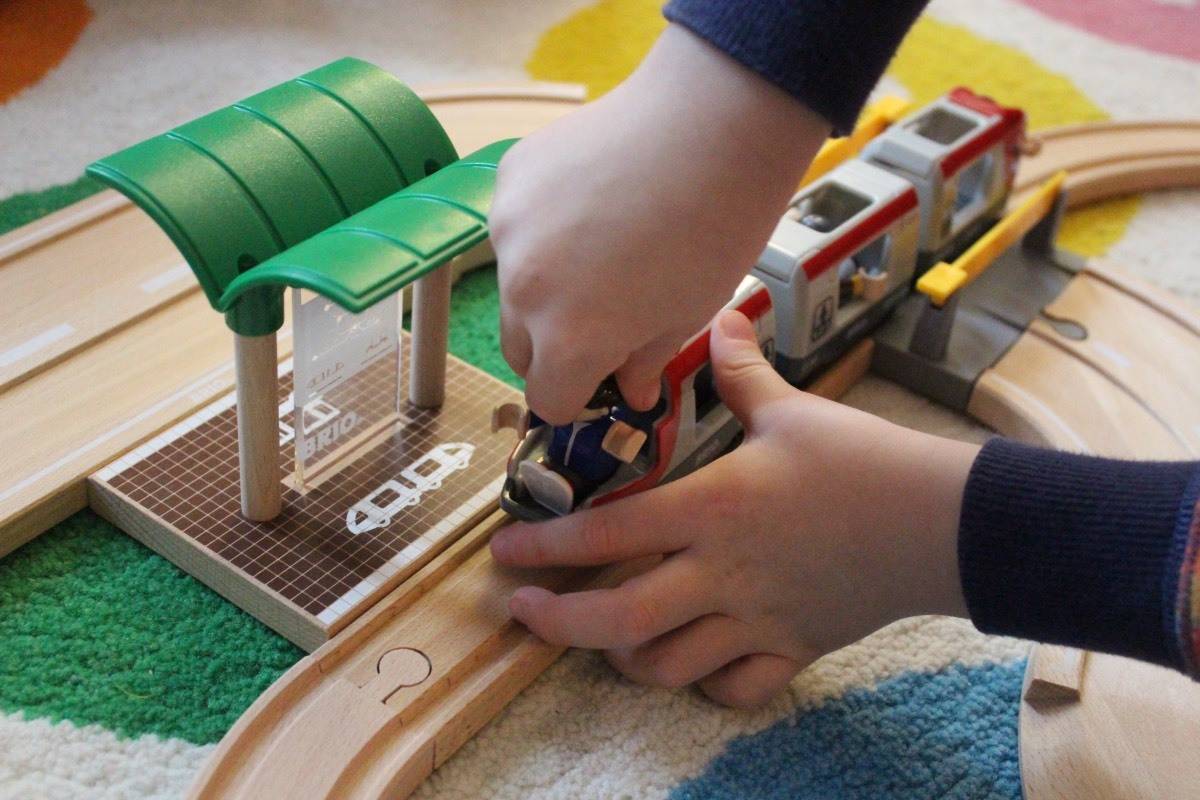 The set also comes with a three section train which open up to allow passengers and luggage to be carried along. There's also a car and a bus – which can also seat a person inside. The set comes with a train driver and two other people as well as a suitcase, bus stop and a road sign.
Little Man and LP love playing with the Road and Rail Travel Set. It's the perfect size to play with together and the plastic elements of the set make it a lot more interactive than a typical completely wooden train set and the children really loved opening the train carriages to put people in and working the level crossings.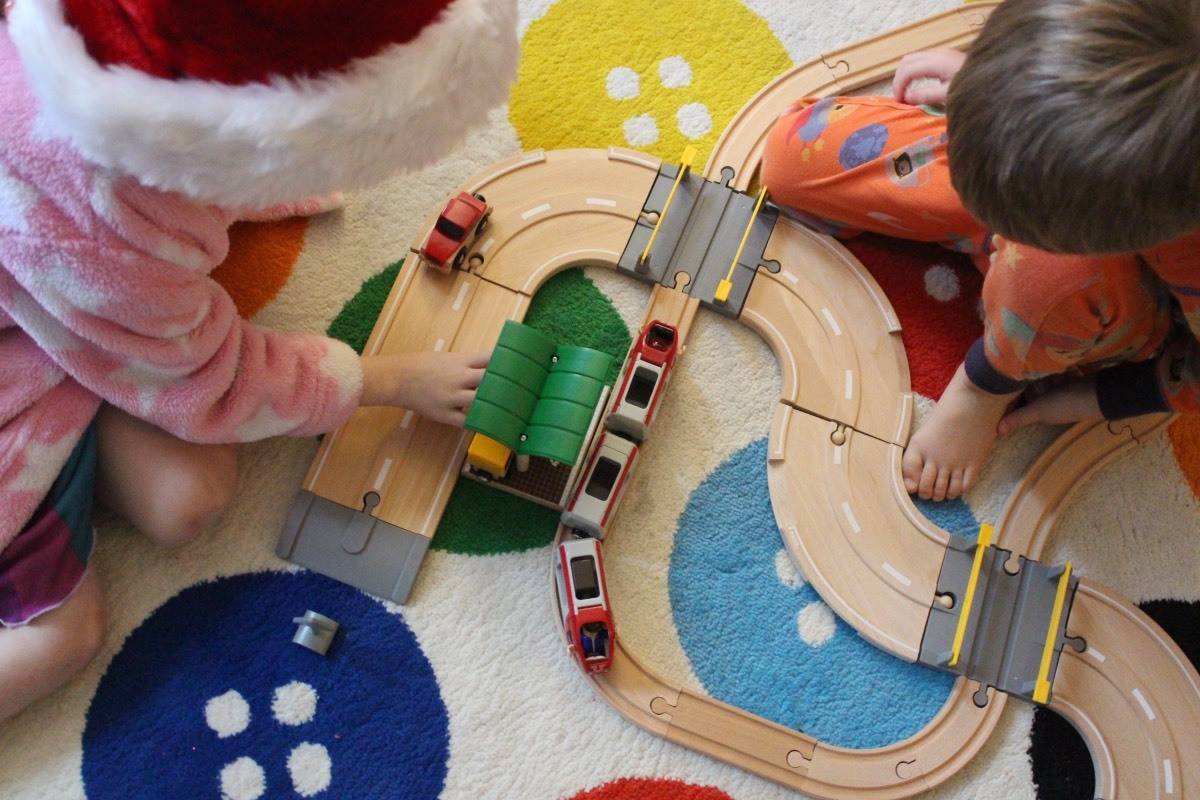 The whole Road and Rail Travel Set is well made, durable and just so much fun. The train looks like a DLR train that we often go on in London and is different to Little Man's other, more traditional trains. This set is so modern but also has a timeless appeal and works well alongside his existing wooden train collection.
I think the Road and Rail Travel Set would be a great investment for any child that loves trains or cars. It would be a great addition to any existing wooden train set collection but would be just as good as a starter set. Another great train set from Brio.
The Brio Road and Rail Travel Set has an RRP of £39.99
Disclosure: We were set the above product for the purpose of this review however all opinions are my own.