We were sent a lovely hamper of Boots goodies recently. I've already posted about the fantastic Non-Contact Thermometer and we've now finished testing the Boots Baby Toiletries Range.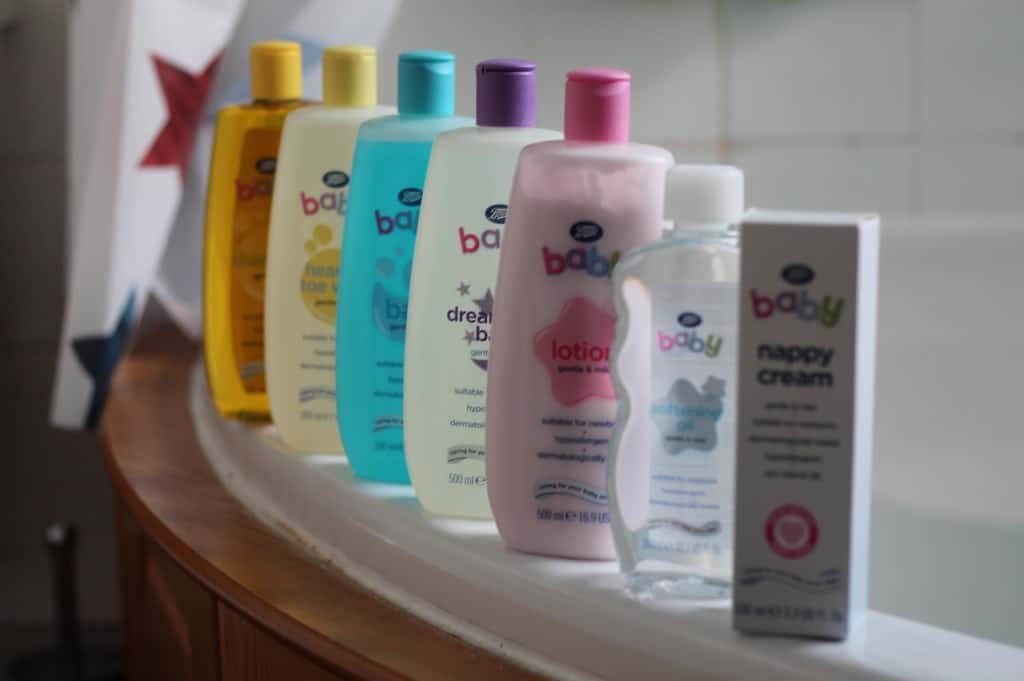 We were sent Boots Baby Bath, Bedtime Bath, Shampoo, Head To Toe Wash, Baby Oil, Baby Lotion and Nappy Cream. All of the products looked familiar as they're similar to other leading brands of baby toiletries. All the products have lids that are easy to open one handed and they're all generously sized too!
We found that both the Boots Baby Bath and Dreamtime Bath gave a good amount of bubbles when poured into running water. I usually have to splash the water around to make enough bubbles with other products but I didn't have to with these – We do like a bubbly bath time!
The Boots Baby Shampoo lathered up well although not quite as well as other leading brands but it washed out easily and left LP and LM's hair feeling soft and clean for a couple of days afterwards – As good as other brands!
When using the Boots Baby Head to Toe Wash it lathered and cleaned the children well. The Nappy Cream was easy to apply and rubbed in well. It also didn't leave their skin feeling greasy or dirty. We don't usually use Baby Lotion or Baby Oil but as far as I can tell both products are similar to other ones that I've had experience of.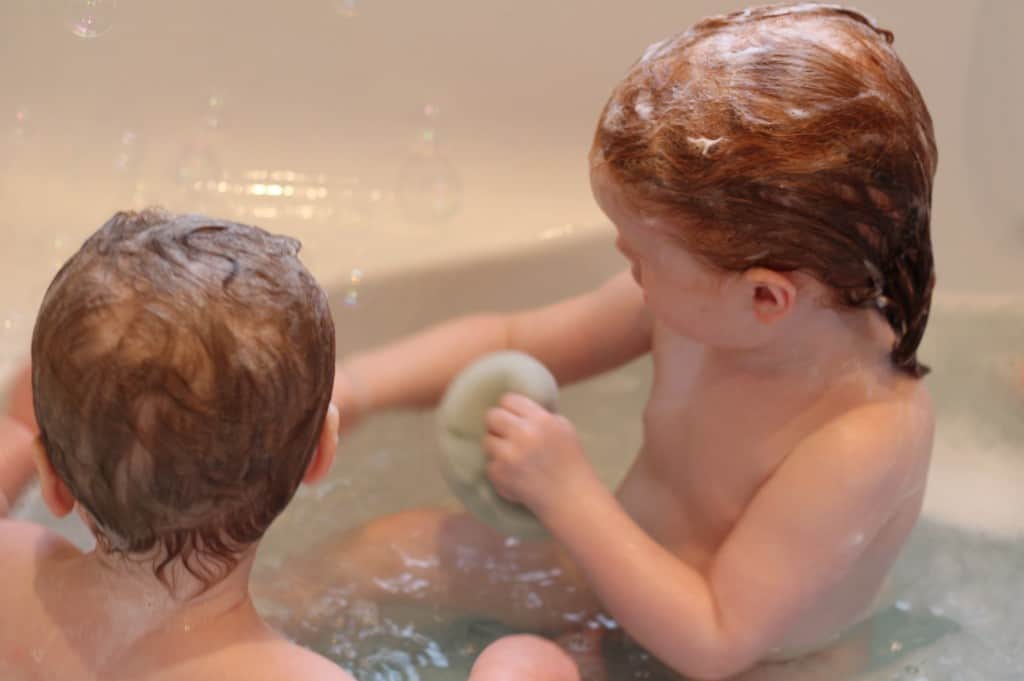 All the products smelt lovely and none of them irritated LP or LM in any way – This is always something I worry about when using new shampoos but it wasn't a problem with the Boots Baby Toiletries range.
I always buy other leading brand products when they're on offer and so wasn't sure of the RRP of competitor products . Generally though, leading brands of baby products retail at £2.50-£3 each. The Boots Baby Toiletries Range are mostly £1.50 each (The nappy cream is £2.50) – Much cheaper than leading brands but definitely as good as alternatives! I will definitely be buying from the Boots range in future.
Disclosure: We were sent the above products for the purpose of this review however all opinions are my own.