Although I'm not keen on coffee, Hubby is a huge coffee fan and he absolutely loves flavoured coffee. When Beanies got in touch I knew that he would love to review their coffees and we were sent three flavours of Beanies Premium Ground Coffee to try.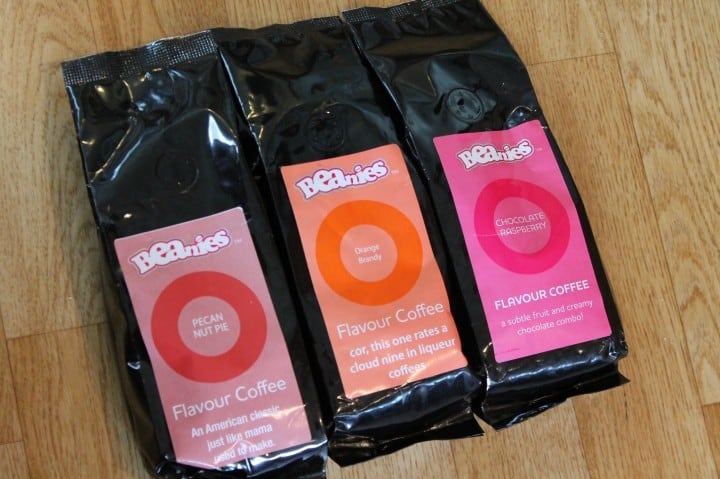 The flavours that Hubby chose were Pecan Nut Pie, Chocolate Raspberry and Orange Brandy. The Beanies coffee range is vast with an incredible number of flavours and they are all available in a decaf version too. They also come in three pack sizes and you have the option of whole bean, medium ground or espresso options.
Each of the Beanies coffee flavours made our house smell incredible – Chocolate Raspberry is one of my favourite tastes in life and to come home from work to the house smelling like that is amazing! The aromas aren't overpowering or at all sickly, they just smell as if you have been cooking delicious treats all day.
Hubby tells me the flavours are rich and just like the names with nothing synthetic about the tastes. The flavours aren't too bitter or overly sweet and you could still clearly taste the coffee beneath the flavours. Hubby usually just has flavoured coffee in selection packs at Christmas so this was a real treat for him! We weren't aware that so many coffee flavours existed and for this reason – as well as the great quality coffee – we will be shopping with Beanies again in the future.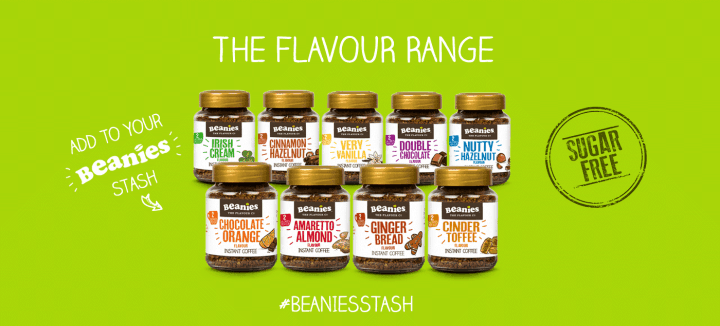 Disclosure: We were sent the above products for the purpose of this review however all opinions are my own.