Here are a few food and drink products we've been enjoying over the last few weeks:
Hartleys Glitter Jelly
Hartleys sent us their new Mixed Berry Glitter Jelly and the children couldn't wait to try it – especially Little Man who loves anything blue, especially food as it's just such a novelty.
The Glitter Jelly was easy to make, just by dissolving in boiling water and topping up with cold water before leaving to set in the fridge. It also came out of the mould pretty easily and gave a really nice shimmery effect when the light hit the jelly.
The children loved this jelly and it definitely made a change to typical jelly flavours. Both the blue and glitter had so much more appeal for LP and Little Man – we'll definitely be buying it again.
Nurture
LP and Little Man were looking forward to trying the newly revamped Nurture drinks after being big fans of the previous style ones. They come in two great flavours, Orange & Pineapple and Strawberry & Cherry, and the children enjoyed both varieties.
The Nurture drinks are made of 45% juice and 55% water and are enriched with 7 different vitamins, calcium, zinc and Wellmune Beta Glucans. I love that Nurture give the children that little bit extra and that they only contain natural sugars from the fruit – nothing extra or artificial.
LP and Little Man love Nurture drinks and they are a great alternative to other children's drinks – especially as they contain a lot less sugar and added vitamins compared to other brands.
Giovanni Rana Pasta and Sauces
We don't often eat fresh pasta at home, and really just stick to dried varieties. So when Giovanni Rana got in contact to introduce us to their great range of fresh filled pasta and delicious sauces we couldn't wait to try them.
The Giovanni Rana Simply Italian Ravioli comes in so many flavours and is wonderful tossed in butter or oil and sprinkled with cheese. It only takes a couple of minutes to cook and is now a firm favourite in our house – especially the cheese filled varieties!
Giovanni Rana also produce a great range of sauces and we've been trying the Sun Ripened Tomato and Mascarpone one which is so rich and creamy, the perfect cheese and tomato sauce and one that the whole family enjoy.
Recently Giovanni Rana have introduced a few new flavours to their sauce range – Italian Indulgence Parmigiano-Reggiano Sauce which is silky in texture with an exciting parmigiano kick and blended with cream for a full-flavoured sauce that remains a classic, indulgent dish.
The Italian Indulgence Basil Pesto with Pine Nuts & Garlic, captures the flavours at the heart of the Italian repertoire: basil, extra virgin olive oil, pine nuts, a blend of hard cheeses and a touch of garlic. Giovanni Rana's vibrant pesto is delightfully-coarse and contains whole pine nuts, for a rustic homemade finish and added crunch. These are both flavours that I just cannot wait to try for myself!
Wonderful Nuts
We were sent a selection of nuts from Wonderful to try and as a huge fan of any kind of nuts I couldn't wait to get snacking! The pistachios and almonds come in a variety of flavours – from plain ones to salt and pepper, roasted salted and event sweet chilli.
All of the nuts come in good size packs, perfect for sharing or having over the course of a week or two. They are foil sealed for freshness and taste wonderful – even the children loved them! All of the nuts were really moreish and you could easily eat half a pack without realising!
We've been having both the Wonderful Pistachios and Wonderful Almonds as snacks with friends, something to have whilst watching TV in the evening and even as part of a picnic. They're such a versatile product and something that I now always love to have readily available.
POM Wonderful Juice
POM Wonderful Juice is 100% pomegranate juice from concentrate.  There are no preservatives or additives found in other fruit juices and it's the perfect way to quench your thirst this summer.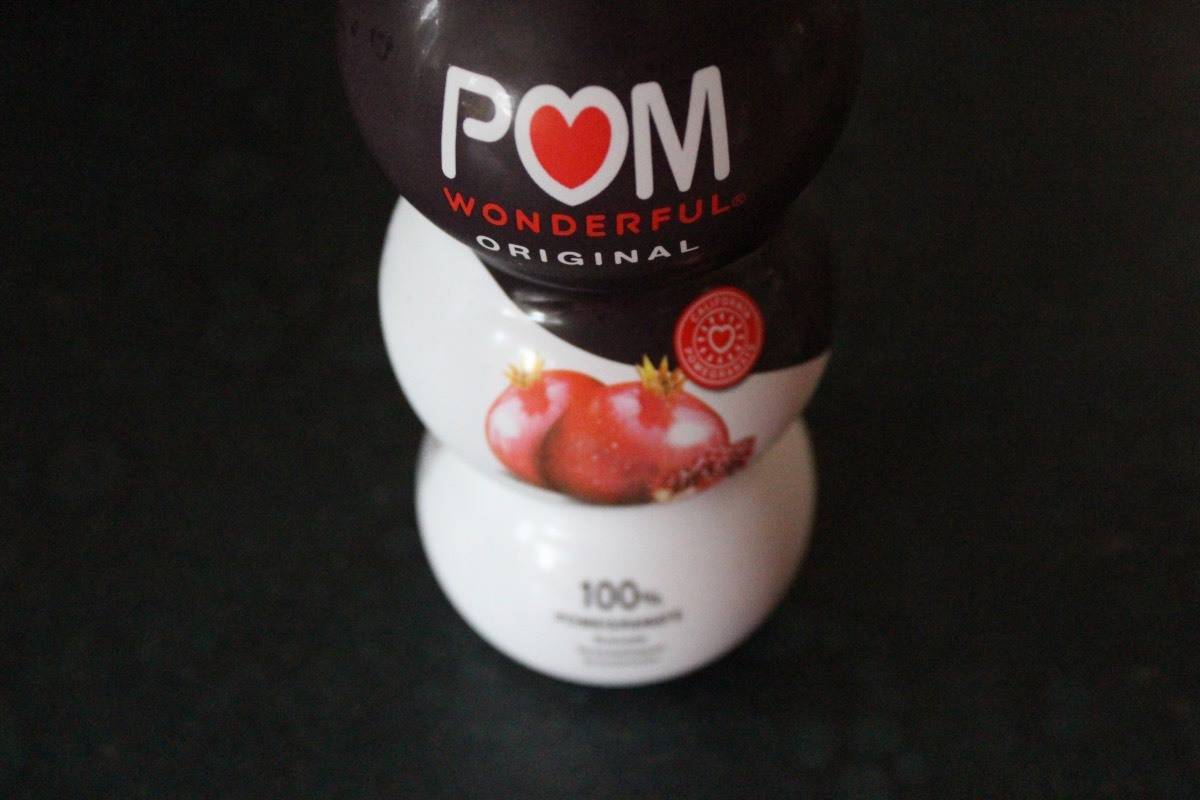 I love pomegranate juice as it's so refreshing and being fully juice, rather than watered down or full of additives, makes it even more appealing. Pomegranates are also a great source of both vitamin C and vitamin K – giving you an extra boost when you drink it too!
Oatly Foamable
We tried Oatly when it first came out and really enjoyed the oat based milk alternative but Oatly have now released a new Foamable Oatly which is perfect for people like Hubby who love to foam up milk for their coffee.
Oatly Foam-able foams up really easily, just like normal milk and gives the same appearance to a lovely frothy coffee that our usually skimmed milk would give. Hubby did find that Oatly tasted odd in his coffee, giving it a porridge-like flavour however, he used his coffee syrups to add different flavourings to the coffee and he didn't notice the oaty flavours at all. Oatly Foamable is a great milk alternative and would be good for anyone that loves foam in their coffee but can't have milk for whatever reason.
Disclosure: We were sent the above products for inclusion in this post however all opinions are my own.