I have put together a list of all my favourite linkies and blog hops. Below are linkies that I love to join in with – some I join every week and others just when I have a suitable post or remember what day of the week it is! It would be great if you wanted to link up too 🙂
Ordinary Moments (Sunday) – This lovely linky hosted by Katie at Mummy Daddy Me, is my favourite. From 2017 I'm actually co-hosting it with her and it's one I have joined in for as long as I can remember and one I won't ever stop participating in. It's a place to share those ordinary moments of family life, the simple things.
Little Loves (Friday) – Little Loves is over with Morgana at Coffee Work Sleep Repeat and it's a great way of summing up the week. It has categories to talk about things you have read, watched, made and generally enjoyed over the week and it has a really lovely community feel to it too!
Then I have a couple of monthly linkies that I just have to join in with. I haven't missed a month of 
Siblings
or
Me & Mine
since they started and they are favourite parts of the month for me. You can find both linkies over with
Dear Beautiful
–
Siblings
on the 15th of the month and
Me & Mine
on the last day of the month.
Pam over at Life With Munchers has a Bloggers' Homes linky that goes live on the first of each month sharing everything home-y. I try to link up anything house related and she even lets you link up two posts a month. If that wasn't enough, there's also a giveaway each month too!
I have been writing Bucket Lists for a couple of years now and will soon be rounding up my 2015 one and putting together a new one for 2016. Beth over at Twinderelmo have a great Monthly Bucket List linky that I join to link up my bucket list updates but you can also give yourself goals for each month and link these up too.
The lovely Stevie over at A Cornish Mum has her Liked and Loved linky on 25th each month. This is about anything that you have liked or loved from the month and pretty much anything goes.
Going forward I am going to try and participate in Clare's Home Life Photography Project too. It's where you take a series of candid photos over the course of a day, sharing them once a month. It's always the Monday after the first full weekend of the month and now that I'm not working weekends I'll see if I can keep up!
This list wouldn't be complete without a special mention for Tried and Tested too. It's the place to link up review posts of any kind each week on a Tuesday and you can find it over on both We're Going On An Adventure and Family Fever.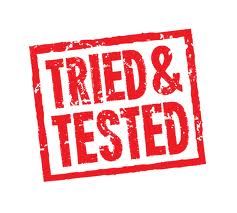 Living Arrows (Monday) – Last but not least, I host Living Arrows on a Monday. It's where you can share a little piece of childhood each week. "You are the bows from which your children as living arrows are sent forth"